Every year, our Wedding Open House is a much-anticipated event for newly engaged couples and their families and for great reasons! As opposed to a Wedding Show where attendees simply walk from booth-to-booth, our Wedding Open House encourages guests to experience the many delights of a wedding with all five senses. When it comes to choosing the right venue and your vendors, there are many factors to take into consideration, but how are you expected to decide without really experiencing what they have to offer? If you're wondering whether you should attend our Wedding Open House on January 20th, 2018, here are some reasons why it is a great idea…
1) Explore the Elegant Venues of One King West Hotel & Residence
While couples are welcomed to tour our venues with our dedicated Wedding Specialists on any given day, the Wedding Open House is the best opportunity to see the space brought to life as an actual wedding ceremony or reception. This is because we invite our preferred vendors to take over our venues as if they were doing so for a real wedding!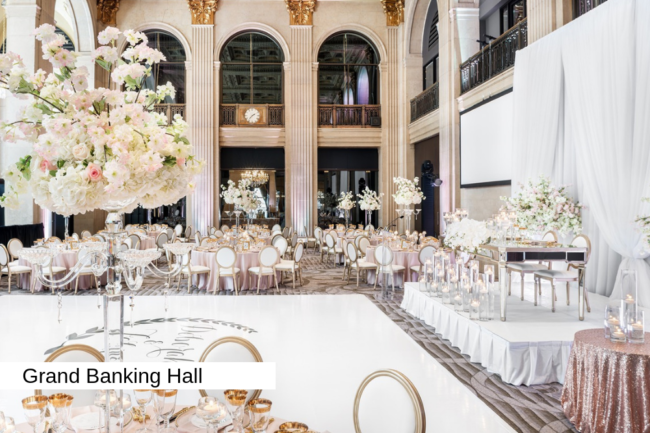 Our iconic Grand Banking Hall is transformed into a beautiful reception with the help of only the best florals and décor vendor and tends to leave mouths open in awe when attendees first walk in. This wedding venue is what typically draws couples to One King West Hotel & Residence as its elegant and historically stunning architecture inspires their dream fairytale wedding. What better way to envision your special day than by standing in the middle of it?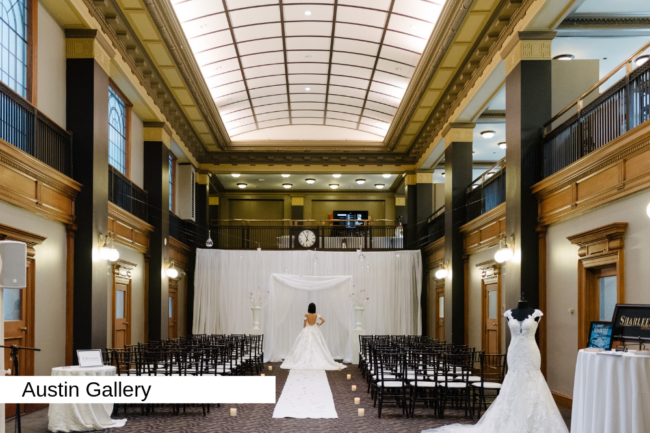 Not only is the Grand Banking Hall brought to life, but so is the Austin Gallery, Chairman's Boardroom and Fifteen Hundred. Austin Gallery is another historically significant venue which has been often used as a ceremony and that's exactly how it is presented at the Wedding Open House for couples to experience and walk down the aisle.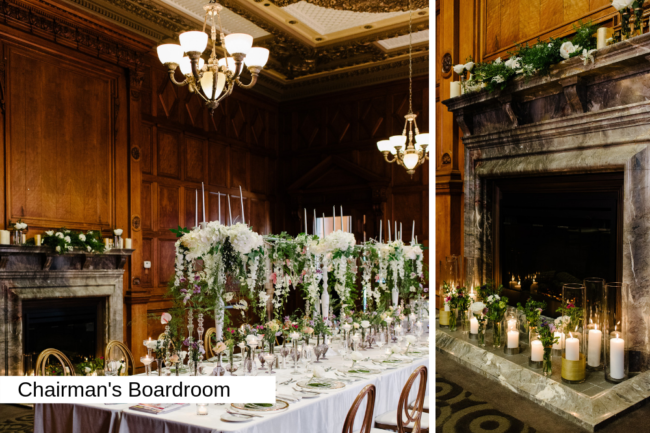 Chairman's Boardroom is a very versatile space with its original oak wood paneling, so this is a great time for couples to take in the historical elements of the space which perfectly complement a rehearsal dinner or intimate wedding.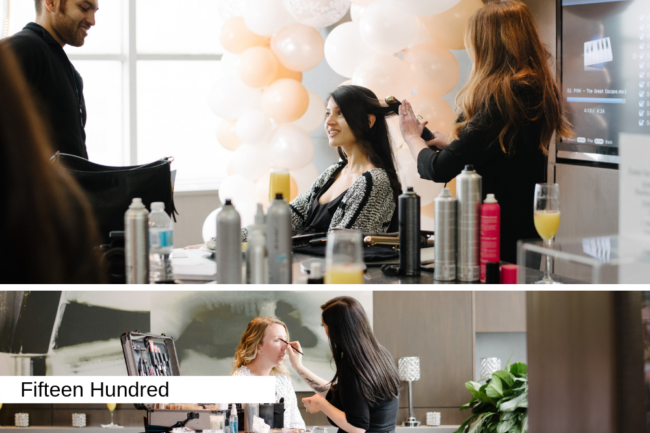 Lastly, Fifteen Hundred, our most modern venue is taken over as a get-ready room for the Wedding Open House. This space is most commonly used by brides as a place for them to spend the night before their big day, as well as to get ready and take some incredible photos throughout the venue. That's why we welcome hair and makeup vendors so couples can envision themselves starting their special celebration in this luxurious space.
2) Sample the Masterpieces of Our Culinary Team
When choosing a venue for your wedding, there's more than just the space to consider. Couples should also think about the food and beverage side of the establishment. Food is arguably one of the most important elements of ensuring a dream wedding and should not be overlooked when deciding where to celebrate a marriage. That's why we offer an array of our Executive Chef's delicious dishes to be sampled at the Wedding Open House. It provides attendees with the opportunity to taste these items and understand the exceptional quality of the food, as well as see the beautiful presentation.
Here are photos of past delicious eats sampled at the Wedding Open House: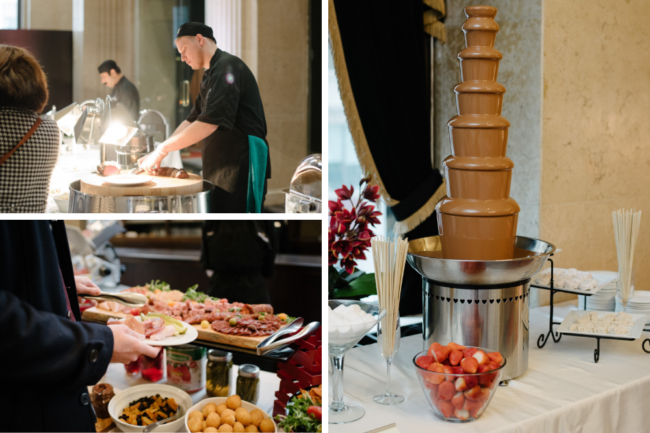 3) Speak to Our Dedicated Wedding Specialists
Our team of Wedding Specialists is composed of Angela, Aileen, and Vanessa; three warm, welcoming and personable women who have all played an integral role in ensuring that every One King West Hotel & Residence couple has the wedding they've always dreamed of. That's why the Wedding Open House is so great – it's because it provides couples the opportunity to sit down with these ladies one-on-one and discuss the details of their own dream wedding after experiencing the spaces and delicious eats firsthand. And the best part is, if you have more questions following the event or want to see the space again, the Wedding Specialists are always happy to welcome you back for a personalized tour or hop on a call with you!
4) Find Out About Our Preferred Vendors
As we mentioned previously, our venues are brought to life as if they were done so for a real wedding and that's all thanks to the involvement of our preferred vendors. Walking from space-to-space at the Wedding Open House, you'll come across an array of vendors displaying their incredible services. From florals and décor to entertainment, sweet treats, and wedding dresses, you can trust that these vendors would be very instrumental in ensuring your every desire is delivered upon.
While we're welcoming back many vendors to be involved in the Wedding Open House as seen below, there are new additions to the list that we're very excited about…
Ashton Creative Design, EpiQ Vision, The Nail & Champagne Bar, GotStyle, Balloonery, Duetto Music Services, AGI Studio, Snapshot Photo Booth, The Perfume & Cologne Bar, Amanda Foong Cakes, and A Good Day, Inc.
Here are the vendors we're thrilled to be welcoming back…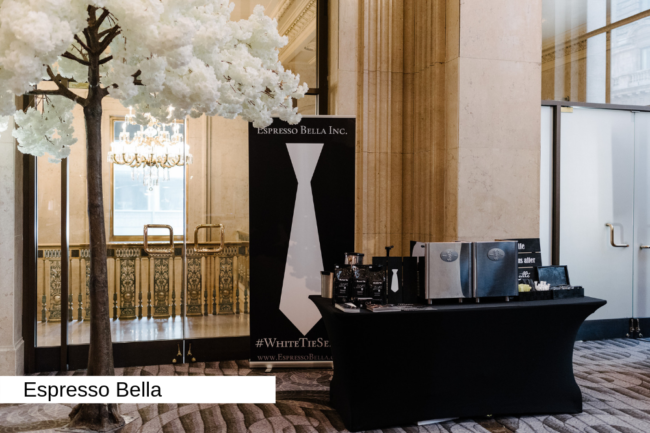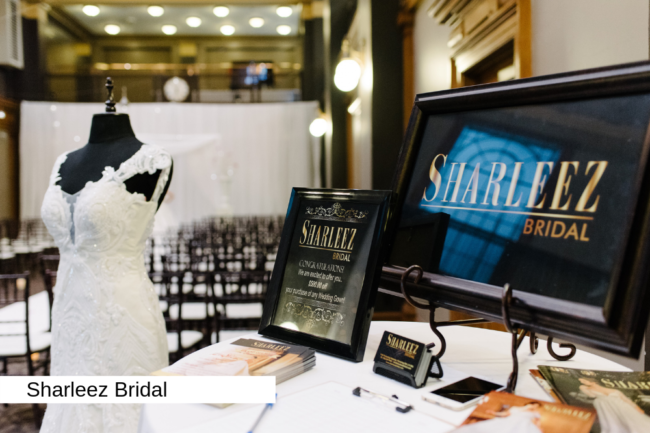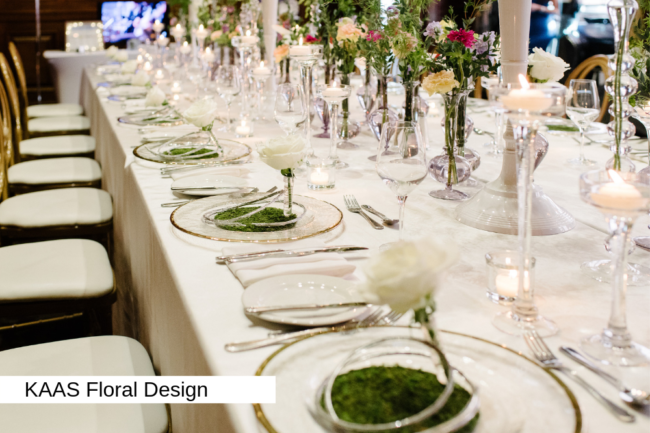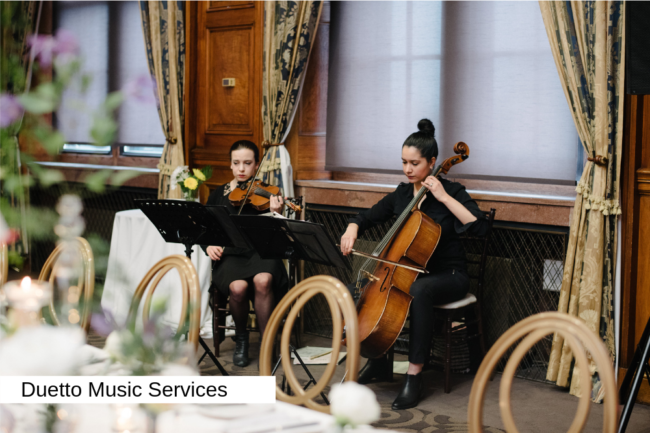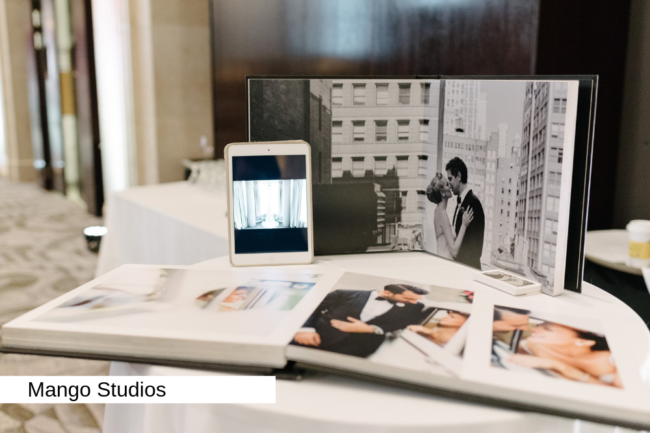 If you've realized the incredible benefit of attending our Wedding Open House then don't waste any time in RSVPing to the event!