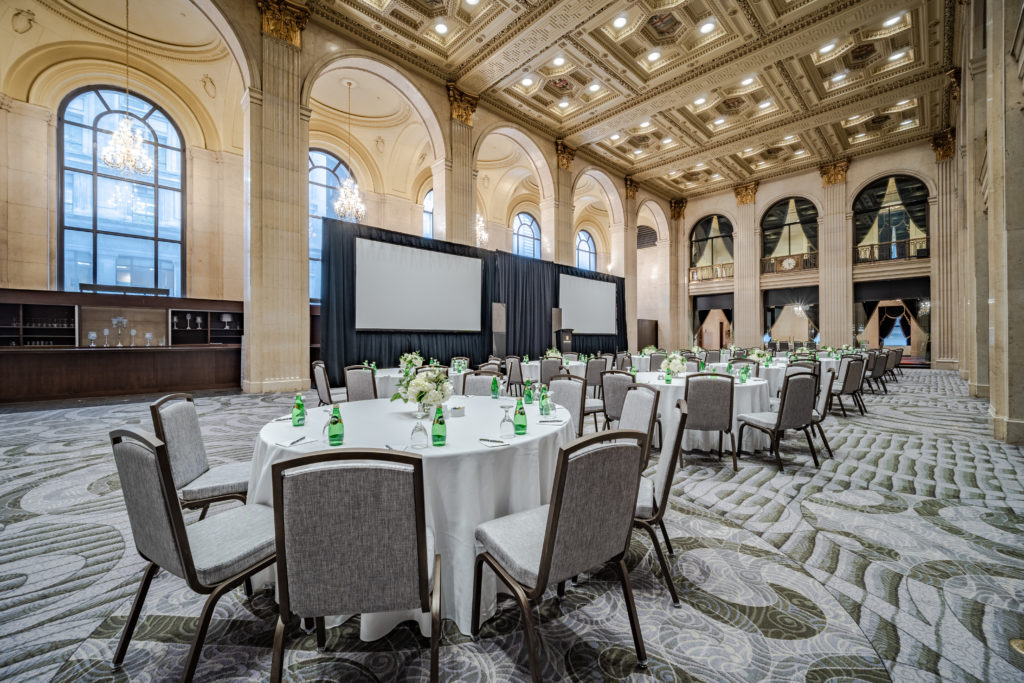 A lot goes into ensuring your next meeting is a success. One King West's Day Meeting Package was created with this in mind, to provide you with a seamless planning experience, and all for a great value.
For $69*, this Package Includes:
Main Meeting Room
Morning Break with Two Options
Deli Lunch
Afternoon Break with Two Options
Wi-Fi for All Guests
*Prices are per guest and exclude applicable taxes. Minimum of 15 guests; groups less than the minimum will be charged an additional $150.
Contact our Sales Team about this special offer: 416-548-8200 or sales@onekingwest.com or fill-out the form below.