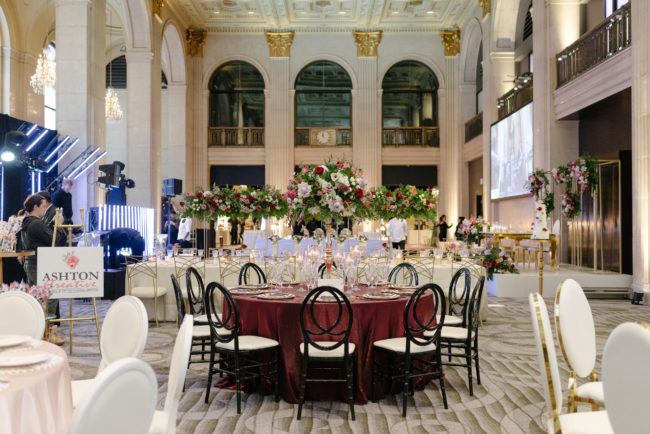 Another Wedding Open House, another event that exceeded every expectation! On Sunday, January 20th, we hosted our 8th Annual Wedding Open House and as promised, it was the biggest and best one to date. Attendees were treated to an incredible and immersive experience from the second they walked in, engaging all five senses to ensure an enlightening and exciting event surrounding all things weddings. A special thanks to our preferred vendors who went above and beyond to captivate the attendees by showcasing the new 2019 Wedding Trends.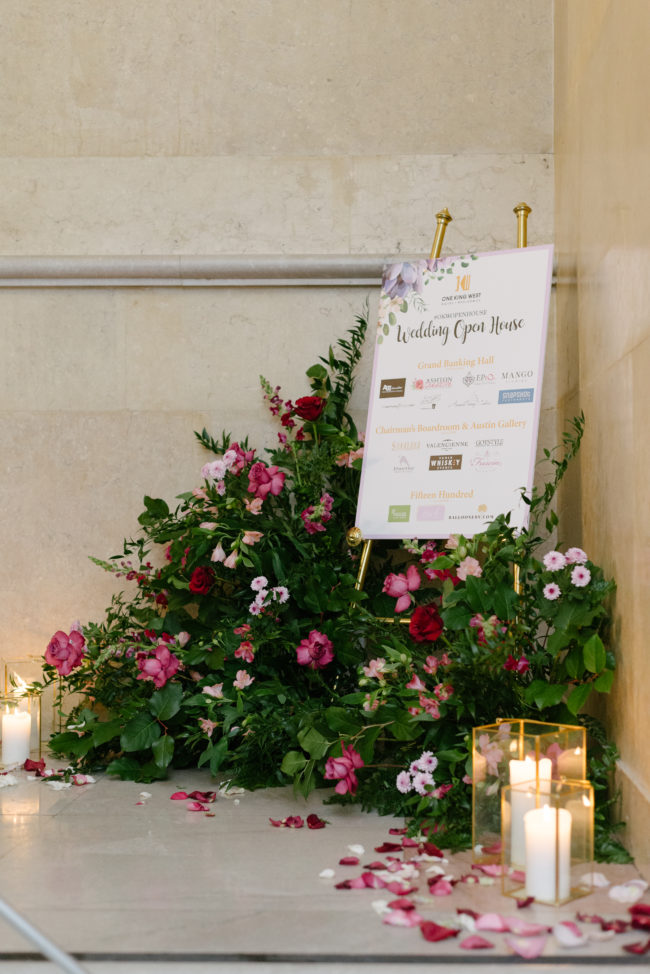 In case you missed it, here are the highlights from our downtown Toronto Wedding Open House!
Grand Banking Hall
Upon walking up our Grand Staircase, attendees were greeted with aromatic scents thanks to The Perfume and Cologne Bar who were crafting personalized perfumes right then and there! How great would this be to have at your bridal shower or special event??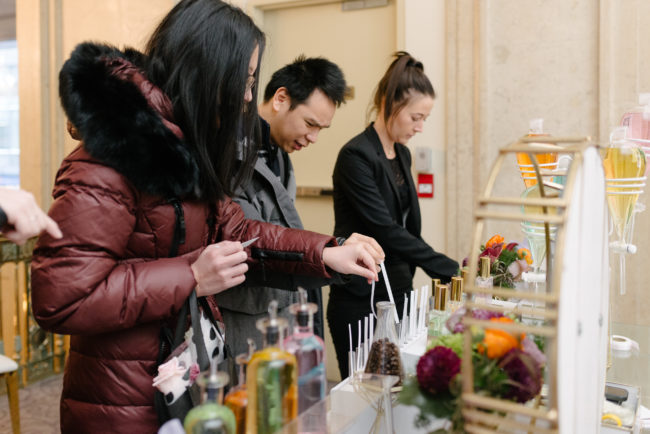 From there, Snapshot Photo Booth was ready to capture special moments in their interactive photo booth. The photos were even sent electronically, ready to be shared on social media almost immediately. How handy is that!?
Once guests entered through doors to the Grand Banking Hall, Ashton Creative had their mouths dropping from the exquisite and extraordinary florals and décor spread throughout our historic venue. Between three equally beautiful tables and a magnificent head table, every inch that covered the surfaces came together to create a tablescape that any bride and groom would dream of. Just have a look for yourself…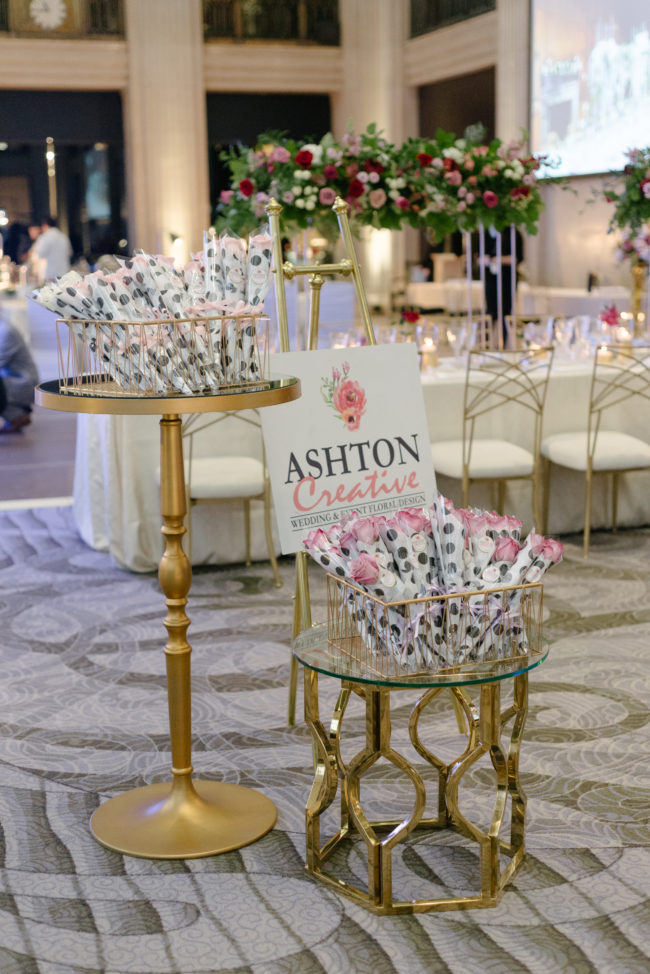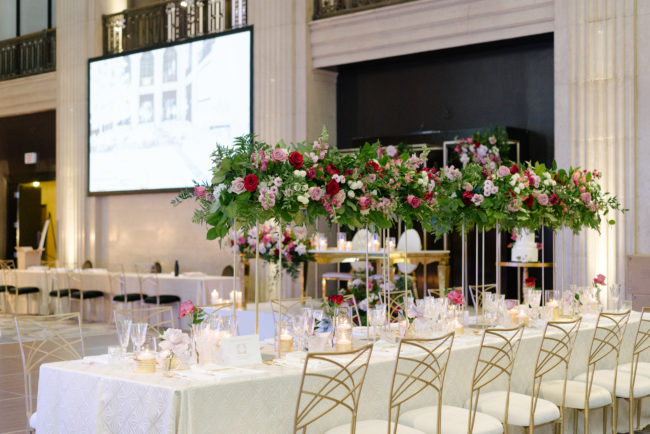 Each detail was further enhanced by Plate Occasions, who created the plate settings, as well as A Good Day Inc., who designed these custom menu cards.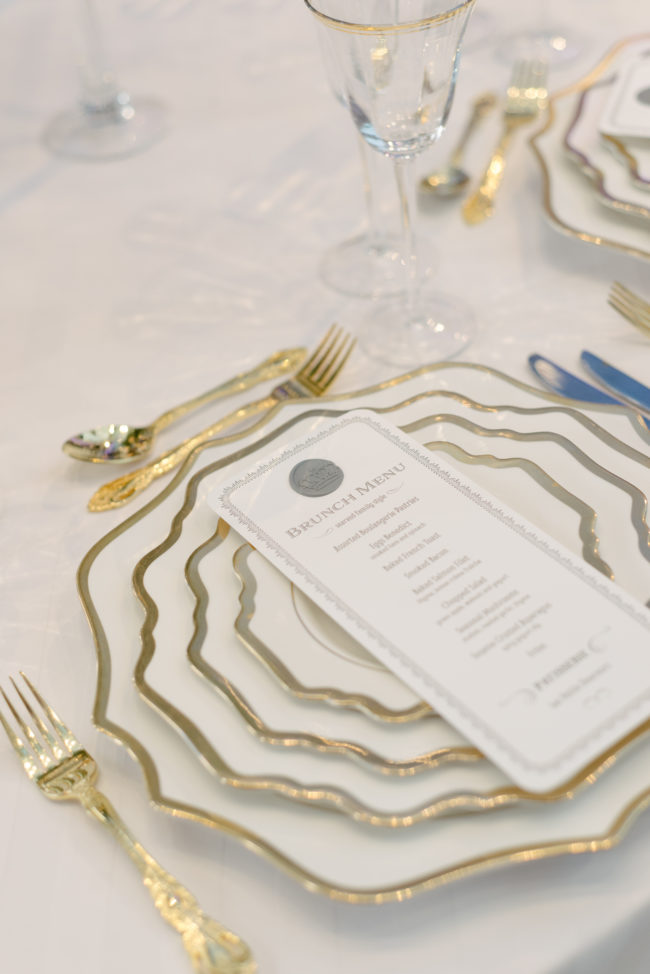 Chair Décor's expert selection of linens brought each detail of the tablescapes together to create these beautiful masterpieces.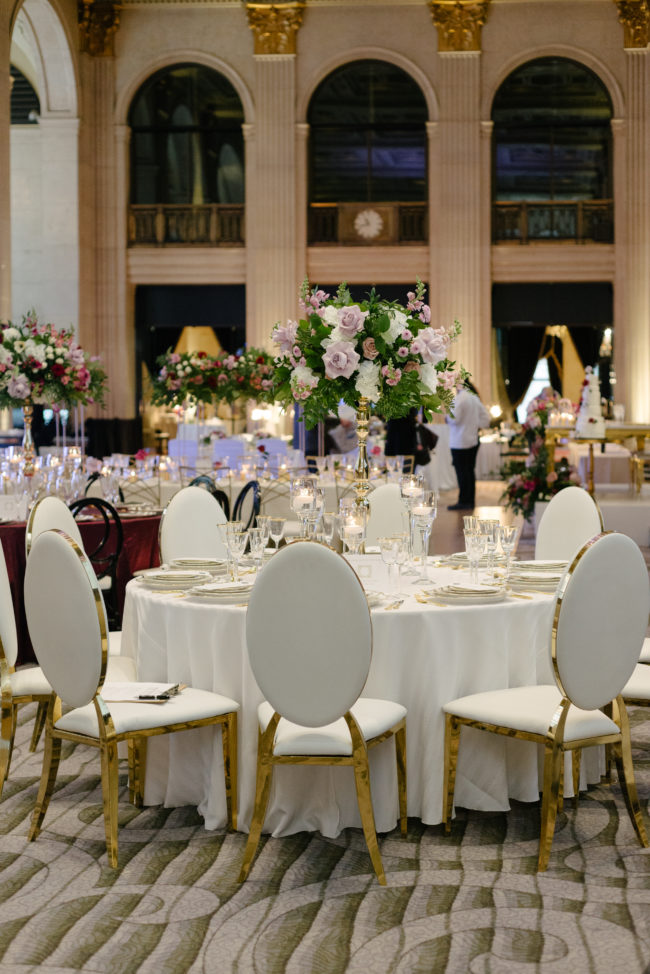 As always, one of Toronto's top wedding photographers, Mango Studios was there to discuss their wide range of incredible services. Having shot countless weddings here at One King West Hotel & Residence, we suggest Mango Studios to our brides and grooms as they know the spaces inside and out, ensuring the best captures.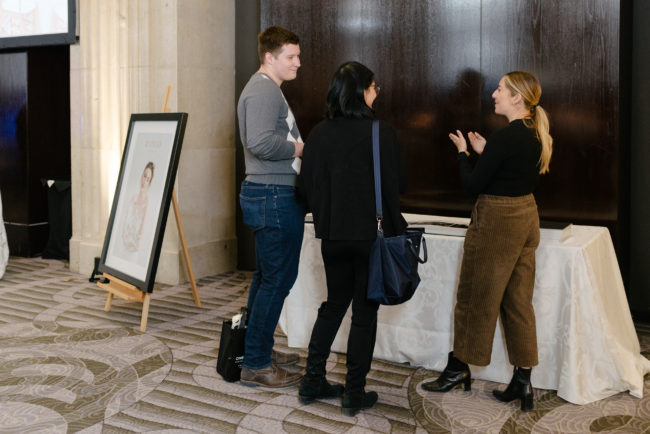 EpiqVision was there to keep the vibe alive and fun with their incredible audio and visual services. Between the DJ Booth, the up-lighting brightening the historic architecture of the Grand Banking Hall and the live singer and guitarist, our Wedding Open House was the place to be on Sunday afternoon!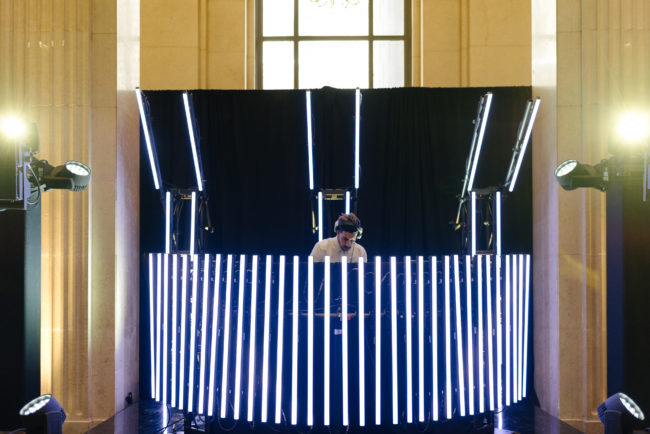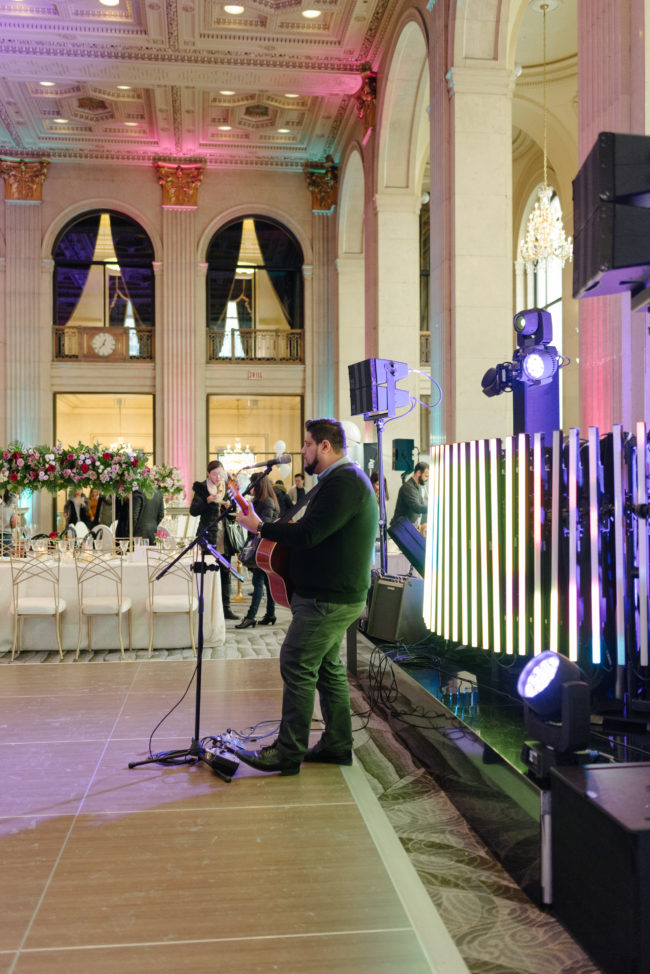 To sweeten up the event, Amanda Foong created a dessert table that one could only dream about. Glittered doughnuts, cakes and cookies lined our deposit tables and had everyone's mouths watering!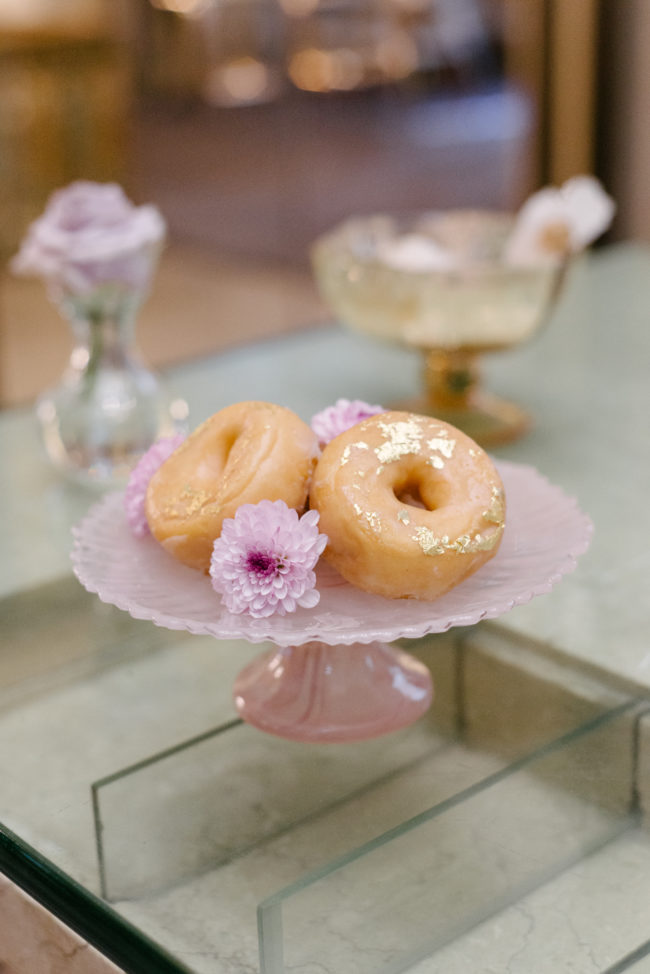 As they did last year, Espresso Bella saved this frigid day with a selection of made-to-order espresso drinks. Everything from creamy lattes, cappuccinos, macchiatos and more, it was certain that every guests' caffeine needs were met.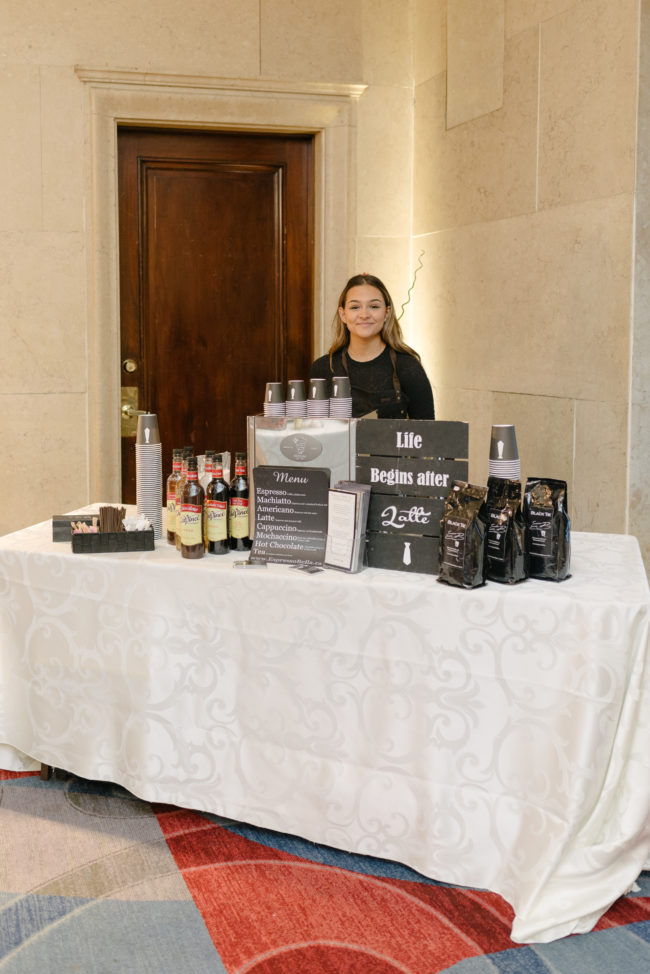 AGI Studio, a photography and videography vendor that has often worked with our brides and grooms was at our Wedding Open House showcasing their unique captures that always leave us in total awe…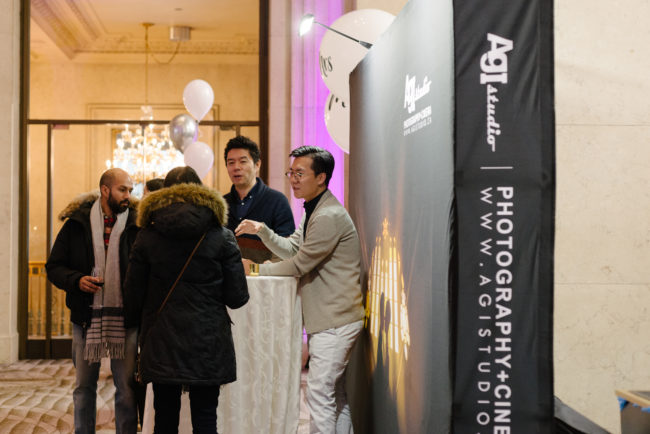 Chairman's Boardroom
Now onto Chairman's Boardroom, an architecturally stunning and historic venue that is often used for intimate celebrations, was transformed into a tropical-inspired rehearsal dinner. Fuscia Designs brought the warm weather to us with this beautiful and colourful tablescape that perfectly complemented the original oak paneling dating back to 1914. With the collaboration of Detailz Couture Event Rentals, Paper and Poste, and Chairman Mills, everything came together to create this masterpiece!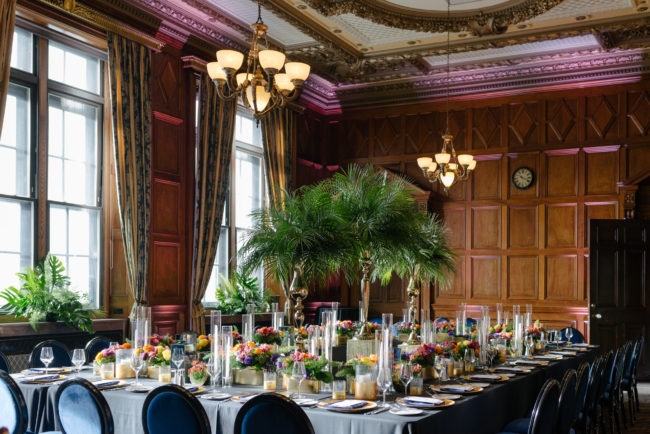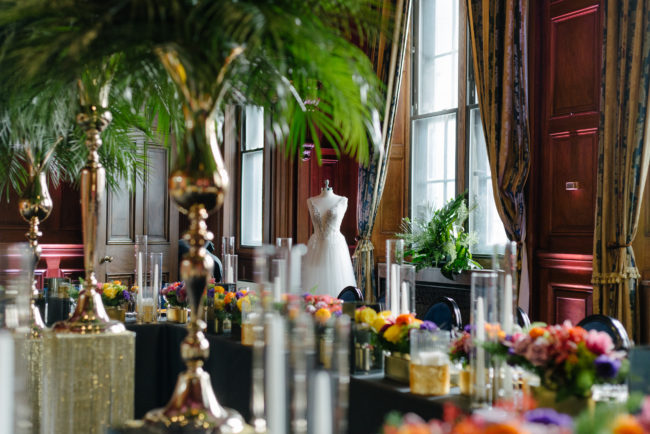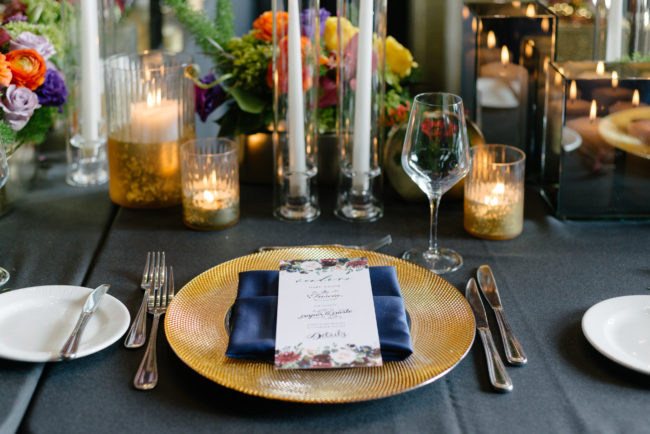 Guests were also treated to live performances orchestrated by Duetto Music Services. From singers, violinists, pianists and more, Chairman's Boardroom was a vibrant venue and the perfect place to stop and enjoy a great show.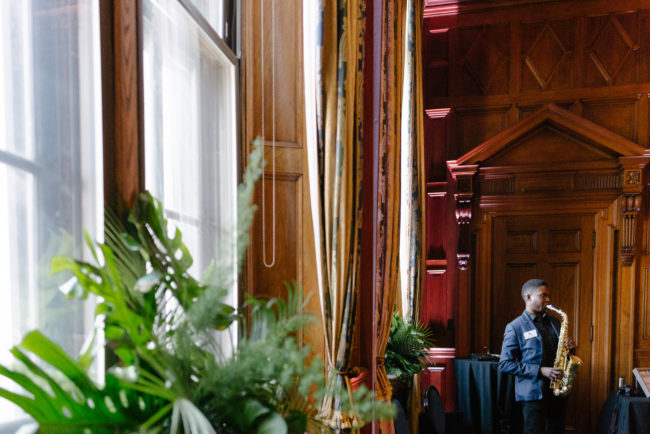 Valencienne Bridal, a Toronto-based bridal shop took over Chairman's Office to provide a private domain for soon-to-be-brides to discuss their dream dress and see it come to life as the design was sketched right in front of them! This special experience was a new aspect of our Wedding Open House and a popular one.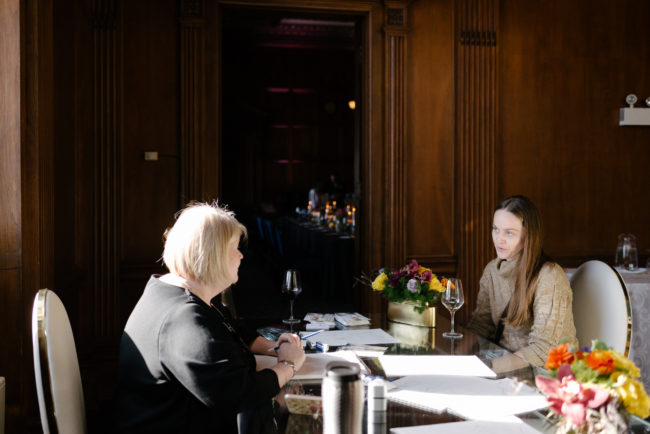 Austin Gallery
With the help of Fuscia Designs, Gotstyle, Sharleez Bridal, and EpiqVision, Austin Gallery was set-up as a picturesque ceremony to really showcase the venue in all its glory. This dreamy décor was designed by Fuscia Designs and was especially stunning thanks to the Chuppah as the center-point of the space.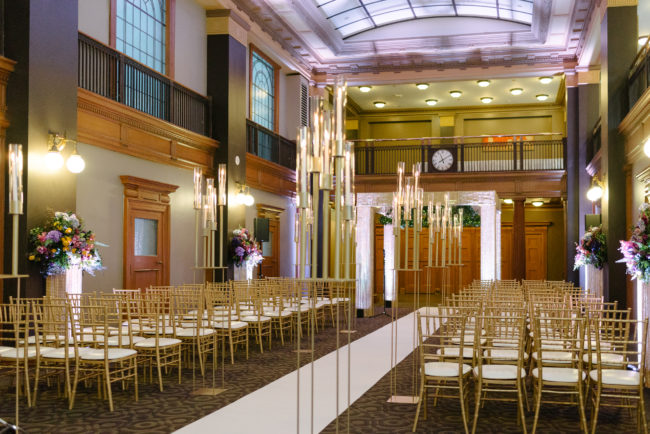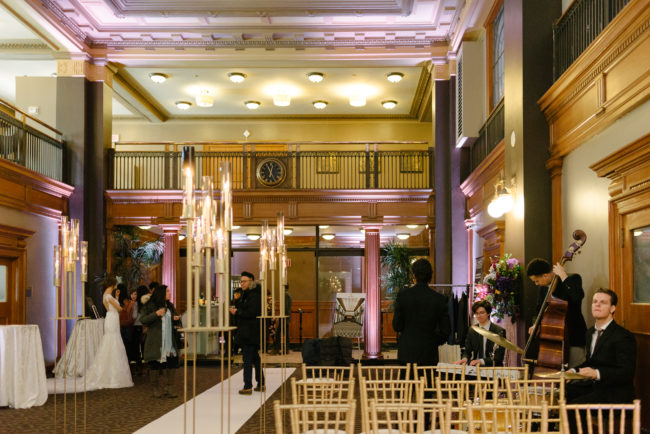 With Gotstyle in attendance, grooms-to-be were introduced to this menswear company that provides both custom-tailored suits and off-the-rack designer suits to ensure only the stylish ensemble for their big day.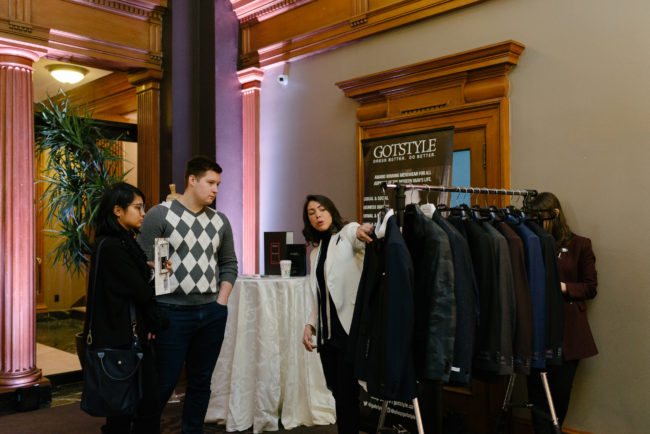 And of course, for the brides, Sharleez Bridal was there to showcase their beautiful gowns that any woman would be thrilled to wear to her wedding for a memorable and special celebration.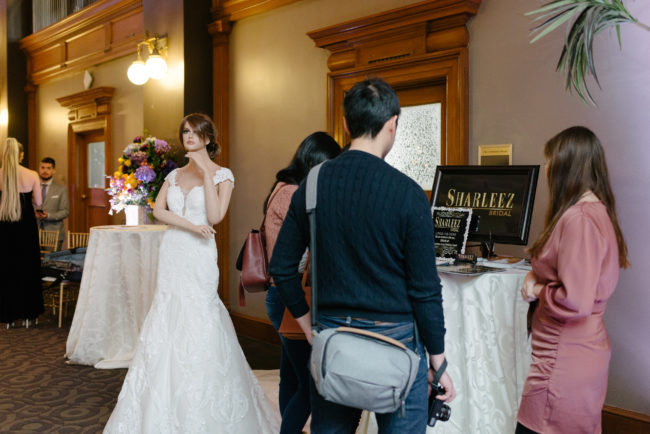 EpiqVision continued to wow the crowd in Austin Gallery with more incredible performances, including a live band and electric violinist who were so amazing that they left the audience wanting more!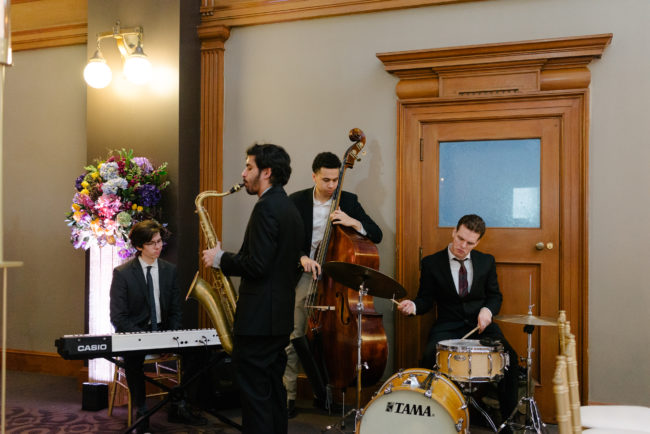 Tom Vanek of Vanek Whiskey Events was another new addition to the Wedding Open House as we wanted to provide a more immersive and engaging experience for the attendees. Outside the entrance to Austin Gallery, Tom set-up an Experiential Manhattan Tasting where guests were able to create their own Manhattan cocktail by choosing their own flavours and toppings just as you would for an ice cream sundae.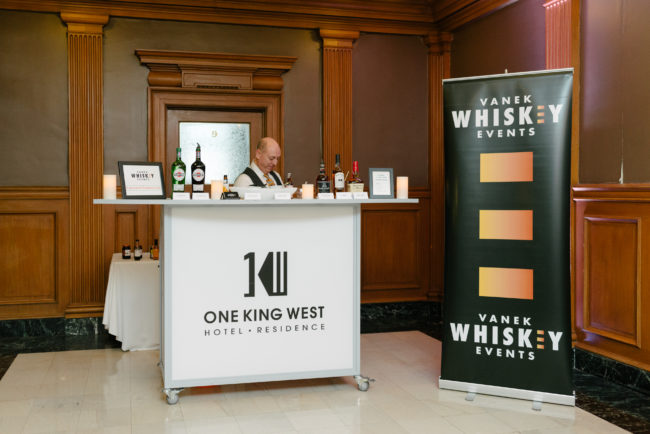 Fifteen Hundred
Lastly, Fifteen Hundred, our most modern and versatile venue was transformed into a bride's day-use room. This, of course, involved hair, make-up, nails, and lots of champagne! Our friends at The Nail and Champagne Bar were pampering attendees as if it were their big day. They were giving manicures, makeovers and styling hair while ladies were sipping on their bubbly and living their best lives.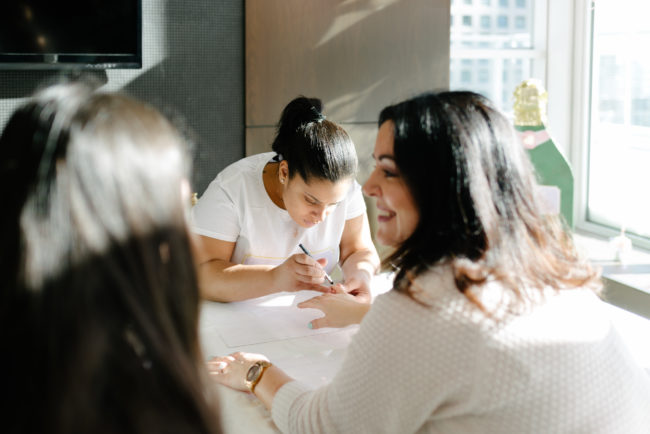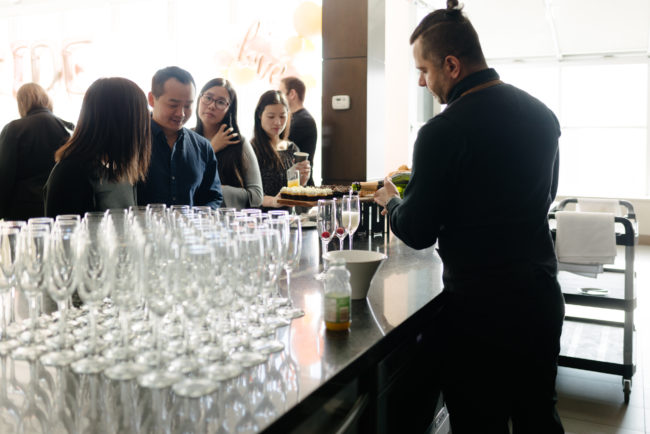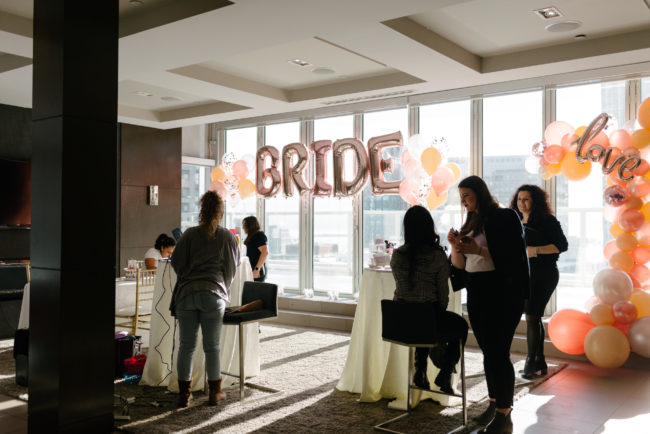 After wards, they headed to the wall of beautiful balloons curated by Balloonery, creating the perfect backdrop to their Insta-worthy portraits.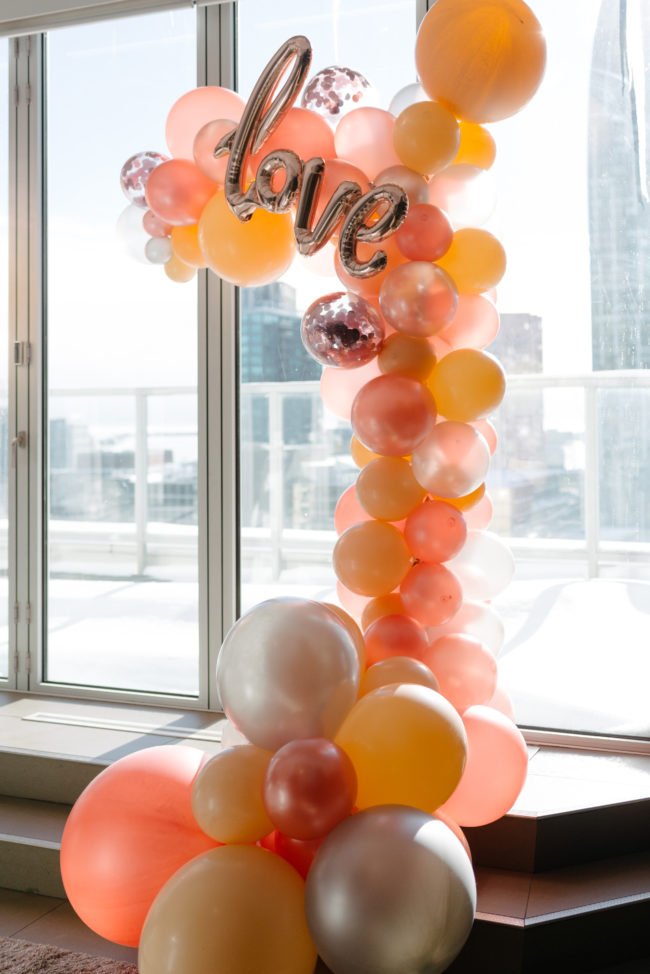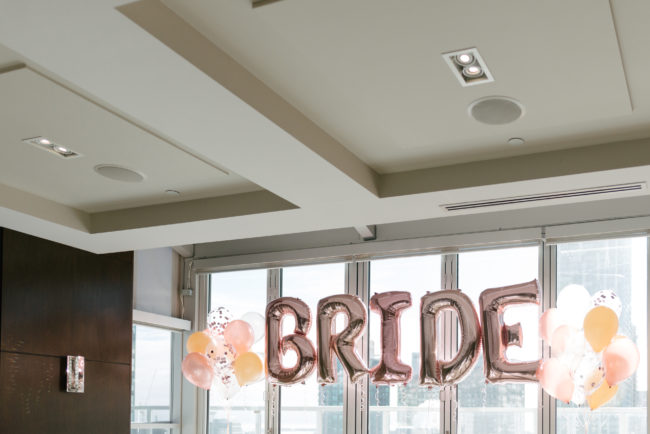 To add to the luxurious setting in Fifteen Hundred, Kaas Floral Design incorporated stunning florals into the space that really took our breath away!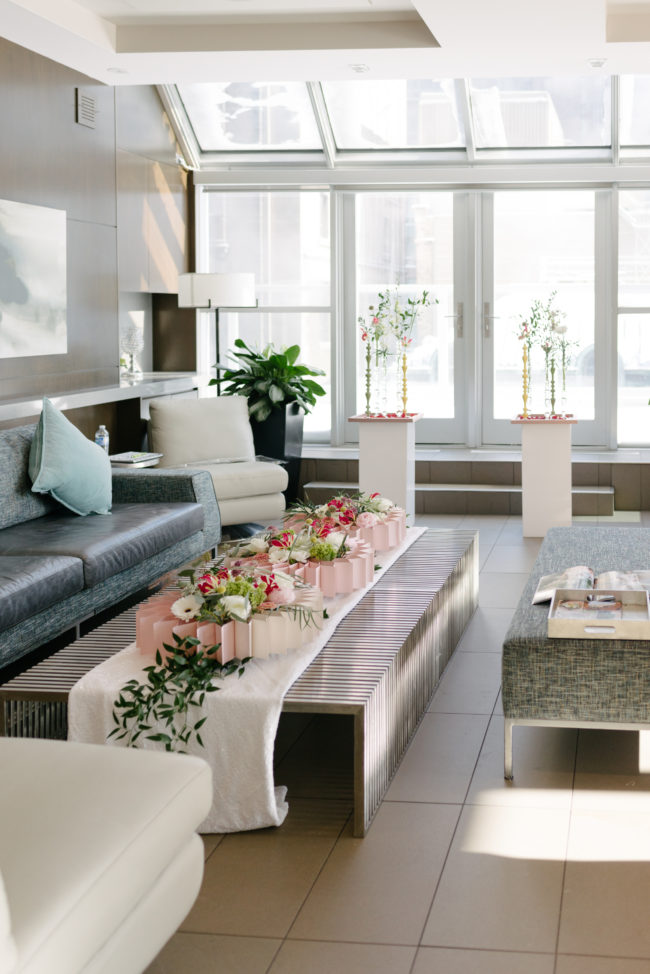 Last but certainly not least, the incredible eats prepared and served by Executive Chef Sevilla and his culinary team were undeniably the highlight of our Wedding Open House. Everything from the antipasto station, the seafood station and carving station, guests were blown away by each bite.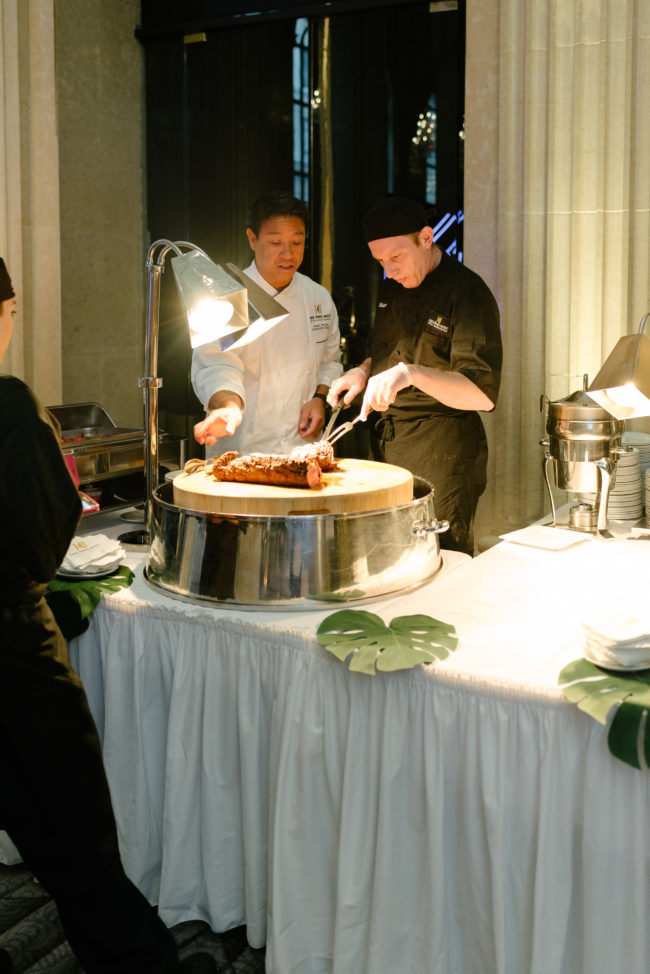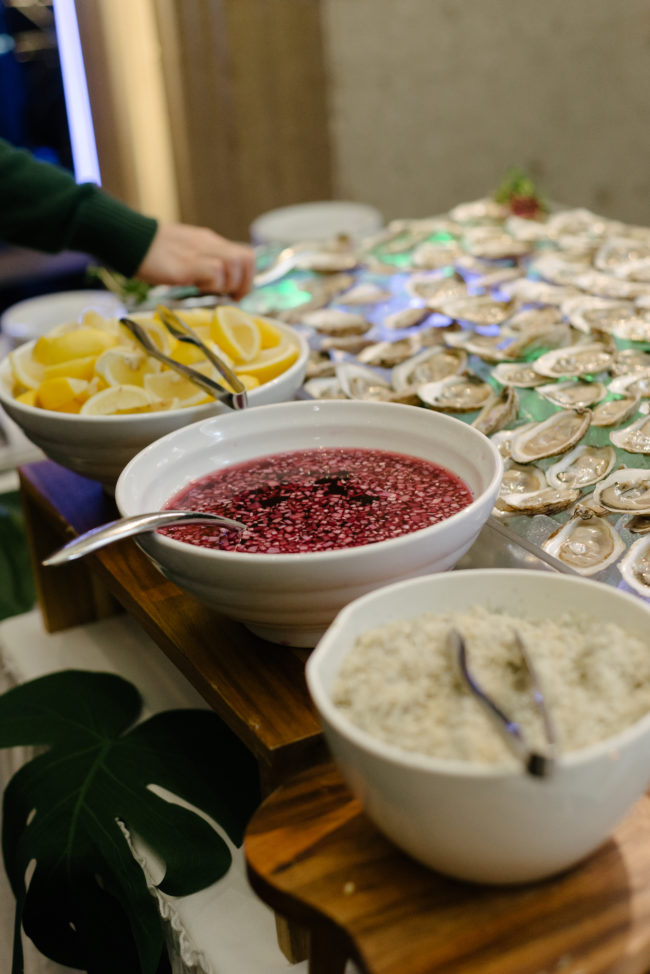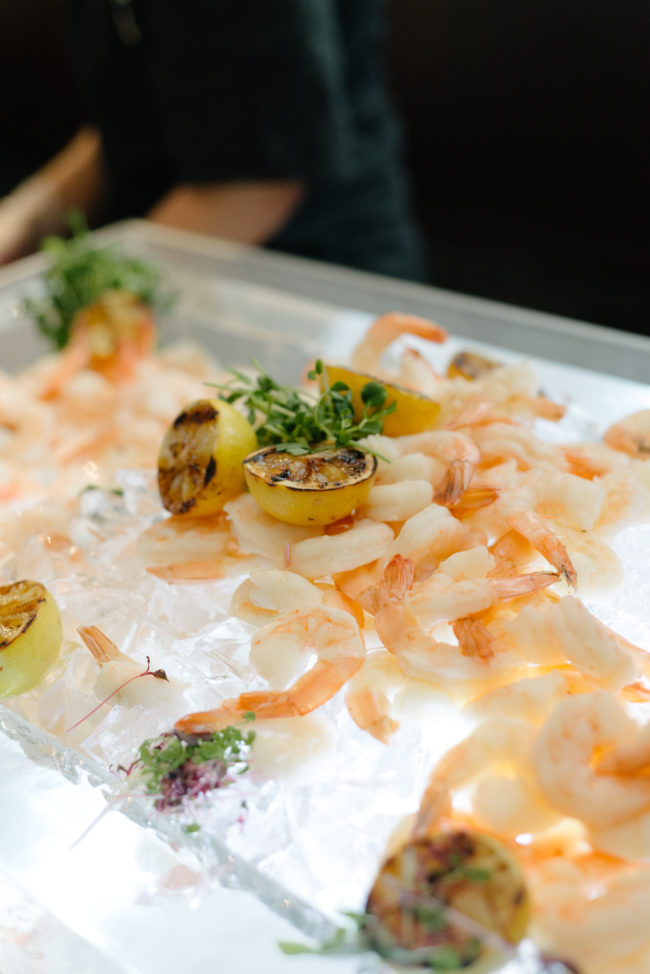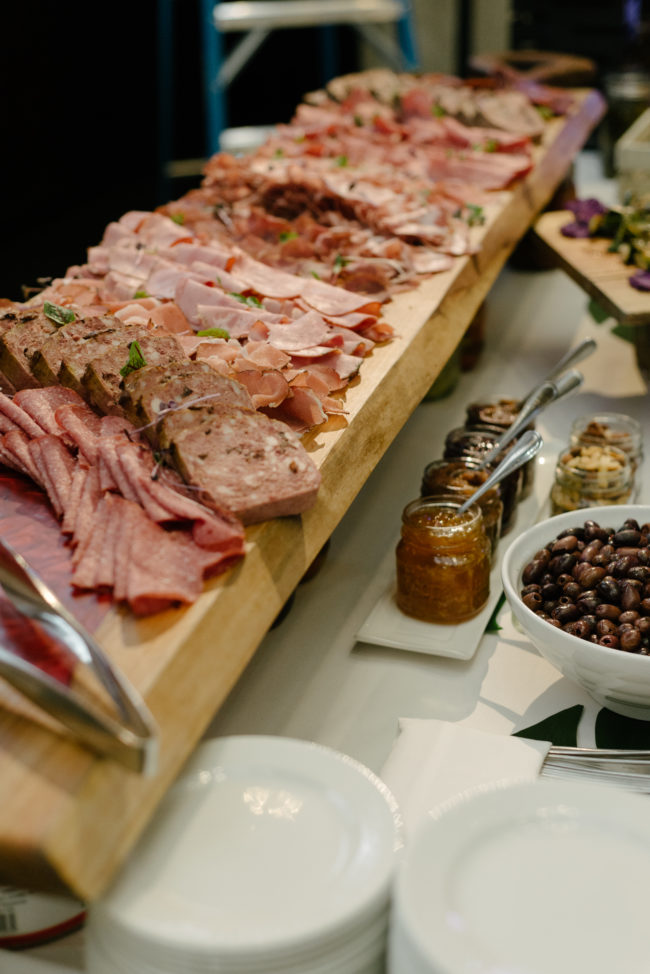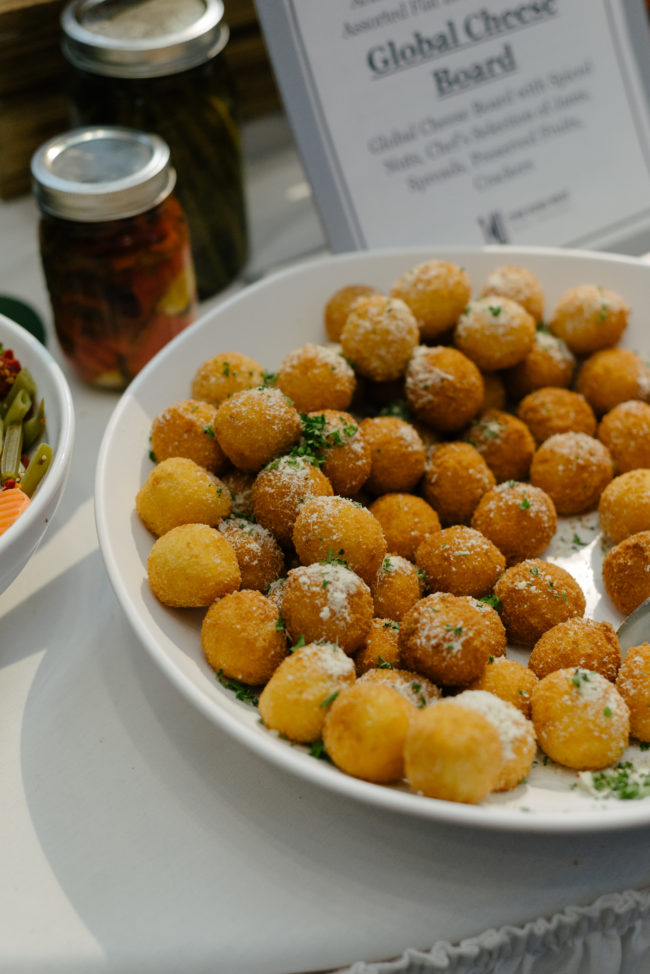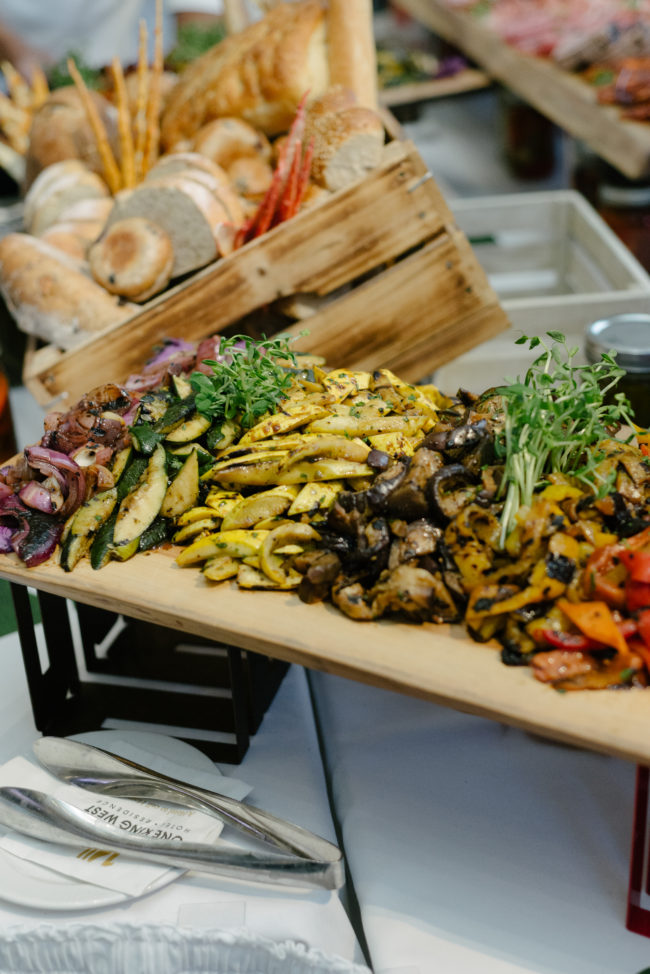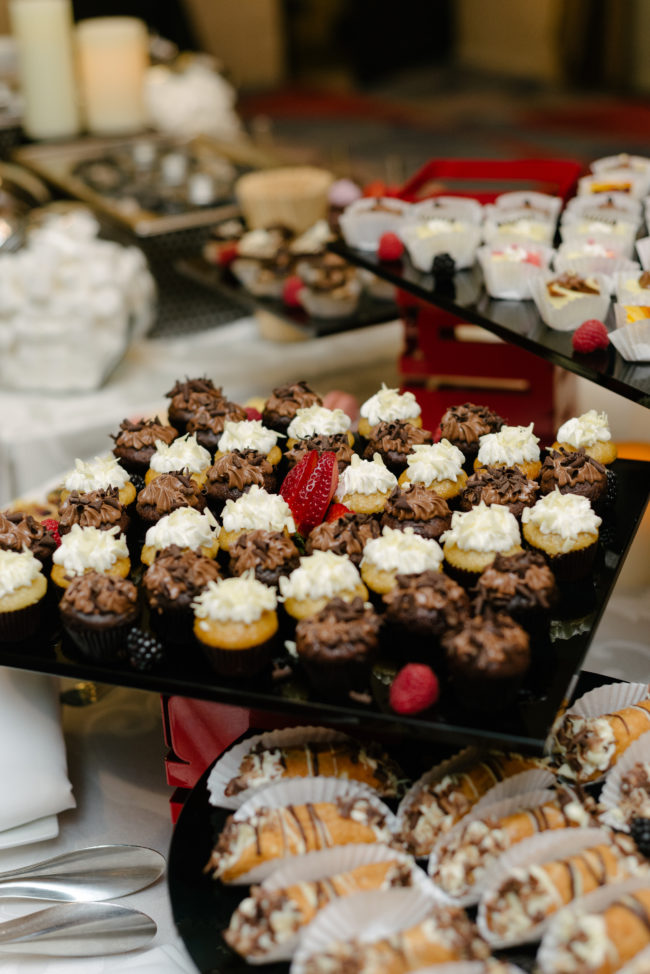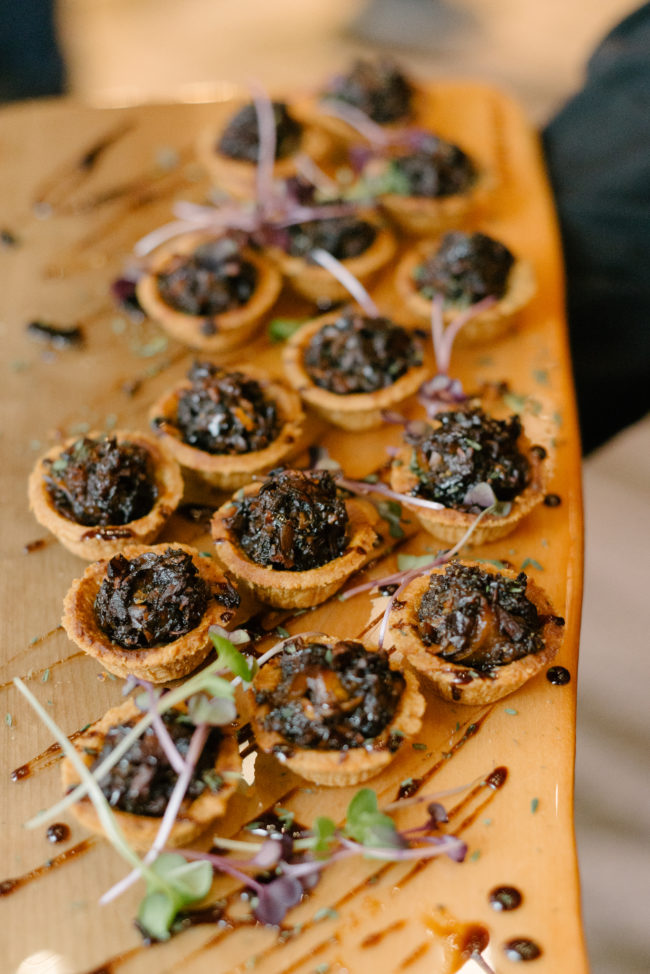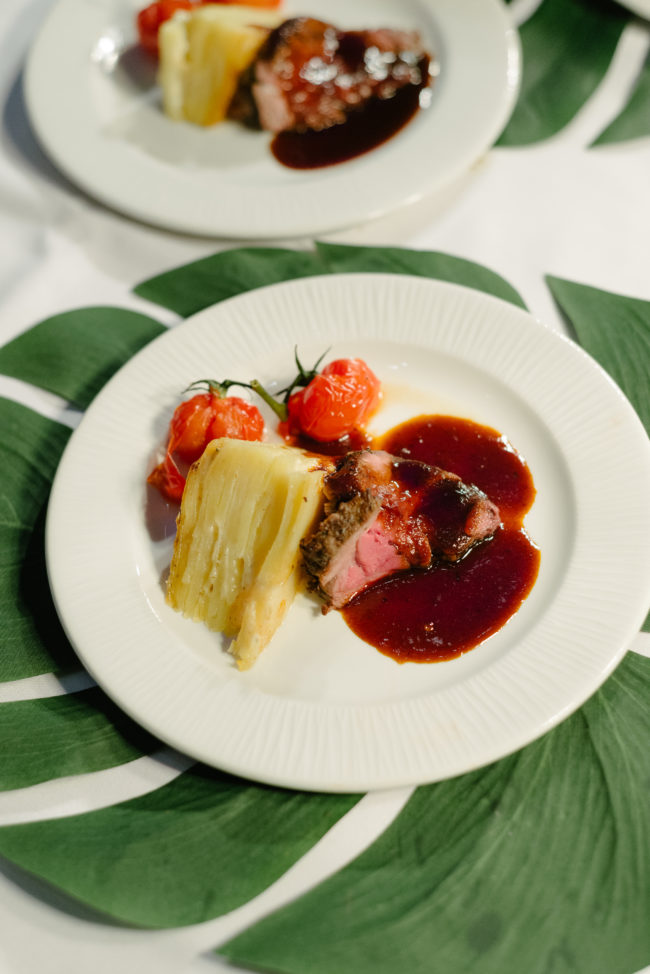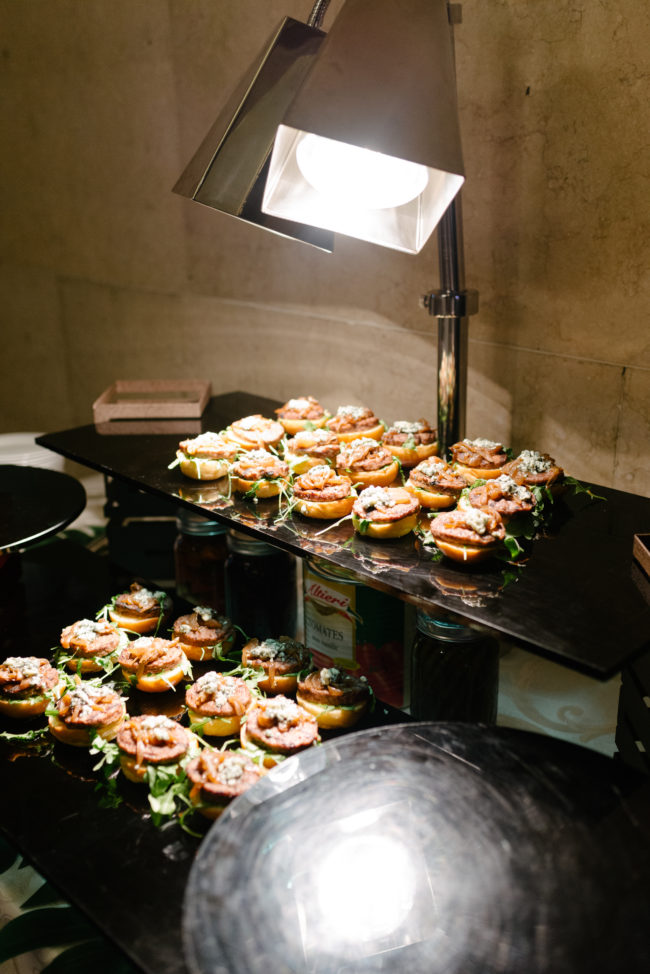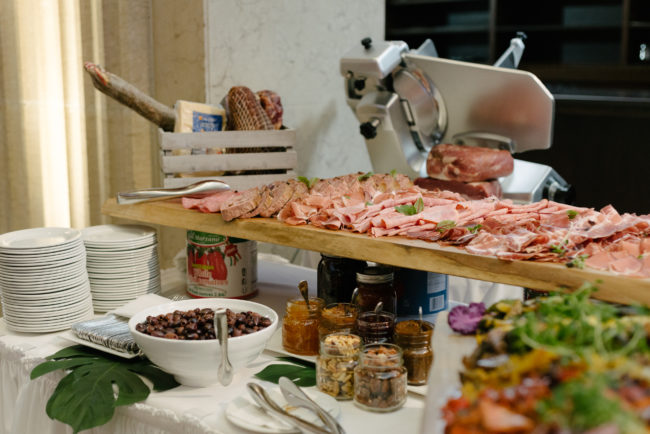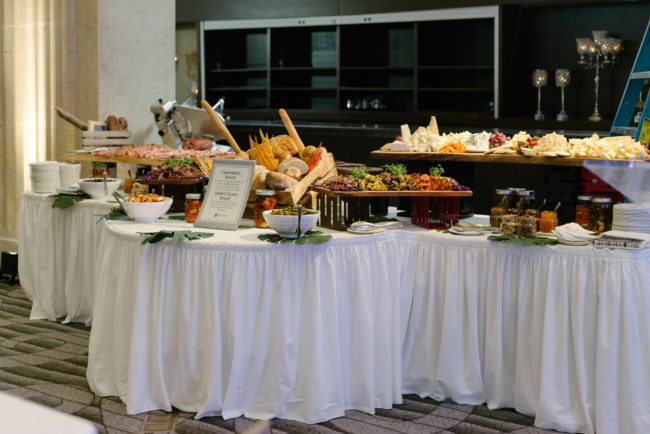 Thank you so much to those who attended and to our amazing vendors.
We'll see you next year!
Learn more about our Wedding Services here:
Again, a special thanks to Mango Studios for taking these incredible photos!