Click Here to receive our best rate guarantee & free wireless Internet
Small Celebration Wedding Package in Toronto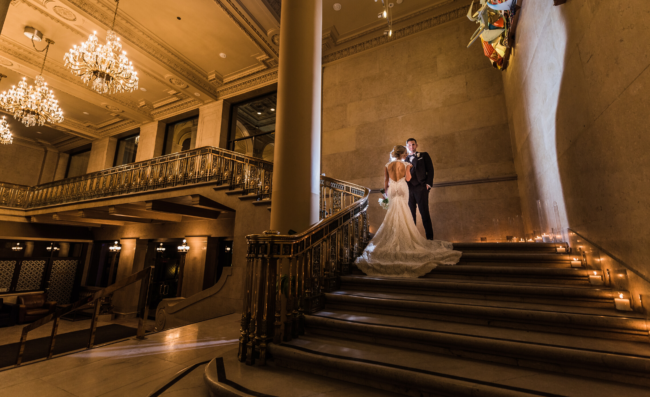 The world has been impacted in so many ways by the pandemic, but now is the time to come together to focus on the good. We know countless couples have had to put their wedding plans on hold, or completely change their dream day. We understand the stress, disappointment and frustration this has caused so we want to help you tell your love story, despite the unprecedented times we are living in. Our downtown Toronto wedding venue has created a special Small Celebration Wedding Package to help you say, 'I do,' in safe, seamless and unforgettable way, whether you choose the magnificent Grand Banking Hall, Chairman's Boardroom or Austin Gallery. Here are all the details of this package….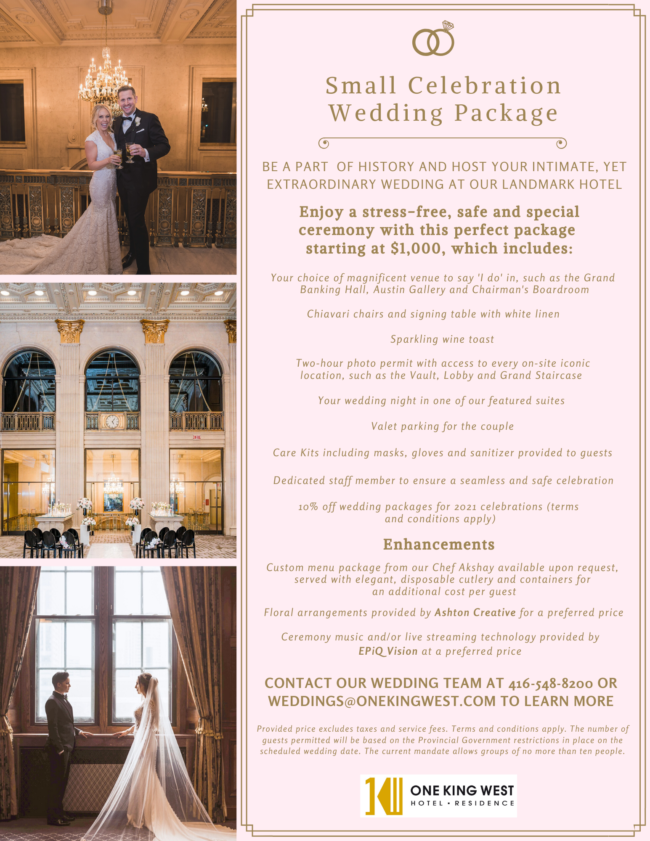 Contact our team of dedicated Wedding Specialists for more information at weddings@onekingwest.com,
416-548-8200, or fill out the form below and we'll be in touch shortly.