Click Here to receive our best rate guarantee & free wireless Internet
Things to do This Summer in Toronto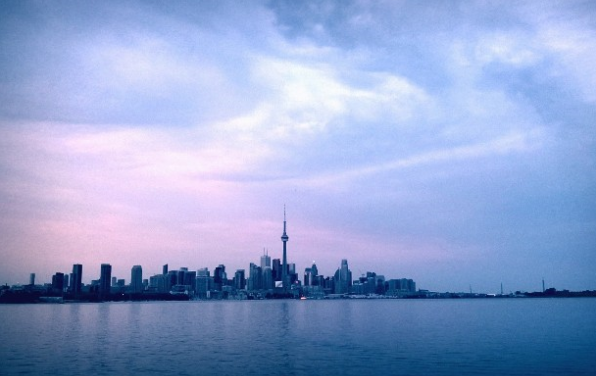 Catch the World's Biggest Rubber Ducky: July 1st to 3rd   
To celebrate Canada turning 150, the city has decided to invite the world's largest rubber ducky to its waterfront because what says 'Happy Birthday Canada' more than a giant yellow rubber duck?! At 61 feet tall, 79 feet wide and 89 feet long, this 30,000 pound duck will be the highlight of this year's annual Redpath Waterfront Festival happening at HTO Park. This is a great thing to do in Toronto this summer for people all ages and interests with both on-land and on-water programming happening such as a Waterfront Artisan Market and Fireworks Display. This festival is located a 6-minute drive from One King West at 339 Queens Quay West.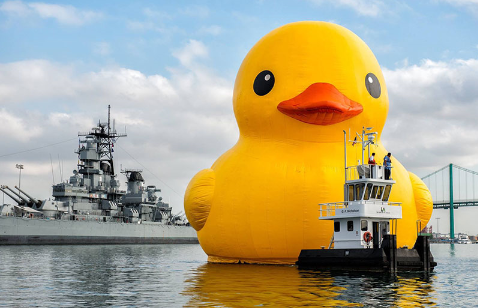 Free Outdoor Movies at Yonge-Dundas Square: Tuesday Nights June 27th – August 29th
Another great (and free) thing to do this summer in Toronto is City Cinema presented by NOW. Every Tuesday, Yonge-Dundas Square will host free movie nights to showcase 'all things Canadian with a line-up of films that feature Canucks, Comedy, and (John) Candy.' Bring your own chairs and snacks and enjoy this experience with fellow Canadians watching an array of films including Bad Cop, Bon Cop and The Truman Show. The summer series will end with a movie of the audience's choice – now talk about Canadian democracy! Note that Yonge-Dundas Square is a 10-minute leisurely walk from the hotel up Yonge Street.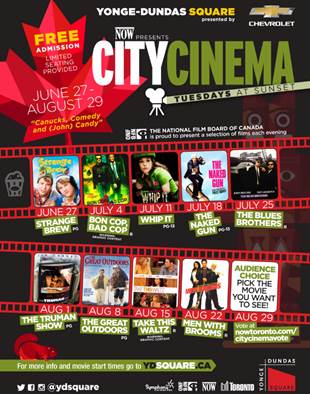 Whether you're looking for a romantic date night, or a fun excursion with the family, a boat cruise out on Lake Ontario is fun for all ages. There are lots of boat companies to choose from, including Tallship Cruises Toronto, which features the pirate ship-inspired Kajama. This traditional 165-foot Tall Ship boat cruise attraction sets sail from Toronto's Harbourfront and offers cold drinks from their fully licensed bar and a menu full of delicious meals. With multiple boarding times, this is a flexible and exciting thing to do in Toronto this summer! You can find their boarding location at 235 Queens Quay West which is a brief 5 to 10 minute drive from our doors.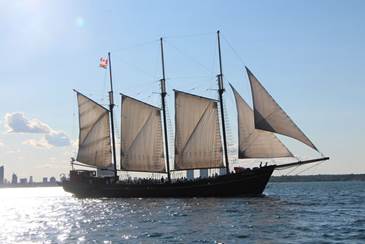 What better way to explore this beautiful city than by getting exercise, breathing fresh air and going at your own pace? Lucky for you, this is very much a possibility thanks to Bike Share Toronto. With a small fee, you gain access to 2,000 bikes and 200 stations for short rides around town at your convenience. To put it into perspective, a month's membership fee is ONLY $7.50!! Just think about how much money you'll save on taxis and Uber?! Not to mention the fact that you'll be helping to save the environment. This is a fun, cost-effective thing to do in Toronto this summer so what are you waiting for?!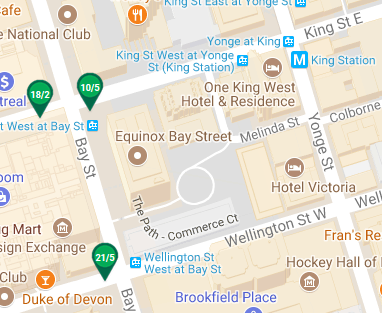 As you can see, there are 3 stations located less than a 5-minute walk from the hotel!
Caribana Toronto: August 3rd to 7th
One of the most exciting and anticipated festivals of the summer is Caribana. Over the long weekend, this event brings people to the city from all over the world to celebrate the Caribbean, including the people, the food and especially the culture. Although there events all weekend long, the main attraction is the Grand Parade taking place on August 4th where masqueraders in colourful and striking costumes dance their way from the Exhibition Place along Lake Shore Boulevard. This is something we look forward to every year as a fun thing to do in Toronto in summer! There are events happening all over the city so check here for more info: https://www.caribanatoronto.com/.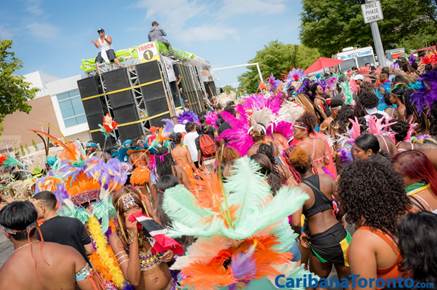 For its 41st birthday, the CN Tower unveiled a new element to its exciting attractions, called the LookOut Level. This attraction offers guests an eye-opening new perspective on the most spectacular views in Toronto with two floor-to-ceiling panoramic Window Walls. This is another thrilling thing to do this summer in Toronto and just think about all the Instagramable photos you'll get!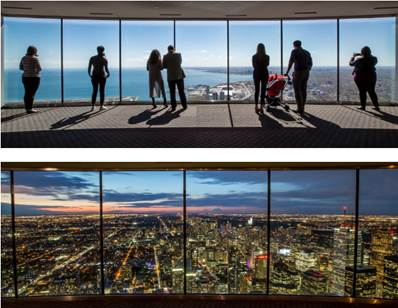 To do, or not to do: that is the question! Well the answer is simple… Definitely do! Shakespeare in High Park by Canadian Stage is a must for tourist and locals alike. This year, the Shakespeare plays that will be presented throughout the summer are King Lear and Twelfth Night and are sure to entertain the entire audience. These shows take place in the High Park Amphitheatre Tuesday to Sunday Nights, starting at 8pm but to make sure you get great seats, we recommend arriving when the gates open at 6pm. The fee for the event is by donation but they suggest $20 and even though they have a concession stand, you're welcome to bring outdoor food! High Park is located a 15-minute drive from One King West.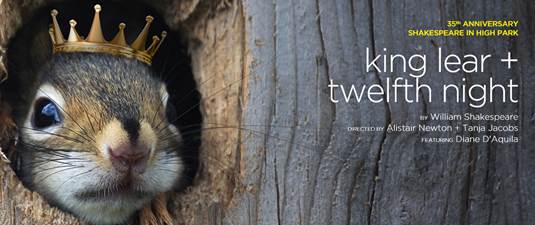 We love outdoor food markets and we especially love the newly introduced Adelaide Eats! This a definite must on the list of things to do this summer in Toronto. The market is open during the week and features an array of mouth-watering eats such as burgers from Wahlburgers, sushi burritos and tacos. This area even offers a stand serving refreshing drinks like beer and wine. Open until July 28th, you can locate this market on the 2nd floor of Adelaide Place at the corner of Adelaide St. West and University Ave. – only a 9-minute walk from our doors!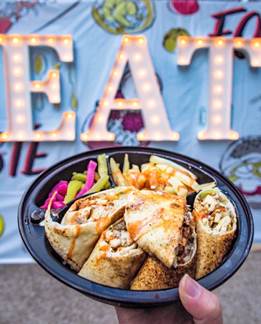 Blue Jays Game at Roger's Centre
Most Torontonians will tell you that a summer without catching a Blue Jays game is not much of a summer at all and we agree! Whether you're cheering from the nose bleeds, or right behind home-base, there's nothing like spending a warm summer night or afternoon cheering on our beloved Jays with fellow spectators. Roger's Centre is 6-minute Uber from One King West.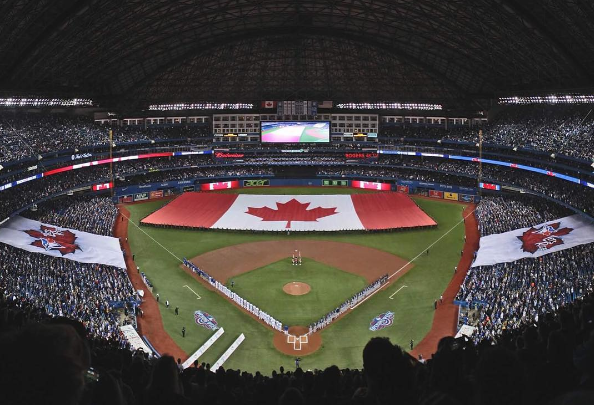 Canadian National Exhibition: August 18 to September 4th
"Let's go to The Ex!" Is a phrase that you won't be able to get out of your head throughout the latter part of summer. The CNE is Canada's largest annual community and unofficially marks the end of our favourite season. As one of our favourite things to do in summer in Toronto, we can't wait for it to re-open! From stomach-twisting rides, to air shows, petting zoos and concerts, you could spend an endless amount of time here and still not do and see everything.