Click Here to receive our best rate guarantee & free wireless Internet
Toronto's Ultimate Valentine's Day Giveaway
Here's your chance to spend a romantic getaway in the city, enjoying the top experiences Toronto has to offer for a special Valentine's Day celebration with your love!
THE PRIZE:
*Prize valid for February 16th, 2019 only. Prize has no cash value, not for resale and some restrictions apply. Cannot be combined with other existing promotions. Maximum 2 people (19+ of age). Terms & Conditions below.
HOW TO ENTER: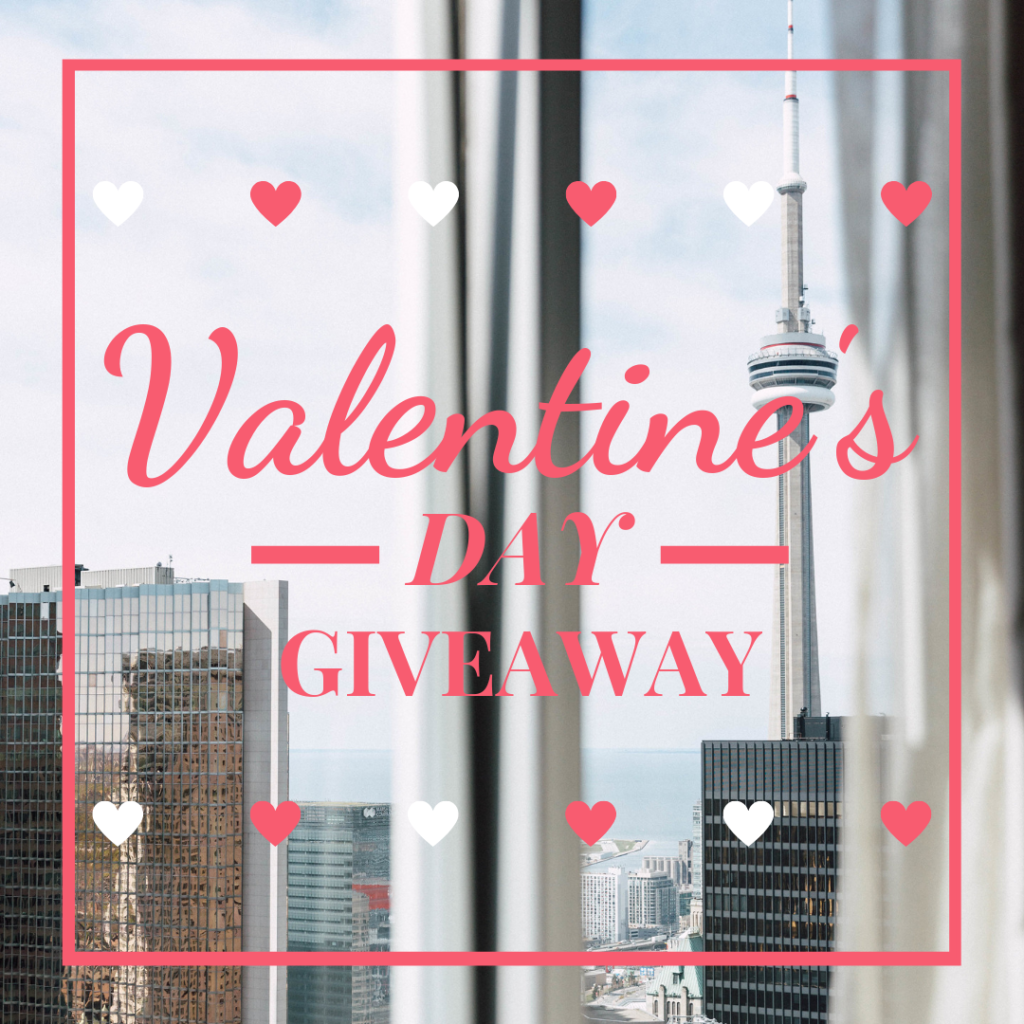 Like the above photo on Instagram on all of the following accounts:
@onekingwest, @torontodateideas, @pizzalibretto, @gloryholedoughnuts and @liightphotography
Follow all of the following Instagram accounts:
@onekingwest, @torontodateideas, @pizzalibretto, @gloryholedoughnuts and @liightphotography
Tag the special person you'd want to share this experience with
Contest closes February 11th, 2019 at 11:59 pm. Winner will be selected on February 12th and messaged directly.
This contest is in no way affiliated with Instagram.
TERMS & CONDITIONS:
Only eligible entries received before the end of the contest (February 11th, 11:59pm) will be included in the random prize drawing.
No purchase is required. The prize must be accepted as awarded and is non-transferable. There is no cash surrender value for the prizes. Prizes must be accepted as awarded. Prize Participants reserves the right to substitute any aspect of the Prize, with a prize or prizes of equivalent value (a "Substitute Prize") in its sole discretion.
The prize does not include travel; parking; other services or products the winner may request or purchase, tips or other gratuities; and any other items of a personal nature, or related to accepting (the Prize).
A random draw will be made by a representative of the Prize Participants from all eligible entries. The selected entrant will be contacted directly through social media. If a selected entrant cannot be reached within 72 hours, Prize Participants reserves the right, at its sole discretion, to select another entrant or to cancel the prize.
The Contest is open to residents of Ontario who have reached the age of majority in Ontario except employees, staff, directors, officers and owners of the Prize Participants, their affiliates, subsidiaries, advertising and promotional agencies, contest sponsors, promotional partners and fulfillment houses, members of such individuals' respective immediate families (parents, spouse, siblings and children) and persons living in the same household as such individuals, whether related or not.
This contest will be run in accordance with these rules, subject to amendment by the Prize Participants. Contestants must comply with these rules, and will be deemed to have received, understood and accepted the rules by participating in the contest. The terms of this contest, as set out in these rules, are not subject to amendment or counter-offer, except as set out herein.
By entering the contest, entrants agree to release and hold harmless the Prize Participants, its affiliates, subsidiaries, employees, directors, officers and owner, advertising, promotional agencies, promotional partners, contest sponsors and fulfillment houses from any and all liability, claims, or actions of any kind whatsoever for injuries, damages, or losses to person and property, including death or property damage, resulting in whole or in part, directly or indirectly, from participation in the contest, including without limitation, acceptance, possession, use or misuse of the Prize or any Substitute Prize(s), including preparing for, participating in, and/or travelling to any Prize or Substitute Prize-related activity.
By accepting a prize, winners consent to the provision and use of their name, statements, and photographs or other likenesses for publicity, advertising or informational purposes in any medium or format without further compensation or notice.
The Prize Participants takes no responsibility for lost, stolen, delayed, damaged, misdirected, late or destroyed entries or for typographical or other production errors.
The Prize Participants are not responsible for any errors or omissions in printing or advertising this contest.