Click Here to receive our best rate guarantee & free wireless Internet
What to Do Labour Day Weekend in Toronto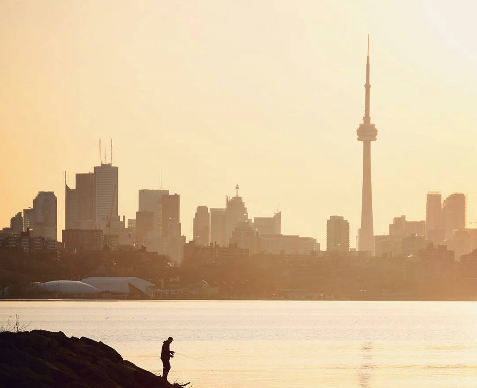 Yes, Labour Day brings us a holiday Monday and in turn, a long weekend. BUT it also means the end of summer and that's not something we're ever prepared to accept. Although summer doesn't technically end until September 21st, we can't help but feel a tad sad when this weekend comes to be. We get that urge to make the most of these final days and end summer with a bang so that's why we've made a list of what to do in Toronto for Labour Day weekend.
The most fun-filled, 2-week event in Toronto held at the end of every summer where attendees can consume 2,000+ calories in five bites. From the obscure food, to the stomach-turning carnival rides and the spectacular air show; every day brings new and exciting entertainment for the large crowds. There are plenty of reasons that the CNE is the answer for what to do in Toronto for Labour Day Weekend but what's going to really bring people in this year? We think it's the Philthy Philly's Strawberry Shortsteak. This food item features cheesesteak topped with provolone, strawberry sauce, icing sugar and whipped cream… Sounds delicious, no? If you have a go at this interesting fare, we highly suggest avoiding the dizzying rides afterwards! With so much to do and see throughout the two-week exhibition, the CNE is top on our list of what to do in Toronto for Labour Day weekend. If you're stay at a hotel in downtown Toronto, like the One King West, you'll be brought close to the action as this location. Take the 514 TTC bus down King Street West – right to the Dufferin Gate loop!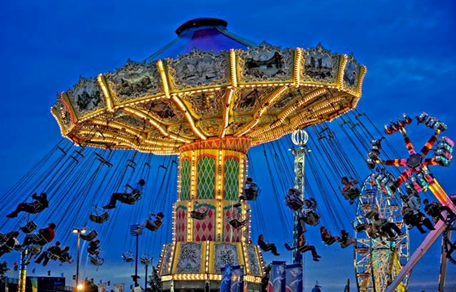 Artfest Toronto at the Distillery
This arts & crafts show is hosted yearly in Toronto's historic Distillery District and a great option for what to do in Toronto for Labour Day Weekend. It's a fun and free event, held outdoors in beautiful historic settings and there's no limit to what you can find at this festival. From glass art, wood craft, paintings, pottery and jewelry, there's truly something for everyone. Once you've seen all you can at Artfest, there is so much more to do in the Distillery! You can hop over to Mill Street Brewery for a tour of their brewery and taste some of their thirst-quenching beers or if you're in the shopping mood, there's no shortage of great stores. One of our favourites is GOTSTYLE as it features chic, fashion-forward clothes and accessories for both men and women. Definitely check it out! This event is full of art, culture and history and is a great idea for what to do in Toronto for Labour Day Weekend. From One King West, a hotel in downtown Toronto, take the 504 TTC bus down King Street West, get off at Parliament and walk 2 blocks south to get to the Distillery District.
Unfortunately, due to the flooding of this popular destination, it was only made accessible to the public on August 1st, and since then has been bustling with tourists and locals alike. The Toronto Island is a location which attracts people of all sorts as it features various sports, restaurants, activities and landscapes. Whether you're there to rent a bike, play volleyball on their beaches or dine at one of their cafes, you're guaranteed to have an action-packed excursion with some beautiful views of the city. If you're wondering what to do in Toronto for Labour Day weekend, then this should most definitely be on your list. The Jack Layton Ferry Terminal is only an 8-minute walk from the doors of the downtown Toronto hotel, One King West.
No matter what you do in Toronto for Labour Day Weekend, make it easier on yourself and stay at a hotel in downtown Toronto close to all the action. One King West Hotel & Residence, right at the corner of King and Yonge Streets, is an award-winning hotel that brings guests steps to all amenities, fine dining, the arts, entertainment and retail. On-top of some of the city's most spectacular views and luxurious suites, this hotel in downtown Toronto is your home away from home with it's home-inspired amenities and welcoming staff.