Click Here to receive our best rate guarantee & free wireless Internet
Dining
Please note, Teller's Bar & Lounge, as well as our In-Room Dining services have been temporarily closed until further notice.
Teller's Bar & Lounge
Teller's Bar & Lounge has been temporarily closed until further notice.
Nestled within our vibrant Ontario Heritage hotel in the heart of downtown Toronto, Teller's Bar and Lounge is your home for after-work fun, lunches that refuel and live entertainment. The bar located in the former bank incorporates two of the Dominion Bank's original teller wickets into the design of its tall cruiser tables. Visit tellers.bar for mouth-watering menus and to keep up with weekly events. Late-day, evening beverages, and light snack menus are available.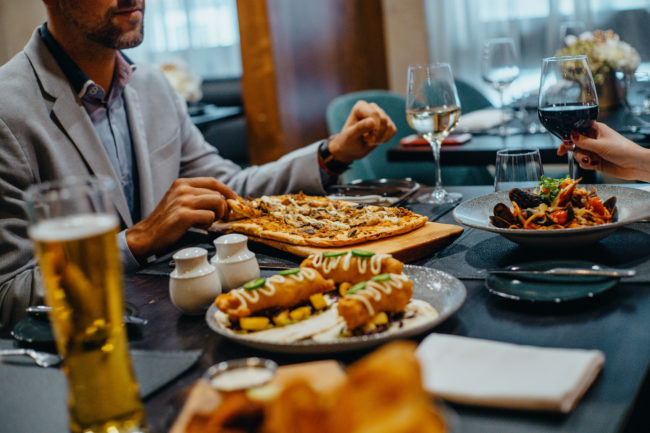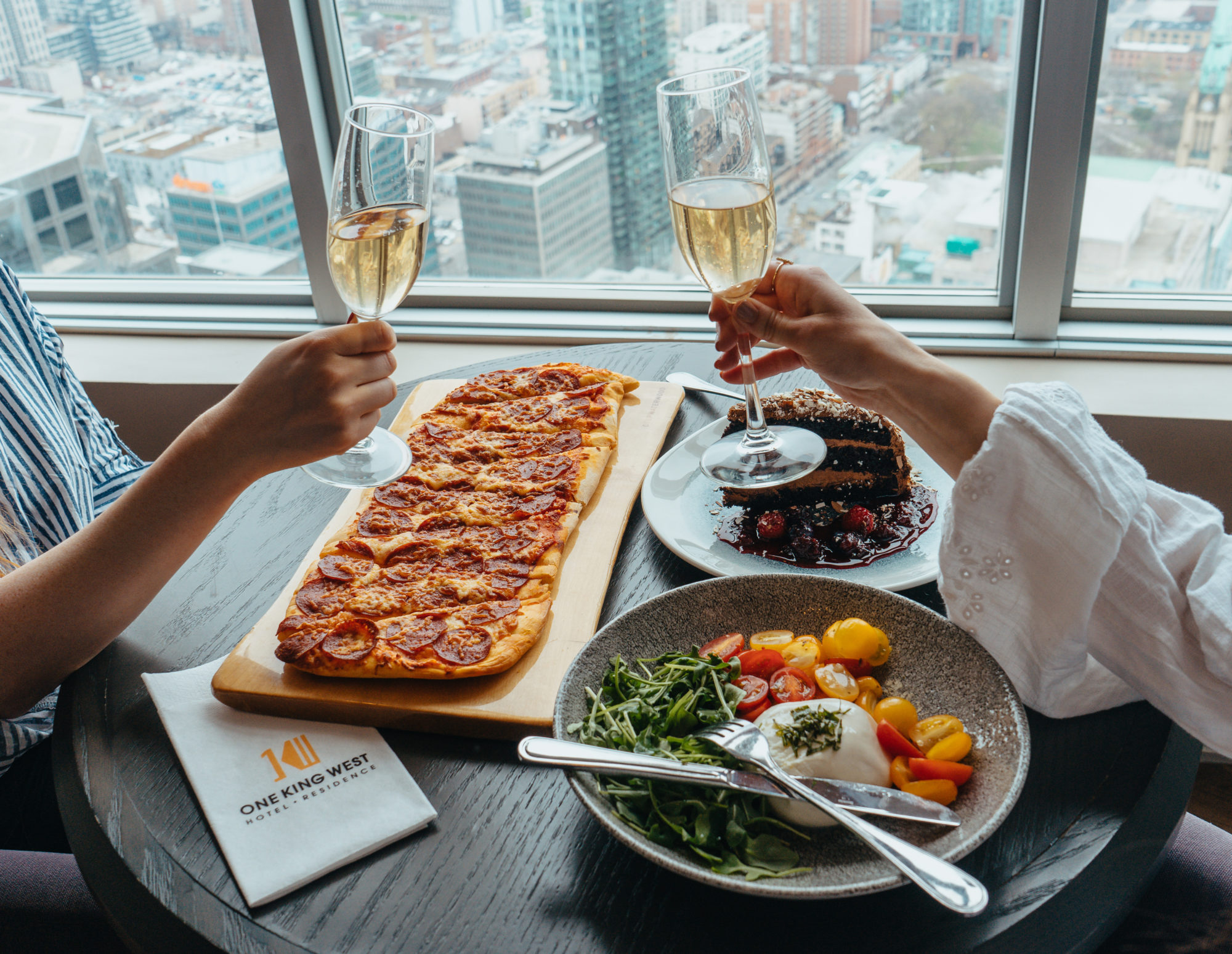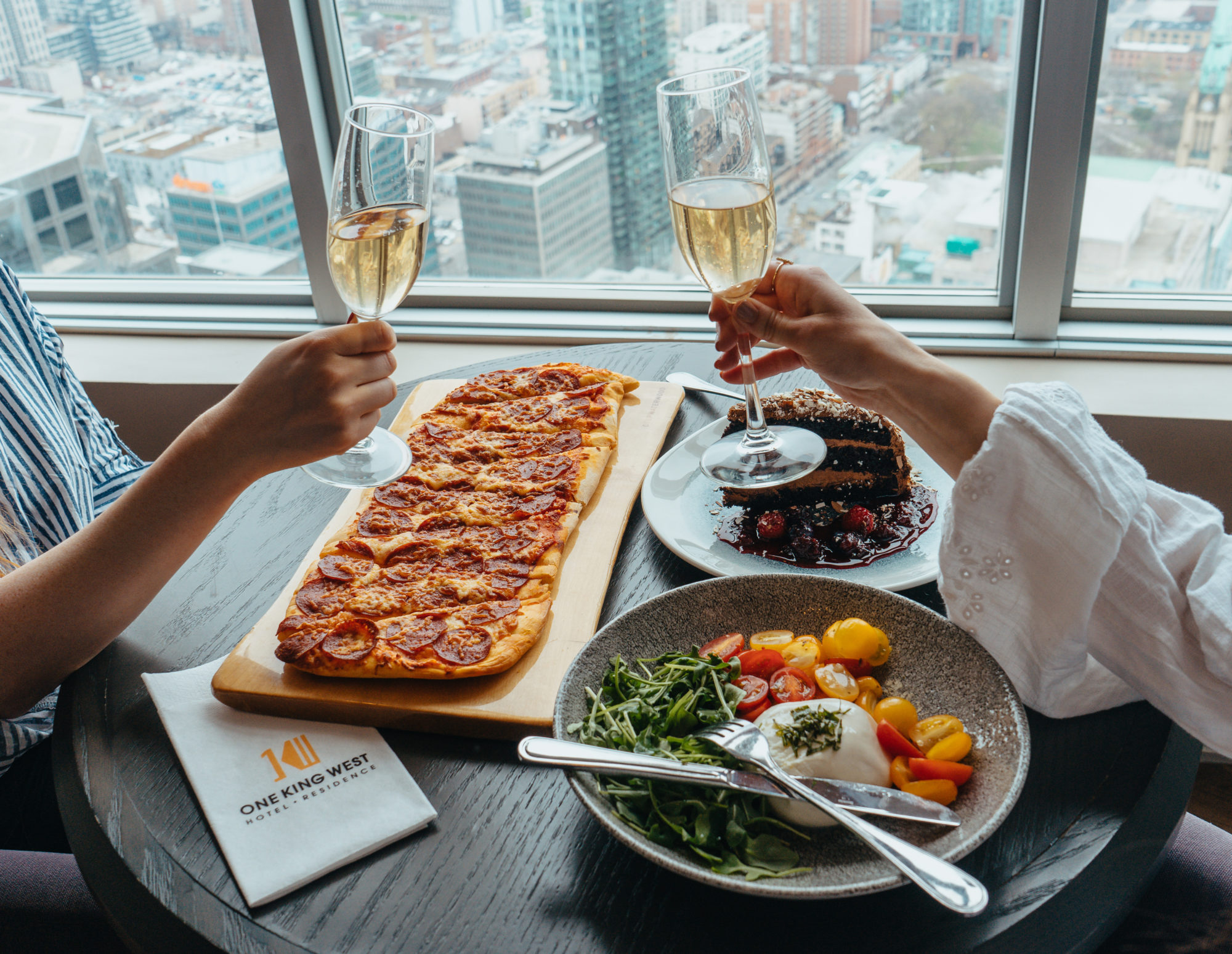 In-Room Dining & Amenities Menu
Our In-Room Dining Services have been temporarily closed until further notice.
Relax and enjoy an intimate dining experience in the comfort and privacy of your own room. Whether it's a full meal or a light midnight snack, our extensive selection will satisfy any palate.
HOURS
Daily from 5:00pm – 6:00am
You can also view our In-Room Dining Menu during your stay in your suite by pressing "PORTAL" on your TV remote.
NEW: make your stay even more special by pre-ordering from our Amenity Menu. Crafted by our Executive Chef Sevilla, these delicious amenities will make your stay truly unforgettable.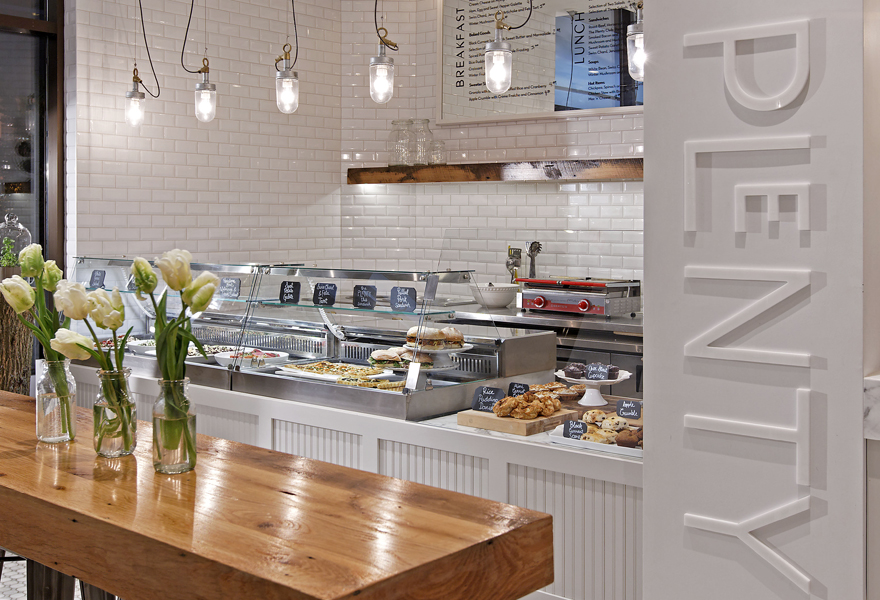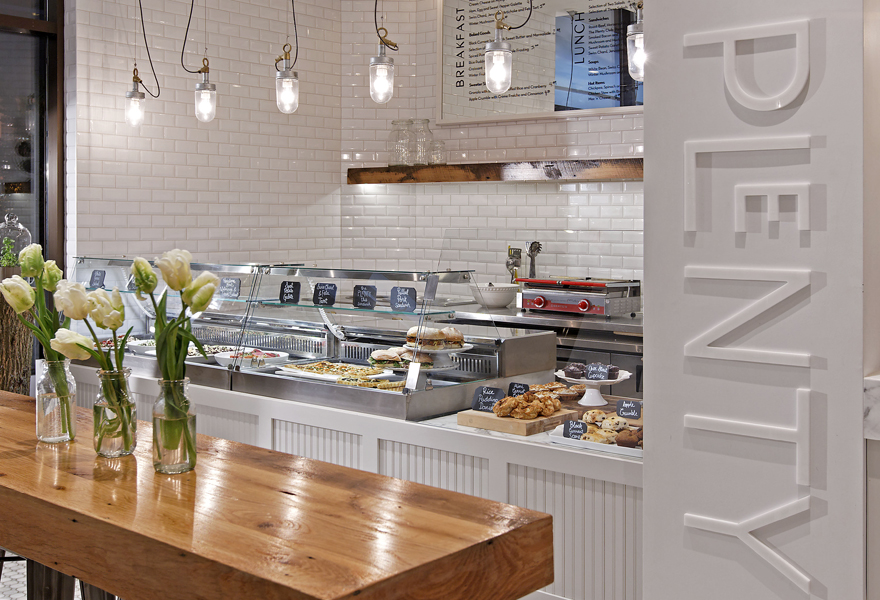 Café Plenty
Café Plenty is an independent café inspired by the European food culture that thrives in London and Paris. The freshly baked treats, gourmet sandwiches and salads are all made from scratch, using only seasonal ingredients that ensure the quality of the produce. Stop in for a gourmet breakfast, lunch, or cup of coffee with friends. Café Plenty also offers many healthy catering options for businesses in the area and our kitchen is fully equipped to accommodate most dietary requirements.
HOURS
Monday to Friday
7:00am to 5:00pm
Saturday
Closed