Click Here to receive our best rate guarantee & free wireless Internet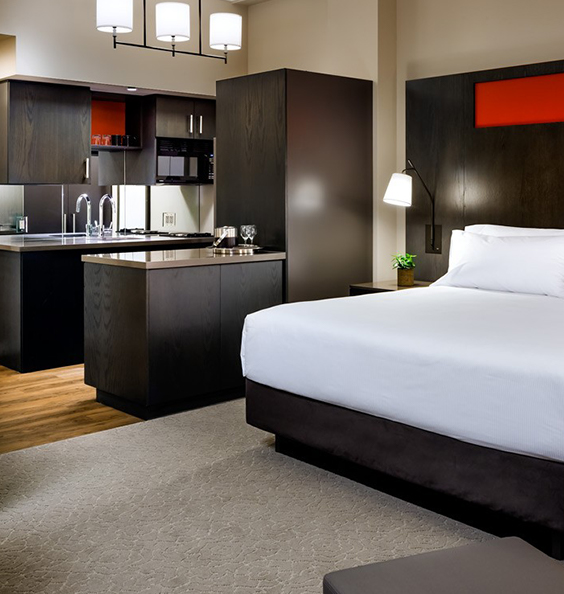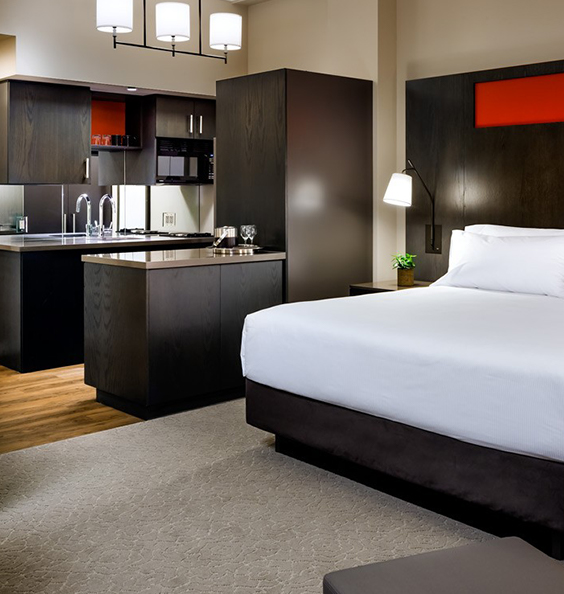 Extended stay special monthly rates
Historic King Studios Suites – $2,495 per month
Historic Double Suites – $2,695 per month
Historic One Bedroom Suites – $3,095 per month
Tower Deluxe Suites- $3,095 per month
Tower Premium Suites – $3,295 per month
Tower One Bedroom Suites – $3,495 per month
Each extended stay suite includes a variety of convenient features, such as a large-screen HDTV, kitchenette with fridge, microwave oven, hot stove cook-top, dishwasher, washer and dryer.
See here for complete information and details on these suites.
*Special monthly rate offer is valid for a limited time.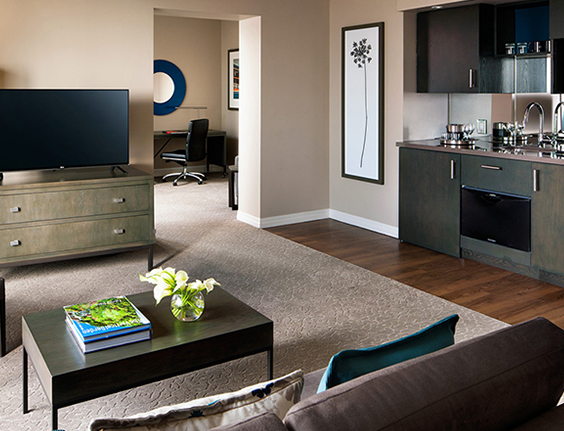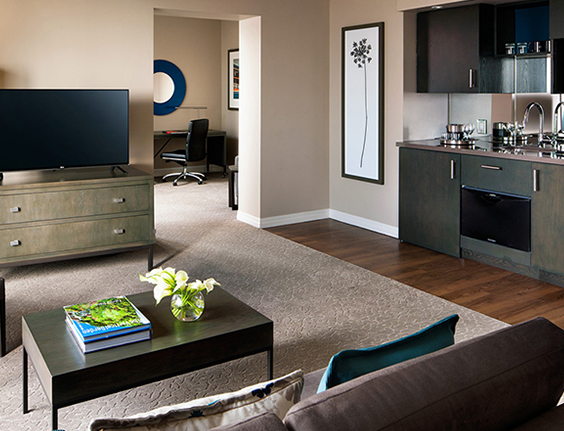 What you need to know
Are taxes inclusive or exclusive? Taxes will be inclusive in the monthly fee.
Will housekeeping services be provided? To ensure the safety of our staff and guests during this time, daily housekeeping services will not be available.
How are payments made? Payment can be made by credit card only. First month's rent is to be paid in full upon booking and subsequent payments are made on the 28th day of the current month for the next month. Any occupancies not starting on the first of the month will be prorated for the current month.
Can I view the suite before booking? Yes, all viewings must be arranged in advance and drop-in requests will not be accommodated. Social distancing procedures will be in place during these viewings. Virtual viewings can also be arranged based on request.
Flexible cancellation terms: We understand not everybody runs on the same timeline, so we are happy to adjust based on your needs.
Thoroughly cleaned and sanitized suites: To put your mind at ease, once your unit has been cleaned and sanitized, it will be locked up three days before arrival date to ensure no human access in the room.
Our commitment to you
As the COVID-19 situation rapidly evolves, rest assured that our hotel management team continues to follow the advice and guidance of leading health agencies and governments, taking the necessary steps to maintain a safe environment for our staff, residents and hotel guests. As always, we remain available to answer any questions you may have.
Comfortable living
All of our suites are designed with extended stays in mind, making One King West Hotel & Residence a hotel to call home. We offer a variety of convenient features including a stylish in-suite kitchen with laundry (upon request), versatile live/work options, and the latest in technology to keep you connected during your extended stay.