Click Here to receive our best rate guarantee & free wireless Internet
Toronto Hotel Near Sports Venues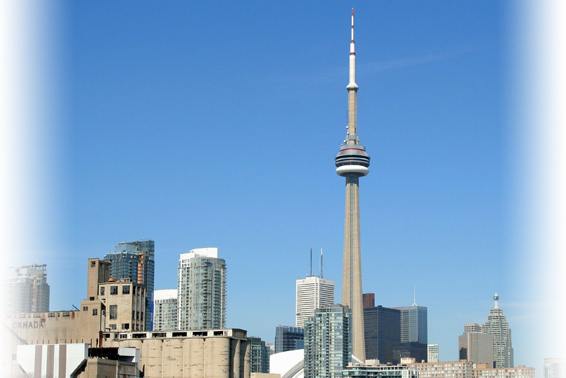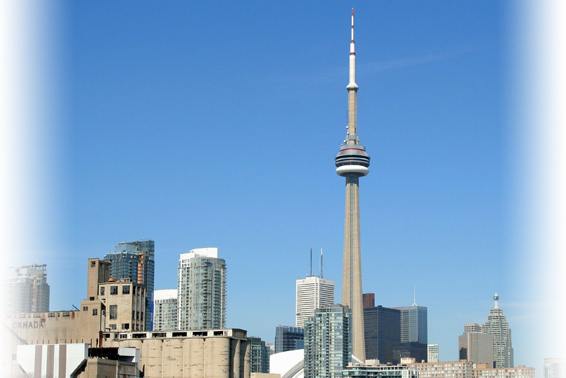 The pinnacle of luxurious Toronto hotels near the ACC
People searching for hotels near ACC should consider staying at the luxurious One King West. As a hotel near Air Canada centre, One King West is within walking distance from the arena which makes planning a night out easy to do and fun. The Air Canada Centre is a multi – purpose sporting arena located on Bay Street in downtown Toronto. As one of the hotels near ACC, One King West is ideally situated for guests who want to experience top tier sporting entertainment. The Arena is owned and operated by Maple Leaf Sports & Entertainment Ltd (MLSE), and is the official home of the Toronto Raptors and Toronto Maple Leafs!
Air Canada Centre is not only a premier sporting venue; it also provides an excellent link between the downtown core and the HarbourFront, one of Toronto's major tourist attractions. HarbourFront Centre is a cultural organization that hosts events and activities to entertain a diverse public. With over ten million visits each year and nearly four thousand events, it is definitely worth visiting! As one of the hotels near ACC, One King West encourages guests to visit HarbourFront Centre just minutes away from the arena.
One King West is a Toronto hotel that has ample access to public transportation such as Toronto Transit Commission (TTC) and underground pedestrian PATH system. Through the TTC and PATH system inner city travel is painless, even for newcomers visiting Toronto for the first time! The underground pedestrian PATH connects to nearly all of downtown Toronto's best travel sites, and provides access to nearly twenty kilometres of shopping arcades. One King West is the preferred downtown Toronto hotel for people looking to experience the best that the city has to offer.
If you are searching for hotels near Air Canada Centre call 1 – 866 – 470 – KING (5464).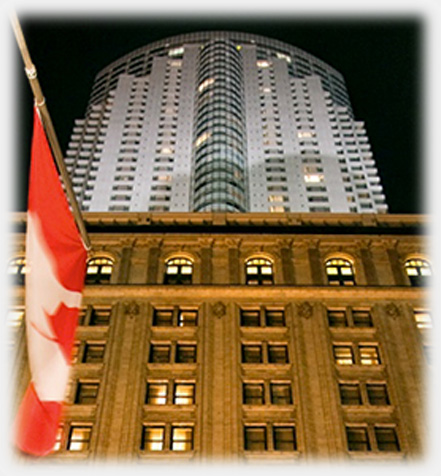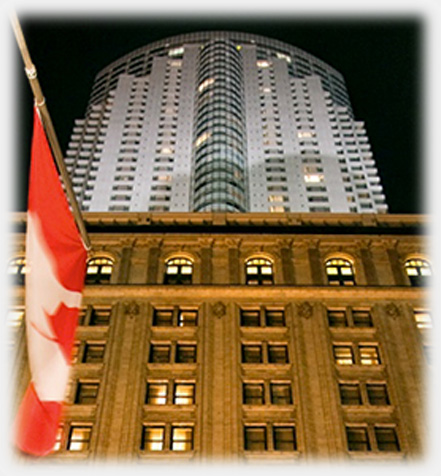 Looking for hotels near Hockey Hall of Fame?
Every hockey fan should make a pilgrimage to the Hockey Hall of Fame at least once in their lifetime. One King West is the perfect hotel for sports fans because it is the best among hotels near Hockey Hall of Fame. Guests don't have to plan a special trip to visit their favourite sports museum.
Attracting three hundred thousand fans per year the Hockey Hall of Fame is both a hall of fame and museum, dedicated to the history of ice hockey. As one of the hotels near Hockey Hall of Fame our guests can visit the sixty thousand square foot venue and its fifteen exhibit areas about players, teams, NHL records, memorabilia and trophies, including the Stanley Cup.
The Hockey Hall of Fame opened at its current location in 1993. As guests at one of the hotels near Hockey Hall of Fame, fans have the chance to see the Esso Great Hall. Once described as a cathedral to the icons of hockey, the Esso Great Hall is home to the coveted Stanley Cup.
Aside from the Stanley Cup, the Hockey Hall of Fame has many areas that cater to everything from current teams and players to NHL legends. Guests of hotels in Toronto can see noteworthy records and milestones like Wayne Gretzky's all – time point's record and Daryl Sittler's ten point game record. As one of the hotels near Hockey Hall of Fame, our guests have the opportunity to experience the history of the sport through interactive exhibits. One such exhibit is an exact replica of the legendary Montreal Canadiens dressing room as it existed at the old Montreal Forum!
If you are searching for hotels near Hockey Hall of Fame call 1 – 866 – 470 – KING (5464).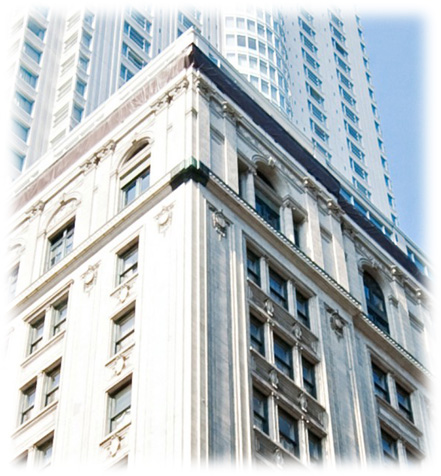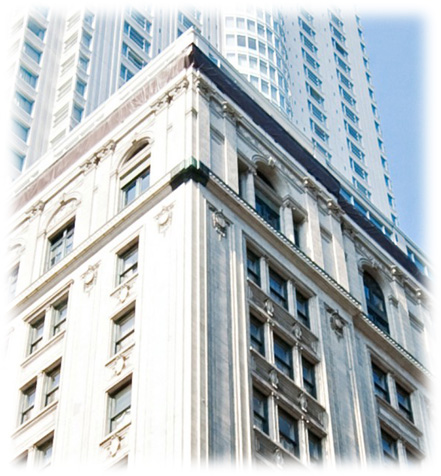 Stay at one of the top tier hotels near Rogers Centre
Our Toronto hotel suites offer some of the best and most unique views of the city's impressive skyline. Perhaps one of the most visually striking aspects of the city skyline is the Rogers Centre. The Rogers Centre opened in 1989, as Skydome, and sits on a former railway switching yard which is hedged by Front Street, Yonge Street, the Gardiner Expressway and Bathurst Street. Informally, Rogers Centre is often referred to as Skydome, in part, because of its characteristic and proprietary eleven ton retractable roof. Regardless if some choose to refer to it as Skydome or Rogers Centre it is an integral part of the city of Toronto. Downtown hotels have serviced the immense market generated by SkyDome since its opening, but none better than One King West.
The Skywalk is a half kilometre enclosed walkway that connects the city's largest transportation facility, Union Station, to the impressive CN Tower and Rogers centre. The Rogers Centre and CN Tower are the definitive landmarks of the northern shore of Lake Ontario. As one of the hotels near CN Tower guests will have the opportunity to experience fine dining in the CN Tower with a fantastic vantage point from its 360 Restaurant.
With fifty million visitors since its construction it is fair to say Rogers Centre is the essence of a bustling city life. As one of the hotels near the Rogers Centre only One King West can offer access to the high volume and fast paced city core while granting a reprieve when guests want to relax. King Street West is a five to ten minute walk from the Rogers Centre, and yet such a short distance is enough for a Toronto downtown hotel to recreate a home away from home.
If you are searching for hotels near Rogers Center call 1 – 866 – 470 – KING (5464).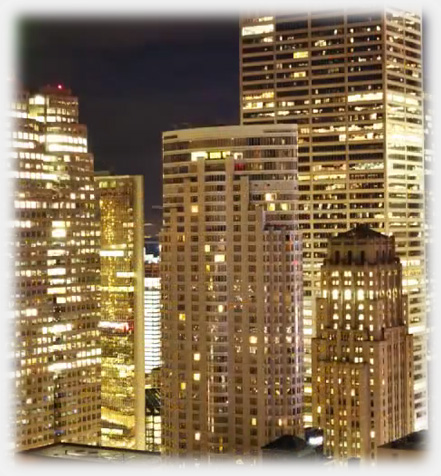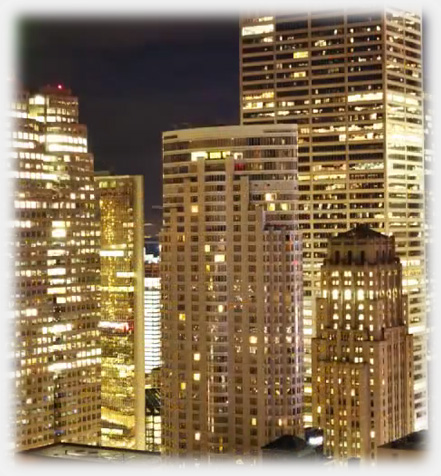 Think One King West when booking a hotel near the Skydome
Sports! In a city like Toronto you are doing yourself a personal disservice if you do not take advantage of the fantastic Rogers Centre, formally known as Skydome. As a premier Toronto hotel, One King West guests have unprecedented access to the highest quality of sports entertainment. The major stadium is reachable from Union Station through the PATH system and shares a close proximity with the Toronto Transit Commission (TTC).
The interconnectivity of public transit ensures that people can move in the city with relative ease. This means that there are large crowds moving constantly, albeit efficiently, throughout the day. As one of the hotels near the Rogers Centre, One King West is committed to ensuring a relaxing experience for guests staying at the hotel. In Toronto, it is rare that such quality entertainment is only a ten minute walk to the stadium. This means that guests can experience the city, but can remain sheltered from the crowd shuffle in the luxurious One King West.
OK Blue Jays! As the first team to attract over four million fans in a single season, the Toronto Blue Jays are iconic. The enjoyment felt when walking together, with hundreds of fans, to the Rogers Centre for a Blue Jays game is unparalleled. It is the absolute definitive sign that summer has begun. Guests should take advantage of the incredible location and go to see the Toronto Blue Jays; it is just minutes away from your favourite Toronto hotel!
If you are searching for a hotel near Skydome call 1 – 866 – 470 – KING (5464).