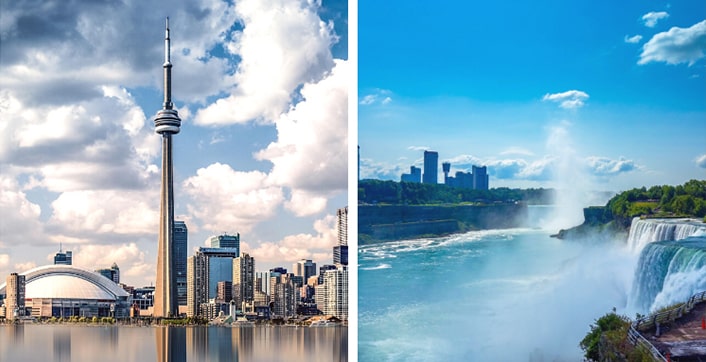 Complete your getaway with an adventure to a top attraction!
Whether you choose to rub shoulders with incredible aquatic life, discover spectacular views of the city at over 1,000 feet high or explore one of Canada's most recognizable landmarks, staying at One King West will ensure you get the most out of your adventure.
Our Experience Packages not only include tickets to top attractions, but also luxurious overnight accommodations, extended check-in and check-out times, complimentary Wi-Fi and Care Kits.
Plus, our ideal location in the heart of the city provides you with the perfect setting to call home during your visit as you'll be welcomed back to warm, welcoming service from our team, as well as a peaceful and comfortable retreat in your home-inspired suite.