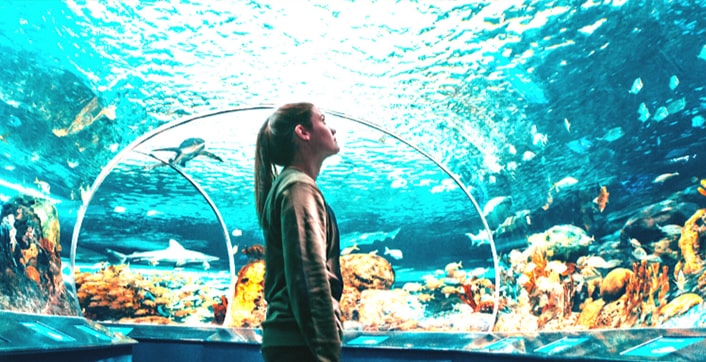 Sea more during your next visit to Toronto.
We're offering a special, one-of-a-kind experience in the city, featuring a hangout session with 20,000 aquatic animals at Ripley's Aquarium. Travel through ten incredibly immersive galleries, as you get up close and personal with thousands of species including sting rays, turtles, jellyfish and more. A highlight that can't be missed is the Dangerous Lagoon, which boasts the longest moving sidewalk in North America and brings you face-to-face with a wide array of species, including Sand Tiger Sharks!
And you can't forget about the Shoreline Gallery which offers the chance to closely observe, interact with and even gently touch four species of stingrays. It's truly an unforgettable experience and a must-do for your next trip to the city.
Only a 20-minute walk away from this top attraction, enjoy a luxurious stay at our downtown Toronto hotel, as well as a fun, fishy experience at Ripley's for your next getaway to the city…
Starting at only $229*, this package includes:
• Accommodation in a luxurious, home-inspired suite (which includes a fridge, dishwasher, microwave oven and cooktop)
• Two Anytime Adult Entrance Tickets to Ripley's Aquarium of Canada
• Complimentary Wi-Fi
• Complimentary Early Check-In of 10AM
• Complimentary Late Check-Out of 7PM
• Care Kits including a face mask, pair of gloves and hand sanitizer
*Package price is based on double occupancy on a per room per night basis, is subject to availability, does not include applicable taxes and expires March 31, 2021.