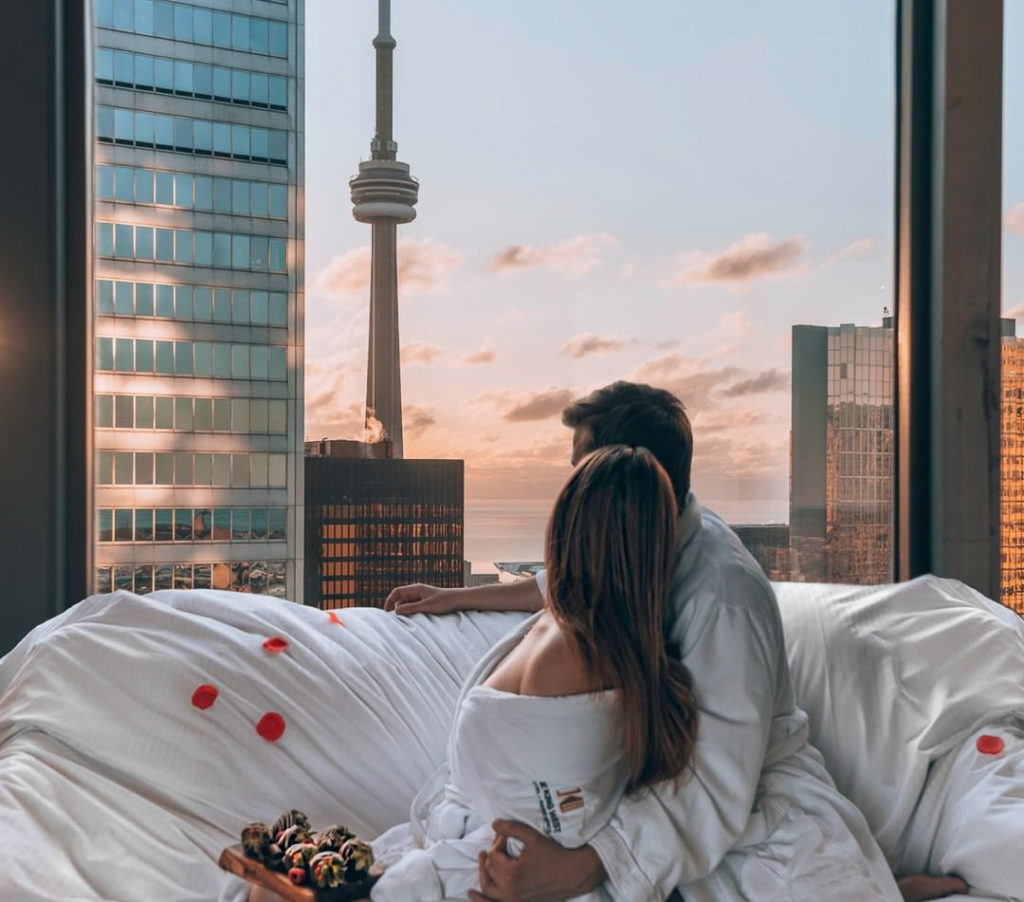 LOVE LOCKED DOWN.
One King West is the perfect setting for a romantic and cozy getaway.
For $399*, enjoy an intimate romantic evening with breathtaking views, La Marca Prosecco, and an exquisite 3-course fine dining experience, all in the comfort of your Tower Premium or One-Bedroom Suite. In the morning start your day off right with a scrumptious breakfast in bed.
Your package includes:
• Accommodation in a luxurious, home-inspired Tower suite
• Pre-set dining setting with stunning views
• Cheese Box at Check-In
• Spectacular 3-course Dinner*
• Continental Breakfast*
• La Marca Prosecco DOC and Champagne Flutes
• Check-In at 3 PM and Check-Out at 11 AM
• Complimentary Wi-Fi
*Freshly prepared meals can be picked up in the lobby. Pre-arranged times can be set-up at check-in. Your dinner can be picked up from 5 PM to 10 PM and your morning breakfast from 7 AM to 10 AM.
Your 3-course Romantic Dinner Includes:
Beet Salad
Chicken Scallopini
Raspberry Mousse Dome
Add On:
Bottle of Red, White or Sparkling Wine – prices can be found here
Your morning breakfast Includes:
Breakfast Pastries – Croissant, Muffin & Danish
Freshly Squeezed Orange Juice
Fruit Cup
Flavoured Yogurt
View the full Romantic Getaway Dinner & Breakfast menu here!
*Package is subject to availability Tower Premium and One-Bedroom Suites, does not include applicable taxes, and cannot be combined with any other offer. Must be booked at least 48 hours prior to arrival.