Click Here to receive our best rate guarantee & free wireless Internet
Exceptional Toronto Event Venues
One King West Hotel & Residence invites you and your guests to enjoy a special occasion to remember at our hotel's premier event spaces in Toronto. A historic property located in the heart of the Entertainment District, One King West Hotel & Residence offers our guests accommodations and amenities of timeless elegance and unique style.
A world-class destination for a wedding celebration, corporate event or retirement party, our family-friendly hotel is also close to some of the city's most popular attractions. Our landmark address being the premier choice for milestone birthdays, such as the Bat Mitzvah or Bar Mitzvah, among venues in Toronto.
Learn More
Hosting Unforgettable Weddings
Say "I do" to less stress and more time to making cherished memories with weddings at One King West Hotel & Residence. We are delighted to offer the happy couple a wide variety of outstanding event venues in Toronto, for the intimate celebration or grand affair. Your on-site wedding planner can assist you with every aspect of preparations, with your vision in mind. Making your special day a memory you will remember for all the right reasons.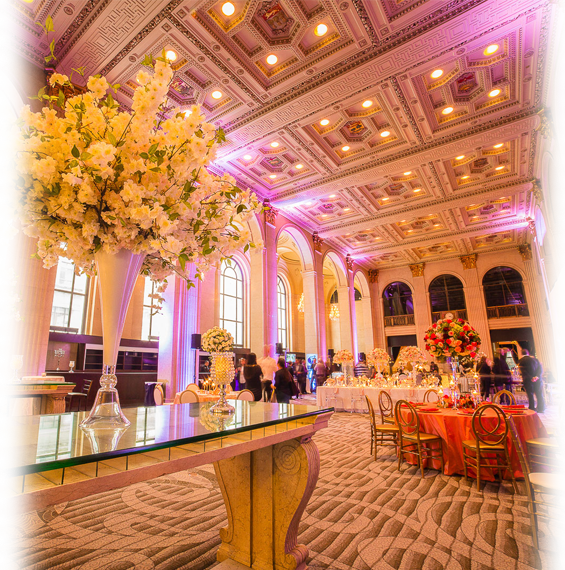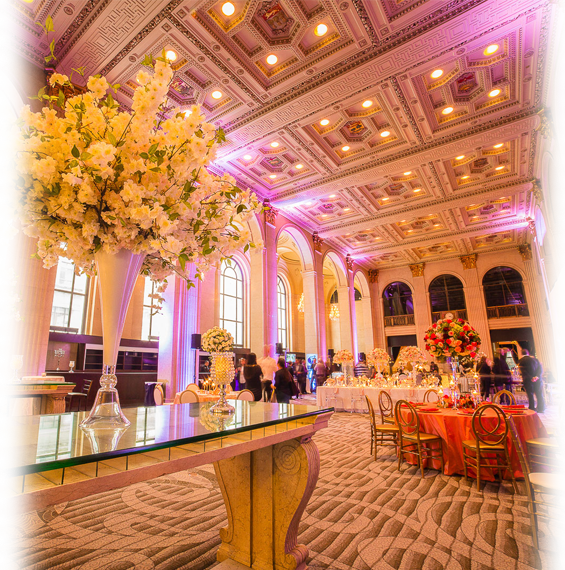 The Finest Event Venues Toronto has to Offer
Our distinctive event spaces include Toronto's finest and most unique wedding venues, such as the beautifully restored Grand Banking Hall and The Vault, a historic-and equally photogenic-location, perfect for smaller gatherings and cocktail pre-parties. Or, choose to host your ceremony at the Austin Gallery which features nearly 2 000 square feet of stylish entertaining space and includes a large balcony overlooking the aisle.
The charming Chairman's Boardroom, complete with oak detailing and a cozy fireplace is ideal for a rehearsal dinner or a warm exchange of vows. The King Gallery, featuring elegant ceiling detail and an understated yet refined appeal, offers a versatile space for a ceremony or reception. Finally, indulge in the luxury of the modern-chic, Fourteen Hundred and Fifteen Hundred hospitality suite venues, two of our newest and most modern spaces among our tower renovations. Here you and your guests can enjoy spectacular views from our featuring floor to ceiling glass walls which may be opened to experience those awe-inspiring vistas of the metropolitan skyline from the outdoor terrace.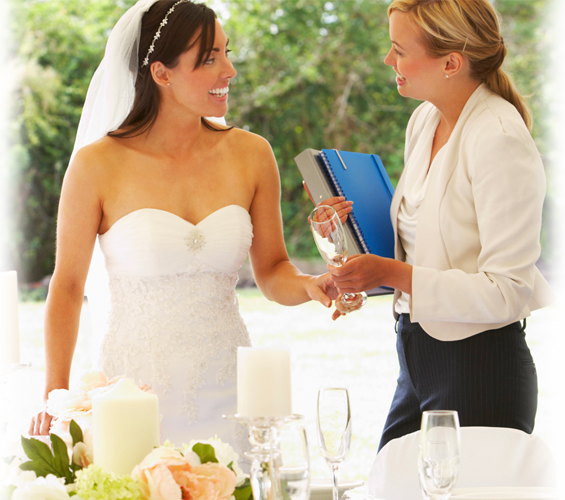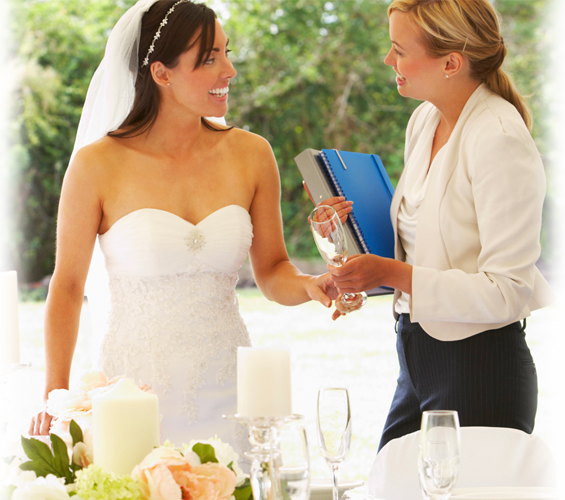 Silver, Gold and Platinum Wedding Selections
One King West Hotel & Residence is pleased to offer celebrating couples our Silver, Gold and Platinum wedding packages which include a selection of hors d'oeuvres, bar service and customized plated dinners created through a consultation with our Executive Chef. A rehearsal space at one of our premium on-site Toronto event venues and an evening at our Featured Bridal Suite with sparkling wine and chocolate-dipped strawberries are complimentary, and valet parking for the guests of honour is included.
Couples planning a winter wedding may wish to take advantage of our seasonal pricing for ceremonies and packages offered at One King West Hotel & Residence event spaces in Toronto centre. A gourmet hot chocolate station for you and your guests to enjoy on your wedding day is our gift to you.
Private Party or Milestone Birthday Venues
Come celebrate with us! One King West Hotel & Residence invites you, your family and friends to enjoy an occasion like no other at one of our over one dozen on-site event venues in Toronto's downtown core. We are honoured to host a variety of special events, from milestone birthdays such as the Bar Mitzvah and Bat Mitzvah party, to engagements, holiday get-togethers and more. Why not celebrate your retirement party at our Grand Banking Hall, The Vault, or one of our newest hospitality spaces on the fourteenth and fifteenth floor which offer breathtaking views of the city below? We invite you to inquire about our many distinguished gala spaces within our historic building or contemporary tower addition.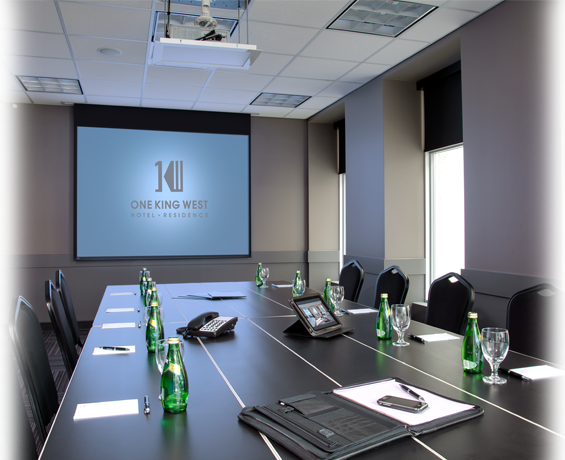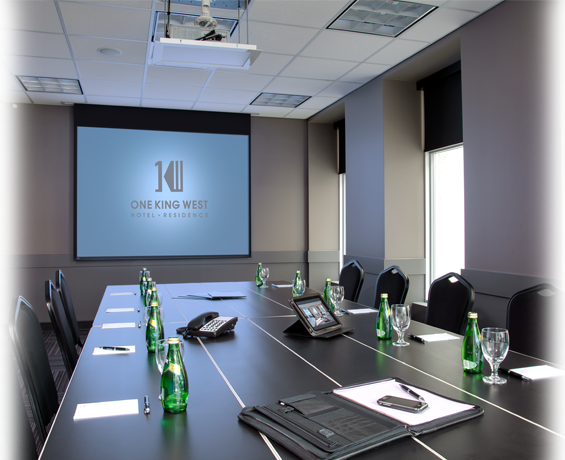 Corporate Event Venues in Toronto
Event venues at Toronto's One King West Hotel & Residence are ideally located for your next corporate retreat, AGM or product launch, offering exceptional hospitality suites and catering as well as superior accommodations for visiting business partners.
Some of our most popular options for large gatherings are our heritage Grand Banking Hall, and the Fourteen Hundred and Fifteen Hundred, two adjoining modern meeting spaces, tastefully decorated and inclusive of a dining and entertaining suite, which may be selected as a complete package. Alongside our many classic and contemporary gallery, boardroom and meeting space alternatives, we also provide the one-of-a-kind opportunity of hosting your smaller corporate event or pre-reception cocktails at The Vault, an authentic, century-old reminder of our illustrious building's past as home to the Dominion Bank.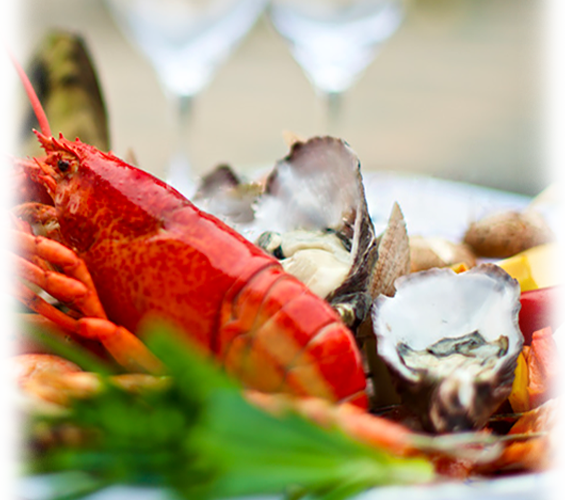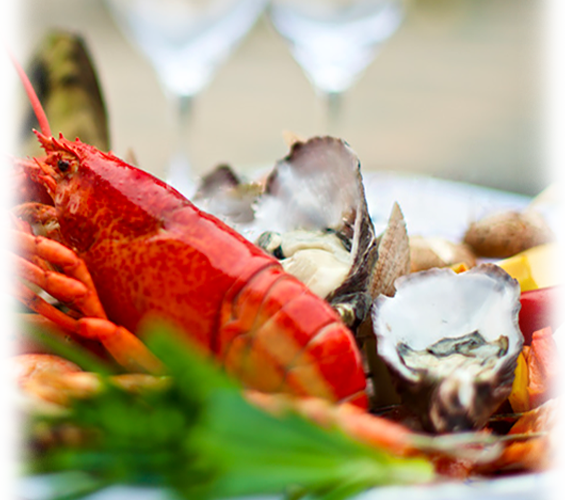 Chef Catering & Theme Dining Packages
One King West Hotel & Residence offers an inspired international selection of plated and buffet catering choices for breakfast, lunch, and dinner as well as themed cocktail reception options. Our menus include vegan and vegetarian fare as well as gluten-free menu items, and we do our best to accommodate guest dietary restrictions, requirements and preferences.
Guest are welcome to utilize our professional event planners, who are happy to recommend specialty caterers that we know and trust to assist in your unforgettable wedding, Bar Mitzvah or Bat Mitzvah party, or other milestone event. Simply give our Conference Services team a call at 416-548-8200 and let us know what we can do for you to enhance your dining experience with us. As always, if you have any questions or concerns, please do not hesitate to ask.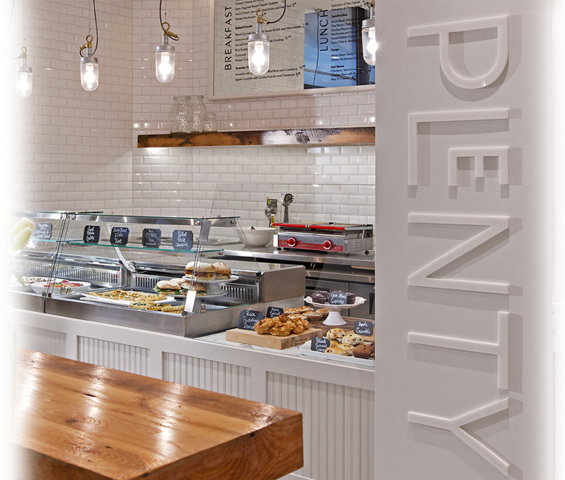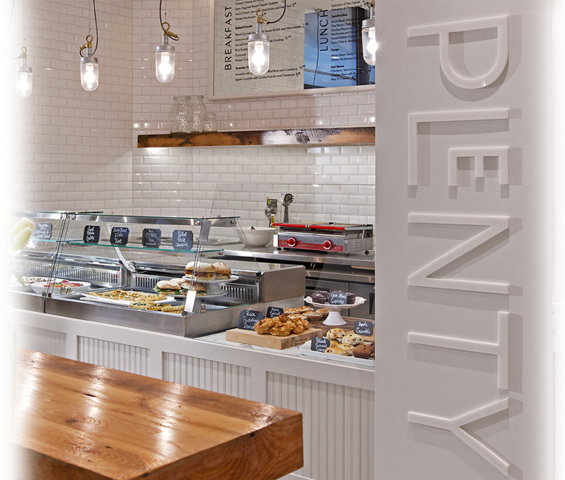 Fine Dining On-Site
In addition to our chef catering options provided at our hotel event venues in Toronto, we also offer casual fine dining on-site at Café Plenty and Teller's Bar and Lounge.
At Café Plenty, an independent and European-inspired bistro that includes options for catering and take-away, we offer hot breakfasts, seasonal salads and sandwiches and freshly ground coffees 6 days a week.
The perfect setting to unwind before the big day, or to recap the highlights of last night's events. Teller's Bar and Lounge is open Monday through Sunday for breakfast, lunch, dinner and late night for an inspired selection of restaurant fare with vegetarian, gluten-free and dairy-free options available. Those in the know will take note of original teller wickets from the former Dominion Bank built in to the design of a few of our table tops.
For the best of both worlds-a taste of international cuisine in the comfort and privacy of your thoughtfully appointed suite-we invite you to discover our in-room dining service, featuring a wide variety of menu items daily from 5:30pm to 6:00am.
Contact One King West
Hotel & Residence
At One King West Hotel & Residence, we sincerely look forward to welcoming you and yours at your upcoming special event. We invite you to call us toll-free at 416-548-8200 to learn more about our superior event venues in Toronto and to reserve your stay with us. Book direct for complimentary in-room wireless Internet and our best rate guarantee.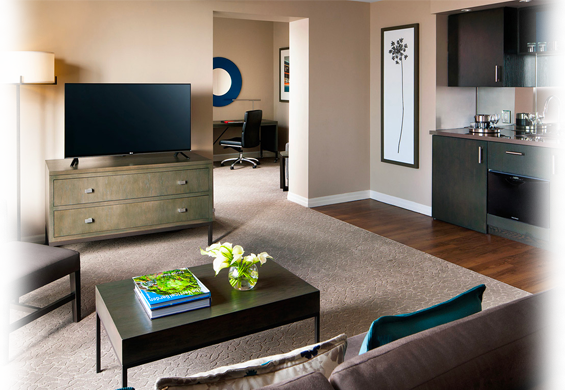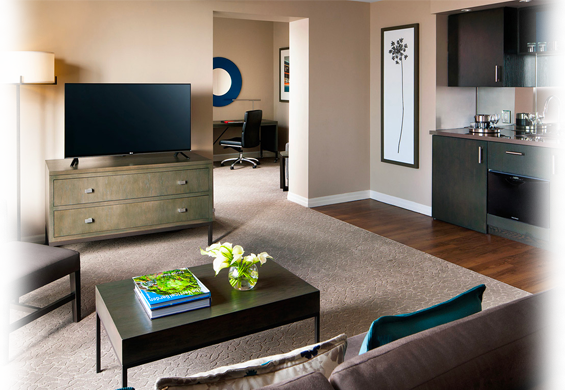 Historic & Tower Suites
One King West Hotel & Residence invites you to experience a fresh take on tradition. Housed in the original home of the Dominion Bank, and recently expanded to feature "The Sliver", a stunning, 51-storey addition to the Toronto skyline, ours is a hotel that is at once thoroughly modern and steeped in history.
Rarely will you find hotels or event venues in Toronto with a combination of contemporary and classical design such as this; featuring restored and refreshed historic suites as well as new additions for a total of 500 suites and our magnificent two-storey penthouse, One King West Hotel & Residence has something for everyone in its innovative design.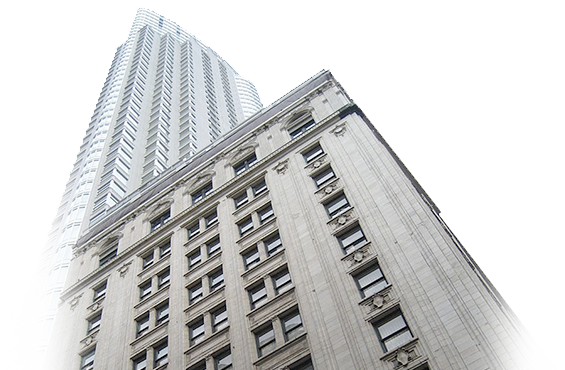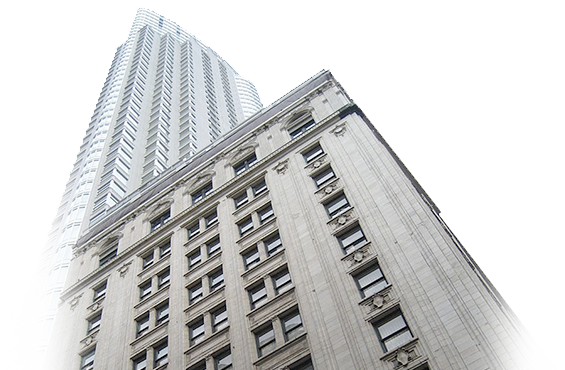 Family-Friendly Luxury in the City
One King West Hotel & Residence welcomes you and your esteemed guests of all ages, and celebrates your special moments. Ask us about the custom party planning that makes us one of the foremost wedding, retirement and Bat Mitzvah and Bar Mitzvah venues in Toronto.
We are proud to offer our guests the option of a complimentary crib, washer and dryer, and an adult rollaway cot at a nominal fee (extra occupancy fee may apply), based on availability.
A Better Night's Sleep Awaits
On the eve of your special event, or after an evening of great food and friendship has been danced away, it's wonderful to know that comfort, convenience and luxury awaits. We are committed to providing all our valued residents and guests with the serenity they need for a restorative night's sleep. We are a 100% non-smoking hotel and have developed a Tranquility Policy to ensure that guest room floors are quiet after 10pm.
Book Your Good Night's Sleep Today

Valet, Parking & Private Limousine Service
It is our pleasure to offer valet, discounted self-parking at a private lot, and our exclusive private limousine service between Pearson International and our downtown address.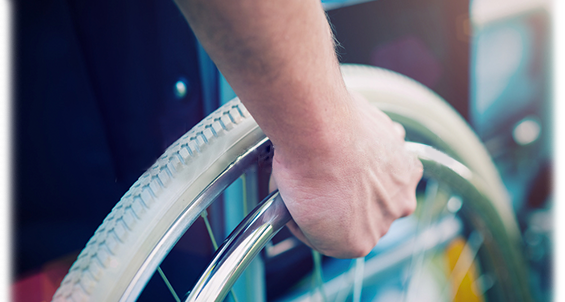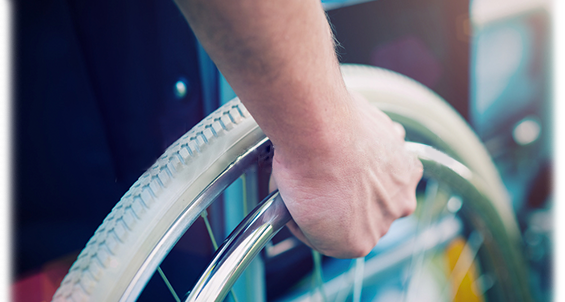 Accessible Toronto Event Venues
At One King West Hotel & Residence, we take our commitment to accessible customer service seriously. We are dedicated to providing all our valued guests, including people with disabilities, with an accessible and welcoming environment. We invite accompanying support persons to stay with us at no charge, and it is our policy that service animals be allowed in all hotel public areas including our special event spaces in Toronto.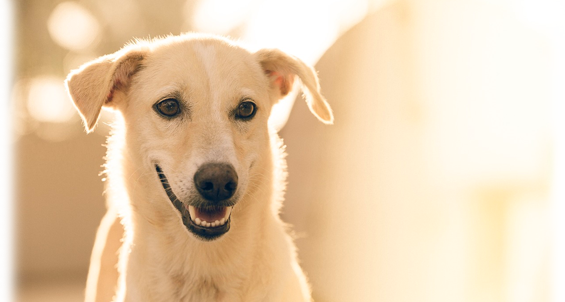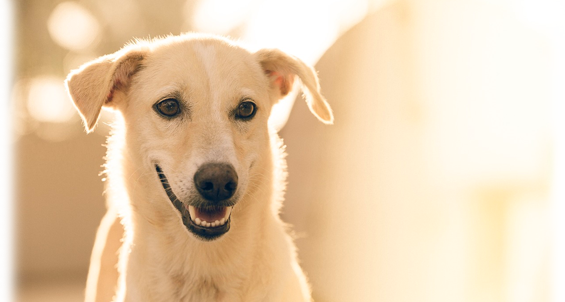 A Pet Friendly Hotel in Toronto
Event venues in Toronto that welcome pets can be few and far between. When you simply can't leave your companion behind, you will be happy to know that at One King West Hotel & Residence, we are happy to provide our valued guests with the option of a pet-friendly suite, subject to advance notice and certain conditions with the well-being of your pet in mind.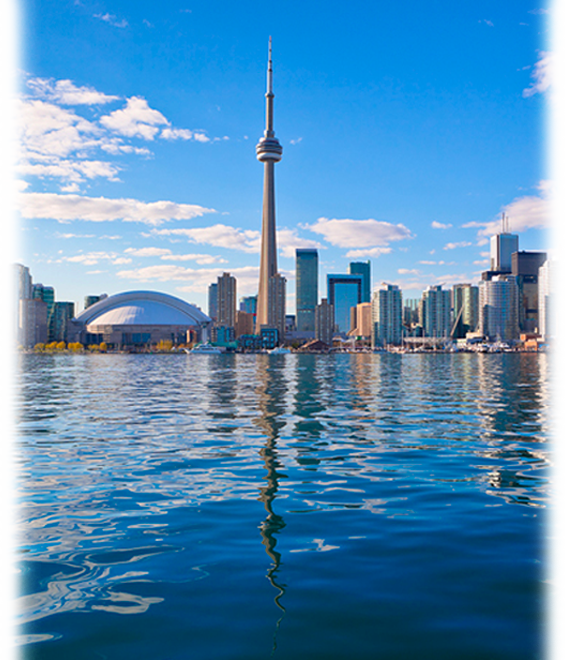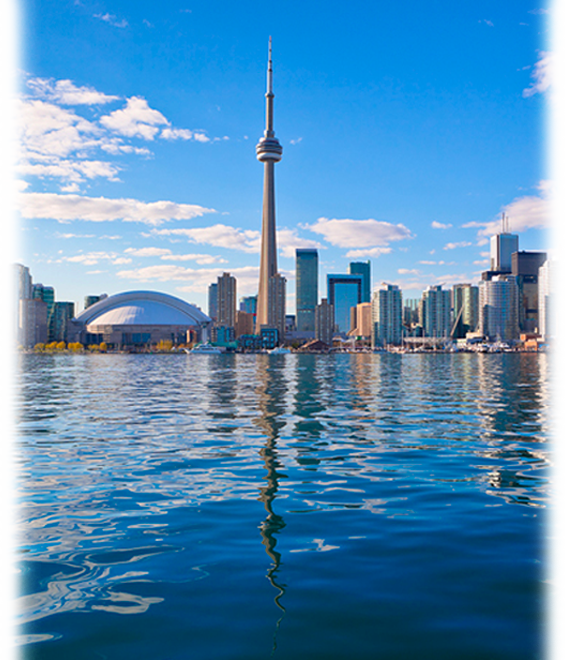 Discover Toronto,
All Year Long
There is always something to celebrate in Ontario's capital city. One King West Hotel & Residence invites to you to discover the very best of Toronto from the moment you arrive at our landmark address. Your superior suite is just steps to transit and walking distance to many of the city's most famous sights, including the CN Tower, the Hockey Hall of Fame, Ripley's Aquarium of Canada, and two premier concert and special event venues in Toronto, the Sony Centre for the Performing Arts and the Air Canada Centre.
In the warmer months, why not explore the nearby Harbourfront, St. Lawrence Market, The Beaches by way of streetcar, or the historic Distillery District? Celebrate the arrival of snow by lacing up your skates (rentals available for the spontaneous) at the famous outdoor rink at Nathan Phillips Square. Brighten up any rainy day at one of the city's classical or contemporary art galleries, home to some of the most unique and beautiful pieces you will find anywhere in the world. Or, simply take the time to explore the local area to find one of its many hidden boutique shopping, restaurant and entertainment gems for an experience that's all your own.
Truly a four-season favourite for the whole family, Toronto is a city of festivals and a world-class destination for the arts, culture, dining and retail. At One King West Hotel & Residence, all of this and more awaits at your doorstep.
Book Now And Be Near All The Local Attractions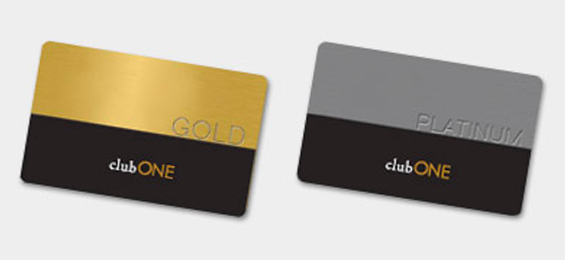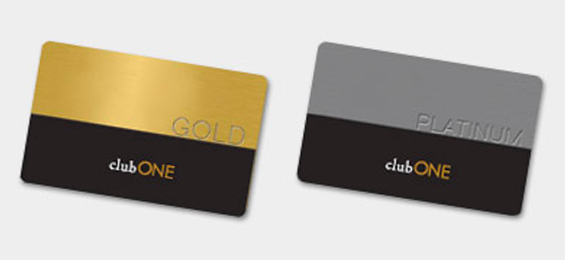 Promotional Rates & Rewards
At One King West Hotel & Residence, we understand that you have options when it comes to event venues in Toronto. That is why we endeavour daily to provide our guests with the superior amenities, accommodations and service that make us your number one choice, again and again.
Guests of our event spaces in Toronto visiting overnight automatically qualify for free membership to our clubONE program, where the benefits of frequent reservations at the One King West Hotel & Residence include extended stay privileges, exclusive extras and special rates at our on-site dining rooms. Platinum members who have reached a minimum of 30 visits enjoy all the perks of a Gold membership as well as an automatic room upgrade, in-suite kitchen, complimentary breakfast buffet at our Teller's Bar and Lounge, and a free weekend stay with us once a year. We value your business and strive always to exceed your expectations, making the special occasion spaces at One King West Hotel & Residence your preferred event venues in Toronto.