A LUXURIOUS TORONTO HOTEL
Experience One King West Hotel & Residence, one of Toronto's most acclaimed boutique hotels, highly regarded for its ambience, luxury amenities and award-winning customer service.

Ideally located in the heart of downtown Toronto at the corner of King and Yonge streets, One King West places you within minutes to downtown financial, entertainment, and shopping districts. Whether in town for a weekend or an extended stay, settle into one of our sophisticated and well-appointed suites located in either our HISTORIC Dominion Bank Building or Toronto's famous "Sliver" condo TOWER.

With a wide variety of suites to accommodate every need, in addition to some of Toronto's most beautiful event venues and functional meeting spaces, One King West Hotel & Residence is truly your Hotel to Call Home.
STYLISH & CONTEMPORARY
ACCOMMODATIONS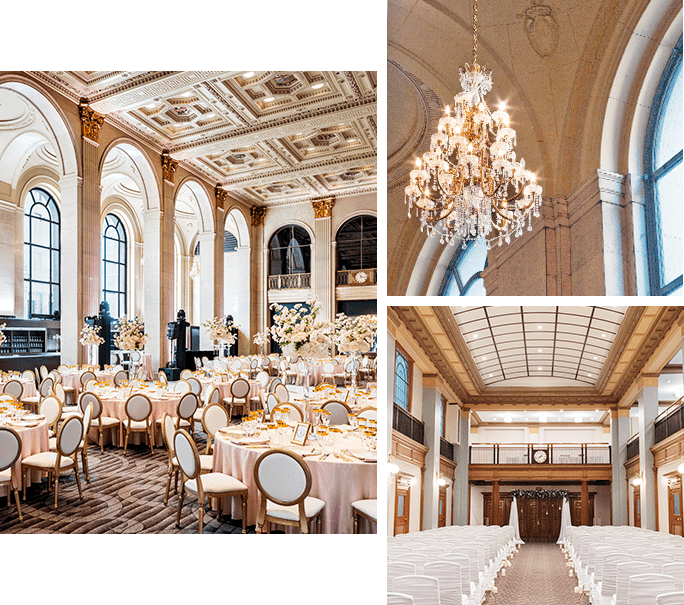 PREMIER TORONTO
WEDDING VENUES
The historic core of One King West Hotel & Residence is the Dominion Bank Building. Built in 1914, the beaux-arts style with renaissance revival detailing, creates one of Toronto's most romantic and stunning wedding venues, that is sure to make your wedding dreams come true.
EXPLORE NOW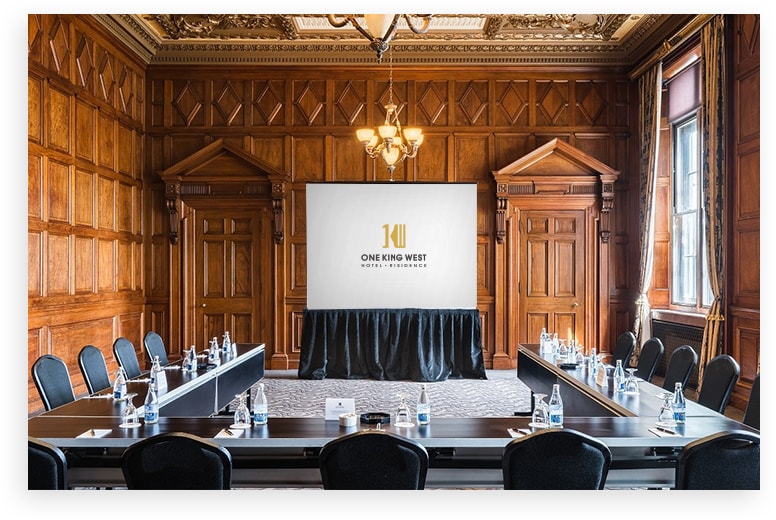 PREMIER TORONTO
MEETING VENUES
Centrally located in Toronto's financial district, One King West Hotel & Residence is not only situated in one of the most desired locations in the city, but it also offers the convenience and preferred setting for corporate meetings, receptions, sales events, conferences, training seminars, and Annual General Meetings.
EXPLORE NOW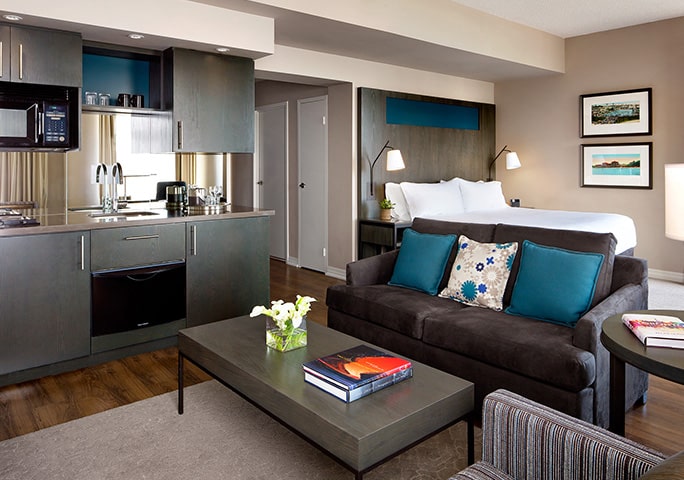 Downtown Toronto
Staycations
Consistently recognized as one of the best and safest cities in the world, make One King West the home base for your Toronto Staycation, and place yourself within walking distance to many of the amazing attractions, restaurants, shops, and historical landmarks that our world class city has to offer.
EXPLORE NOW
WHAT'S HAPPENING
INSTAGRAM GALLERY
ONE KING WEST HOTEL & RESIDENCE
LOCATED IN THE HEART OF TORONTO
1 King Street West, Toronto,
ON, M5H 1A1

is accessible

from inside the hotel

What is the PATH?

Toronto's PATH system is the world's largest underground shopping complex.

Approx. 28 km (17 miles)

from Toronto Pearson International Airport

Approx. 3 km (1.8 miles)
from Billy Bishop Toronto City Airport