upmarket bistro fare
Teller's Bar & Lounge
Step through the door and back in time as you enter our vibrant restaurant and bar which brings over 100 years of history to life… Nestled within our Ontario Heritage hotel in the heart of downtown Toronto, Teller's Bar and Lounge is your home for after-work fun, warm hospitality and creative, gourmet bites available for both dine-in or take-out services.
The Teller's Bar not only incorporates historical pieces, such as the original Dominion Bank's teller wickets into the design, but also ensures a comfortable and safe dining experience with enhanced cleanliness and safety measures in place.
Join us at Teller's Bar & Lounge for gourmet cuisine, exquisite cocktails, and exceptional service.
* As the COVID-19 situation rapidly evolves, rest assured that our hotel management team continues to follow the advice and guidance of leading health agencies and governments, taking the necessary steps to maintain a safe environment for our staff, residents, hotel and dining guests. As always, we remain available to answer any questions you may have.
(416) 548-8100
www.tellers.bar
HOURS
Daily from 4:00pm to Close
PROMOTIONS
Teller's Bar & Lounge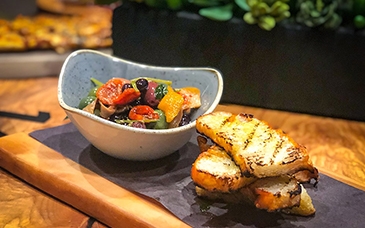 Takeout Menu
The Teller's Bar Takeout menu is available daily from 4 PM to 10 PM. Order one of your favourite dishes by calling 416-548-8130 today! Visit our 'Teller's Bar and Lounge Menus' blog post for more details.
BOOK A RESERVATION
½ Bottles of Wine
Every day from 4 PM to 10 PM, enjoy half-price bottles of wine (selected varieties). We also are offering an additional promotion on a new selection of white and red wines. Call 416-548-8130 to place your order and visit our 'Teller's Bar and Lounge Menus' blog post for more details!
BOOK A RESERVATION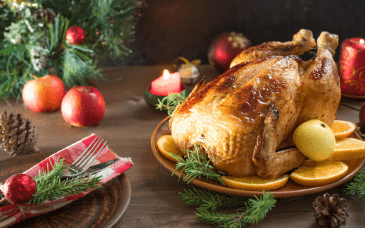 Christmas Meals To-Go
Teller's Bar will be offering several Christmas takeout options including family meals (which serve either 6-8 and 4-6 people) and a 3-course a la carte menu. All orders must be placed by December 20. Pick-up will be in the hotel lobby on December 24 and 25 from 12 PM to 9 PM. To place an order call 416-548-8130. Visit our 'Christmas Meals To-Go' blog post for more details!
BOOK A RESERVATION
Great cuisine in your suite
in-room Dining
Spoil yourselves by relaxing and enjoying an intimate dining experience in the comfort and privacy of your suite overlooking the cityscape. Available daily from 4:00pm to 10:00pm, our extensive selection of full meal menus or a light snack is certain to satisfy any craving.
Available for takeout/pick up only.
HOURS
Daily from 4:00pm - 10:00pm
TAKEOUT MENU
make your stay even more special
Amenities Menu
One King West Hotel & Residence hotel guests can pre-order from our Amenity Menu. Our extensive selection of delicious offerings is guaranteed to make your stay with us even more memorable.
One king west hotel & residence
Catering
From elaborate to simple; from full healthy meal service to quick nutrition breaks; our Catering Team can meet your group's food and beverage needs.