Weddings
At One King West Hotel & Residence, we understand that the Wedding Day is one of the most important and memorable days for every Bride and Groom. Our dedicated team of wedding specialists will work tirelessly to ensure that every subtle detail is delivered upon and help you make your dream wedding come true. With tailored packages, beautiful venues, elegant décor, exquisite cuisine, and our passionate commitment to service, a wedding at One King West is a magical and stress-free experience newlyweds' will savour and remember forever.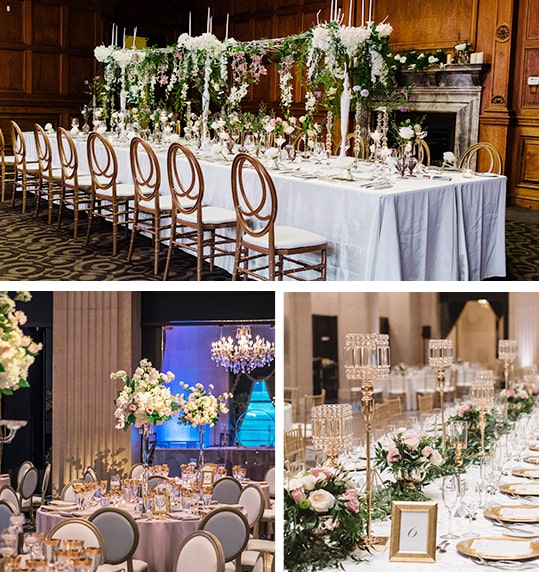 Making Magical Memories
Wedding Venues
Weddings reflect each couple's personal style and taste. Our wedding specialists take pride in helping every couple create the wedding day they have been dreaming of. Whether you are looking to draw on your family's cultural traditions or create your own modern wedding event, our wedding specialists and culinary team will ensure every nuance delivers upon your vision.
EXPLORE NOW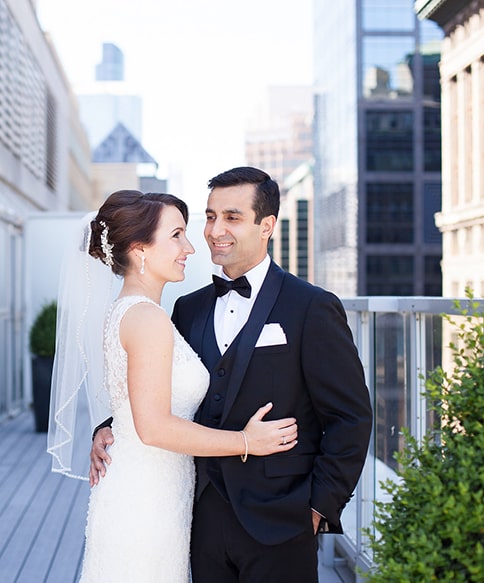 Taking Care Of All The Details
Wedding Packages
One King West Hotel & Residence offers a variety of Wedding Packages designed to incorporate every aspect of this special occasion. From exquisite cuisine to impeccable service, we offer a selection of customizable wedding packages that will exceed the expectations of you and your guests.
EXPLORE NOW
from beginning to end
Complete wedding services
OKW was amazing
"As soon as we walked into OKW, we completely fell in love with it. Aileen was our wedding specialist, and she was amazing from the start! Communication was easy, service was professional, venue was gorgeous. Even 3 weeks after the wedding, our guests are still telling us what a great time they had! We highly recommend OKW, they will give you the wedding you dreamed of! – Jen Lee
Wonderful experience for our small wedding
"Angela was so great with helping to plan this event for us. We had a small wedding, but it was perfect in Suite Fifteen Hundred. The venues to have photographs taken were stunning. I highly recommend this hotel for a wedding!" – Maria P
October Wedding
"One King West was a dream wedding venue. Vanessa was able to turn it into a reality! From menu selection to vendor selection everything was smooth and easy. I would highly recommend OKW as a memorable wedding venue" - Amanda Mele
Ready To Get Started?
Contact us