Click Here to receive our best rate guarantee & free wireless Internet
Suites
Our newly renovated suites in both the HISTORIC Dominion Bank Building and the "Sliver" condo TOWER offer modern comforts designed to gratify every sensibility.
Historic Hotel Suites
First built in 1914, today the Dominion Bank Building is an Ontario Heritage designated site and home to One King West Hotel & Residence. Make no mistake, however, the HISTORIC suites within are anything but dated. Each suite features sophisticated amenities and finishings defined by One King West's modern home-inspired style.
Hotel Tower Suites
Nicknamed "The Sliver", due to its world-famous slender design, the 51-storey TOWER is one of the tallest residential buildings in Canada. It is also home to One King West suites that feature some of Toronto's most extraordinary city and lake views. Of particular note are the TOWER's feature suites, which offer you a truly unique vantage point high above the city streets.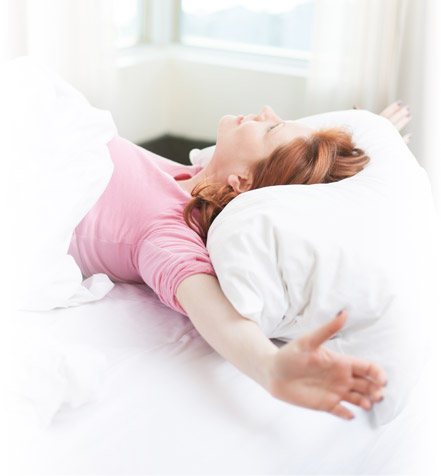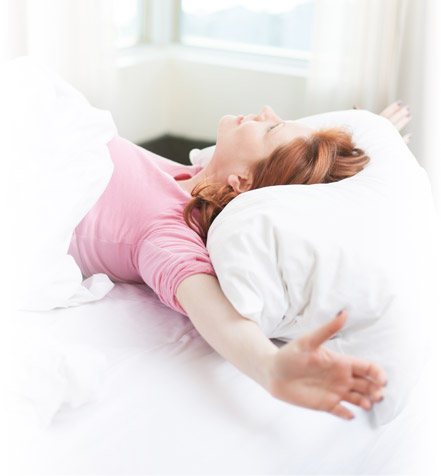 Stay Awhile
All of our suites are designed with extended stays in mind, making One King West Hotel & Residence a hotel to call home. Your spacious extended stay suite will offer a variety of convenient features, including a stylish in-suite kitchen with laundry (upon request), tall ceilings, chic bathroom and designer décor throughout.
LEARN MORE ABOUT OUR EXTENDED STAY PROGRAM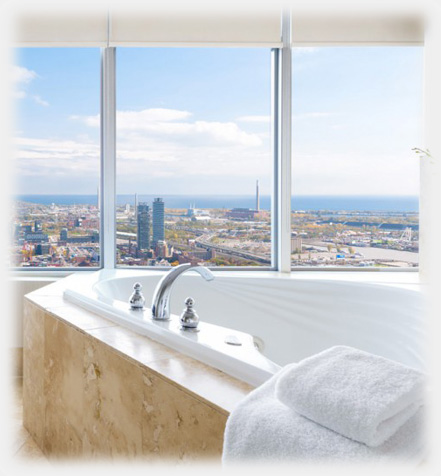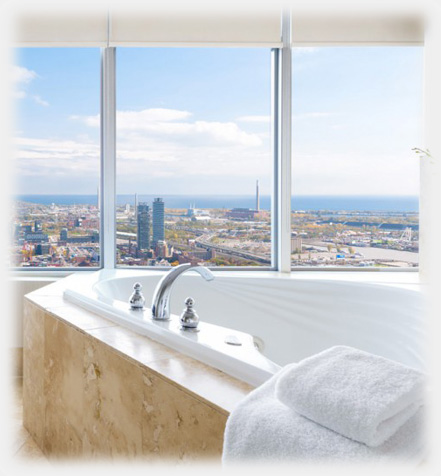 One King West Hotel and Residence
With the transformation successfully completed in 2006, One King West designed both the Historic Suites and the Tower Suites; nicknamed "The Sliver". However, despite the building's history originating in 1914, it tastefully illustrates timeless architecture and designs, combining a modern and refined atmosphere with the rich traditional feel that is often times associated with heritage buildings.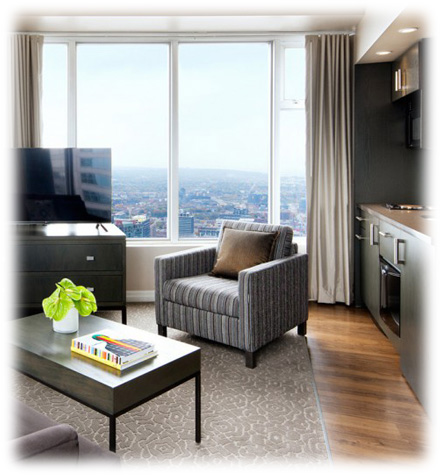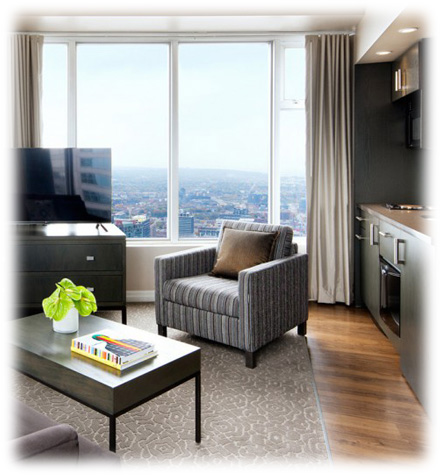 We are delighted to feature some of the most extraordinary views in Toronto. Hotel atmosphere and ambience is of the utmost importance when choosing a place of comfort, whether it be leisure endeavors or business occasions, and here at One King West, we offer an abundance in both.
Our Toronto hotel does not lack options. Guests may choose from six different suite styles, designed to accommodate all visiting needs and wishes, including the extended stay request available from a month to a year. Every room offers well-appointed, modern home-inspired finishing matching the taste of luxury popular in Toronto. Hotel rooms ranging from Historic Studio Suites to Tower One suites – equipped with the latest in technology and comforts – including air conditioning, complimentary Wi-Fi, flat screen TV's, and kitchenettes. Each style of suite is built to deliver a variety of floor plans to reach your needs including standard, balcony and interior view.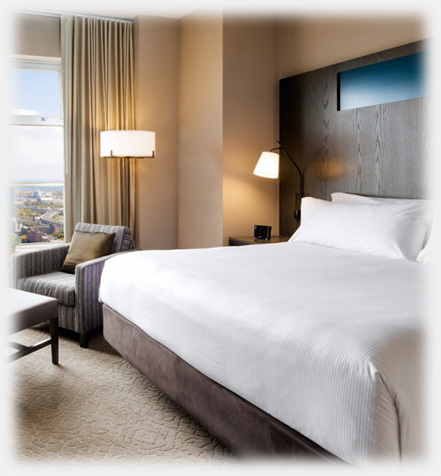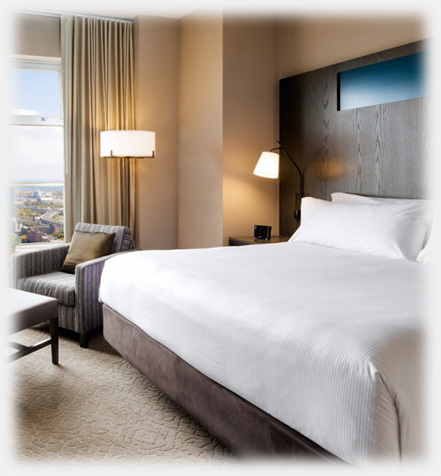 One King West is one of the only hotels Toronto has that provides the opportunity for interested guests to enroll for the Residence Rental Program. The Residence Rental Program allows the option to become the owner of your own suite giving you the flexibility of coming and going as you please, for as long as you'd like! The program incorporates many features allowing the owner to reap all the benefits, regardless if the suite at One King West is unoccupied for extended periods of time.
Each suite reservation comes with full access to our rooftop fitness centre; overlooking Toronto's impressive skyline. It is our mission to indulge you with the comfort, luxury and culture of One King West Hotel and Residence, while maintaining our reputation as one of the hotels Toronto is thoroughly proud to call their own.