PARKING AT ONE KING WEST
One King West Hotel offers Guests on-site Valet Parking or off-site Self-Serve Parking
On-site Valet Parking
Valet Parking is located at the Melinda Street Entrance to the Hotel.
Valet Parking rates are:
Overnight Rate: $55 + HST (In/out privileges.)
3-Hour Rate: $40 + HST (Available 8:00am – 4:00pm. No in/out privileges.)
$10 each additional hour
Please note that we are unable to accommodate oversized vehicles, and parking spots are limited. Vehicles must be under 6' 2" high, and/or 16' long, and/or 8′ 2″ wide. For additional information, please contact our reservations department at 1-866-470-5464.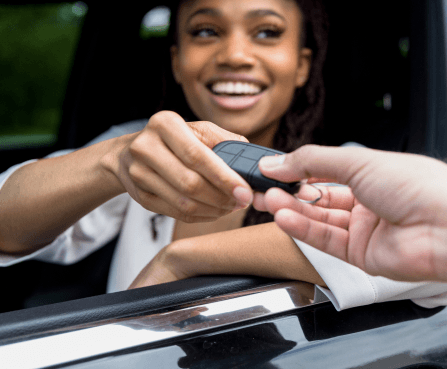 Offsite Self-Parking
Off-site Self-Parking is located at 18 Wellington Street West, which is approximately 200 meters by car from One King West. One King West Guests receive a 10% discount on the parking rates when parking is booked in advance through the Indigo Parking Portal. Please note that to receive the 10% discount, parking must be booked one hour prior to entering the parking facility. No in/out privileges.
18 Wellington Street West is located approximately 50 meters west of Yonge Street on the north side of Wellington Street West. Wellington Street is a one way street running east to west.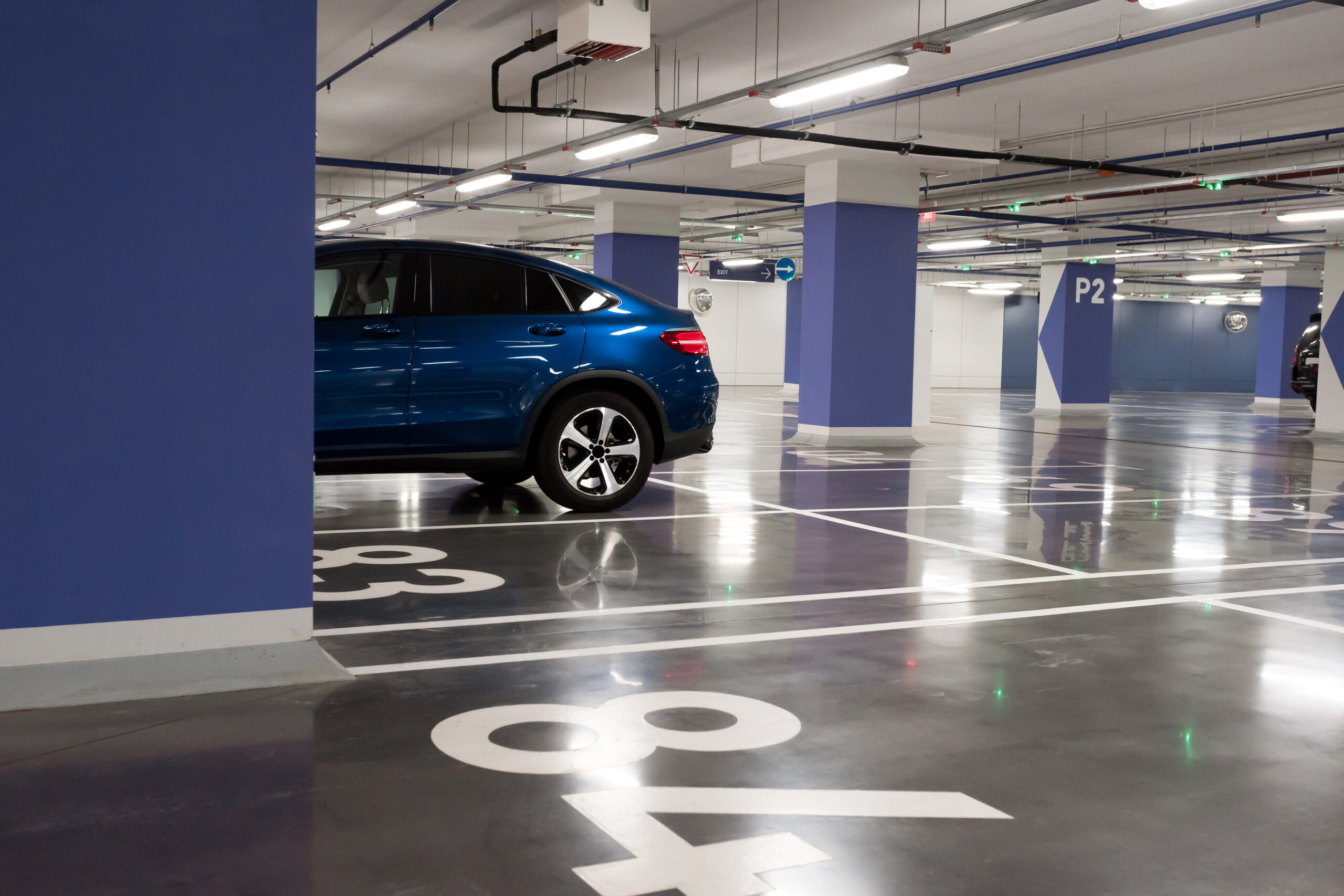 Benefits of Booking Ahead
Preferred Pricing: Book in advance through the Indigo Parking Portal and receive a 10% discount (exclusive to One King West Guests) off the parking facility rates at 18 Wellington Street West
Save Time: Save time and eliminate the stress of finding parking on the day of arrival
RESERVE YOUR PARKING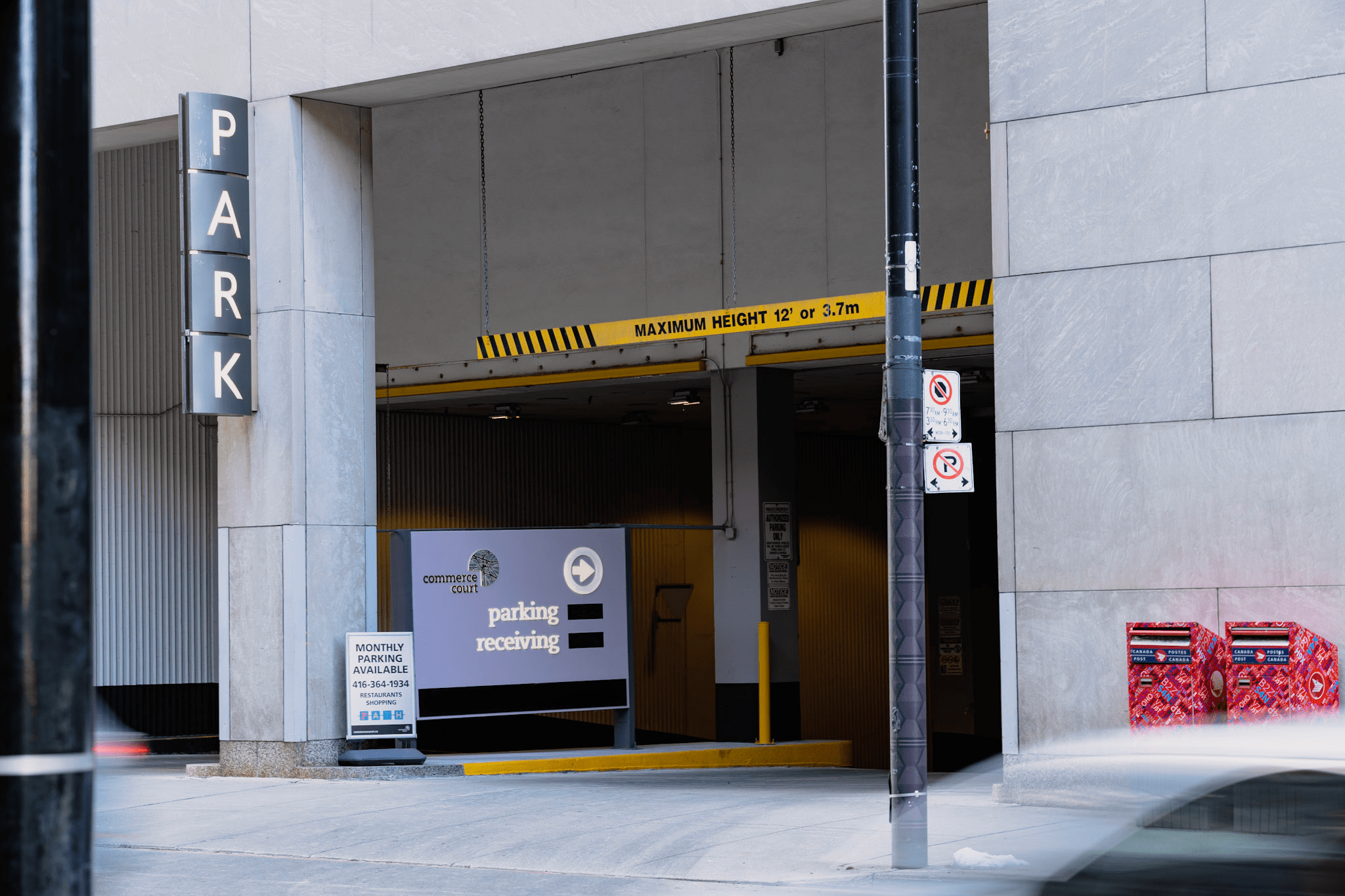 Parking Facility Location & Amenities
The Off-site Self Parking facility is a 3-level underground parking facility with 24/7 security. Access to One King west from the parking facility is available underground through the Toronto Underground Path System or above ground. Both are approximately 5 minutes on foot
Amenities include:
Windshield Washing Locations
Vacuum and Tire Air Pump Stations
EV Charging Points
Onsite Car Wash Service**
HOTEL AND SELF-PARK MAPS + DIRECTIONS
Frequently Asked Questions
One King West Valet Service FAQs
Commerce Court Offsite Self-Park FAQs