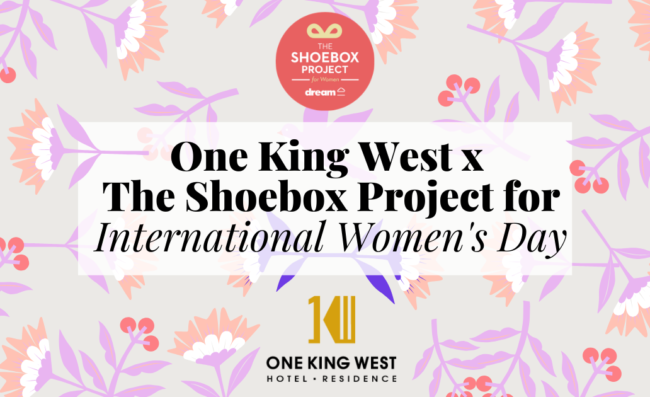 Just in time for International Women's Day, One King West is getting involved with The Shoebox Project, a charity that supports local women in shelters. The Shoebox Project collects and distributes gifts in the form of Shoeboxes to women who are homeless or at-risk of homelessness in communities across Canada. Each thoughtfully created and decorated Shoebox is filled with items valued at $50 (total) that can help enhance self-esteem and reduce feelings of isolation for women in crisis.
To help support this wonderful charity, we will be running a Shoebox Gift Drive to collect items in order to build and donate Shoeboxes. We are calling on our local community to help build these Shoeboxes with unused and unopened items from the below list that you may have sitting around your house, or can find at the store. These items can be dropped off at the Front Desk, as well as your extra shoeboxes until Friday, March 6th.
And on March 6th afternoon from about 1pm to 3pm, you are invited to our Shoebox Making Party…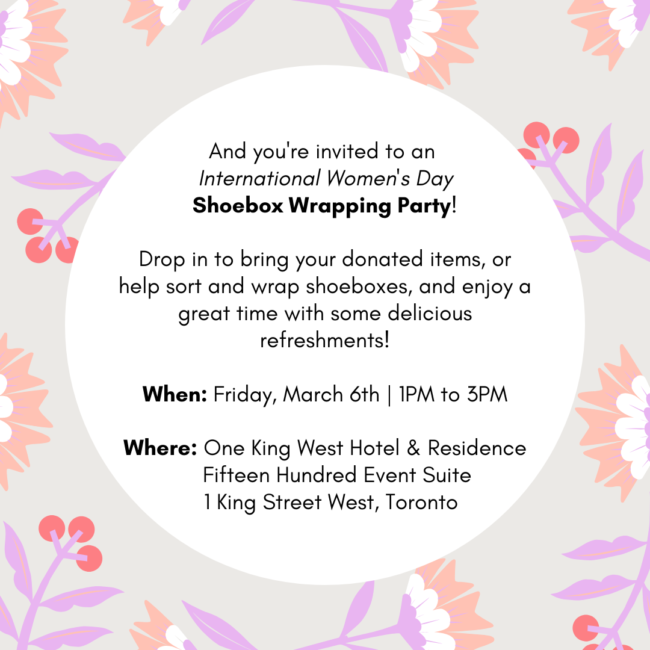 How will these Shoeboxes help women in need you may ask? Well, for women who have been displaced from their homes and estranged from their families, women feel disconnected from society, forgotten and alone. Reducing the feelings of isolation and loneliness faced by women living in shelters is one of the most important outcomes of The Shoebox Project. A Shoebox gift is a powerful reminder for a woman that she has not been forgotten and that she remains a valued and respected member of her community.
To help you out, here is a list of items that can be donated, and those that should not be: