Click Here to receive our best rate guarantee & free wireless Internet
A Guide to the Toronto Christmas Market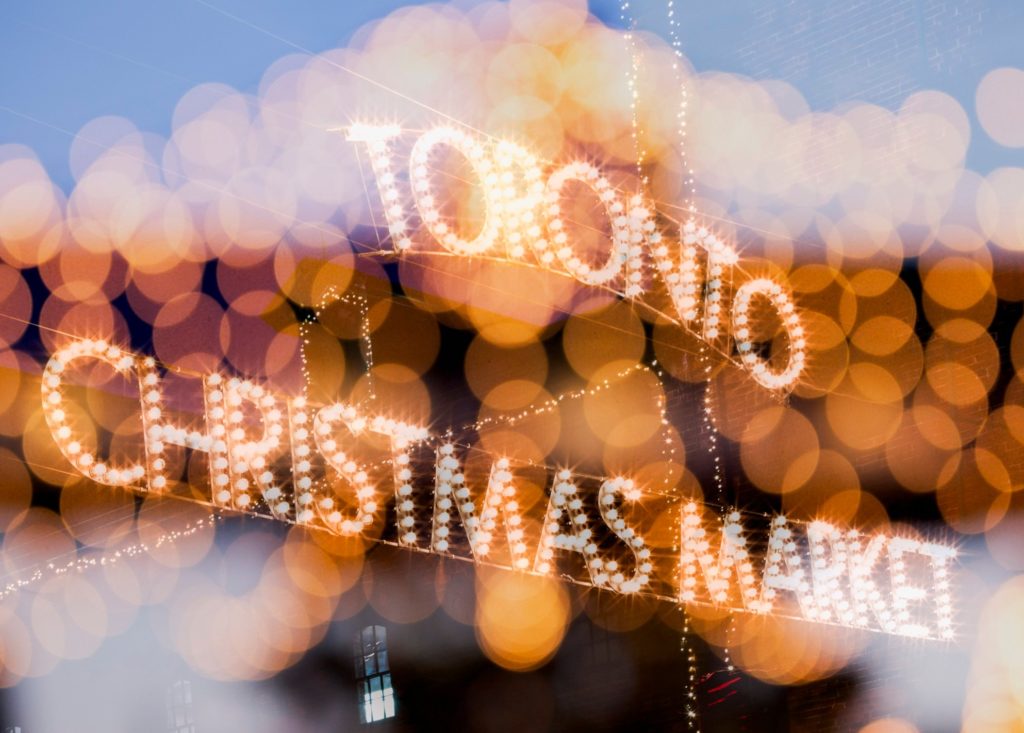 WHEN:
The Toronto Christmas Market starts on November 14 and runs until December 22.
HOURS:
The market is CLOSED Mondays
12 pm to 9 pm on Tuesday to Thursdays
12 pm to 10 pm on Fridays
10 am to 10 pm on Saturdays
10 am to 9 pm on Sundays
COST:
Admission for the Toronto Christmas Market is free of charge on weekdays until Friday at 6 pm. General Admission tickets purchased in advance cost $8.00 and require you to choose your entry based on a specific time slot. A limited amount of tickets are available for the same-day purchase and cost $12.00. Please be aware that on-site ticket purchases must be made by credit or debit card. You can also buy the Premium Experience Pass which costs $30.00 as this allows you to bypass the exterior entry line. Tickets can be purchased online here or in the Ticket Tent Sale which is just north of the grounds on Trinity Street but better to get them ahead of time online to save yourself the headache of lining up.
BEST TIME TO GO:
Hands down, Tuesdays to Thursdays are way less busy than Fridays and the weekends, not to mention have free entrance! If the weekends work best for you we would suggest visiting before 5 pm as that is traditionally the busiest time for the market. We suggest arriving an hour before sunset as this is the time to capture photos of the festive decor.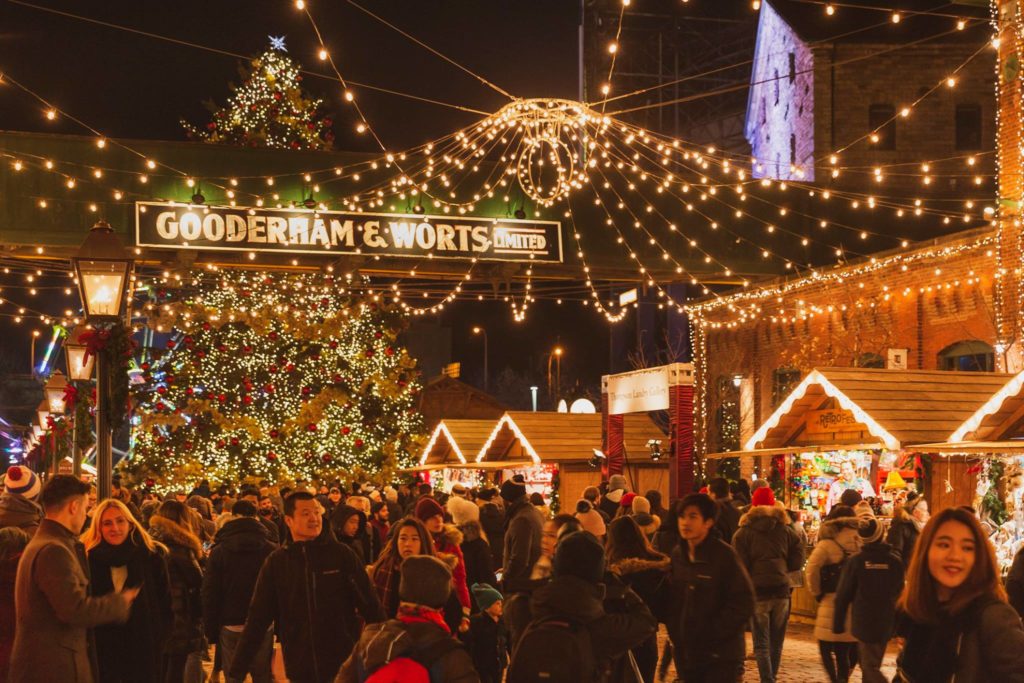 HOW TO GET THERE
The way of transportation you choose typically depends on where you're coming from. Parking can be limited during this time so we would recommend taking public transit, ride-sharing or walking. You can find all the directions on the Toronto Christmas Market's website here.
If you want to be a 10-minute streetcar and Uber trip away or alternatively, a 20-minute walk, it's always an option to stay at a downtown Toronto hotel like One King West which brings you near the Distillery District. If you take the streetcar, grab the 504A Eastbound across the street on the Southeast corner, take it to Parliament Street and walk two blocks south to the Parliament entrance into the Distillery.
WHAT TO DO:
Shop, eat, drink, watch and ride. That pretty much sums up everything there is to do at the Toronto Christmas Market and it's a lot. Between the many eclectic stores in the Distillery District and the seasonal vendors welcomed for the 6 weeks, there's an overload of places to visit and do some holiday shopping and eating. 
Shop
Our favourite shops in the Distillery District are Gotstyle for the newest fashion trends, Blackbird Vintage Finds for a present for everyone on your Christmas list and Wildly Delicious which sells every tasty spice, oil and sauce you could think of.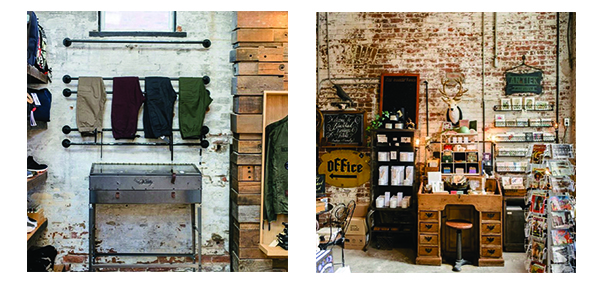 Eat
Eating is our favourite thing to do at this market (and in general) but always causes us the biggest dilemma. You'll come across various tents of delicious eats throughout and choosing what you're going to get is never an easy decision. The market vendors have unique food options which include DAS KARTOFFELHAUS' Tornado Potato, Eva's Chimney Cakes and fresh caramelized Liège styled waffles at Wafel Bar. Brick Street Bakery also offers delicious pastries, hot drinks and the perfect escape from the cold.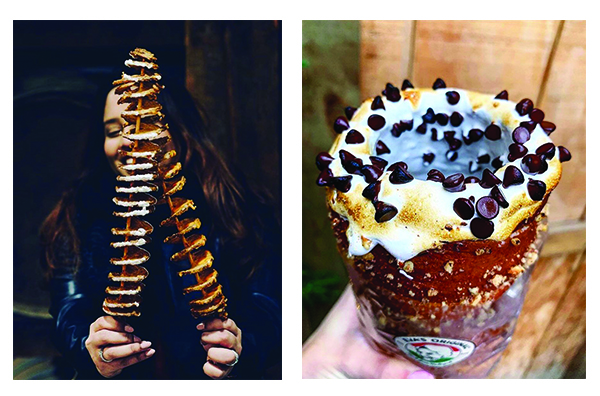 Drink
To drink, there's nothing like warm mulled wine on a cold day which you can find around the market including at Pure Spirits Oysters house where the infamous 'Naughty or Nice' light sign is located. If you are looking for more of a sit down spot we would try El Catrin or Mill Street Brew Pub and Beer Hall.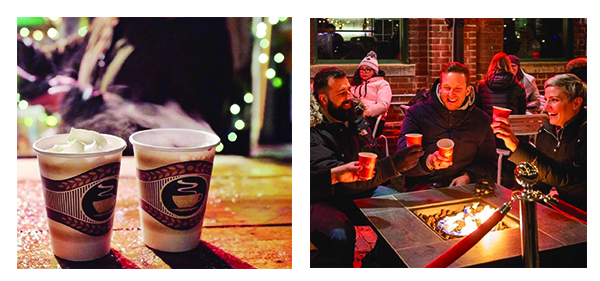 Entertain
Entertainment comes in many forms within the Toronto Christmas Market. From carolers, to live music and carnival rides, there always seems to be something going on every day. Check this link to see what you can expect when you go.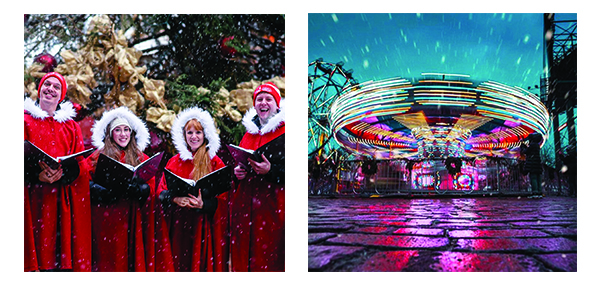 All images via @toxmasmarket and @distilleryto
It can be quite chaotic ahead of the holidays so if you can take an opportunity to refresh and take a load off, why wouldn't you? Have a mini getaway at a downtown Toronto hotel so you're close to all of the action happening in the city. One King West offers the perfect home-away-from-home setting where you can unwind after a day of shopping. When you go to the Christmas Market, how amazing would it be to have to only travel 5 to 10 minutes there and back and knowing that you have a warm and welcoming suite waiting for you? VERY amazing. Give yourself an early Christmas present! Head here to browse our modern home-inspired suites.