Click Here to receive our best rate guarantee & free wireless Internet
The winter makes for one of the most magical and romantic seasons of the year. Our winter wedding venues are intimate yet generously sized, the perfect combination to help inspire your wedding planner in creating your very own winter wonderland. Our all encompassing venue is staffed to accommodate all of your needs; be it your wedding rehearsal dinners, wedding ceremonies, cocktails and grand receptions. We know that winter bestows a feeling of festivity and with our help we can create the most enchanting atmosphere that accommodates all of your needs. The possibilities are endless, whether your style leans towards something more subtle and classy or something over the top and unashamedly more fun loving, One King West is waiting to help you create your memorable and romantic day at this premium location for winter wedding venues in the GTA. Call our professionals today to book your special day.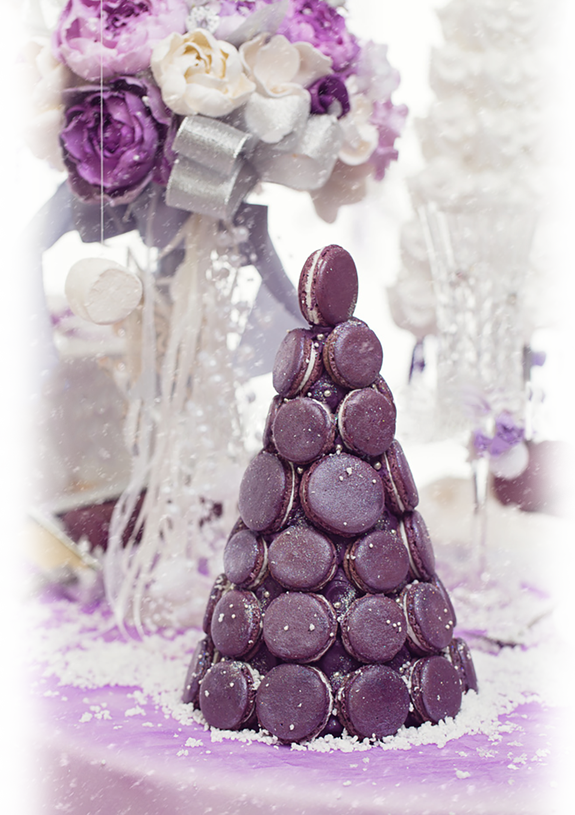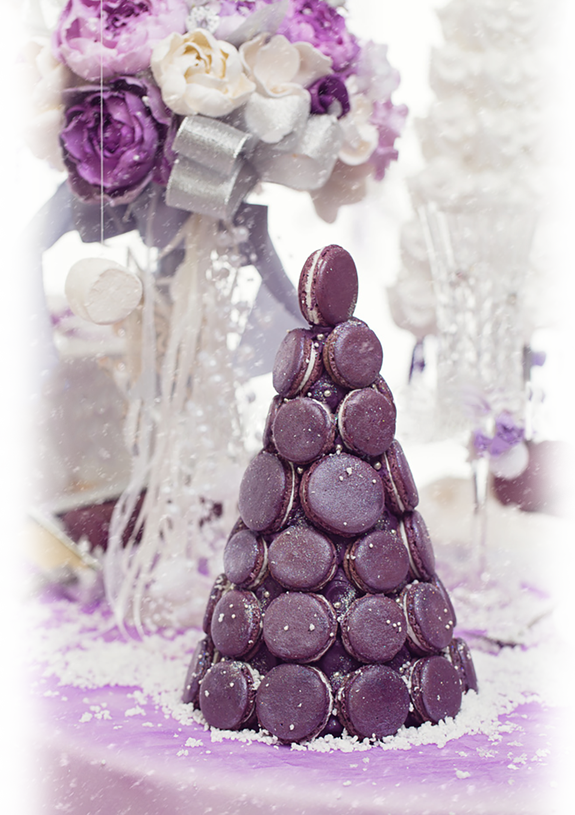 One King West is the destination where your journey together begins.
Sometimes, you just know: the day you met, the day you committed to forever, and the day you found One King West. Classic and contemporary ceremony and celebration spaces are available here for an unforgettable winter wedding day at the landmark Toronto address that marries modern architectural innovation and the grace of a bygone era.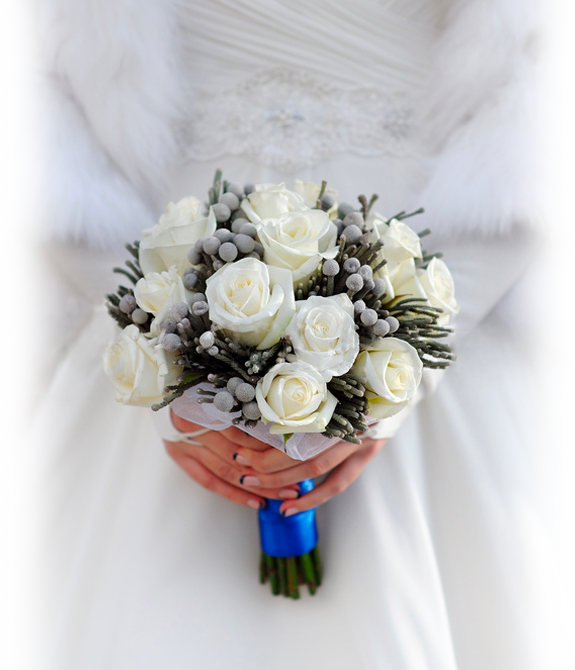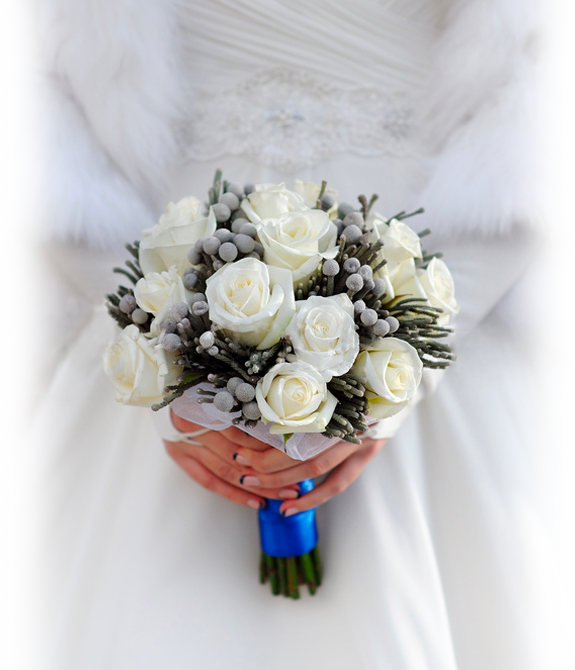 Ideal Winter Wedding Venues in Toronto
Love in the moment.
While your visions of your wedding day may have evolved over the years, today there is no need for compromise. Our experienced, professional on-site Wedding Specialists will assist you with every detail to seamlessly create an incredible day that is utterly, unmistakably yours.
With One King West, what were once simple winter wedding ideas and planning concepts, will evolve into stories and reminiscences to have and to hold for a lifetime. We see to it that you worry less, giving you more time to make lasting memories.
With your vision and our experience, together we will build a day to surpass all of your expectations. Our professional Wedding Specialist services are available until the day before your wedding, and our Banquet Manager will be at your disposal on the day for any questions or concerns, and to be of any assistance to you to ensure the festivities run smoothly.
For more winter wedding ideas, and to discover the right path to wedded bliss for you, we invite couples to contact our experienced Wedding Specialist for details.
Book Now!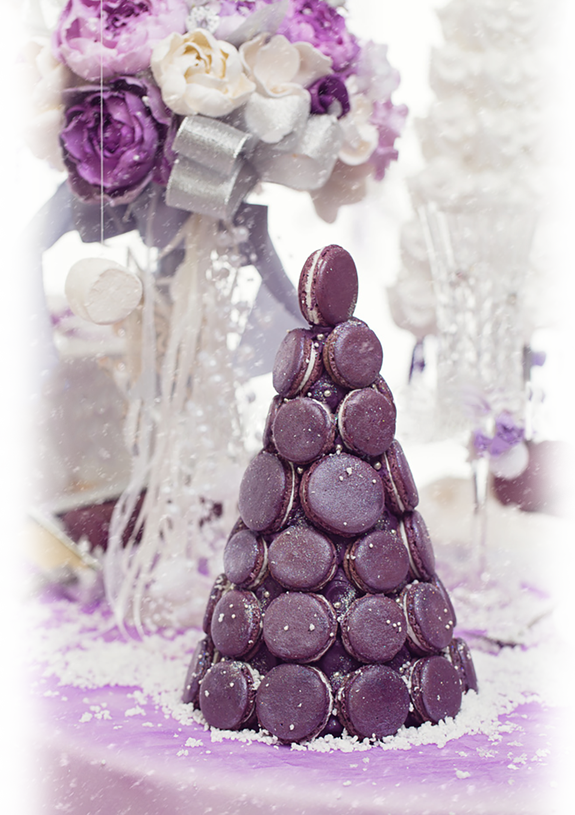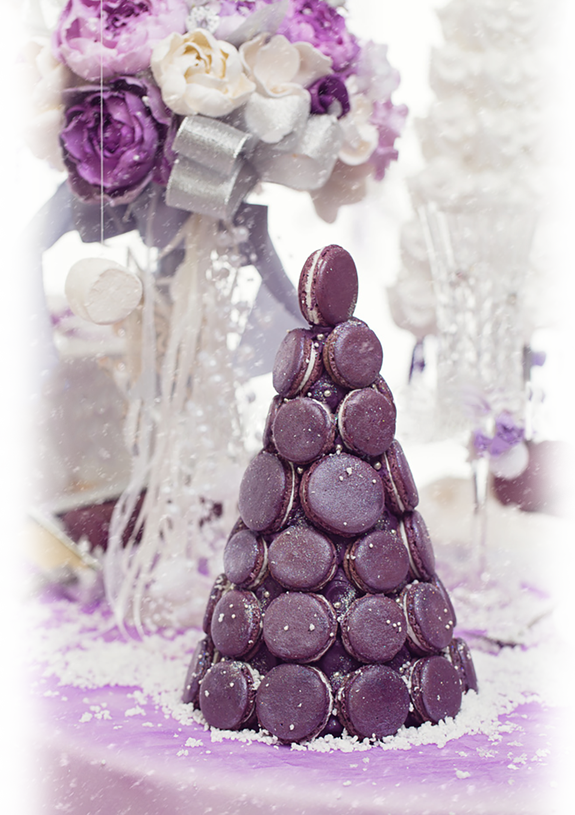 Seasonal Winter Wedding Packages Available
There has never been a better time to plan for the best days ahead. Where the off-season is reimagined as the wonderfully unexpected, at One King West you will find lower rates on our already enticing Silver, Gold and Platinum winter wedding packages.
A Silver Wedding Package includes, but is not limited to, a complimentary rehearsal space, hors d'oeuvres and a cocktail reception, and a 3 course dinner accompanied by wine, with standard bar service. Newlyweds may enjoy included valet parking, a beautiful bridal suite with sparkling wine and chocolate dipped strawberries, and breakfast for two at our on-site bistro.
A Gold Wedding Package includes all of the Silver features, plus additional touches such as personalized menu cards for each guest, a sweet or savoury table, additional hors d'oeuvres and a supplementary dinner course.
A Platinum Wedding Package includes all Silver & Gold options, as well as premium entrées, extended bar service and a sparkling wine toast.
Select your preference of Silver, Gold or Platinum Package, and benefit from our Seasonal special offer if you are planning a January, February or March wedding. Fulfil your winter wedding dreams during this eligible period and receive a 50% discount on your ceremony fee, as well as special rates on all of our wedding packages, and an included quality hot chocolate self- serve station at your reception.
There are even more exceptional options and rates to enjoy if your big day happens to be on a Friday or Sunday. Discounts on entertainment and design as well as lower rates on many of our services apply.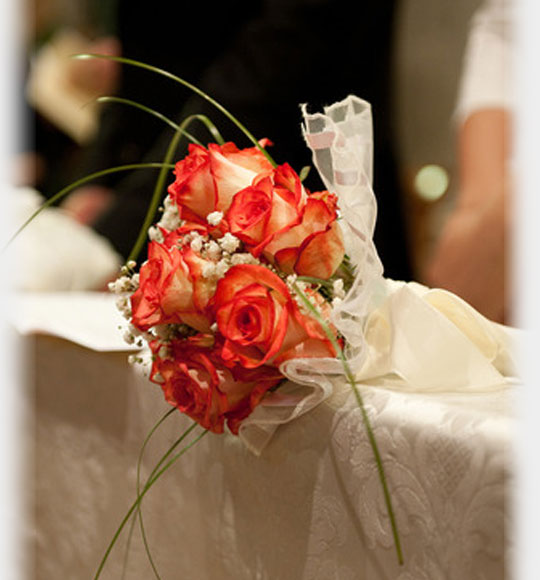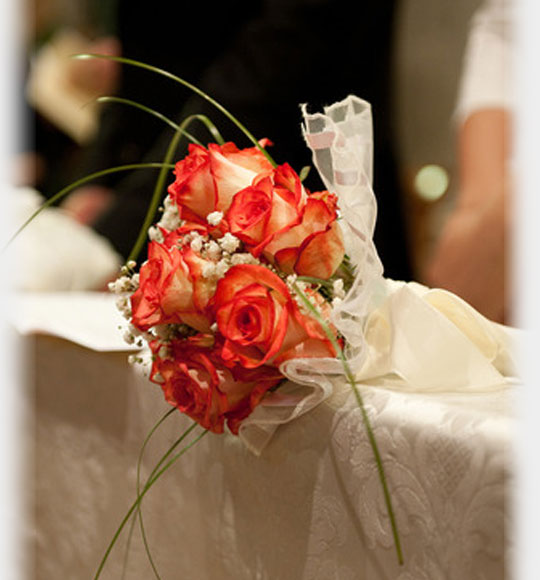 December Wedding Celebrations
There are so many reasons to celebrate in December. A wedding is a perfect time to gather loved ones as the city transforms for the holiday season itself, making it a perfect time to exchange vows with the promise of a new year to come.
Whether a Chanukah, Kwanzaa or Christmas wedding, or anytime throughout the holiday season, you and yours will rejoice as you honour personal traditions and honour each other as families join together.
Visit our historic property at King and Yonge today to discover a host of unique winter wedding ideas to melt your heart.
View Packages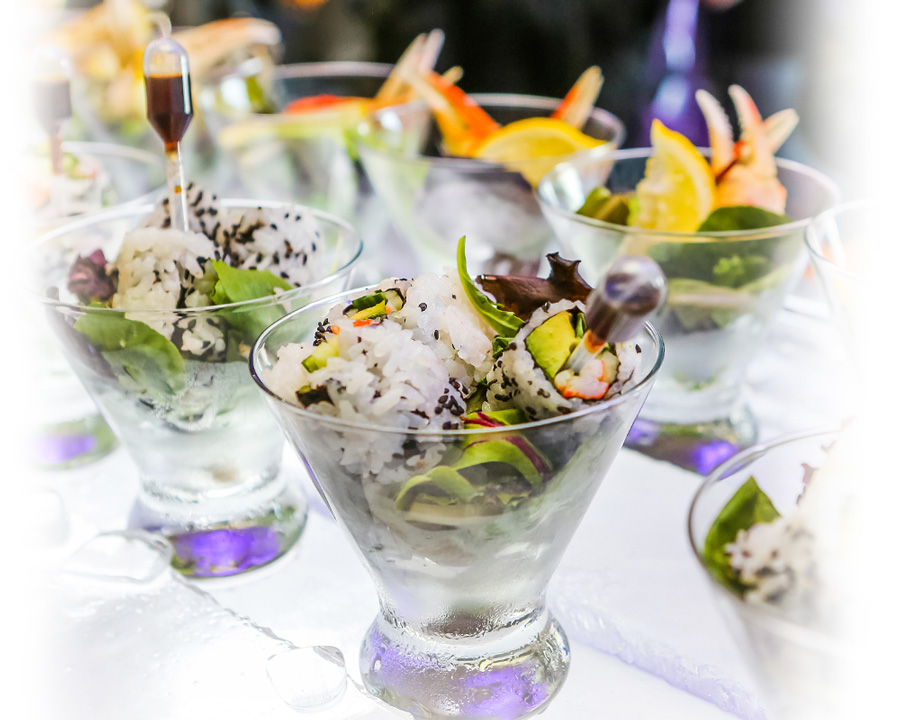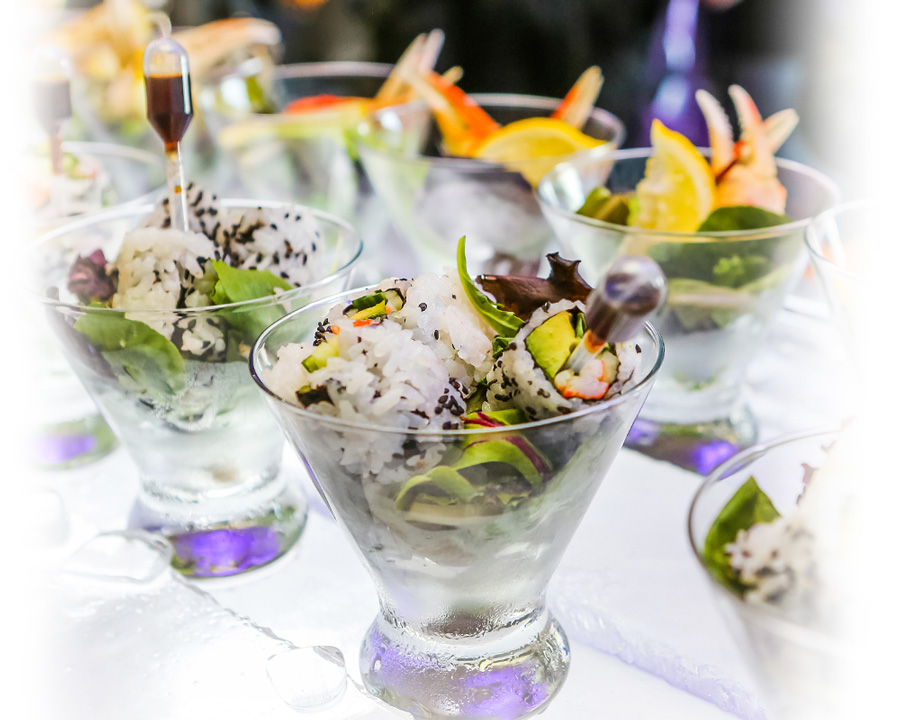 Customized Dining Options
At One King West, we are proud to offer fresh, inspired cuisine for all of our esteemed guests.
Our Executive Chef is pleased to create a custom menu for your winter wedding to suit the requirements, preferences and traditions of your family and friends. A few months prior to the big day, we offer a private menu tasting so that you can be confident that your guests will savour every bite.
We offer a wide variety of items to suit your own vision and budget, with children's, youth and vendor menus available. You may also choose to complement your meal and party with an open or cash bar, or a curated selection of beers and wines.
If you wish to host a rehearsal dinner and/or a morning after breakfast or brunch with us, we would be delighted to offer you a selection of suitable private venues in-house.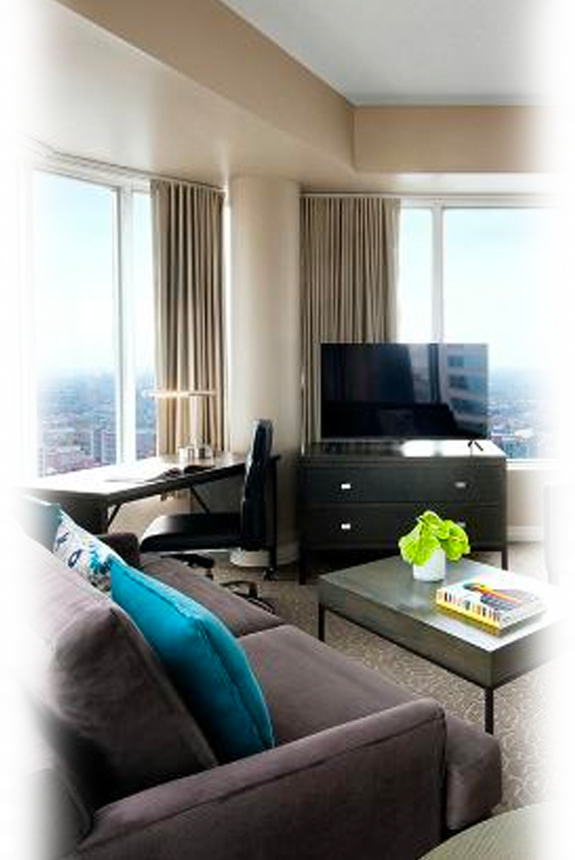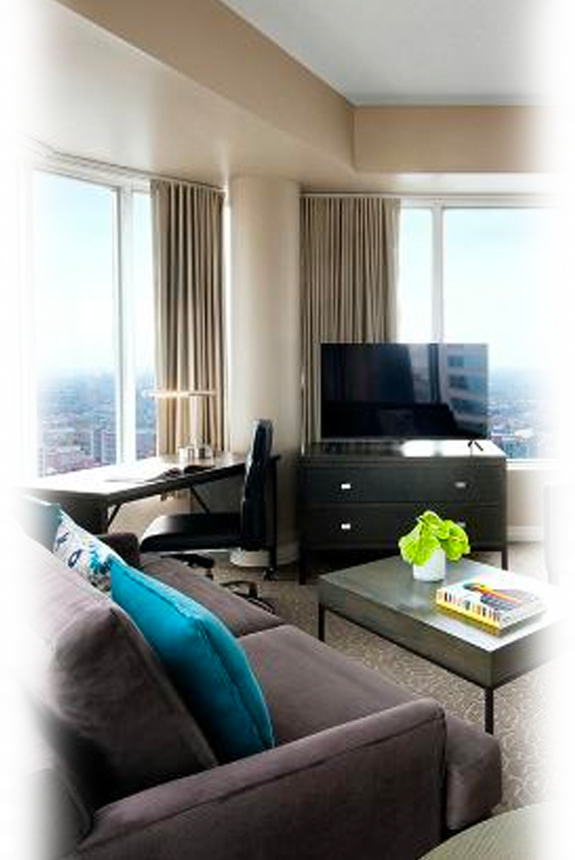 Wedding Package Hotel Deals
The perfect place to stay after your perfect day.
One King West is pleased to offer exceptional accommodations in the heart of downtown with block reservations for your winter wedding guests available at a special rate. Why not save on the midnight carriage where convenience is by no means a compromise?
Our spacious, beautifully appointed suites feature premium, thoughtful amenities and breathtaking views of the Toronto skyline, whether you choose to stay in our historic or tower guest rooms. Extended stay suites are also available.
Relish in a little serenity at our handsome guest accommodations furnished for comfort and style, and everything you didn't know you needed for an exceptional stay away from home.
Out of town visitors will appreciate the proximity of One King West to Via Rail and Toronto City airport, just minutes to Union Station. For an extra special night on the town, we offer private limousine services to and from Pearson airport, through our dedicated Service Team.
After a long day (or before the big day), we know how important it is to get a great night's rest. Our recently renovated suites are 100% smoke-free, and a Tranquility Agreement reflects our commitment to a relaxing sojourn and a sound sleep for all of our guests.
Cribs, rollaway beds and washer/ dryer may be requested at the time of reservation and availability will be confirmed at time of arrival. Guests with pets in tow may be permitted to have them in-suite if supervised, with a few additional fees that apply.
We've made it easy to find the lowest rates on our hotel rooms. By booking your block of guest suites with us directly, you gain the exclusive advantage of our One and Only best rate guarantee, and enjoy free wireless internet with our compliments.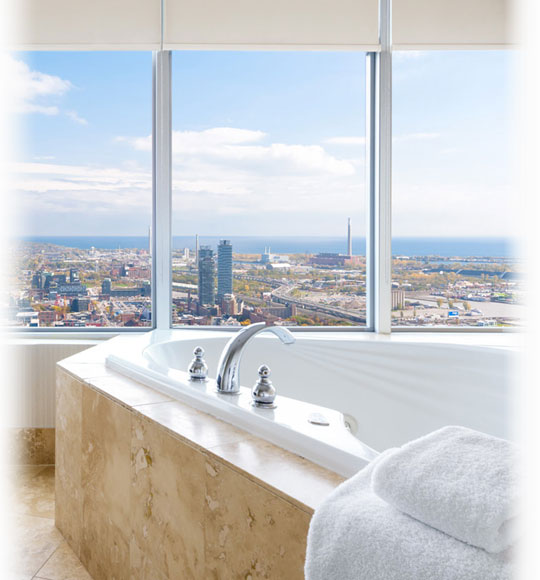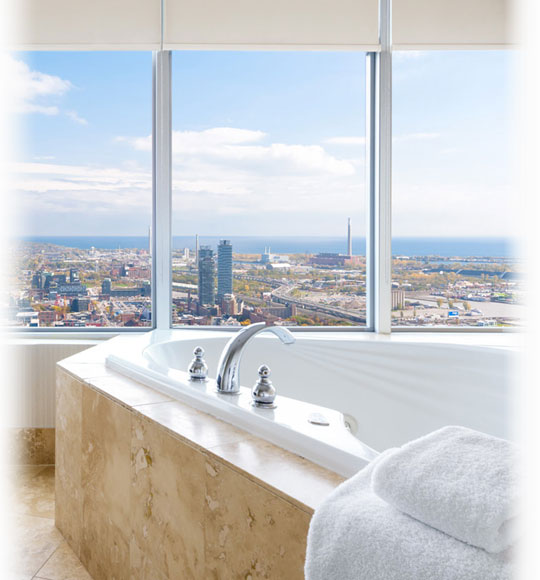 Premium Hotel Amenities and Panoramic Views
A rooftop fitness centre with sauna, and available high speed wired and wireless internet service in all of our guest rooms come standard at one of the city's most anticipated additions to the metropolitan skyline.
Seize the addictive energy of the brilliant lights below, with sweeping vistas of the urban landscape from your private suite.
For all the senses and for every sensibility, One King West offers superb service with substance and style.
Say "I Do" to One King West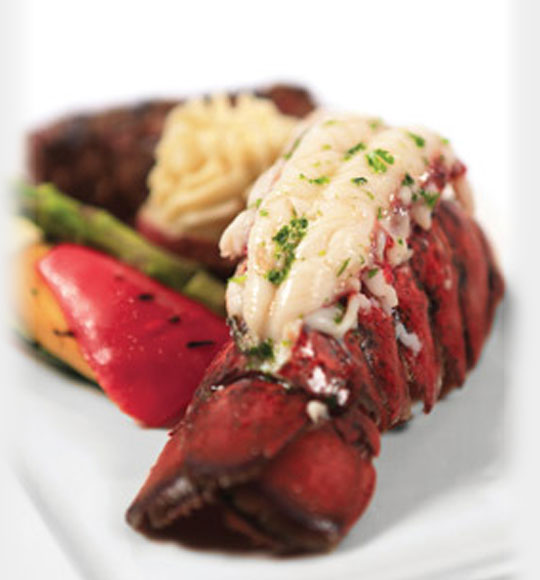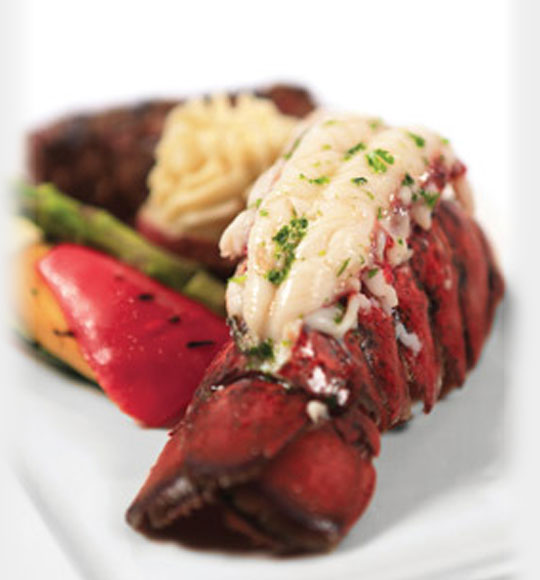 Fine Dining & Catering Options On-site
Bon appétit.
At One King West, our Executive Chef and team invite you to savour your stay at one of our several fine restaurants on-site.
Join us for fresh international fare at Bistro on King for breakfast, lunch and dinner daily; at Teller's Bar, named for our building's banking history, and now home to our signature cocktails such as "The Bank Note" and "The Sliver"; and Café Plenty, a Euro-style bistro inspired by the café culture of such international hotspots as London and Paris, is open 6 days a week.
For the ultimate in private dining, we offer in-room meal service from 5:30 pm to 6 am
each day from our menu available on our in suite television or downloadable app.
While on our website, we encourage you to browse our fully interactive catering menu for more winter wedding ideas and seasonal offerings.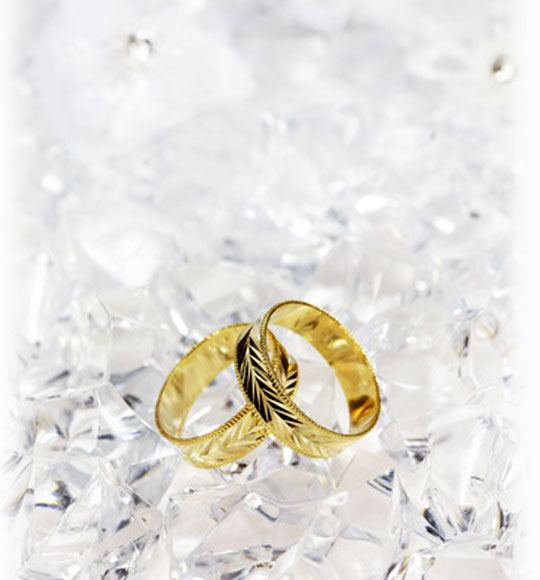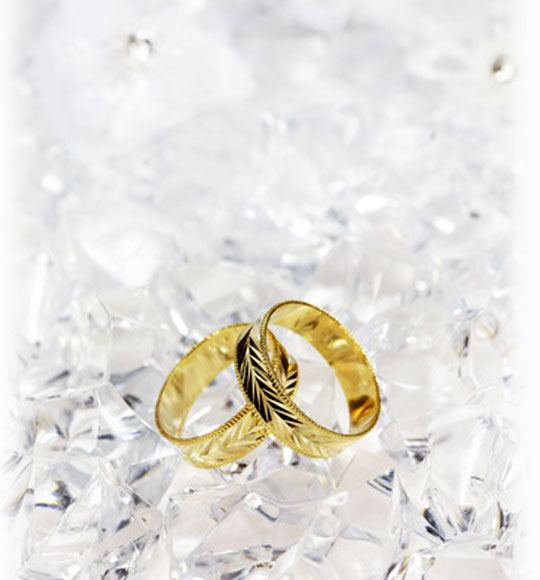 Your Toronto Winter Wedding, Your Way
Winter in the city is truly a magical time. Fresh as the new fallen snow and the promise of a new start come January. A wedding is your day to shine like the ethereal sparkle of each flake that catches the moonlight. Your day is when a rare hush falls over the bustle of the city, and when the glare of the streetscape appears to glitter with promise. A Christmas wedding, a mid-winter exchange of vows, a life together beginning at the close of another year or the start of the next.
Fall in love again tonight in the heart of downtown.
Ready to get started?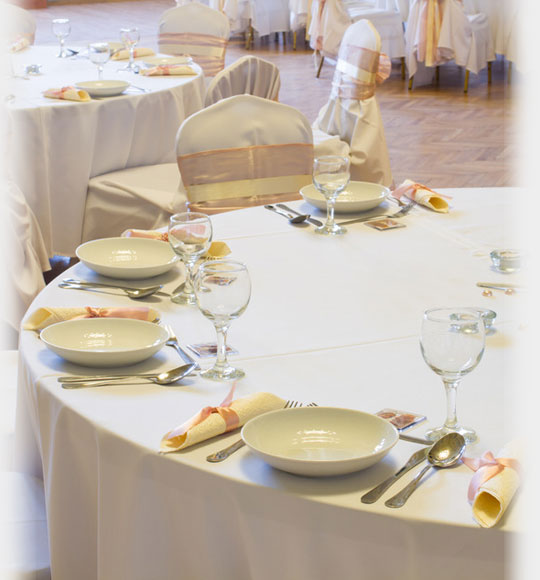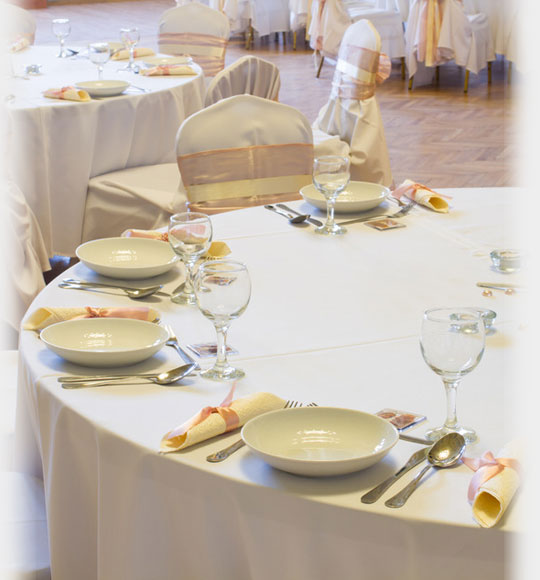 Winter Weddings in the Heart of the City
Weddings are all about connections, and at One King West, we're about bringing people together, at one of the country's most celebrated urban intersections of arts, culture and entertainment.
Capture the moment steps from high speed transit and all amenities. Your guests will have a wealth of options to enjoy during their stay, including of course, our on-site restaurants, lounges and bars, fitness centres and the personal services and recommendations of our knowledgeable concierge.
Don't let the weather dictate your schedule. At One King West, we're connected to the shops and subway by Toronto's underground PATH pedestrian walkway, comfortably sheltered from the elements.
Neighbouring the Air Canada Centre, host to the Maple Leafs and many international acts throughout the year, the Rogers Centre, home to the Toronto Blue Jays, and the renowned theatre district, this is a 'pied a terre' with promise.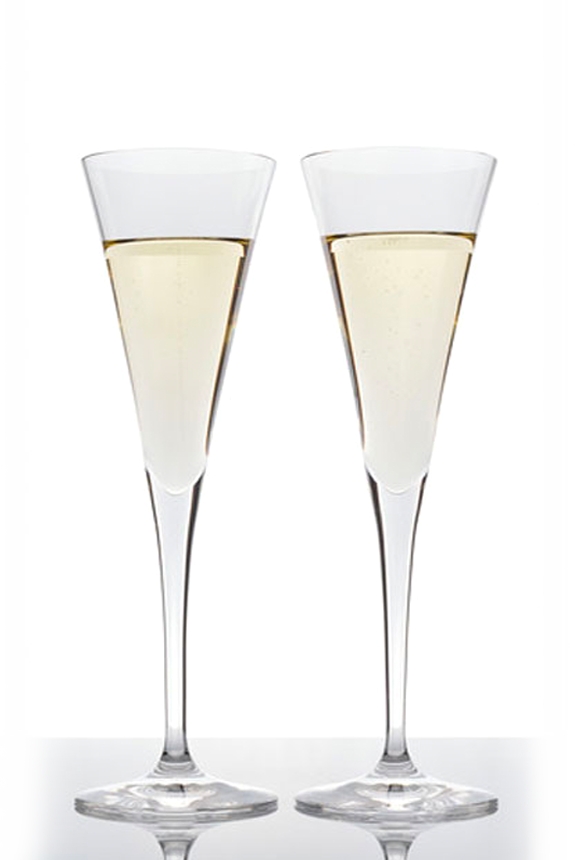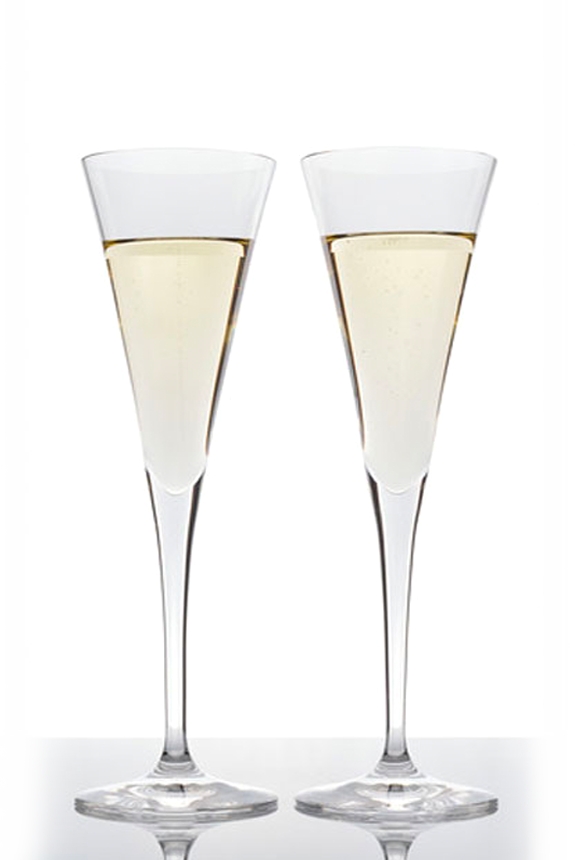 Venues for Intimate and Large Parties
Whether you are planning a grand get-together, a festive Christmas wedding, or an intimate gathering of close family and friends, One King West offers the winter wedding venues for the celebration of your dreams.
Separate ceremony and celebration spaces are available for virtually any size party, to suit your individual requirements and preferences. Dine and dance the night away at the hotel and residence made for your magical winter wedding.
Infused with more than a hint of old-school glamour, our boldly sophisticated yet warmly inviting halls set the scene for an evening to remember. From the subtle to the sensational, our stately lounges and lavish ballrooms stand out for all the right reasons. At One King West, we are pleased to provide a varied catalogue of distinctive meeting spaces for corporate and private functions as well as stunning wedding venues.
Special event spaces include our incomparable Grand Banking Hall, our Austin Gallery, and Chairman's Boardroom, which can accommodate 300, 100 and 50 seated guests respectively, or 500, 300 and 80 standing. Our conference room specifications are available for review, so we may suggest to you any table configurations that may work best for your needs. Since we offer a wide variety of meeting places on our property, we can accommodate small and large ceremonies seamlessly upon simple request.
Until the cake is cut, the bouquet is tossed and the last guest has turned in for the night, our commitment is to making your lasting memories beautiful ones.
Our Wedding venues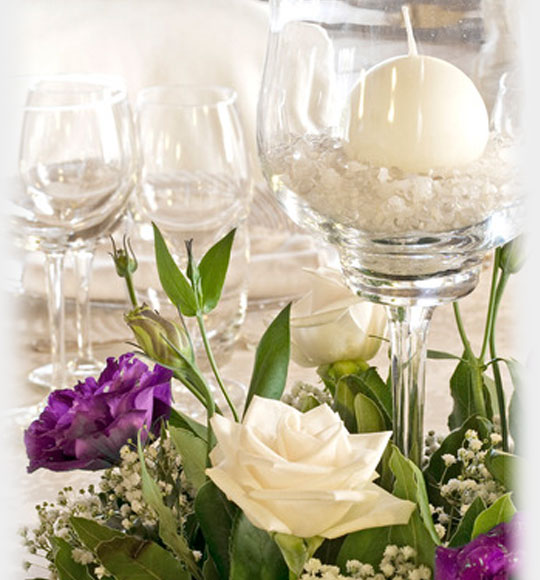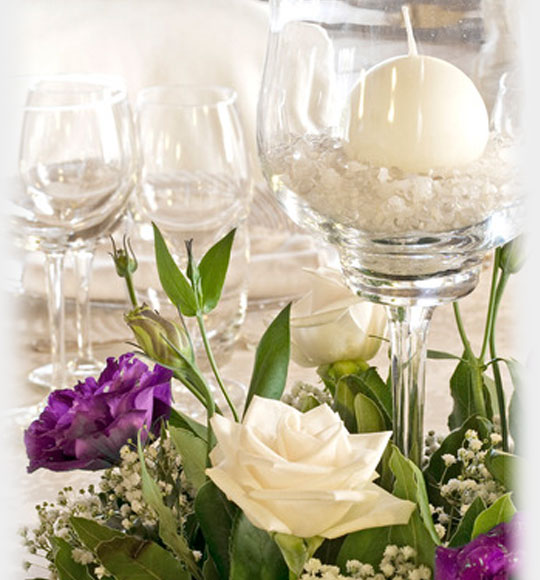 Prepare for Your Day, the All-Inclusive Way
We've thought of everything, so you can take the time to enjoy this moment with the ones you love.
At One King West, we've seen a great many relationships blossom, and have built a few strong partnerships of our own, such as with our preferred vendors we entrust with the details of your special day. From audio-visual services to spectacular floral arrangements and décor, we'll provide the contact details for the professionals we know and trust, and who know our venue inside and out, so you can expect the best, and be pleasantly surprised.
Book your wedding today!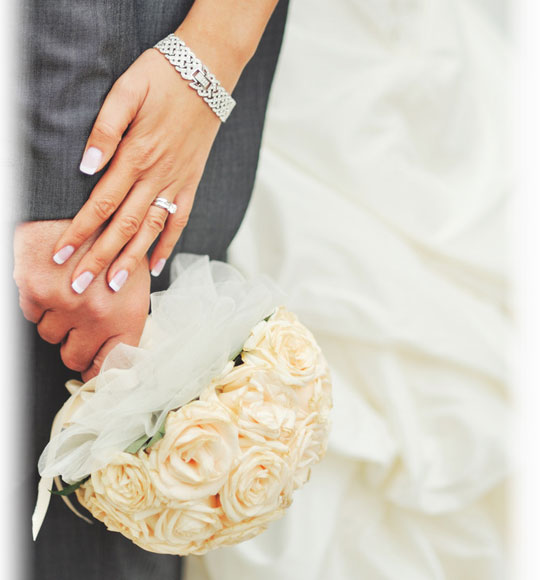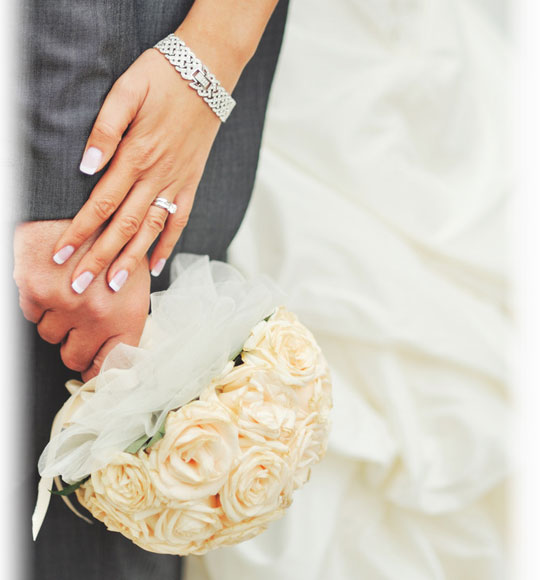 Unique Winter Wedding Venue Ideas
Celebrate your future together at the historic One King West. A time-honoured landmark and former home to the Dominion Bank Building, a tenant for 126 years at the corner of King and Yonge, One King West offers the synchronicity of classic glamour and contemporary elegance to the modern couple.
Choose from our elegant winter wedding venues in the restored vintage beauty of the historic original building, or in the lofty heights of the new architectural masterpiece that is the Silver, a stunning renovation and fresh concept as part of our building's 2006 reinvention as One King West Hotel and Residence.
Thinking of making a trip down the aisle? We're there for you on the road to your big day. Ours is a commitment to the next level of service, comfort and design, found only at one of Toronto's most beloved historic properties.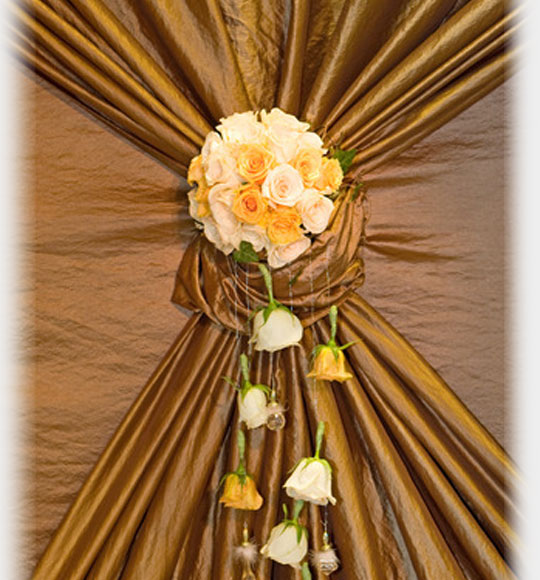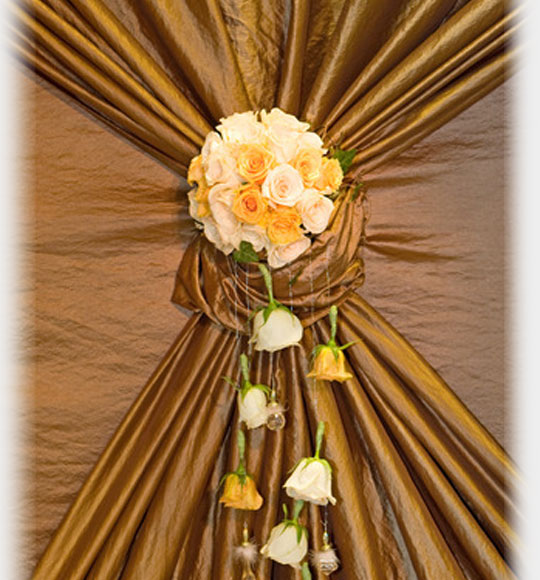 Christmas Wedding Celebrations
Planning a late December wedding? Our team can help make the holiday extra bright.
Book your special date in advance to take advantage of our seasonal Christmas wedding rates and enjoy a most wonderful time of the year.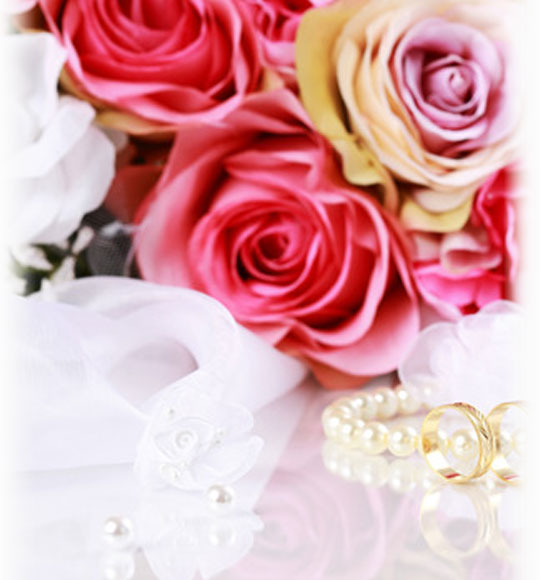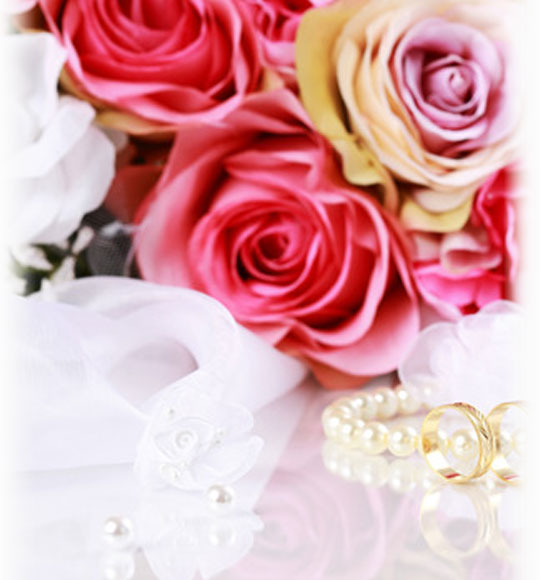 To New Beginnings: January Wedding Specials
Resolve to make this year your best ever. Embrace your new beginning at a January wedding at One King West, and start the year off right with a special seasonal rate.
Check Availability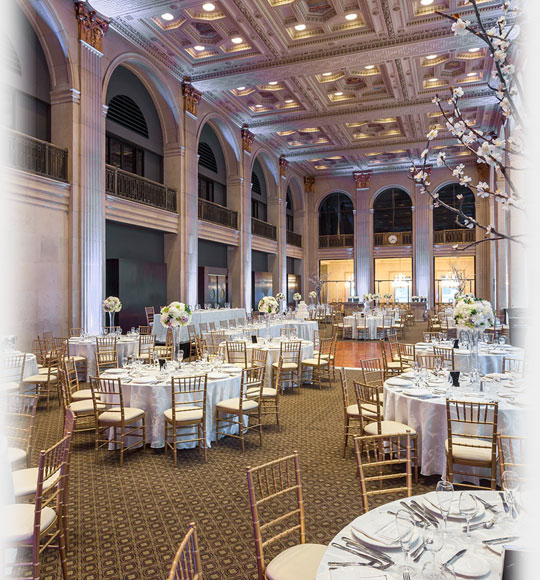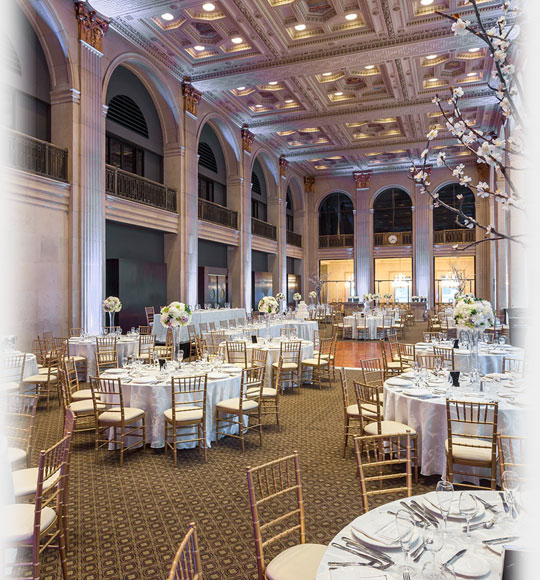 Guest Service Excellence
At One King West, our dedicated client service team is committed to providing our guests with virtually anything they could need and want for a superlative stay.From a warm welcome, to our sincere invitation for a return stay with us, ours is hospitality without parallel.
Our friendly and knowledgeable desk staff is here to help you. Please do not hesitate to ask about our curated insider selections tailored for a personalized visit that is authentically Toronto. Need a ticket to a show, car service or a reservation to a sought-after restaurant? Our concierge is pleased to assist you throughout your stay, simply ask.
One King West is an accessible property, committed to welcoming all of our guests with the highest level of client service.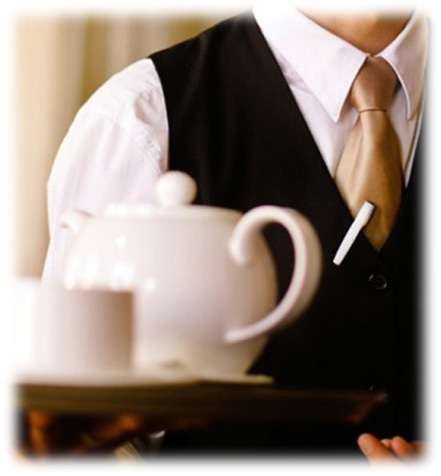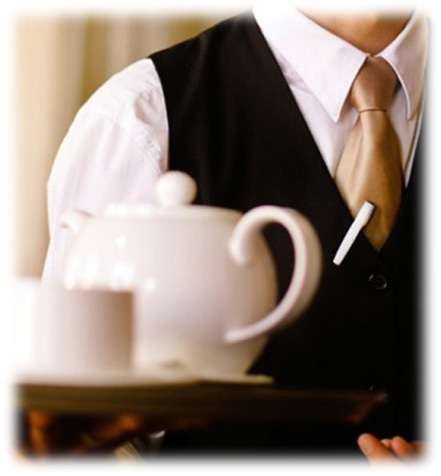 ClubOne Reward Program
Our thank you note to you.
As a valued guest at One King West, you are cordially invited to enjoy our exclusive ClubOne frequent stay membership rewards program.
Let grand history repeat itself at one of the city's most memorable downtown destinations. Register online today and we'll customize your visit according to your preferences. As a repeat visitor, you will notice that our offers are anything but regular; our guests are often afforded a variety of promotions and special rates throughout the year. Just one more reason One King West is a hotel to call home.
View Packages and Offers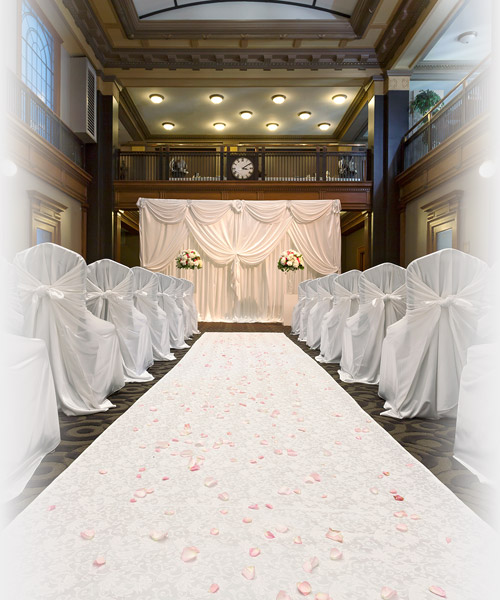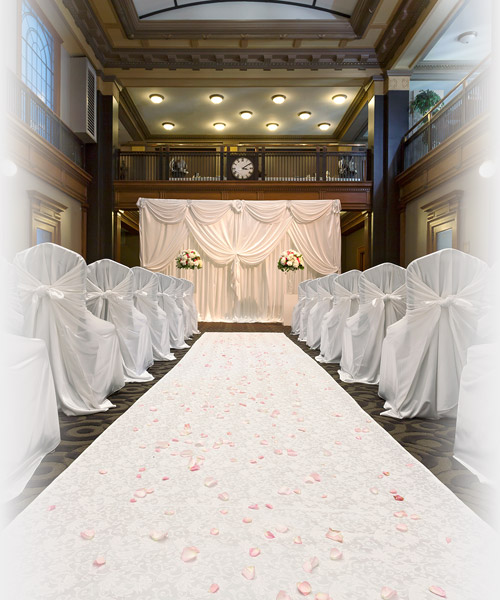 Book Your Winter Wedding Today
Before your first kiss, your first dance, your first night as a married couple, there is the first call.
Contact us at 1-866-470-5464 toll-free today to reserve at a special rate and ask to speak with our experienced professional Wedding Specialist to discuss how we can make your winter wedding dreams a reality.
Book Now!