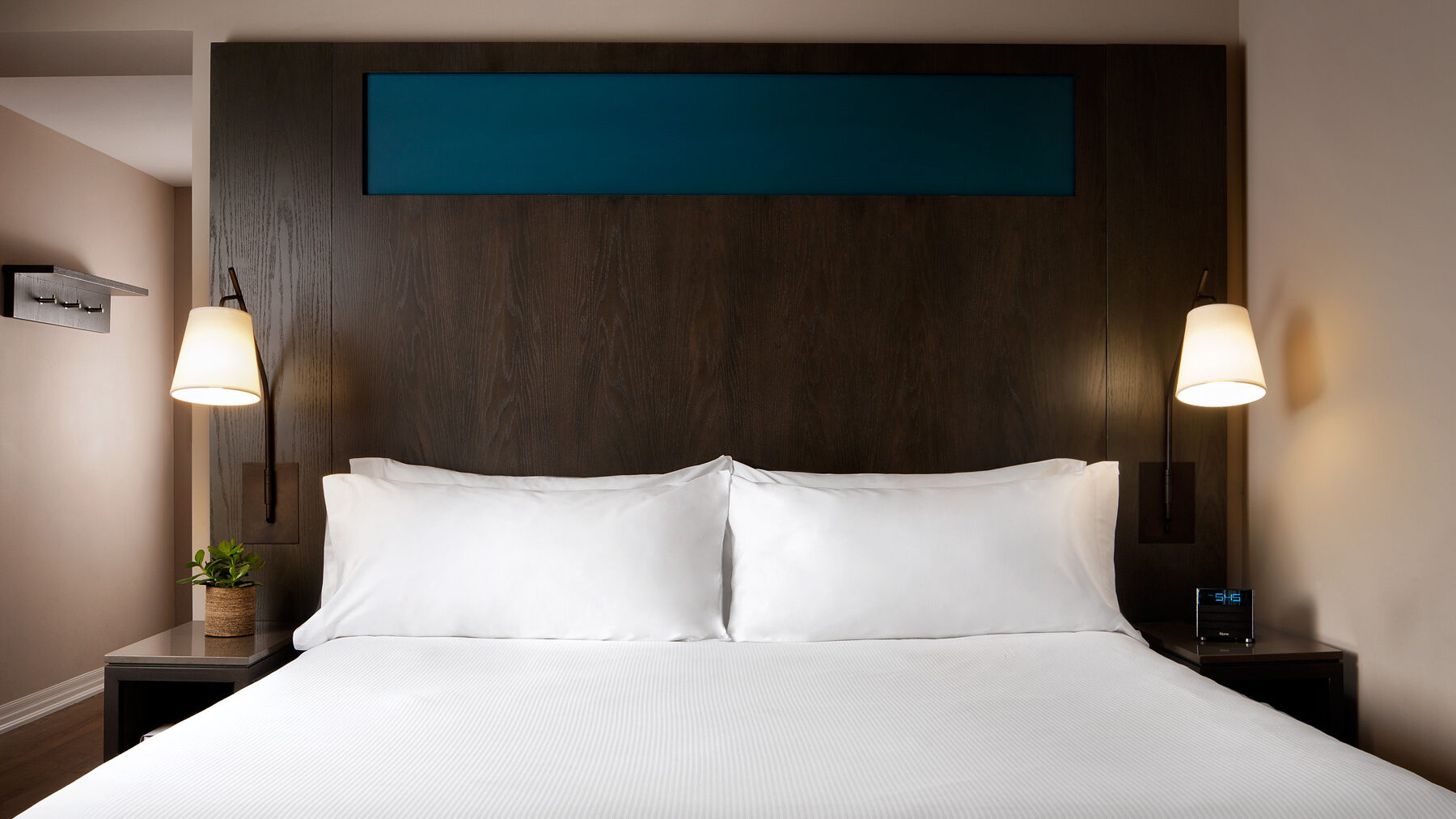 Spend more time experiencing the heart of Toronto – it's on us.
It's time to take a well-deserved getaway! Stay longer and enjoy a complimentary seventh night on us.
Ideally located in the heart of downtown Toronto, settle into one of our refined and comfortable suites while exploring what the city has to offer. With your stay, you will also receive a complimentary medium or dark roast coffee and a croissant or pastry from the Daily Ritual Café for a maximum of two guests.
One King West is truly your Hotel to Call Home.
Terms & Conditions
The daily rate of the day applies to the first six nights of stay. The discount applies to the seventh night only. Free nights may be repeated on every additional seventh night. Limited time offer. This promotion must be booked directly on the hotel website or with the hotel reservations team, is subject to availability, cannot be combined with any other offer and does not include applicable taxes.
All reservations require a credit card guarantee due at the time of booking. No deposit is required—free cancellation up to 12 PM two days prior to arrival. A valid credit card and photo I.D. are required at check-in. A $250 security deposit is required at check-in with a valid credit card.