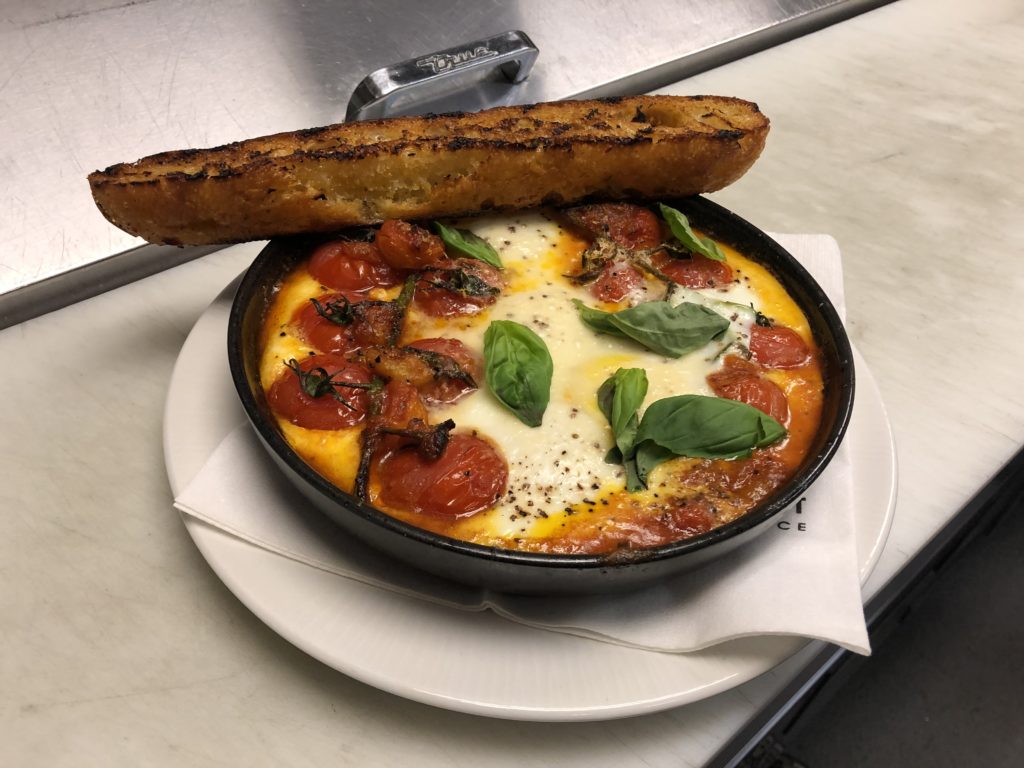 This week on Dinner with Akshay, Chef Akshay is teaching us how to prepare Baked Eggs in Tomatoes. Chef Akshay fuses the flavours of the Mediterranean and Italy to create a brunch dish that is perfect for a slow weekend morning, but savoury enough to serve in the evening as well. Especially delicious when tomatoes are in season, this simple recipe is so good you'll go back for seconds. Scroll down for this easy recipe and if you have any questions or feedback, visit our Instagram page.
Prep Time: 15 minutes |Total Time: 20 minutes | Serves: 2
WHAT YOU WILL NEED:
4 Organic Eggs
1 Tablespoon Olive Oil
20 mL White Wine
1 Garlic Clove (Sliced)
10 Heirloom Cherry Tomatoes
4 Tablespoons Tomato Sugo
½ Small Onion (Diced)
1 Tablespoon Grana Padano
2 Large Slices Grilled Focaccia
Salt
HOW TO PREPARE (FIND A STEP-BY-STEP VIDEO DEMONSTRATION ON OUR SOCIAL MEDIA CHANNELS):
In a pan heat olive oil, add sliced garlic and onions and sautée untill light golden brown and add white wine, then add the halves of cherry heirloom tomatoes and sugo (sauce) and let simmer for 10 mins.

Transfer the sauce into a baking pan crack 4 eggs and bake at 350F for 10-15 mins.

After its fully done take it out of the oven, grate Grana Padano and serve with grilled focaccia.