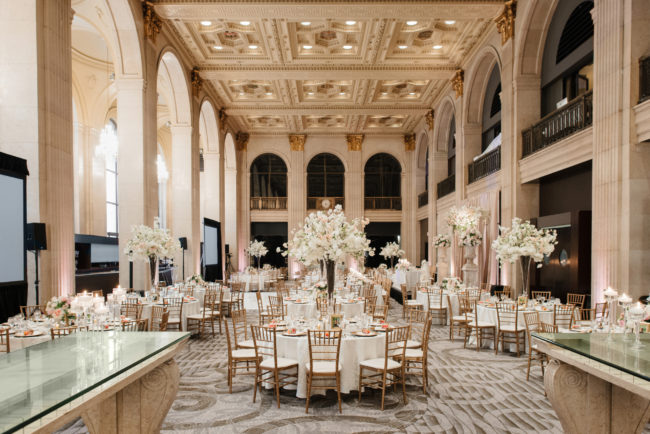 A wedding date in 2020 is something many newly engaged couples are hopeful for. Not only because it's the start of a new decade and there's a nice ring to 'twenty-twenty', but let's be honest, also because it will make it much easier to remember what anniversary you're celebrating for the years to come! As many couples seem to be vying for this year, most of the prime dates may be taken, particularly Saturdays from January to December. But no need to give up and wait until 2021 or 2022… Booking a Sunday wedding in Toronto may be a great option for you!
One King West, an iconic downtown Toronto wedding venue, is not only home to elegant, architecturally stunning spaces perfect for a Sunday Wedding in Toronto, but provides brides and grooms with an offer to make their wedding that much more special…
The perks of hosting your wedding at One King West on a Sunday include:
Special pricing up to 10% off
50% reduction on ceremony fee
Complimentary sparkling wine toast
One additional hors d'oeuvre choice
Complimentary use of gold Chiavari chairs for ceremony or reception
Plus, if you book this package, you can also take advantage of these special additions from our onsite Audio-Visual company, EPiQ Vision:
Special pricing up to 15% off
Complimentary ceremony audio package (labour not included)
2-for-1 LED uplighting package (minimum 8 units)
Applicable for new bookings only and for weddings occurring in 2020. Terms & Conditions Apply.
And keep in mind, these perks are in addition to the inclusions of each of our Wedding Packages, such as customizable menus, a complimentary photo permit, two complimentary day-use suites, a complimentary rehearsal space and so much more. Find out about our extensive packages, here.
Contact our team of dedicated Wedding Specialists for more information at weddings@onekingwest.com, 416-548-8200, or fill out the form below and we'll be in touch shortly.
Here are more reasons why you should consider hosting a spectacular Sunday wedding at downtown Toronto wedding venue, One King West: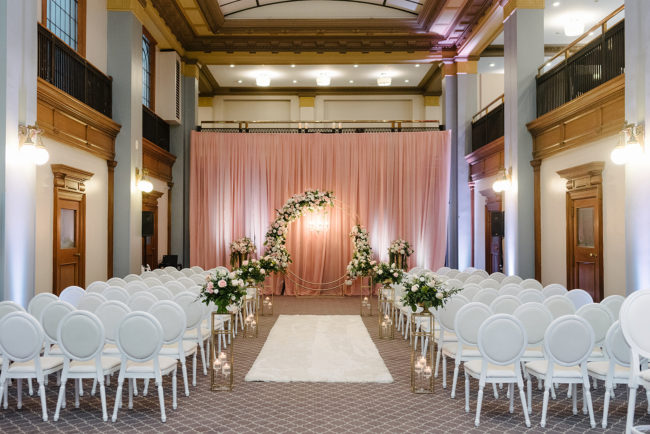 MORE TIME FOR FUN:
For Sunday weddings, you can host a welcome party before the ceremony. This would be a fun way to interact with your guests ahead of the celebrations, especially with those coming from out-of-town and this gives them ample time for travel.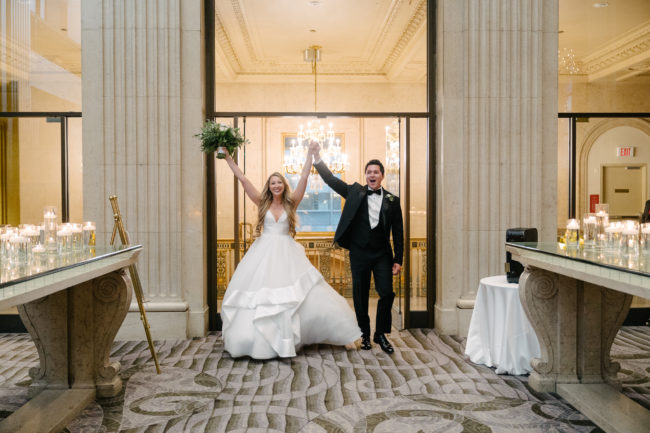 TIP FOR A SUNDAY WEDDING:
As perfectly stated by The Knot, "Sunday weddings seem to prolong the fun — the rehearsal may be on Friday night with Saturday as a day to recuperate and finish up last-minute details before the Sunday event."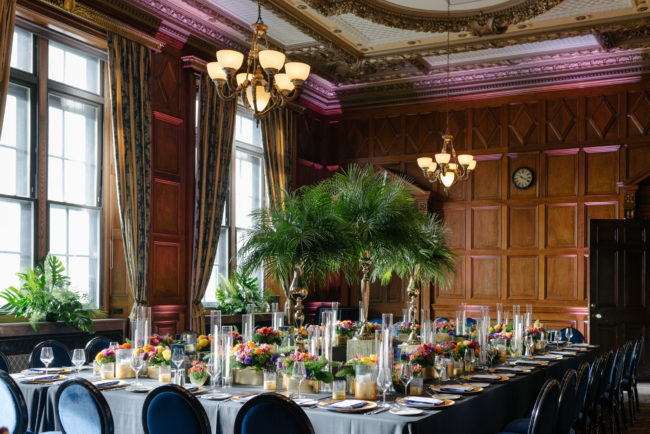 YOUR PICK OF DATE AND VENDORS:
As we all know, Saturday is the go-to day for weddings but as there's a limited number of Saturdays in a year, it may prove difficult getting your ideal date at your ideal venue (unless you're willing to wait a couple of years for some Toronto venues). By having your wedding on a Sunday, you increase your odds of getting married during the time of year you want, at the perfect venue with all of your top choice vendors for your dream wedding!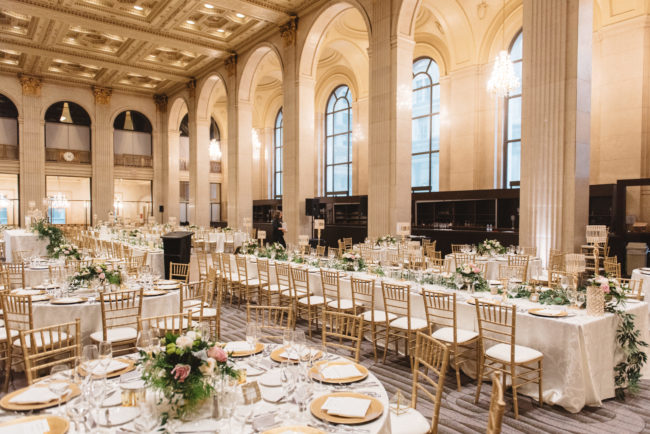 TIP FOR A SUNDAY WEDDING:
For a Sunday wedding, it always makes it easier to choose a venue that also offers accommodations, such as a hotel, and booking a room block. This way the whole weekend becomes an event when your guests are staying close to one another. A hotel that offers extraordinary wedding venues, as well as luxurious accommodations is One King West in downtown Toronto.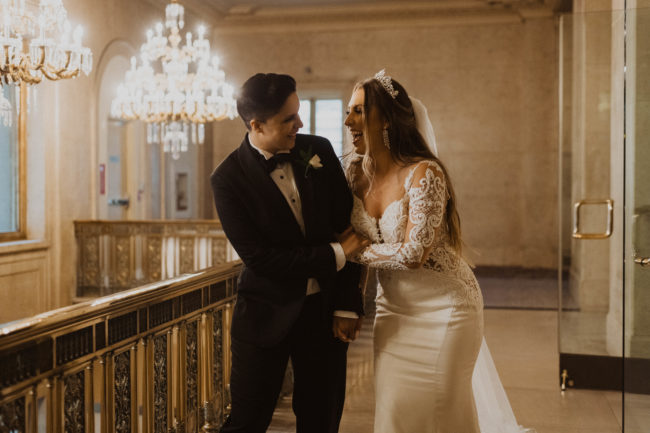 GUESTLIST HELP:
If you're expecting a huge guest list but hoping to cut it down without hurting anyone's feelings, a Sunday wedding can help you with that as not everyone will be able to make it work!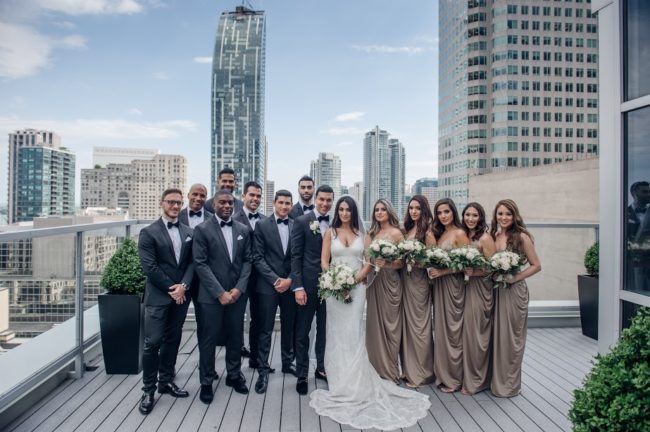 Don't forget to fill out the form below if you'd like to learn more about weddings at One King West: