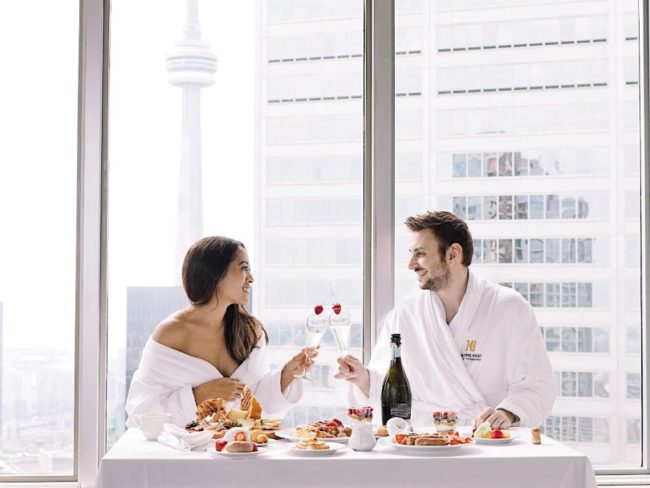 With winter comes frigid, icy, snowy weather and this year is no exception. What must be one of the worst winters Toronto has experienced in years, we may find ourselves hibernating and enjoying the comfort of our couches more than we'd like to admit… But we say enough! At least once in a while, grab your love and head outside to experience some of these romantic winter date ideas in Toronto…
Skate the Day Away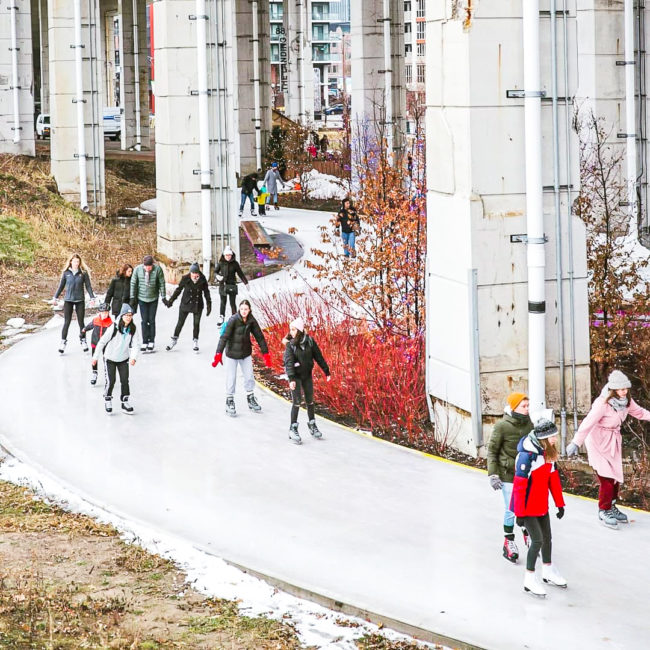 Grab your skates, 3 pairs of mittens and socks each and head to one of Toronto's many rinks some romantic ice-skating… Assuming you are ice skating-inclined because isn't every Canadian?? No, we know they're not but we're hoping at least one of you in your relationship are and can lead the other because that's always adorable! There are countless rinks to choose from but a couple to note are Harbour Front's Natrel Rink and newly established The Bentway which has been a fast favourite for locals. Both rinks offer rentals and most importantly, DJ nights! Friday nights at The Bentway and Saturday nights at Natrel Rink are when the DJs hit the stage and make for some fun and funky skating! Want to know more about the best skating rinks in Toronto? Check out our latest blog post here! Did we forget to mention this activity is FREE?? No wonder it's top on our list of romantic winter date ideas in Toronto…
Cozy Coffee Date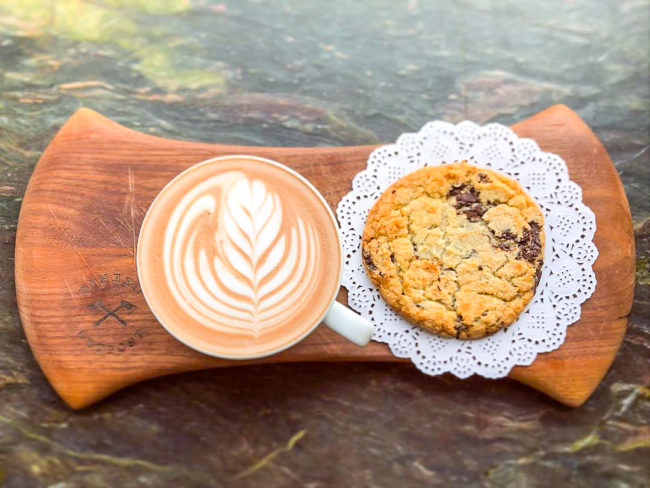 If ice skating isn't for you not to worry. We have plenty of other ideas, starting with spending time together in one of Toronto's unique coffee shops. There's nothing like sipping on your favourite caffeine-filled beverage, feasting on café eats and cozying-up in an intimate setting with your love. Toronto is full of cool cafes but our favourites include Dineen Coffee Co., Boxcar Social and Bluestone Lane. Dineen Coffee Co. is located at the corner of famous Yonge Street and Temperance Street, just a 3-minute walk from One King West Hotel & Residence. This cafe was built in the historic Dineen Building, once home to W. and F. Dineen Co., who originally made fur clothing. The building is one of the oldest structures in Toronto, and is listed as a Toronto Heritage Property. You could spend hours here, which is why we highly suggest as a romantic winter date idea in Toronto! Boxcar Social and Bluestone Lane are some hip spots that have unique offerings including colourful lattes.

Eats & Entertainment at Rec Room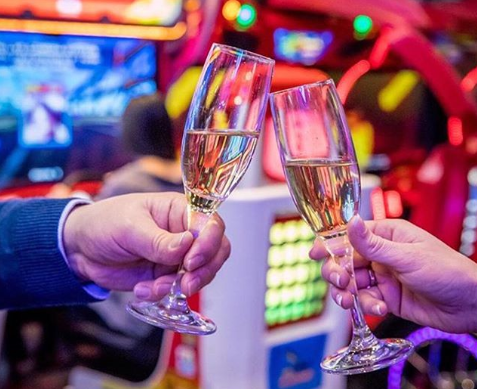 The Rec Room is a one-stop-shop for fun and entertainment. If you and your love are looking for an exciting night out together, this romantic winter date idea in Toronto is for you. From rows of your favourite arcade games, to daily entertainment like Trivia Night, and of course scrumptious eats, you're in for one wild ride! They even have a virtual reality game, engaging all senses so you can bet you'll make memorable experiences together.
Light Up your Love Life at Toronto Light Fest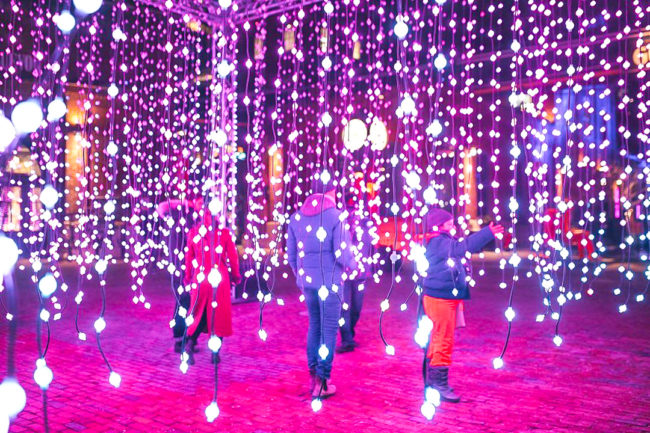 The Distillery District is always a spot one we highly recommended for date night no matter what time of year. As a historic establishment, we can't help but admire the other heritage properties of the city and The Distillery District is one of our favourites. Right now, running until mid-March, The Toronto Light Festival has taken over this area and turned it into a beautiful art gallery of sorts. There are light installations throughout the Distillery, each one as beautiful and captivating as the last. Taking a stroll through here with your beau is a great romantic date idea in Toronto.
A Staycation for Two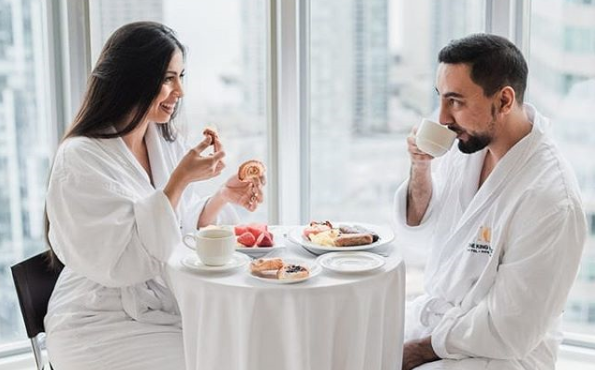 If you're set on the idea of staying indoors and curling up in bed together, then why not make it a special occasion and enjoy a night or two in a downtown Toronto hotel like One King West? With various suites to choose from, all with a plush king-sized bed and a TV, you and your love will be able to enjoy some romantic, peaceful time together away from the cold winter weather. We suggest booking a Tower Premium or Tower One Suite as these suites not only offer a comfy bed, but a living area to reside in as well. Plus the views from these suites of the city are quite spectacular. Plus, if you're feeling more adventurous and want to leave the bed behind you, One King West brings you steps away from all the main attractions and modern-day conveniences.
If you're hoping to do something romantic for Valentine's Day, One King West has planned the perfect date… A four-course gourmet dinner in their Teller's Bar and then enjoy the rest of the night in one of their luxurious suites!