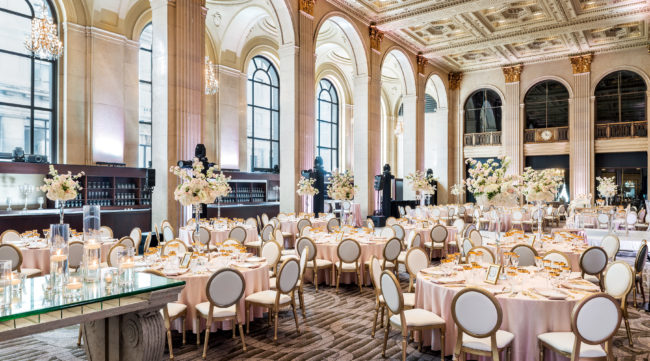 There are countless details that go into planning your dream wedding. From the décor, to the cake, entertainment and food, but we think we can all agree that when and where you're going to get married are the most important details of them all. Although Saturday has become the status quo, there is an increasing number of couples looking at having a wedding on a Friday or Sunday. Friday weddings and Sunday weddings each offer couples an appealing option considering Saturday weddings come with a higher fee and limited availability. So, should you go against the grain and have a non-Saturday wedding? We think so and here's why…
Budget-Friendly
Staying within a budget can be a challenge when planning your dream wedding. As they're typically less popular, venues offer special pricing for Friday weddings and Sunday wedding packages, making your special day much more affordable. Not only does having a wedding on a Friday or Sunday mean you won't go over budget, but also that you may have more money to spend on other important details such as the décor, a luxurious honeymoon or even a down payment on a home together! One King West Hotel & Residence offers special discounts for Friday and Sundays weddings and our Wedding Team can be reached here or at 416-548-8128 to find out more about our great pricing!

Tips:
If you're getting married on a Sunday or Friday, note that when these days fall on holidays, they are considered prime dates and may not be offered at special prices.
If you're looking for Friday or Sunday wedding venues in downtown Toronto that offer special packages for these days, we suggest looking at our location, One King West Hotel & Residence and speaking to our Wedding Specialists who can provide you all the information you need!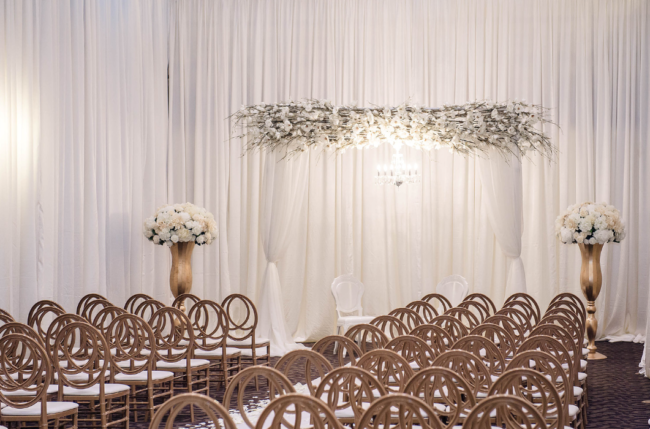 Your Pick of Date and Vendors
As we all know, Saturday is the go-to day for weddings but as there's a limited number of Saturdays in a year, it may prove difficult getting your ideal date at your ideal venue (unless you're willing to wait a couple years for some Toronto venues). By having your wedding on a Friday or Sunday, you increase your odds of getting married during the time of year you want and at the perfect venue for your dream wedding!
Wedding venues aren't the only important aspect to get booked on prime dates fast – so do vendors – which means you get your choice of preferred suppliers when you choose to get married on a Friday or Sunday.
Tips:
If you're expecting a huge guest list but hoping to cut it down without hurting anyone's feelings, a Friday or Sunday wedding can help you with that as not everyone will be able to make it work.
And if you're looking for the perfect venue that has prime dates still available for 2018/19, One King West Hotel & Residence may be the venue for you. Have a look at our historically significant and incredible venues here.
More Time for Fun!
For Sunday weddings, you can host a welcome party on the Saturday night before the ceremony. A rehearsal dinner or cocktail reception would be a fun way to interact with your guests ahead of the celebrations, especially with those coming from out-of-town. And of course for Friday weddings, you can get more face-time with a Day-After Brunch. One King West Hotel & Residence offers three options to extend the celebrations!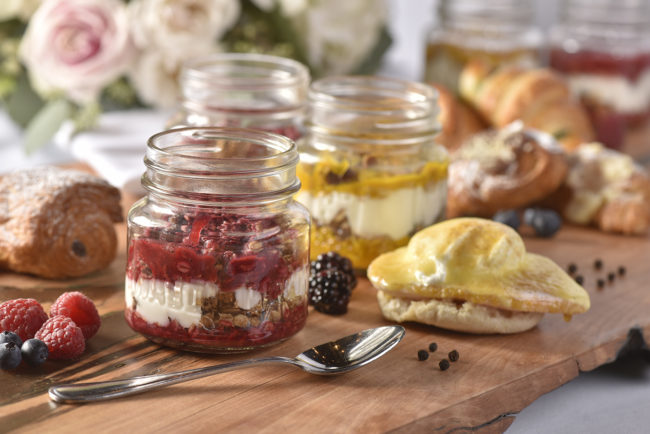 As perfectly stated by The Knot, "Sunday weddings seem to prolong the fun — the rehearsal may be on Friday night with Saturday as a day to recuperate and finish up last-minute details before the Sunday event." This makes for the perfect opportunity to spend time with those loved ones you may not see as often as you'd like. And if a fair amount of guests are coming from out-of-town, this gives them ample time for travel.
When it comes to Friday weddings, The Knot says, "A Friday night affair enables you to have a post-wedding brunch or get-together on Saturday; then guests still have another day of the weekend to relax before heading back to the grind on Monday." We can't help but think how nice it would be to have some time to chill-out for both the guests and yourselves after a long night of wedding celebrations… So not only are the celebrations extended, but so is the relaxation period!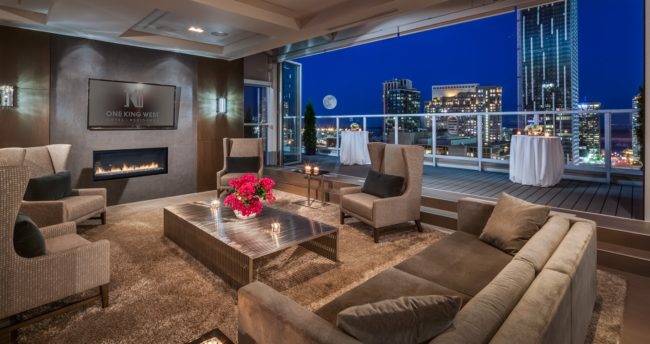 Tips:
If you're having a Friday wedding, guests may have to take time off work so be sure to send the 'Save the Date' at least a year in advance and specify that your wedding is on a Friday. So, it would read: 'Friday, September 18th, 2018'. And for Friday evening weddings, make sure that you plan the ceremony so it's more of a Friday night wedding and starts after 5:30pm. This way, those guests who work or are coming from out of town have some leeway!
For both Friday or Sunday weddings, it always makes it easier to choose a venue that also offers accommodations, such as a hotel, and booking a room block. This way, the whole weekend becomes an event when your guests are staying close to one another. A hotel that offers extraordinary wedding venues, as well as luxurious accommodations is One King West Hotel & Residence in downtown Toronto.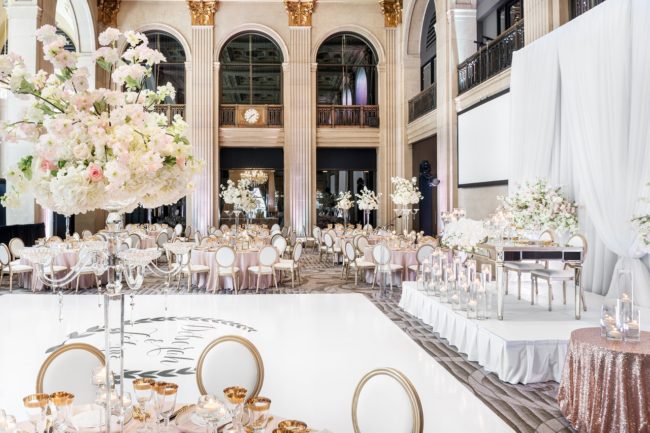 To find out more about the benefits of having a Friday or Sunday wedding at an iconic venue in downtown Toronto, contact One King West Hotel & Residence's Wedding Specialists at 416-548-8128 or via email by clicking this link.