Christmas is around the corner and you're still looking for some festive activities to keep the spirit alive? We get it! During the holiday season, Toronto becomes its own spectacular North Pole and it's always best experienced by visiting the various fairs, markets and more that are happening throughout the city.
Here's how you should spend these last few days ahead of Christmas in Toronto…
Toronto Christmas Market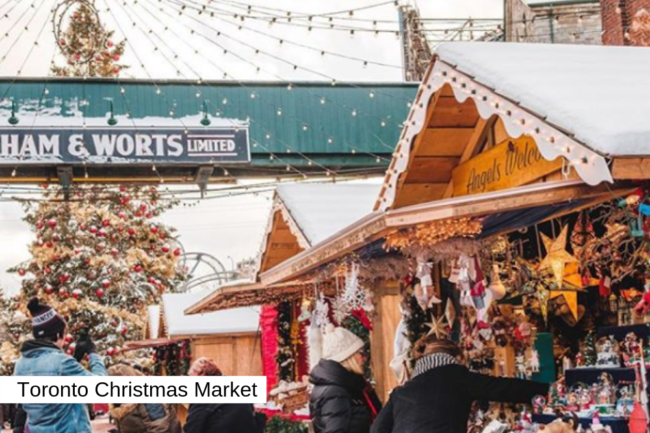 The Toronto Christmas Market is a no-brainer for people looking for some holiday cheer during this time of the year. This market is hosted at the historic Distillery District up until December 23rd and is the perfect place to enjoy seasonal eats, drinks and of course, to get your last-minute Christmas presents! If you're thinking of heading to there in the next few days, visit our Guide to the Toronto Christmas Market to find out everything you need to know to make the most out of your trip. Tickets are $6 on Fridays after 5pm and weekends and this is a brief 10-minute drive or streetcar from One King West Hotel & Residence!
Nathan Phillips Square's Fair in the Square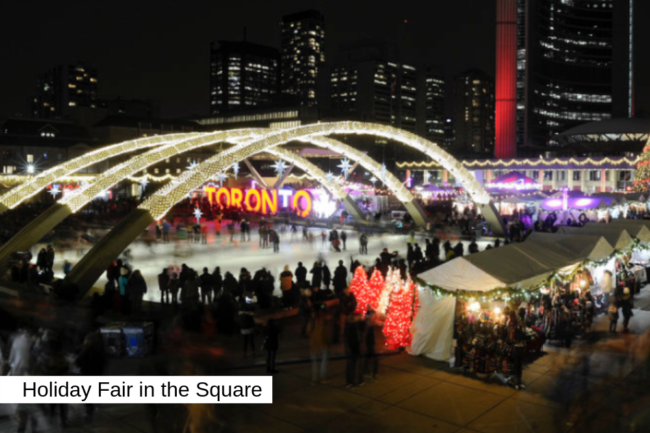 Fair in the Square is happening at Nathan Phillips Square until December 23rd and is a must-visit for those looking to get in the Christmas Spirit. In addition to the infamous ice-skating rink opened to the public, you'll find tasty festive fare, artisan vendors and even a Merry-Go-Round open to children and adults! Admission is always free, so you'll have some extra money to spend on a Christmas gift to yourself… Or your family?! Find Nathan Phillips Square (also known as City Hall) from One King West Hotel & Residence, by walking underground through the PATH.
Casa Loma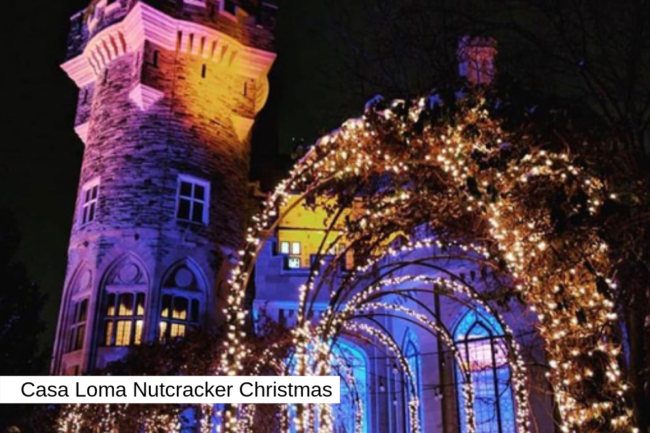 Is there a more magical place in the city than the incredible castle that is Casa Loma? Thankfully for those who love anything and everything to do with the holiday season, they've set up their grand venue as 'A Nutcracker Christmas at the Castle'. This festive event features activities and thrilling performances including famed illusionist entertainer Professor Wick and ice-skating performers Glisse on Ice. Don't forget about the 40ft tall tree in the Great Hall and Santa's workshop which kids are invited to visit! Tickets are $30 for adults and $20 for children. Casa Loma is best accessed through the TTC and taking Line 1 up to Spadina from King Station at One King West Hotel & Residence.
Aurora Winter Festival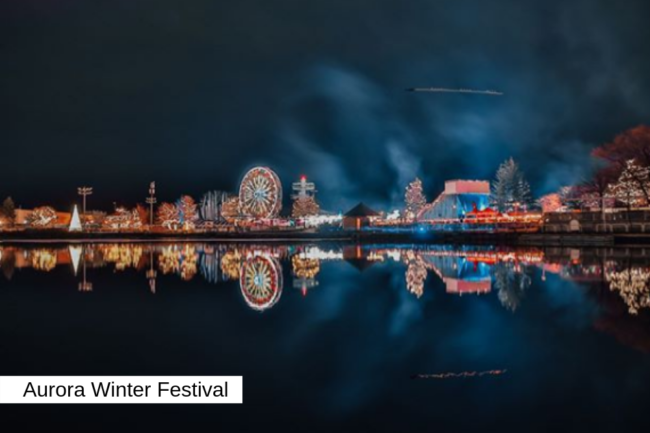 Canada's Largest Winter Festival, Aurora Winter Festival has taken over Toronto's Ontario Place until December 30th. If you're looking to escape to a hidden village with a beautiful skating rink, a tube park and massive light displays, you've found the right place! Between exploring a Christmas Market, amusement rides, food gardens, Santa's workshop, you'll surely get your fix of festive fun in the city! Tickets are between $15-$20, depending on when you go, and is about a 10-15 minute drive from One King West Hotel & Residence.
Eaton Centre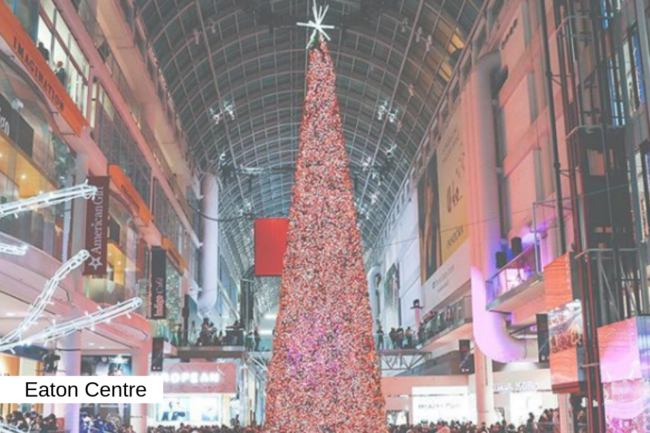 Although not a fair or market, at this time of year the Eaton Centre is lit up with incredible Christmas decorations and light exhibits that bring this downtown mall to life. If you're like many of us and left your shopping to the last-minute, then why not kill two birds with one stone and visit the Eaton Centre where not only will you be able to check-off your list, but experience some holiday cheer? The gigantic, infamous Swarovski tree looks more beautiful than ever and is the perfect background for your 'Merry Christmas' message on social media. And what's even better, there's no cost for admission and you can access the mall by walking 10 minutes underground from One King West Hotel & Residence!
Give Yourself the Gift of Luxury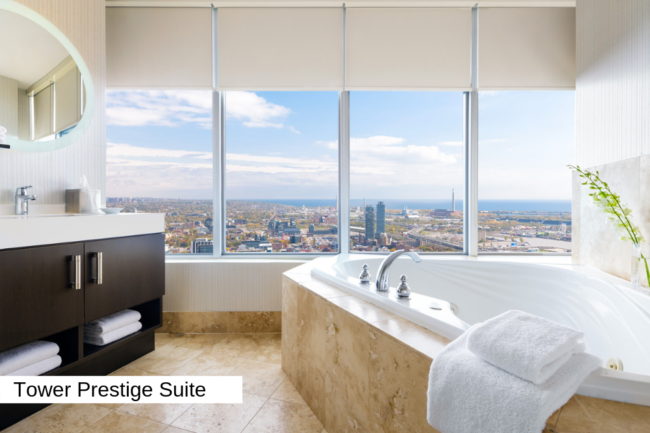 During the hectic holiday season, it's easy to forget to take care of yourself. That's why we're suggesting to take a night or two and spend a relaxing, luxurious getaway in the city. Plus, if you're looking for a home-base close to all the festive fun in Toronto, staying at a hotel like One King West Hotel & Residence will place you close to the action and ensure a convenient experience. Whether you stay in the Tower Prestige feature suite, or a Tower Deluxe, rest assured that you will spend your stay in total bliss…