Girls just want to have fun! Cyndi Lauper has never have spoke truer words. Here is how you and your girlfriends should spend a girls staycation in Toronto to ensure a great time…
Take Me Out To The Ball Game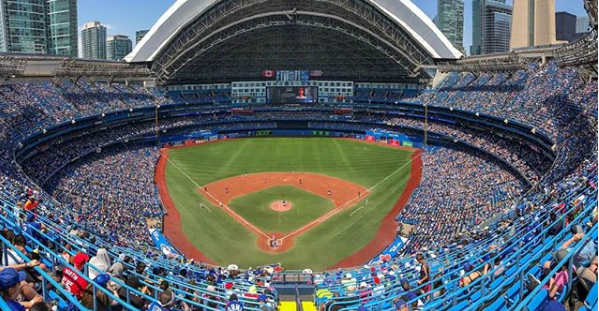 Baseball fan or not, heading out to the Roger's Centre to watch a Blue Jays game is an exciting outing for your group of girlfriends on a weekend afternoon or weekday evening. And can be a less costly activity- depending on where you sit, of course. If you're there more for the experience, hot dogs and popcorn, then why not get tickets in the 'nosebleed' section which can be as low as $15 each depending on who the Jays are playing against. It also provides the perfect opportunity for a group photo-shoot that you can share on social media so everyone knows how you're spending your girls staycation in Toronto!
Picasso for a Nite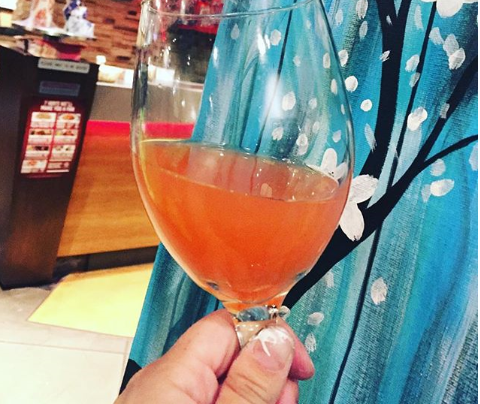 Paint Nite has become a hugely popular activity around the city and is perfect for a girls staycation in Toronto. How does it work? You can choose which location to go to based on several factors (where it is, what you'll be painting, etc.), you get a canvas, brushes and paint when you arrive and then let the games begin! The teacher will tell you what to do throughout the whole process so don't be discouraged if you don't pride yourself on your artistic abilities. There are classes ranging in skill levels but even if you you don't have an artsy bone in your body, we promise that you'll be pleasantly surprised by the final product. We forgot to mention the most important part… These Paint Nites are typically hosted at bars or restaurants so there will be wine!!
There's a Wine For That…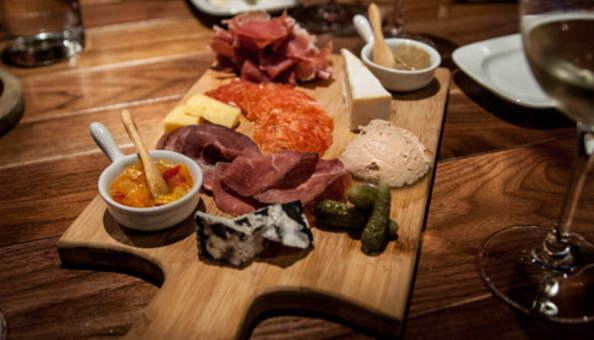 Speaking of wine… The city is known for having an array of unique wine bars which can be a great excursion for your girls staycation in Toronto as it combines delicious eats and wine! Although this may fall on the pricier side of the spectrum, wine bars typically provide a vibrant atmosphere perfect for catching up with each other while sharing some dishes and bottles of your favourite wines. Check-out this list of Best Wine Bars in Toronto according to BlogTO.
Enjoy Some R n' R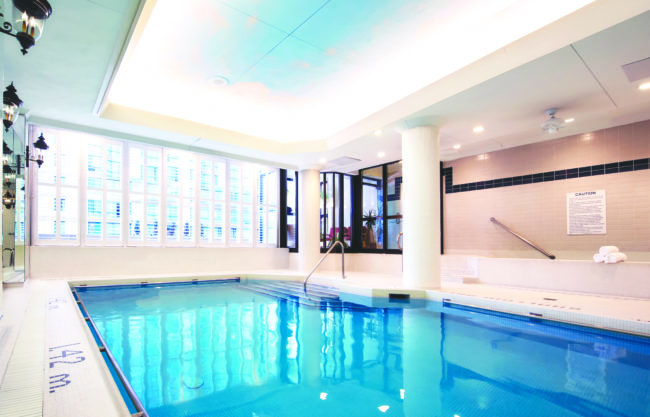 Raise your hand if you're in need of some R n' R! That's what we thought. Having a spa day in the city may seem mundane but it's actually a great opportunity to enjoy bonding time on your girls staycation in Toronto. We suggest Elmwood Spa as it has a wide variety of services which we're certain will appeal to your group. To highlight, they have their Water Therapies services which gets you access to their swimming pool, whirlpool, steam room and poolside lounge, providing the perfect setting to enjoy each other's company. They even offer a special promotion: when you buy 5 day passes to the Water Therapies, you get the 6th for free!
#GetOutside at Evergreen Brickworks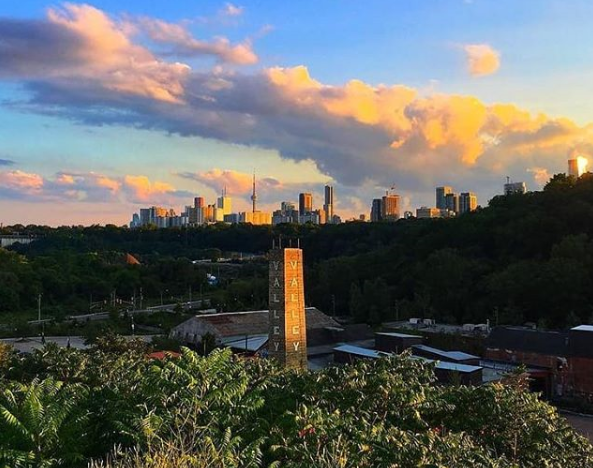 If you're looking for a more outdoorsy adventure with your girlfriends, then head to Evergreen Brickworks located on the outskirts of downtown. This area of the city offers a picturesque scenery that's ideal for a walk to enjoy nature. If you're girls staycation in Toronto is planned for a weekend then we suggest heading over there during the day on Saturday or Sunday as there's always something going on, including a Farmer's Market featuring an array of scrumptious eats and fresh produce. They also have a great store where you'll stumble upon lots of interesting local finds and a restaurant known for having an amazing brunch!
Slumber Party!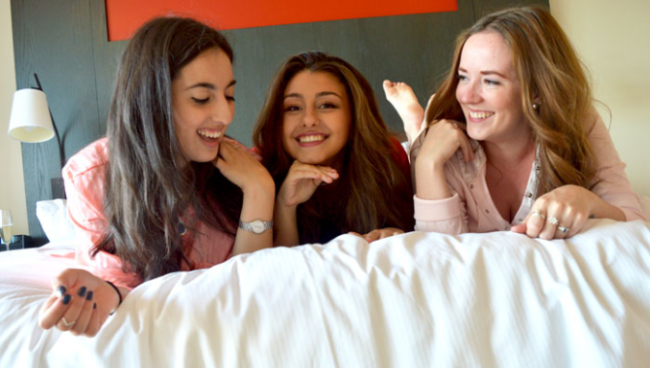 It's not often once you leave high school that you get to have a sleepover with your gal pals. That's why booking a night at a downtown hotel close to everything is great idea for your girls staycation in Toronto. We suggest One King West Hotel & Residence Hotel & Residence as we bring you close to all of the main attractions and activities. The suites are spacious and offer the best views the city had to offer so get those cameras ready. Plus we're located right at the corner of Yonge and King Streets meaning you have direct access to the King Subway Station and are about a 5 minute walk from Union Station so no matter where you're coming from, it's a convenient trip. Plus One King West Hotel & Residence's Teller's Bar & Lounge features an array of great events including live music Thursdays, Ladies' Night on Tuesdays and Charcuterie + Wine Night on Fridays, guaranteeing a great time together!