As a heritage building in the heart of the city, One King West Hotel & Residence is home to stunning architecture and second-to-none views of Toronto which photograph quite incredibly, no matter if you're using your phone or a fancy DSLR camera.
Whether a back-drop or the focal point of the post, you're guaranteed an Instagrammable shot and let's face it, if you don't Instagram it, did it really happen? The answer is no, of course. Here are some of the most Instagrammable spots of One King West Hotel & Residence…
Suites
The possibilities are endless when it comes to the suites of One King West Hotel & Residence so we think focusing on the following shots are where your time would be best spent because we've seen many end results and they are kinda, really amazing! Photos of the views are what get those Toronto and Travel Instagram accounts EXCITED. And by excited, we mean lots and lots of Likes. Just make sure you use the right hashtags, such as: #viewsfromthe6, #loveToronto, #TorontoLife, #lonelyplanet, #travelgram, #wanderlust, #passionpassport, etc.
Here's inspiration from some of our favourite shots guests of One King West Hotel & Residence have taken in their suite: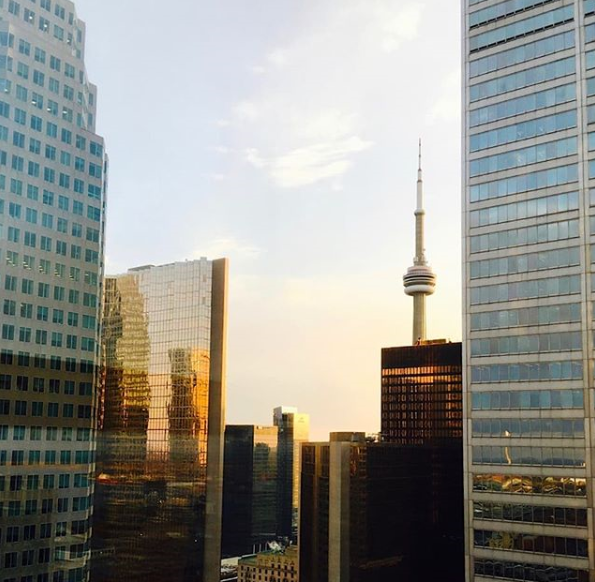 Dreamy views of the CN Tower captured by Lynne Knowlton. Don't forget to tag the @CNTower!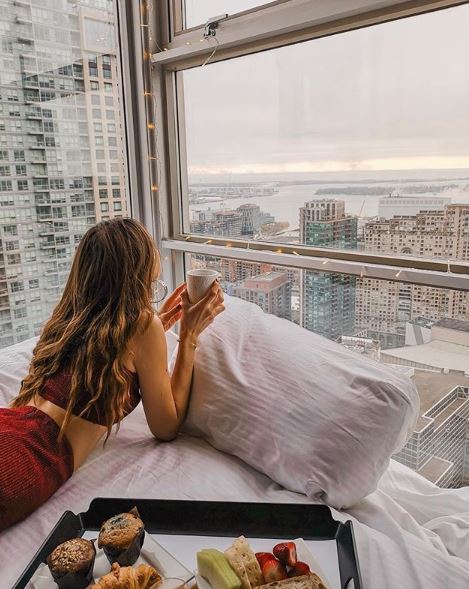 Federica Delsale uses every angle of the suite to ensure a luxurious shot!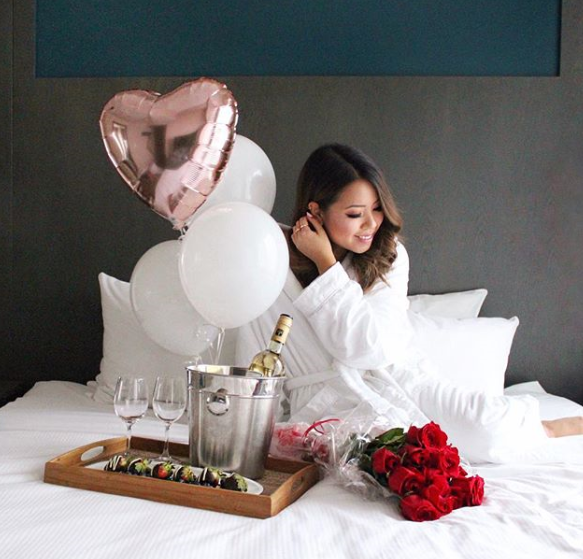 Romantic staycation spent the right way by Angela Chau…
If you want that cuddling, cozy bed shot to ensue jealousy, then our plush king-sized beds are exactly what you need. You can even incorporate a cup of coffee, or other props to really invoke that sense of luxury-comfort.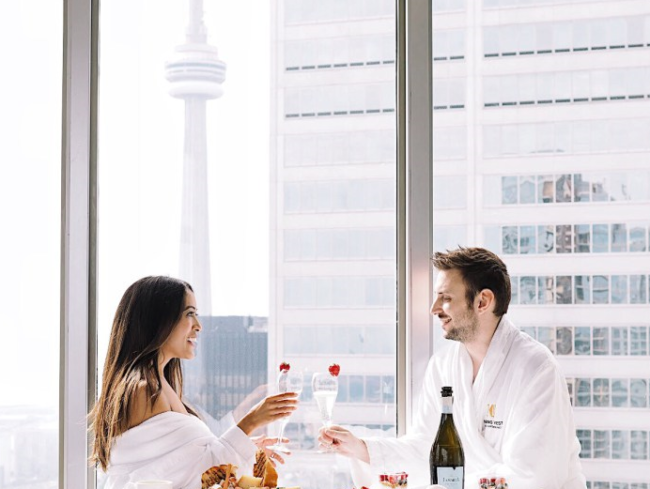 Dine and Fash perfectly captures the sense of luxury and relaxation – perfect for Instagram!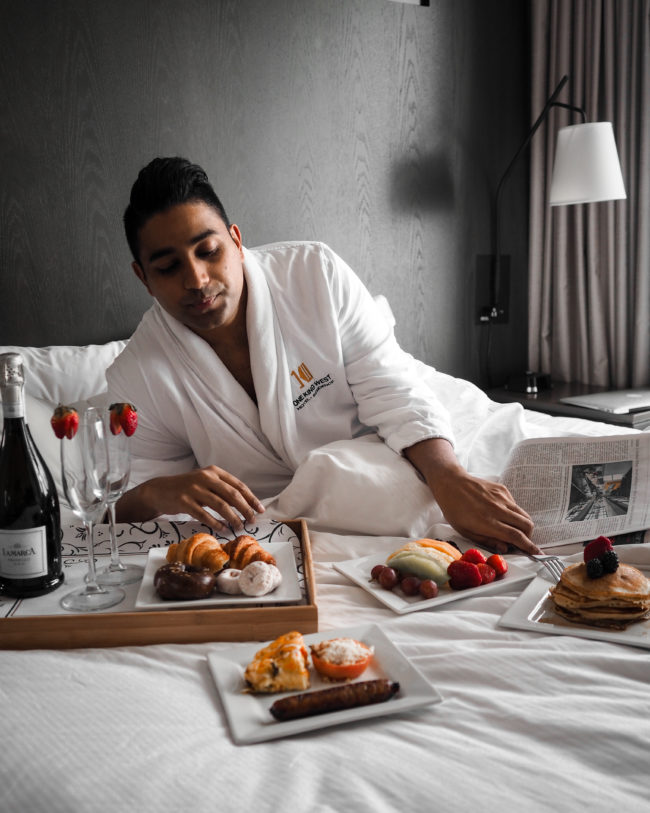 The combination of a plush bed, comfy robe and delicious spread is sure to get people's attention on Insta! Great shot by @endoxist.
Grand Staircase
The Grand Staircase, leading from the lobby to the Grand Banking Hall, is number one on this list. The combination of the glowing, vibrant chandeliers, the gold railing, and marble architecture is what Instagram dreams are made of. This area of the hotel has been a favourite for couples taking photos on their wedding day and creating that perfect 'first look' shot, as well as passerby's who become mesmerized by its beauty. As the Grand Staircase has been a part of the hotel since 1914, the historical landscape makes for an incredible photo suitable for anyone's Instagram.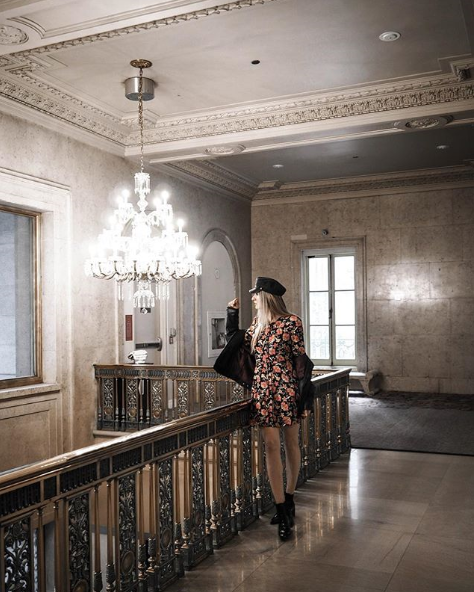 The lighting on the Grand Staircase is ideal for Instagram – so enchanting! Captured by @mon_mode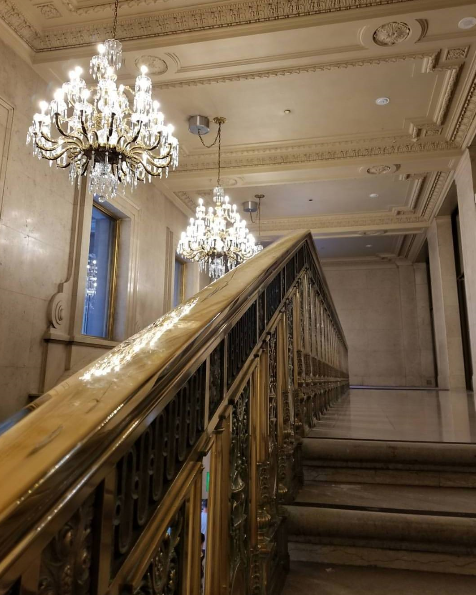 No filter needed on shots of the Grand Staircase… Shot by @joanneandkenny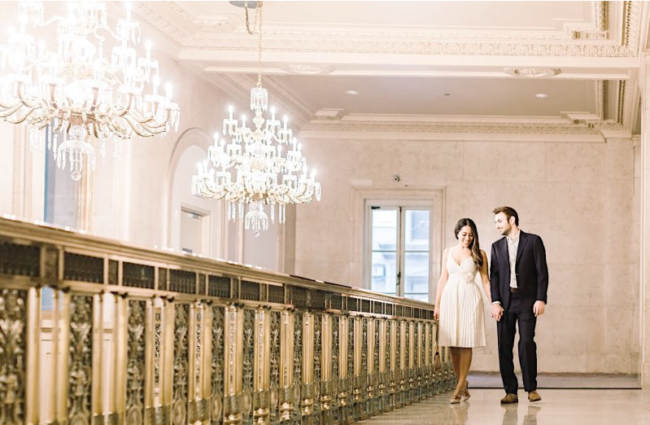 Romantic photo-shoots like this is what your Instagram grid NEEDS! Captured by @dineandfash
Vault
The historic Vault has been a part of One King West Hotel & Residence since 1914 when the building became the Dominion Bank. Since the hotel's opening in 2006, the Vault went from being the most secure bank vault in North America to an event venue and of course, location for photo shoots. It's an iconic spot for couples to shoot their wedding photos, as well as for guests to get that comical, "Help me! I'm locked in the Vault!" post. Just take a look at these awesome shots:

Everything about this capture by Agi Studio is perfect…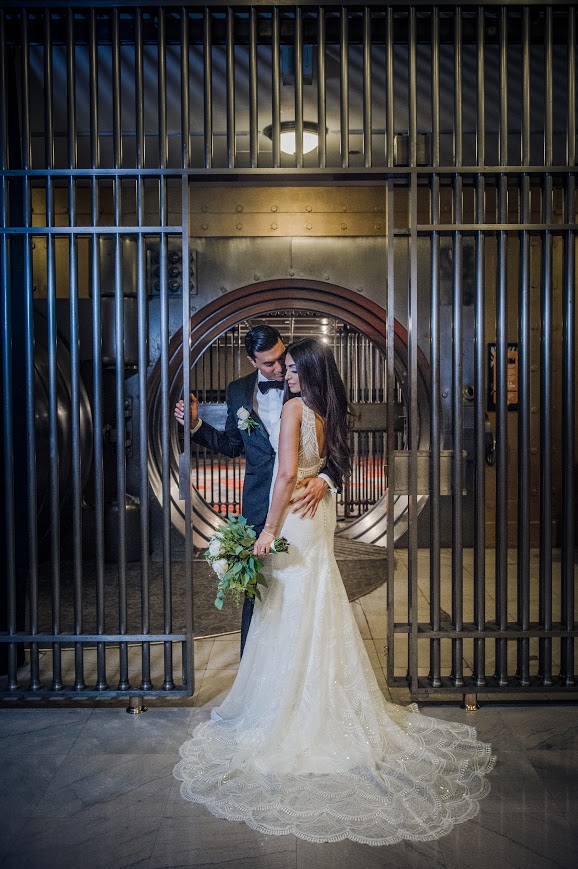 So incredible… Wedding day or not, you need a shot like this for your Instagram grid! Captured by @agistudio
Lobby
Our lobby is the first thing you see when you walk into the building and sets the tone for the rest of your experience at this downtown Toronto hotel. The blend of the historic architecture and modern touches creates such a beautiful surrounding, you won't be able to resist snapping a photo for your Instagram.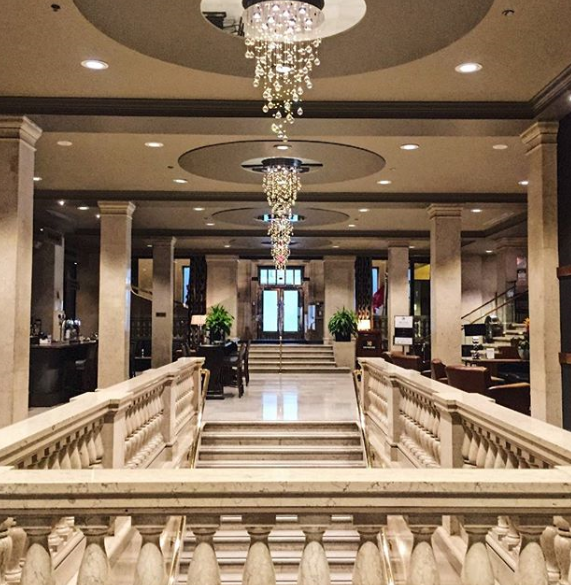 This is the first sight you see when walking into the entrance off Melinda Street. You definitely need to stop to take a couple of shots!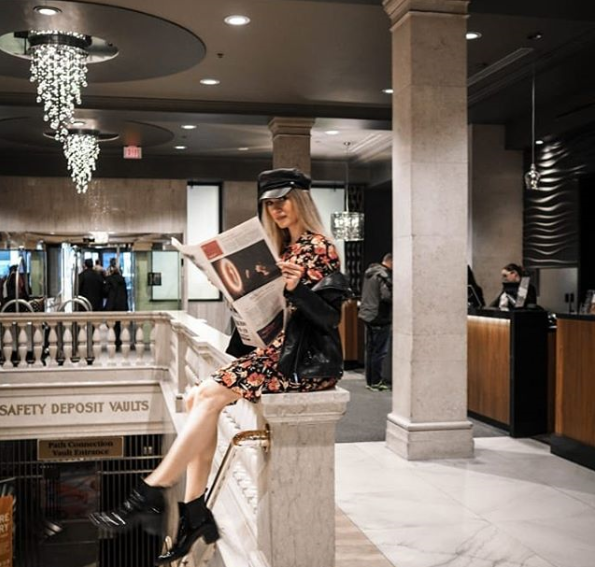 The marble throughout One King West Hotel & Residence's lobby is the perfect backdrop, as proven by @mon_mode!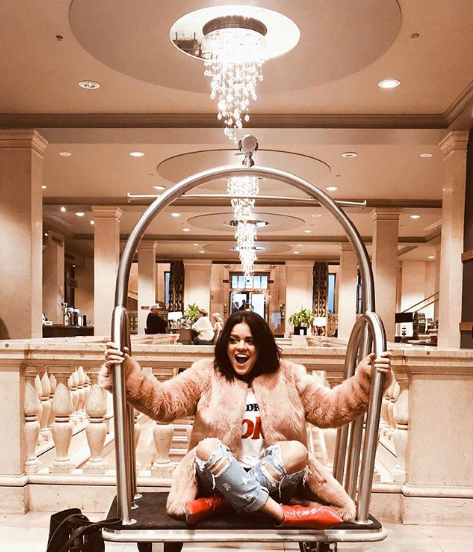 The use of props is always a good idea for candid shots to add to your Instagram! Shot by @rebecazavaletaofficial
Don't forget to follow One King West Hotel & Residence on Instagram to keep up-to-date all of the Insta-worthy shots… Follow us here.