THE INSIDE SCOOP INTO ONE KING WEST'S & WEDDINGBELLS' ROYAL HIGH TEA…

The most talked-about, anticipated Royal Wedding is approaching and you still don't know what you're doing? Luckily, you still have time to throw an ultimate High Tea Party! Last week One King West Hotel & Residence and WeddingBells hosted an amazing Royal Wedding Afternoon Tea Party in our majestic Grand Banking Hall and after such a successful event, we have some tips to share with you!
PREPARE FOR AN EARLY (VERY EARLY) MORNING
The Royal Wedding will start broadcasting globally from Windsor Castle at 10:30am their time so if you live in Toronto, our local channels will begin airing the excitement in the wee hours of the morning. How early? Depends on what you want to watch live, in real-time. 4:30am to 5am EST is when the channels will start the broadcast so you can catch the celebrity arrivals, and around 6:15am, Prince Harry and his best man, Prince William are expected to arrive.
To ensure you're ready for this early-morning start, we suggest preparing as much as you can for your Royal Tea Party the night before and hitting the pillows early. That means setting the table with all the cute décor you have, making the tea sandwiches and organizing the delicious dishes so all you have to do is take everything out from the fridge and place them on the table.
BREAK-OUT THE FANCY CHINA
Break-out the fancy cups, teapots and dessert plates for this ultimate high tea party if you really want to feel like you're in Britain rubbing shoulders with the Royals. Using this elevated dishware will also ensure the most Instagram-worthy shots to post all over your social media and instill jealously among your followers!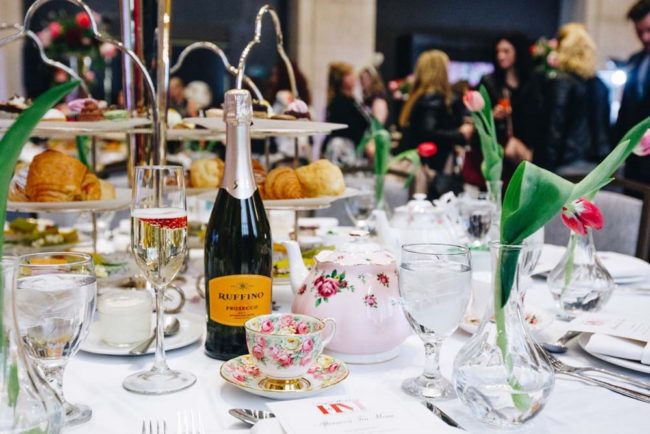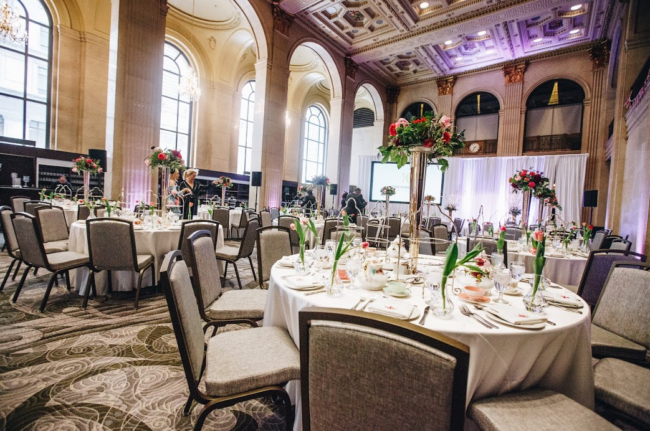 PUTTING THE 'TEA' IN TEA PARTY
What's more important than the tea at your ultimate high tea party? Not much! We suggest having a variety of types to appeal to any one of your guest's preferences. That means having a black tea, herbal tea and green tea on the table. Head to DAVIDsTEA to have your pick of specialty teas such as the 'Organic Cream of Earl Grey' and 'Organic Queen of Tarts' tea that are perfect for this occasion!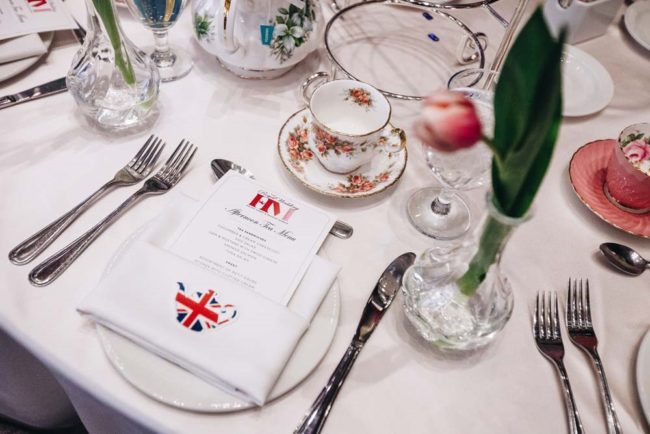 THE THREE TIERS OF DELICIOUSNESS
So what delicious eats are typically served at a Royal High Tea Party? First, start with an assortment of tea sandwiches including the popular egg salad, cucumber and cream cheese, tuna salad, ham and mustard and lastly, smoked salmon. These were the sandwiches our Chef Sevilla prepared for our own Royal High Tea Party and were a hit among the guests! Now onto the scones… You can pick a variety of scones, from butter to berries and so on but just make sure you also serve clotted cream and some jams. Lastly, end on a sweet note with a selection of pétit fours and small pastries. If you're using a tiered stand, you'll want to order them as so: sandwiches on the bottom tier, scones in the middle and the sweets on top!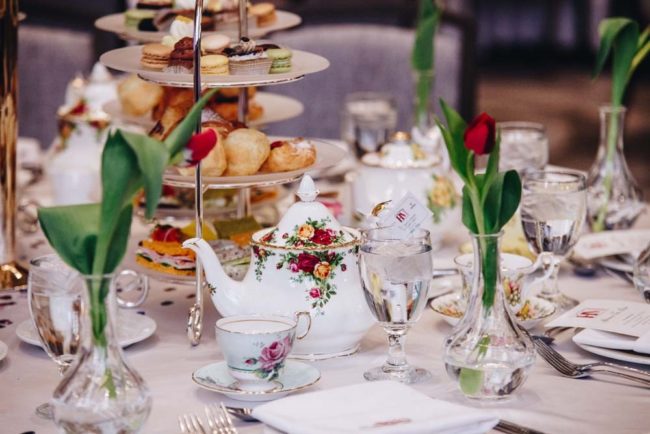 DÉCOR FOR A ROYAL AFFAIR
In terms of décor, we think you can keep it quite simple with some colourful, enriched fresh flowers. Aiming to match the florals to the rest of the tableware is definitely a must to ensure a beautiful, royal tablescape. At our Royal High Tea Party in the Grand Banking Hall, tables were dressed with sensational florals provided by Quince Flowers, as well as British-themed confetti sprinkled around. Don't forget to incorporate the British flag wherever you can for that pop of colour!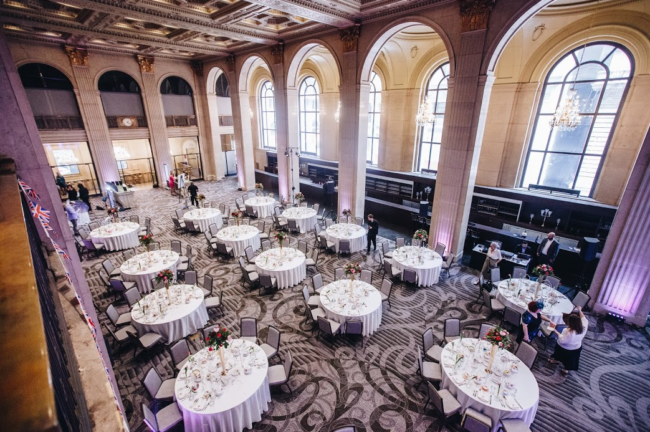 WHAT TO WEAR
You can't be expected to attend a Royal British Affair in anything other than a chic, classy and unique fascinator and your Royal High Tea Party is no exception! Head to an accessory store ASAP to get your hands on one.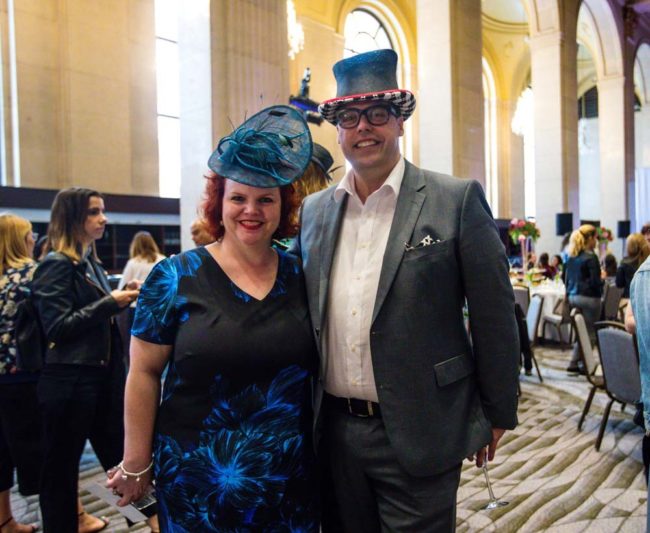 WHO TO INVITE
Who's on top of our guest list? Who other than Editor-In-Chief of WeddingBells, Alison McGill!? Not only do you know she'd wear the most exquisite fascinator you've ever seen, she also has the inside scoop into Prince Harry's and Megan Markle's Royal Wedding after visiting the Windsor Castle a short while ago! Read about it here. We'd of course also invite Rebecca Chan, one of Toronto's most elite Wedding Planners who's on-top of all the latest Royal Wedding predictions.
Your Royal Wedding at One King West Hotel & Residence is just a few steps away!
Check out our wedding venues and make sure to download our online brochure!
Key dates are still available for 2018 and 2019, especially for those looking to take advantage of promotional pricing for a chic Friday evening celebration or a stylish Sunday soiree Wedding!
Let our Wedding Specialist help you plan the wedding of your dreams.

Photos captured by Kevin Tablizo Photography.