As your wedding day quickly approaches, there are a few things you need to prepare for before your special day. Check out our top 10 tips for getting ready on your wedding day below!

1. Get a good night sleep
It is important to get extra sleep the week before your wedding. Once the wedding festivities begin it will be harder to get a solid's night sleep. Although you may like the idea of throwing a slumber party with your bridesmaids, you don't want to be kept up by a restless sleeper or girl talk.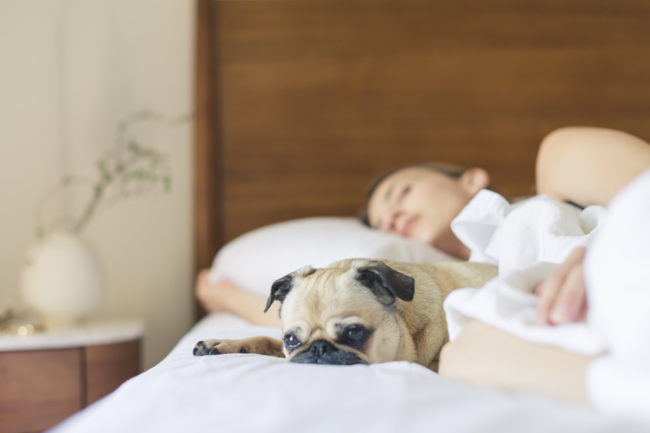 2. Make sure to eat
Eat a breakfast that is high in protein and complex carbs as it will take a while to break down in your body and keep you going. While you are getting ready, make sure to have an array of options for your wedding party that will tide them (and you) over until the reception. Sandwiches, fruits, veggies and salads are great options as they are healthy and easy to eat.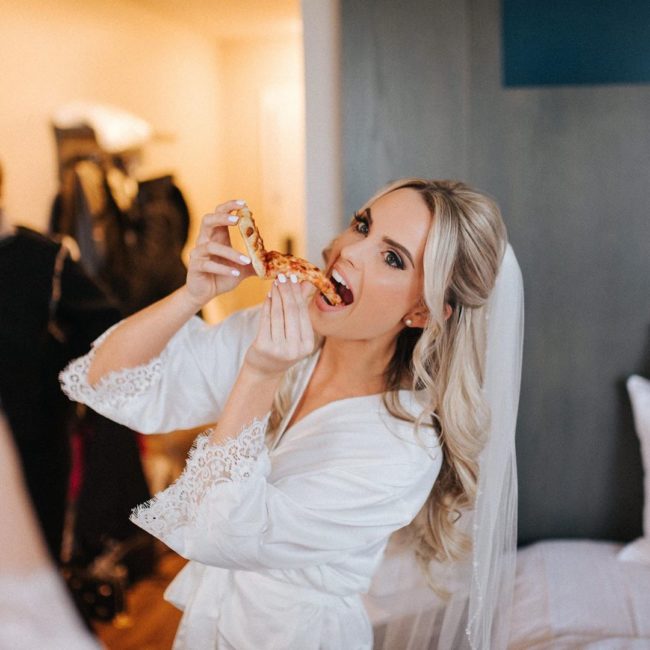 3. Give yourself lots of time
You want to be able to relax and have a good time with your wedding party while you are getting ready. Create a timeline for the day and stick to it. This will make things run smoothly and will help you plan your time accordingly.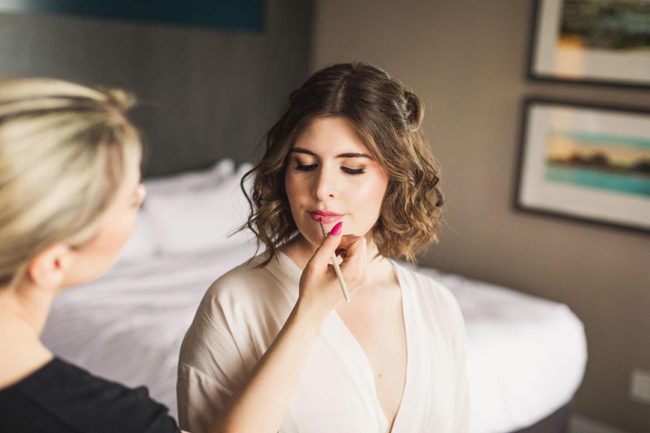 4. Wear the right clothes
Whatever you wear make sure that it is something that doesn't need to be pulled over your head. Dress shirts are a great option as they can be easily unbuttoned after your hair and makeup are complete. Alternatively, matching robes for you and your bridesmaids are perfect for photos, easy to get ready in and a cute gift for your wedding party.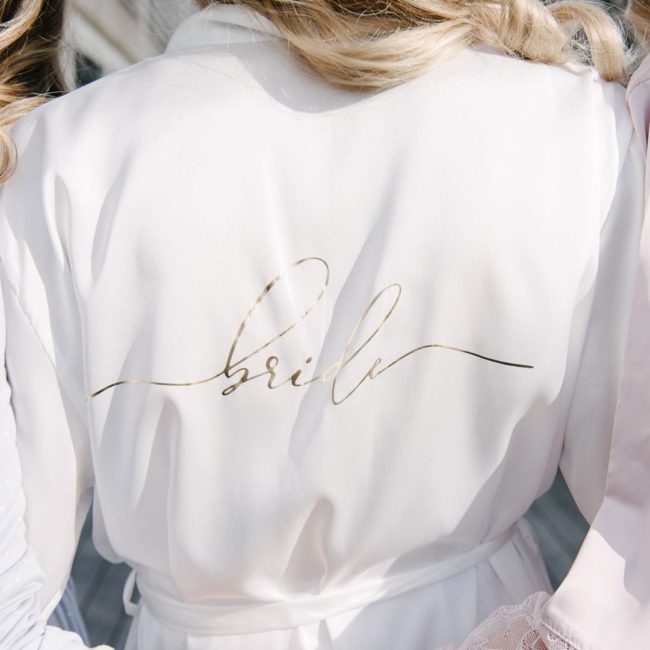 5. Don't drink too much alcohol
Remember to drink lots of water and try to keep the amount of alcohol to a minimum while getting ready. A glass of champagne or a mimosa is nice for a celebratory toast but too many may give you a headache and unwanted buzz.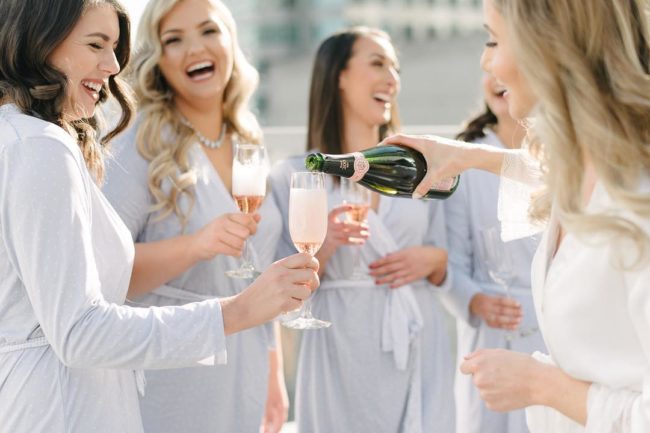 6. Have a good playlist
A great playlist can help get you in the right mindset for your wedding as it can put everyone in a good mood and ease any nerves. If you don't want to be burdened with making a playlist let one of your bridesmaids do it for you.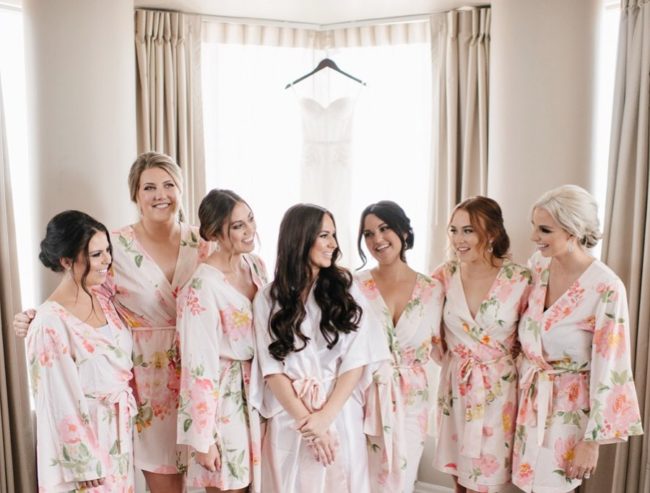 7. Research "getting ready" photos
If you are having your photographer show up while you and your bridesmaids are getting ready, it is best to research some photo ideas. Pinterest and wedding blogs make it easy to get inspiration while having a room with natural light will help create beautiful shots. Make sure to let your photographer know if you would like more candid shots as this is something they have experience doing as well.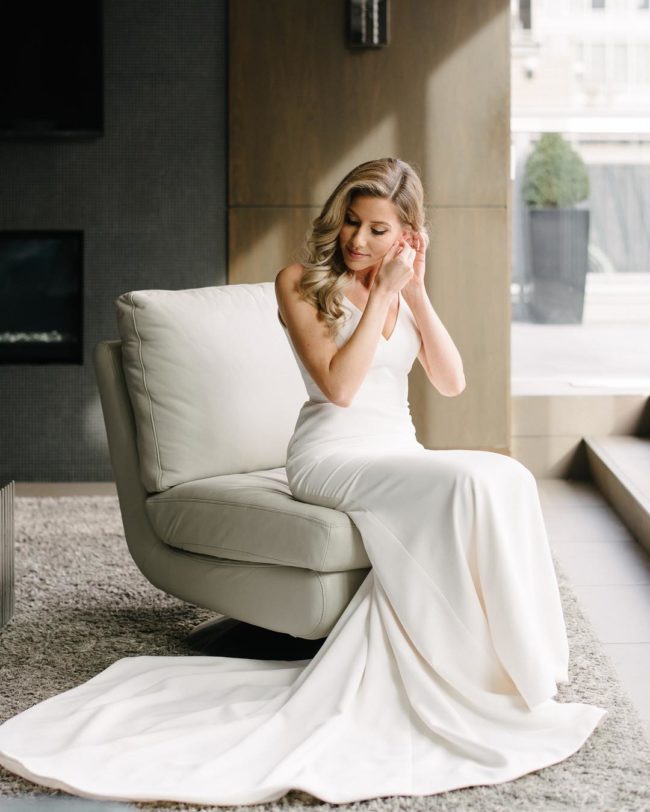 8. Don't be afraid to ask for help
You want your wedding day to run as smooth as possible so remember it's okay to give tasks to your family and friends. They are there to help you with whatever you need to make your day stress free.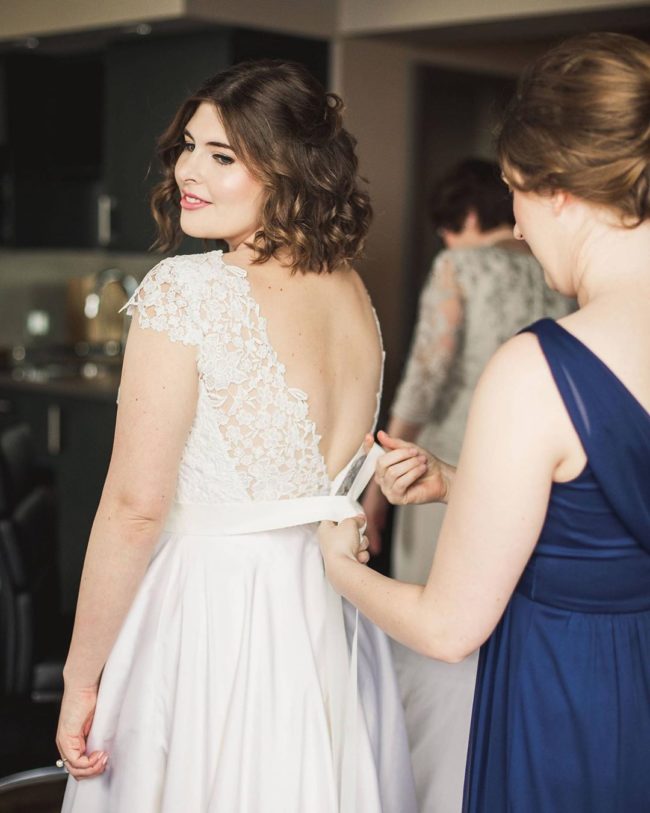 9. Have an emergency kit on hand
Designate one of your bridesmaids to be in charge of holding on to an emergency kit that would store anything you may need for your wedding day. This could include a small sewing kit, band-aids, Advil, double sided tape and a mini hairspray.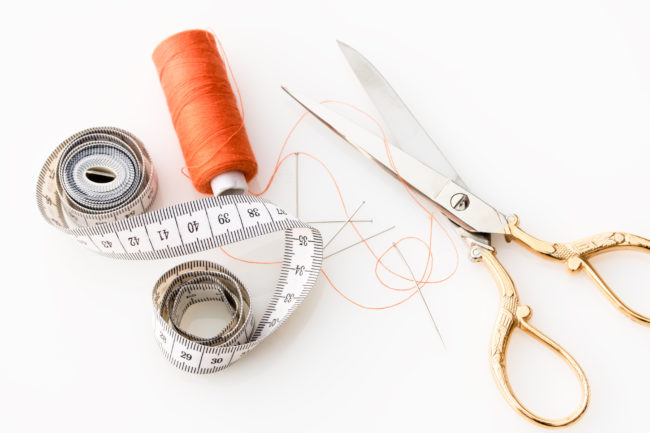 10. Don't forget to have fun
Most importantly have fun! It's your wedding day so enjoy every second of it.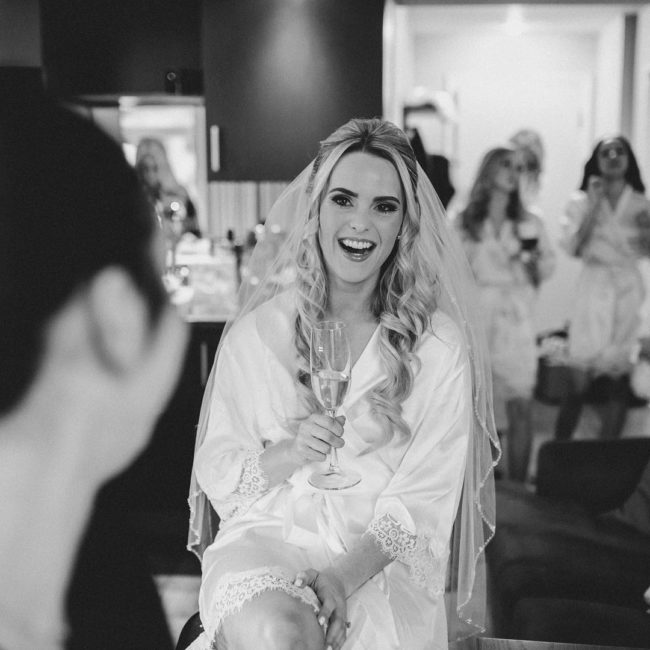 Do you need some inspiration for the day of your wedding? Check out our Pinterest boards for some ideas by clicking
here
.