Finding that perfect activity to do as a family can be a challenge when there are so many different people to please, with different likes and interests. Thankfully Toronto has so much to do and see when it comes to spending some quality time with your family. And we've narrowed it down… Here's a list of our favourite fun things to do in Toronto for the whole family!
Ice Skating: for the sport lovers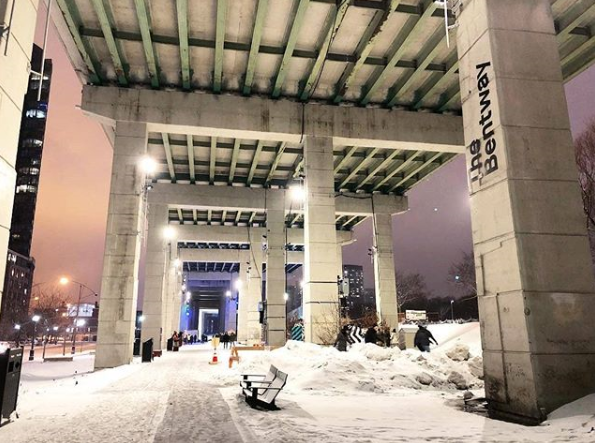 Ice skating at one of the many public rinks in the city is an enjoyable thing to do in Toronto for the whole family, granted no one falls on their behind too often! There's plenty of rinks to choose from, typically picked based on location, but ones to highlight includes The Bentway, Nathan Phillips Square and Harbourfront Centre. All free to the public, except if you need rentals, each rink provides a different, beautiful landscape to skate around with your loved ones. Be sure to do your research to decide which one is best for you and your family!
Ontario Place: for the outdoors lovers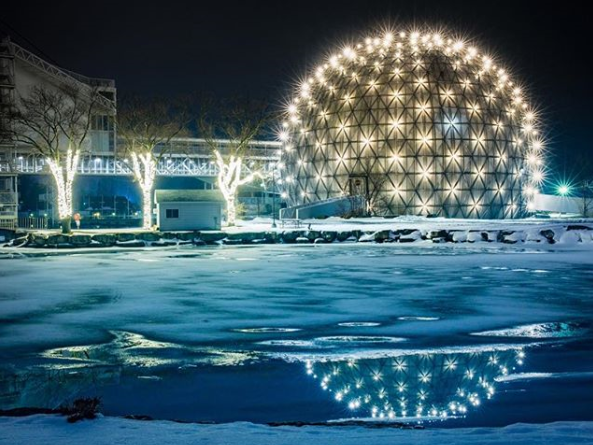 Recently given a complete makeover, Ontario Place is one happening spot with so much to do, making it a great option as something to do in Toronto for the whole family… Even during the colder months… Right now, 'Winter at Ontario Place' has taken-over and is open daily, offering families a chance to ice skate at their beautiful public rink (for free), watch a film in the Cinesphere IMAX® theatre or warm up all cozy together beside a bonfire. As if those weren't reasons enough to visit, there's also a Winter Light Exhibit happening until mid-March, featuring 12 illuminated exhibits by local artists lighting-up the entirety of this waterfront landscape.
St. Lawrence Market: for the food and cultural lovers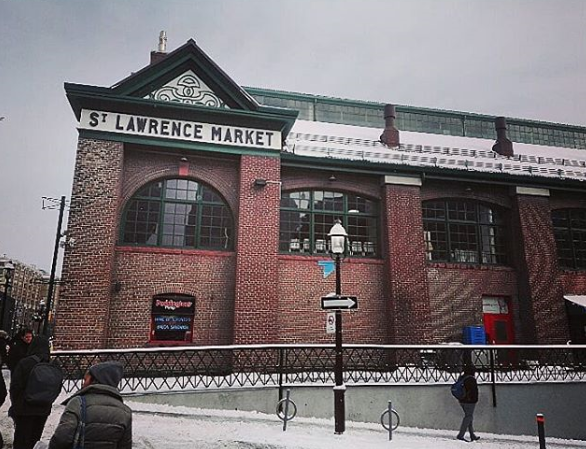 The St. Lawrence Market, although not an official 'activity', is a great area to visit to explore a historic, cultural and exciting landscape of the city which is why it's on our list of something to do in Toronto for the whole family. Walking booth-to-booth within the market is quite eye-opening and stomach-opening with so many delicious aromas filling the air. We suggest visiting the St. Lawrence Market in the wee-hours of the morning on weekends to beat the crowds! What booths should you be sure to stop by? We suggest Buster's Sea Cove for delicious fish and chips, Scheffler's Deli & Cheese and The Stonemill Bakehouse Ltd. for some all-together great eats.
High Park: for the animal and adventure lovers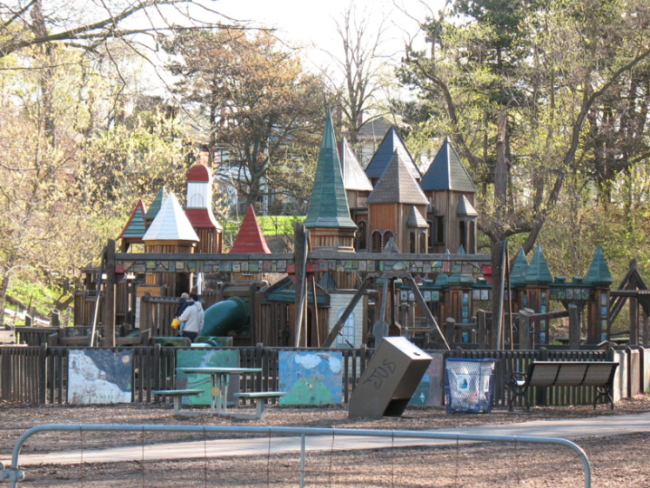 High Park, well-known for its stunning Sakura Cherry Blossom Trees, has so much to offer as something fun to do in Toronto for the whole family. To note is the zoo which is open daily and not to mention is totally free! You can find bison, deer, llamas, peacocks, highland cattle, and more here all in downtown Toronto. You'll also find what must be the largest outdoor playground in Ontario, the Jamie Bell Adventure Park.
Royal Ontario Museum: for the art and history lovers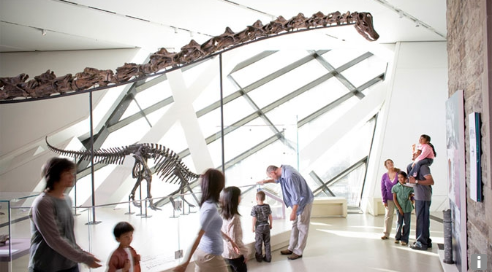 With every step you take through the ROM, it's hard not to 'ooo' and 'aaahh' at the incredible exhibits you see. From the dinosaur gallery, to the Galleries of Greece and Africa, there are quite amazing sights, sounds and new things to learn. Checking-out the CIBC Discovery Gallery is also a must for families for a unique opportunity for kids to learn with interactive areas filled with touchable artifacts and specimens! Who else wants to be a kid again?!
Family Getaway: for the sleep lovers (aka everyone)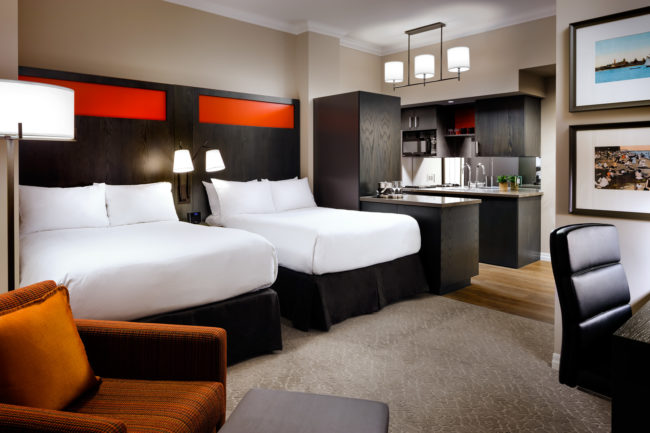 There's one thing that all of these activities have in common… They will poop you and your whole family out! This may make it a bit harder to head home at the end of the day, depending on where you live, of course. So instead of ending the day on a tired, grumpy note, it may be worth it to check-out some downtown Toronto hotels that bring you close to all of the action. An option is One King West Hotel & Residence Hotel & Residence, located RIGHT in the heart of the city. No seriously, you can't ask for a better location, especially with it being so close to the subway and Union station. There's plenty of options to choose from in terms of room-types, which will be based on your family. But we suggest going for a Historic Double or Tower ONE suite for families of 4 or less.