The Toronto International Film Festival has officially begun in Toronto. From now until September 15, check out our top 5 ways in which you can make the most of your TIFF experience.
Choose your films wisely
Each year the film roster for the Toronto International Film Festival gets bigger and better. This makes it almost impossible to decide what should be at the top of your TIFF list. The Lighthouse, The Goldfinch, Joker, A Beautiful Day in the Neighbourhood, Knives Out, Hustlers and Ford v Ferrari are some of the films generating a lot of buzz heading into the first week of TIFF.
TIP: When booking your tickets always look for the opportunity of a Q & A at the end of the film.
Celebrity spotting
There is no need to feel ashamed if the most appealing apart of TIFF are the celebrities that take over the city. Several big stars are expected to be in the city including Meryl Streep, Daniel Craig, Christian Bale, Natalie Portman and Jamie Foxx. There will even be some of Canada's own to walk the red carpet such as Christopher Plummer, Donald Sutherland, Ellen Page and Neve Campbell.
Walk down Festival Street
During TIFF's opening weekend (September 5-8), King Street is converted into Festival Street. Between Peter Street and University Avenue, the street is converted into a pedestrian paradise with extended patios for restaurants and bars. There will be live music, free screenings and food trucks during the weekend.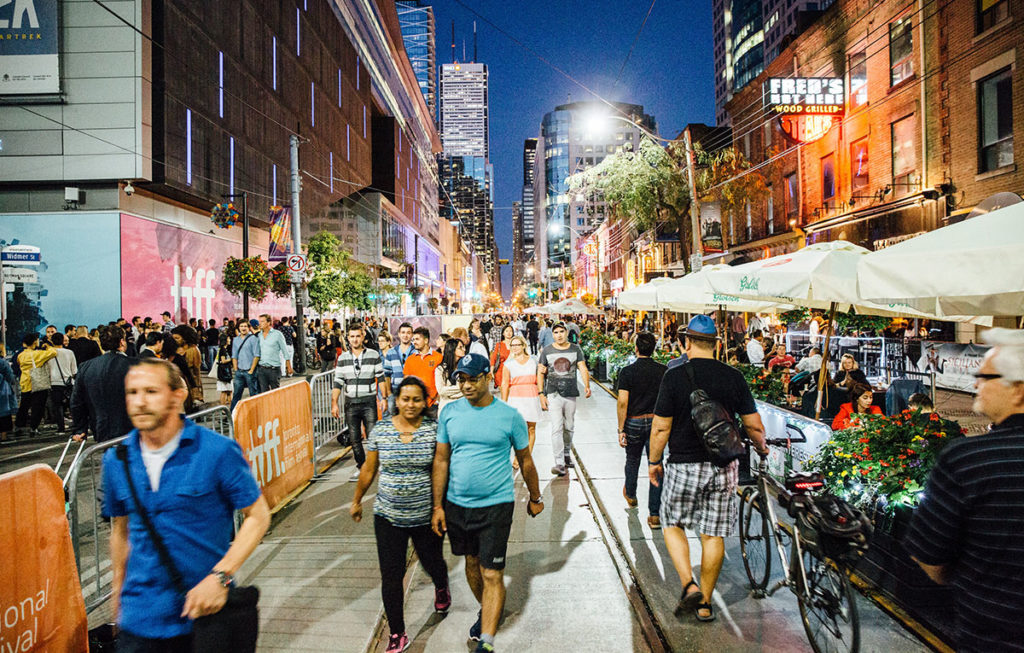 Get out of your comfort zone
There are so many interesting films by so many talented directors that will be debuting at TIFF. This is your chance to see a film you know nothing about or to watch a film that you typically would not go see.
See what else is going on in the city
During TIFF, the city is electrified with excitement due to the arrival of celebrities and events happening all over the city. Here at One King West Hotel & Residence, we created six custom cocktails that were inspired by this year's TIFF films. We will also be selling champagne by the glass as nothing beats a flute of bubbly to get the festival going. Lastly, if you haven't been one of the lucky ones to spot a celebrity, stroll over to the One King West Hotel & Residence's lobby to snap a photo on our red carpet with two of TIFF's biggest stars. Post your photo on social media using #OKWredcarpet, tag and follow us (@onekingwest) on Instagram, Facebook or Twitter for YOUR CHANCE TO WIN a two-night weekend stay, breakfast for two, plus chocolate-covered strawberries. *Must be 19+, account must be public, contest ends September 15 and winner will be randomly selected.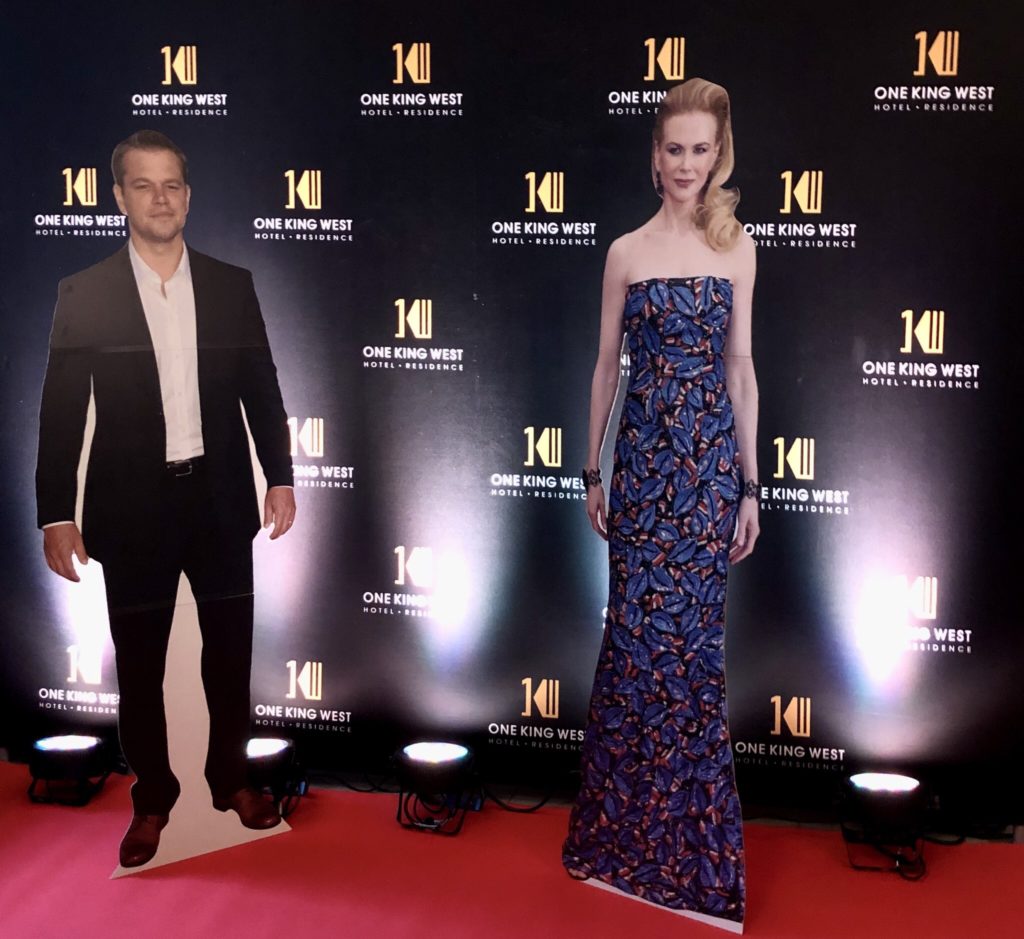 To book a reservation for Teller's Bar & Lounge during TIFF click here. We hope to see you this month!