We all feel it when we are halfway through August, and that end of summer feeling quickly starts creeping in. We ask ourselves, "Where has the time gone? How is it already August!?" We don't understand it either, but instead, we created a list of things to do in summer in Toronto to ensure you make the most of what's left of it! Start clearing your calendars for the next few weeks because you're going to be busy…
Blue Jays Game
Whether you're a fan of baseball or not, spending an afternoon or evening at Roger's Centre watching the Blue Jays is a must-do event in Toronto during the summer. With the roof open and the buzz of fellow spectators cheering, there's no better place to be in the city when the Jays are in town. These tickets are some of the cheapest you'll find for a Toronto sporting event so take advantage of that by using the extra money to get some classic ballpark food. The Roger's Centre is about a 20-minute walk from One King West Hotel & Residence so rest assured you don't have to worry about the headache that parking in downtown Toronto normally brings about.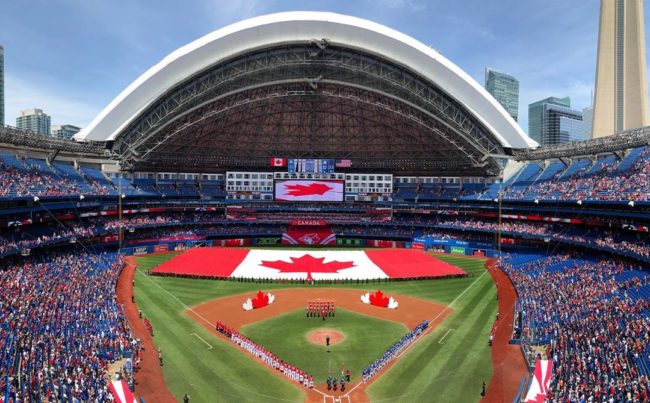 The Ex
When The CNE comes around in Toronto, although a sure-sign that summer is ending, it's the best way to finish the season off with a bang! From the unique, high-caloric eats, to the head-spinning rides and games, there are countless activities to do that appeal to everyone. You could easily spend a full day here and still not get to do and see everything. We suggest deciding your top priorities and mapping-out your trip to ensure you make the most out of your visit. Worst case scenario, you get to visit the CNE twice. To reach the CNE grounds from One King West Hotel & Residence, hop on the 509 Harbourfront Streetcar.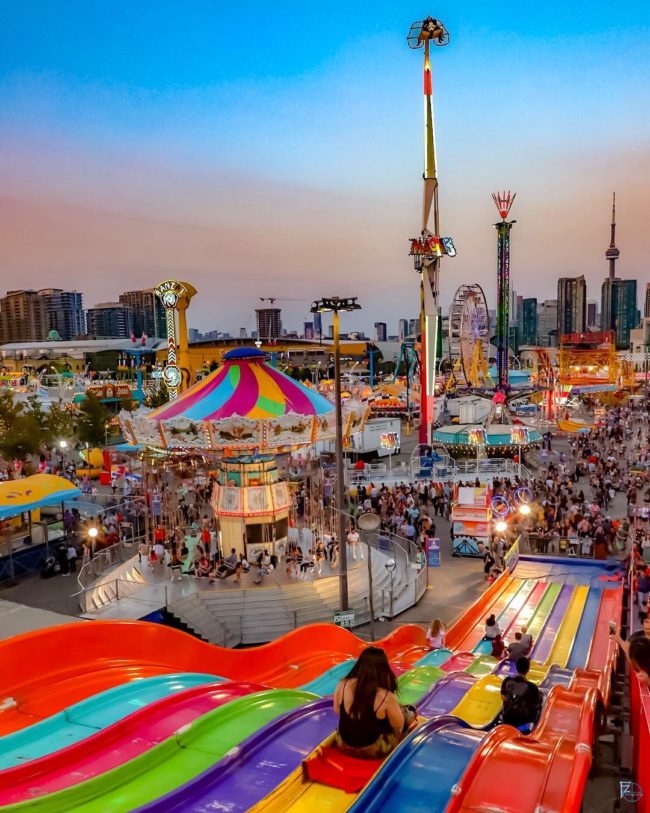 Concert at Budweiser Stage
Attending a show at Budweiser Stage is another summer staple for Toronto. Whether you're sitting in seats or on the lawn, there's nothing like spending an evening near the water listening to live music. This is another opportunity to take advantage of the warm weather because we all know it won't be too long until the temperatures dip! For summer, there seems to be a show for everyone, including Lenny Kravitz, Luke Byran, Of Monsters and Men, Lizzo and much more. Getting to Budweiser Stage (in Ontario Place) from One King West Hotel & Residence is one simple streetcar from Union Station (the 121D).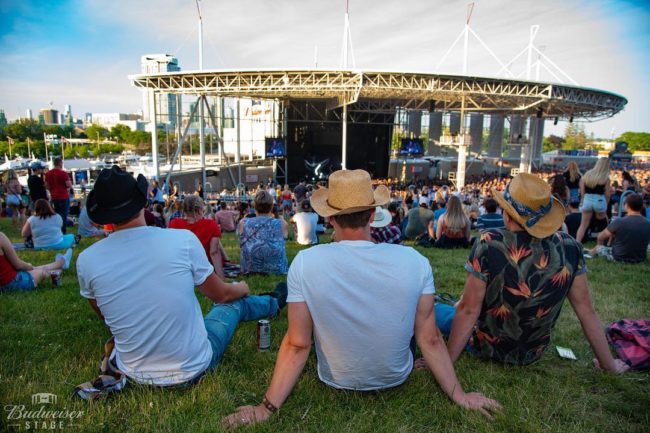 Outdoor Movies
This summer is the best time to enjoy a film under the stars in downtown Toronto. There are several spots around the city playing movies throughout August. All these events are free and a great way to spend your evening soaking in the summer heat. At Yonge and Dundas Square (a 10-minute walk from one King West) movies are screened on Tuesday nights at 8:00 pm. Kew Gardens, a large park in the beaches neighbourhood, screens films every Wednesday at 9:00 pm. Go early to reserve your seats and enjoy some entertainment an hour before the show. It is just a 20-minute drive from One King West Hotel & Residence and as always, admission and popcorn are free!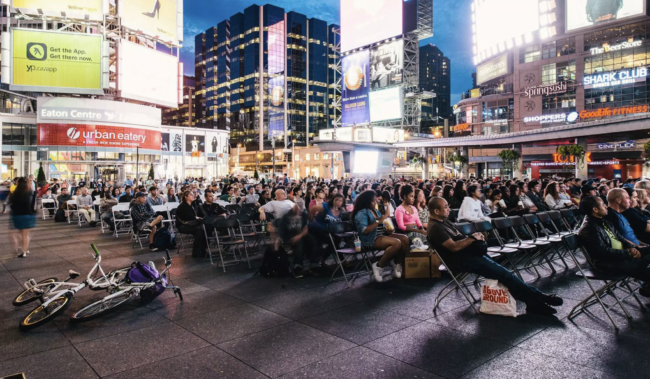 Shakespeare in the Park
Enjoying Shakespeare in High Park is essential to having a fun-filled summer in Toronto. Every night from Tuesday to Sunday, the outdoor stage at High Park is set-up for an entertaining show put on by Canadian Stage. Each summer night alternates between the classic Much Ado About Nothing and Measure for Measure, so you can expect some laughs along the way. In its 37th year, Shakespeare in High Park has become a staple for things to do in summer in Toronto as its outdoor, lively atmosphere ensures a fun experience! High Park is easy and convenient to get to on the subway (via the Bloor-Danforth line) or is about a 15-minute drive from One King West Hotel & Residence.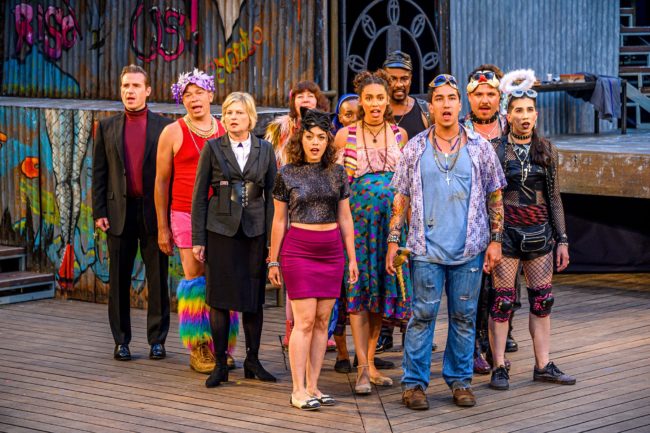 Make sure you're close to all of this non-stop summer action and stay at the iconic downtown Toronto hotel, One King West Hotel & Residence Hotel & Residence!