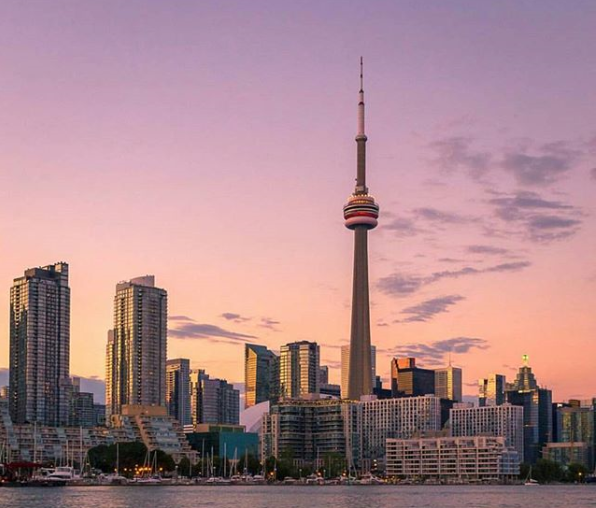 Thinking of travelling to Toronto during the warm months of summer but not sure when to come, where to go or what to pack? Here is a Toronto Travel Guide for summer to help you make your plans and to ensure you get the most out of your vacation to the city!
Weather:
If you're familiar with Toronto, you'll know that the weather can change on a dime and although summer is supposed to be a hot, dry time of year for us, that isn't always the case. No matter how many times you look at the weather channel, it is never a guarantee so just keep that in mind when making any outdoor plans… For summer 2018, The Weather Network is predicting a hot and stormy season, "While we do not expect more rainy days than normal across this region, heavy rainfall at times will bring above normal totals to much of this region."
In general, June, July, August and September bring average temperatures between 20 and 30, with the warmest month being July. Although, July the month with the most precipitation, while August is the driest within the summer season. Here is a graph to show you the Annual Weather Averages Near Toronto:

What to Pack:
Based on the above weather predictions for summer 2018, we think it goes without saying that packing rain gear is a must for your trip to Toronto. Here are some other items that you should be bringing with you:
Sunscreen
Hat
Sunglasses
Rain jackets/rain poncho (you can very cheap ones at the Dollar Store)
Rain-proof shoes
Light sweater or jacket (for some cool nights)
Comfortable walking shoes
Bathing suit
Hair spray (for those who are mindful of humid weather)
Otherwise, pack as you normally would for warm weather. Items such as t-shirts, shorts, light pants, etc. And of course, keep in mind what you will be doing during your trip, whether it be sporty activities, dining out at high-end restaurants or spending the day walking around Toronto.
When to Come:
Deciding when to come, whether it be the beginning, middle, or end of summer, will be typically based around various factors such as your personal obligations, if you're coming for a specific event or even the weather. If you're interested in visiting Toronto during an action-packed time to ensure you experience everything there is to offer, then we suggest either July or August (or both) as the city is buzzing with events at every corner. From baseball games, to music and food festivals, and even outdoor movie screenings, you can expect a fun event each and every day.
Weather-wise, if you're not a fan of the heat, then visiting towards the end of summer in September is recommended. There are still a lot of great activities happening all over but you (most likely) won't be roasting in the sun while you do them!
Here is a list of some events that are going on for Summer 2018 that may also determine when you will want to visit Toronto:
June 22-24: Redpath Waterfront Festival
June 24: PRIDE Toronto Festival
June 22 – July 1: TD Toronto Jazz Festival
July 13-15: Hondy Indy
July 26-29: Toronto's Festival of Beer
August 2-6: Toronto Caribbean Carnival
August 4-12: Roger's Cup
August 10-12: Taste of the Danforth
August 17 – September 3: Canadian National Exhibit
August 31 – September 3: Toronto International Buskerfest
September 6-16: Toronto International Film Festival (TIFF)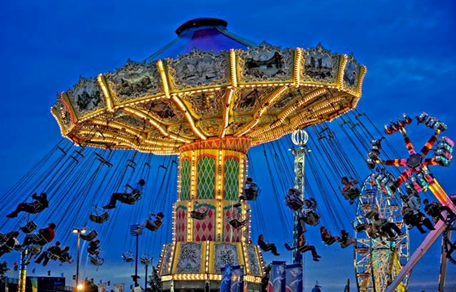 Find more events that will be happening throughout the summer, here.
Where to Visit:
Each destination, neighbourhood and tourist attraction of Toronto offers a unique, fun experience. Depending on what your interests are will determine where you'll prioritize a visit to. But if you have enough time to visit all of them – even better!
For art & history buffs:
Art Gallery of Ontario
Royal Ontario Museum
Hockey Hall of Fame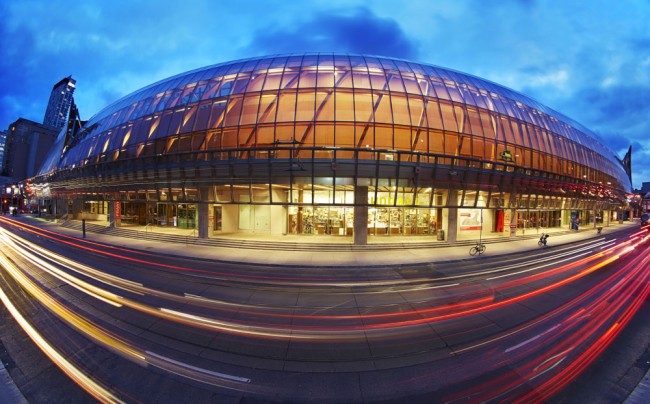 For the best shopping:
Distillery District
Yorkville
Eaton Centre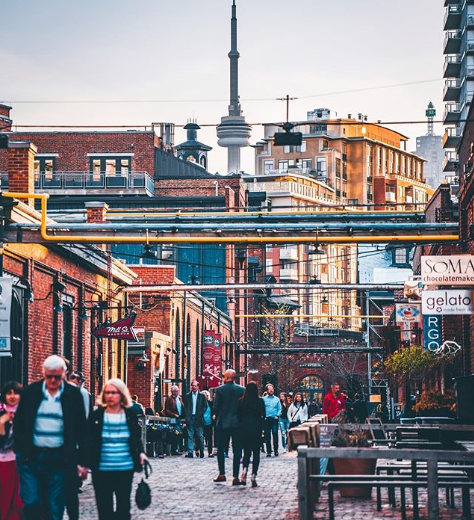 For the hip & trendy spots:
Kensington Market
Queen Street West
Trinity Bellwoods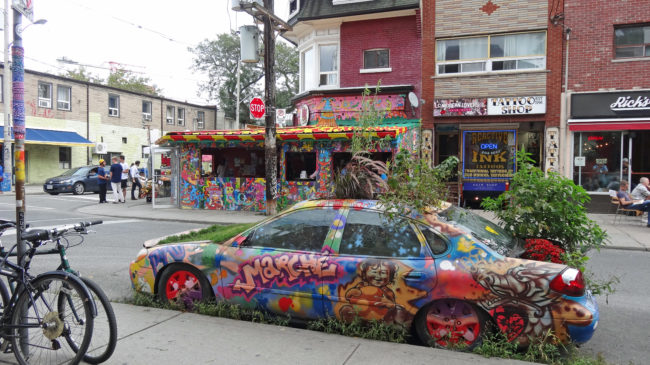 And everything else:
CN Tower
Ripley's Aquarium
Toronto Island
High Park
St. Lawrence Market
City Hall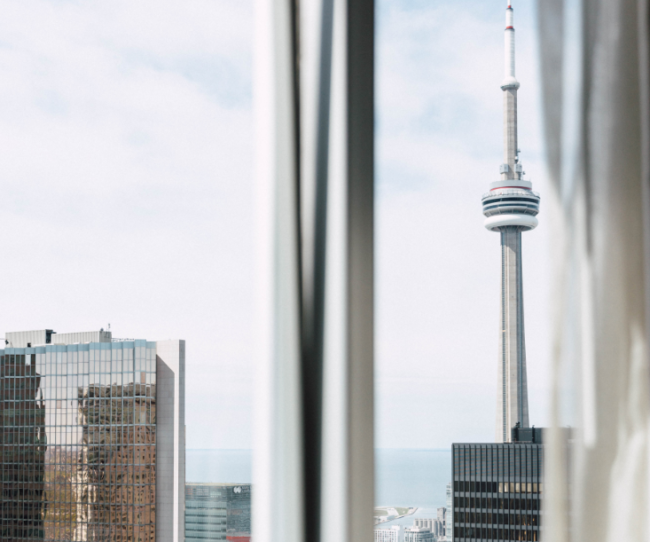 How to Get Here:
From car, plane, bus and train, there are a handful of transportation options and the one you decide to take really depends on where you're coming from and how much you've budgeted for travel. If you have the option, we suggest the train (VIA or GO Transit) or by city transportation (TTC). This is typically a direct and time efficient option, as these likely feed into Union Station. If you're taking a plane, we suggest booking a flight that is to and from Billy Bishop Airport located downtown. If that's not an option and you need to fly into the Pearson Airport, you can take the UP Express which brings you right to Union Station. If you can avoid driving, we suggest you do as parking can be quite costly and the traffic to and from Toronto can be a nightmare with or without rush hour and on-going construction.
Where to Stay:
Positioning yourself in the heart of the city is the really the best advice we can give you when planning your summer trip to Toronto. As mentioned previously, most modes of transportation bring you conveniently to Union Station so finding a place near there is highly recommended. One King West Hotel & Residence Hotel & Residence, located at the corner of Yonge and King Streets not only brings you a 10-minute walk from Union Station, but steps away from must-see attractions and modern day conveniences, including many of the attractions listed above. It also has direct access to the subway station, making travelling anywhere convenient and efficient! This downtown Toronto hotel features newly renovated suites, offering the perfect blend of style, sophistication and splendour. Whether you're travelling as a twosome or family, our suites can accommodate 2, 4 or even 6 guests.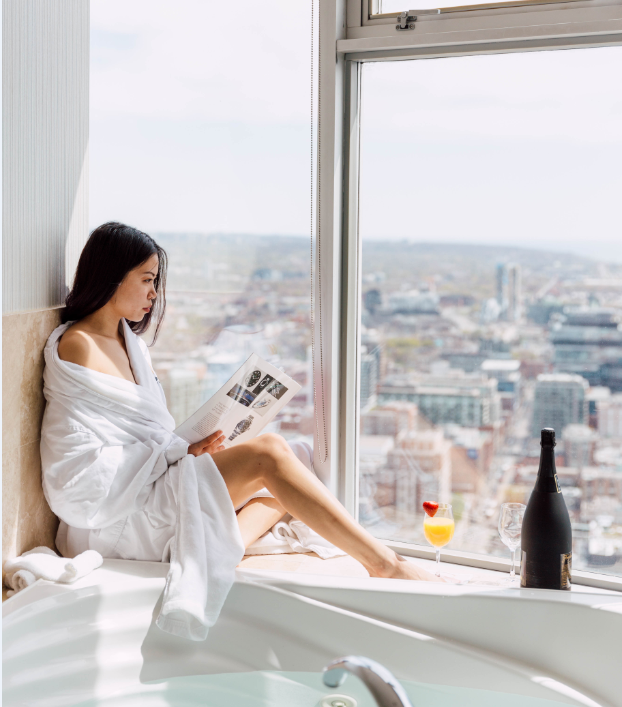 Our Staff's Favourite Things to Do in Summer:
Not only are these are some of our staff's favourite things to do in Toronto during the summer months, but these are also in close proximity to One King West Hotel & Residence so if you end up booking your stay with us, you'll be in a convenient location!
CN Tower's Edgewalk (9-min drive, 20-min walk)
Graffiti Alley (10-min drive, 24-min walk)
Sugar Beach (4-min drive, 9-min walk)
Amsterdam Brewery (10-min drive, 20-min walk)
Blue Jays Game at Roger's Centre (9-min drive, 20-min walk)