Although we're sad to see summer end, the Fall is always something to look forward to in Ontario. If you have the opportunity to take in the beauty of this season, here are places you should visit where you can enjoy the Fall foliage in and around Toronto!
Evergreen Brickworks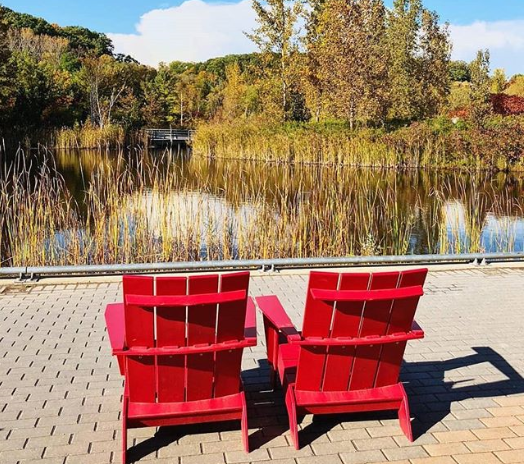 Even though Evergreen Brickworks sits on the border of downtown Toronto, you would have no idea you were anywhere near the hustle and the bustle of the city. Hidden within a ravine, this hub of Toronto is the perfect place to enjoy the beautiful foliage of Autumn. In addition to walking and biking trail throughout nature, offering front row seats to the changing leaves, depending on when you go, you could also roam around the Farmer's Market that happens every Saturday. It's not hard to spend a whole day here with so much to do and see!
High Park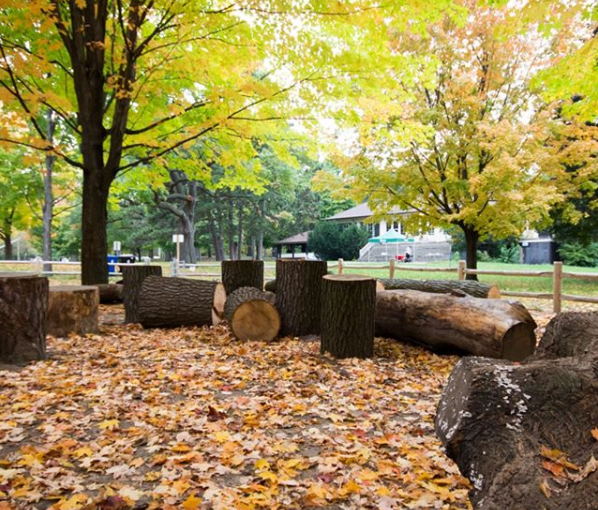 High Park is like the Central Park of New York City for Toronto. It's a widespread green space in the city, and of course, that means lots of foliage that will be changing into beautiful reds, yellows and oranges throughout the Fall. Easy to get to as it has its own Subway stop along TTC's Line 2, it's an ideal location if you want to enjoy nature and the outdoors before winter takes over Toronto and Netflix becomes our best friend. The Spring Creek and West Ravine nature trails in High Park lead you through the natural forest on marked paths where you see native plants and trees and hopefully some wildlife!
Toronto Islands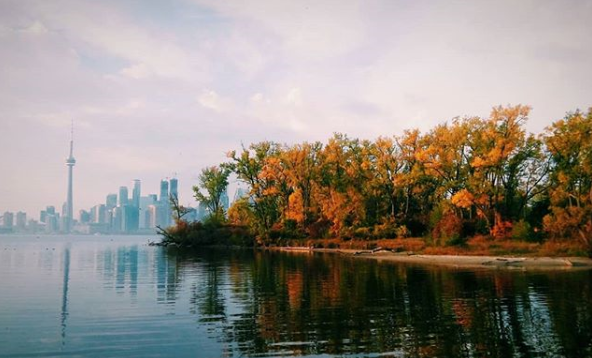 The Toronto Islands are considered to many as more of a summer destination due to Centre Island's amusement park, the beautiful beaches and seasonal activities but it should also be on your list of where to go to enjoy the Fall foliage in Toronto. It's a quiet retreat from the city to really soak up nature and the beauty of the foliage that surrounds you. Plus, it offers amazing views of the city from across Lake Ontario. Although it may sometimes seem like a nuisance to get to, it's really just a brief ferry ride from Jack Layton's ferry terminal off of Queens Quay. But be mindful that come mid-October, the ferry ride switches to winter hours and only docks at Ward's Island, so check the schedule for times!
Mono Cliffs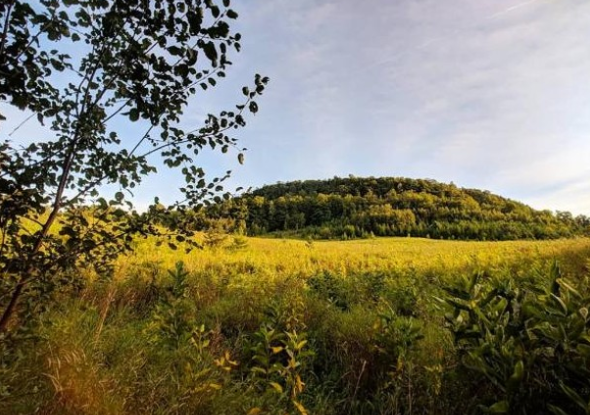 If you're looking to escape the city for a day to get some fresh air, then we suggest heading up North to Mono Cliffs, located on the Bruce Trail. Mono Cliffs is a spacious provincial park about one and a half hours from the city, and the perfect location to explore the outdoors. You have various hiking trails to choose from that lead you through the cliffs, ravine and of course, the trees. Some of these trails are a bit more of a trek than the flat walking pathways you'll find in the city so make sure to wear proper shoes and bring water. And if you work up an appetite afterwards, you can stop off at Mono Cliffs Inn right across the street on County Road 8.
Niagara-On-The-Lake
So you want to get out of the city but were looking for more than just trails and more trails to take in the stunning scenery that the Fall foliage brings? We have your answer! Why not head to Niagara-On-The-Lake where not only are you getting fresh air, but also fresh wine. You can step outside and bask under the sun and vines of the vineyards. There's also an opportunity to explore apple orchards and the quaint historic well-preserved 19th-century village. Niagara-On-The-Lake makes for the perfect day-trip or weekend away from Toronto to enjoy the Fall Foliage and Autumn in Ontario.
Enjoy a Fall Getaway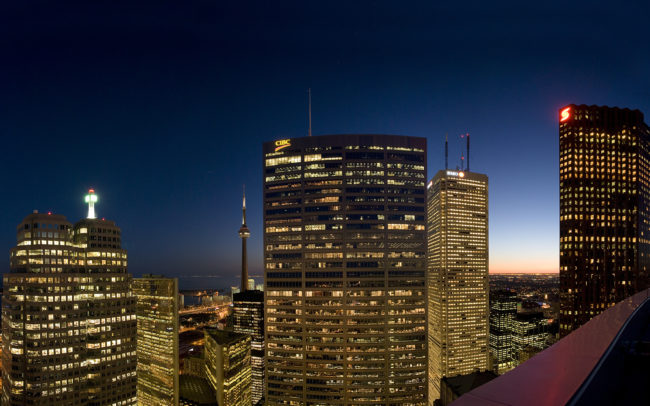 Thinking of booking a staycation or getaway to enjoy Toronto in Fall? Great idea! This is our favourite season to experience the city, not only because of the bright and beautiful foliage, but also because the weather is crisp and ideal to explore Toronto, plus it's not as busy with tourists! If you're looking for an ideally-located hub to situate yourself, then we suggest One King West Hotel & Residence, which is right at the corner of Yonge and King Streets with direct access to the TTC Subway and a 5-minute walk from Union Station.