By definition, a staycation is "a vacation spent at home or nearby." A vacation is something that we're all in need of once in awhile – a break from reality and our day-to-day responsibilities. But we often overlook the idea and possibility of doing it right in our own city but we're here to tell you why it's such a great idea… Here are the 4 reasons why you need a staycation!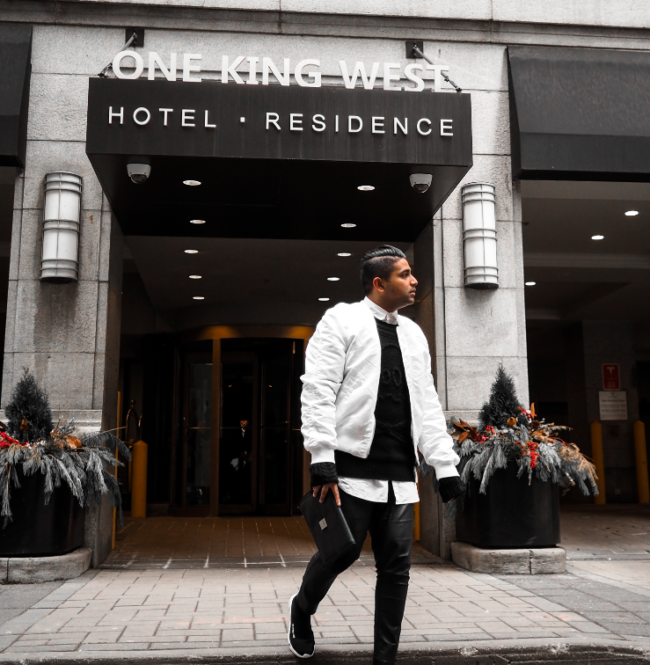 Explore the beauty of your own city
It's easy to take for granted all the incredible sights and attractions that are in your own backyard (figuratively speaking). Take Toronto for example… From Ripley's Aquarium, to the CN Tower, AGO, ROM, Hockey Hall of Fame, there is an endless list of attractions to visit. And that doesn't even cover the unique and diverse neighbourhoods you'll find all over Toronto, the beautiful parks or even the sporting events that occur daily. The only issue is having time during your busy lives to actually visit and enjoy these fun activities so that's why you need a staycation! It's time to set aside a few days and plan out how you'll spend them exploring the town. First, we suggest booking a hotel that will bring you close to all of the action. If you live in Toronto, the One King West Hotel & Residence Hotel & Residence is the perfect spot as it's in the heart of the city with direct access to both subway and bus stations.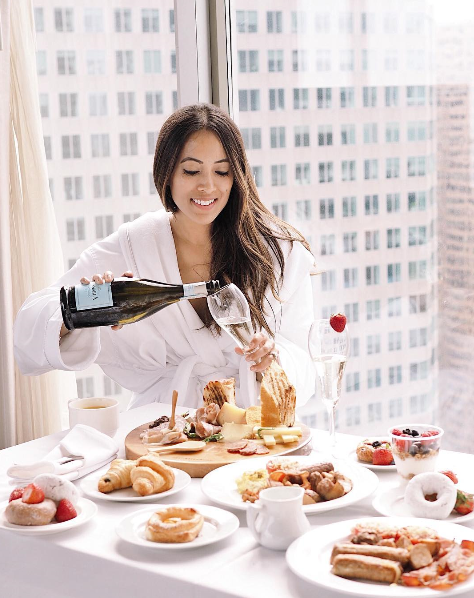 Escape the real world
"Life moves pretty fast. If you don't stop and look around once in awhile, you could miss it." We thank Ferris Bueller for that inspiring and honest quote because it's something important to remember! So that's why we suggest stopping, smelling the roses and enjoying a staycation. Escape the hustle and bustle of the real world by taking a few moments to yourself. Whether that's spent exploring the city or cozied up in a downtown Toronto hotel, treating yourself to a couple nights away, even if only 30 minutes away, will surprisingly provide you with the perfect refreshing escape we all are in need of. A hotel in downtown Toronto that offers the ideal escape is One King West Hotel & Residence as not only is it 'A Hotel to Call Home' offering a peaceful and tranquil atmosphere, it also is in the heart of the city so you explore the city at your leisure.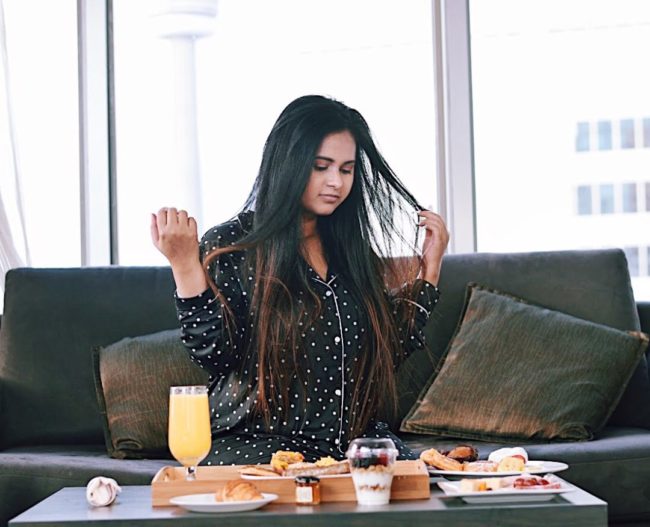 Don't blow all your savings
Sometimes the thing holding us back from taking a much-deserved break from reality is the amount of money it can cost. Whether it's a trip across the country or a trip across various continents, there are many expenses to take into consideration that can add up to a lot. So that's why another great reason to enjoy a staycation is that it saves you a lot of those hard-earned bucks! When it comes to a staycation, all you really have to worry about is if you're going to drive and take public transit and what you're going to do for food. A location that offers you the perfect cost-efficient vacation is the downtown Toronto hotel, One King West Hotel & Residence. In terms of travel, One King West Hotel & Residence is right at the corner of Yonge and King Streets and just steps away from both the TTC bus and subway stations, as well as a five-minute walk from Union Station in case you're taking the train in to Toronto. As you can see, you would save a lot of money on travel costs! Additionally, when it comes to eating and drinking, each suite at One King West Hotel & Residence is equipped with a kitchenette so you can prepare your own food in-house. Alternatively, there is no limit to the restaurants and bars within walking distance, all with ranging price points, including Teller's Bar located on the main floor of the hotel.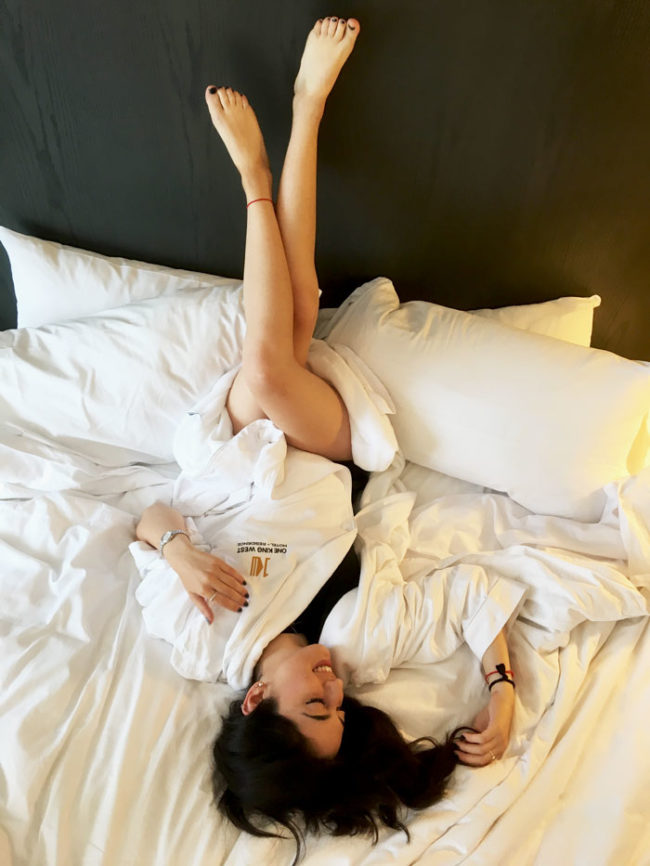 Fully relax and unwind
When you book a staycation, there aren't many details you have to worry about. You don't have to be concerned about getting the right currency, if you have all the necessary documents, if your luggage will pass as a carry-on… The list goes on! With a staycation, all you have to focus on is what you'll order for room service first. Instead of worrying about travel times and the seemingly longer trip home, you can rest easy knowing that it's only a brief journey there and back. That means more time relaxing and unwinding and less time in a car or plane squished and unhappy. What better place to enjoy some peace and calm than in the modern home-inspired suites of the downtown Toronto hotel, One King West Hotel & Residence?