3-5pm: Check-In to Your Hotel
Check-in to a hotel that will position you near all the must-dos and must-sees of the city. Your time is precious so you don't want to spend more time than you have to travelling around Toronto. One King West Hotel & Residence Hotel & Residence is in the heart of the city at the corner of Yonge and King Streets. Not only is the location ideal for all the best attractions, but also for modern-day conveniences such as subway, streetcar and train stations so getting anywhere is as convenient as it gets. Because of its direct access to these transportation hubs, we suggest taking a public mode of transportation instead of driving as both traffic and parking can cause a bit of a headache in the downtown core.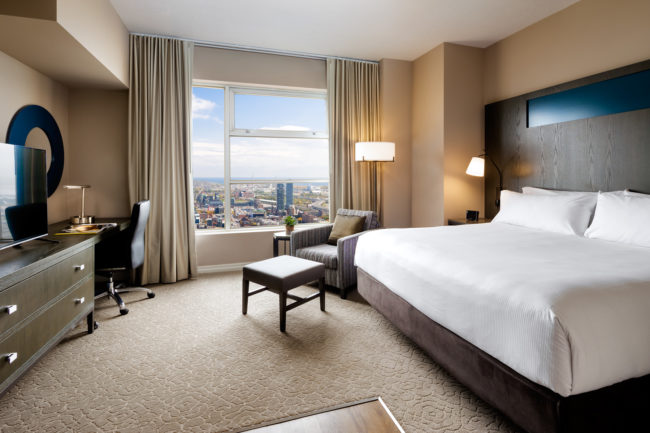 If you're looking for a spacious, home-inspired suite, we suggest a Historic Superior. But, if you're hoping for great views of the city or lake, we suggest a Tower Suite, such as the Deluxe or Premium which feature spectacular 'views of the 6ix'.
Check-in is at 3pm so plan to arrive anytime around then, and if you happen to be early and want to explore the neighbourhood a bit, you are welcome to leave your belongings with the Concierge.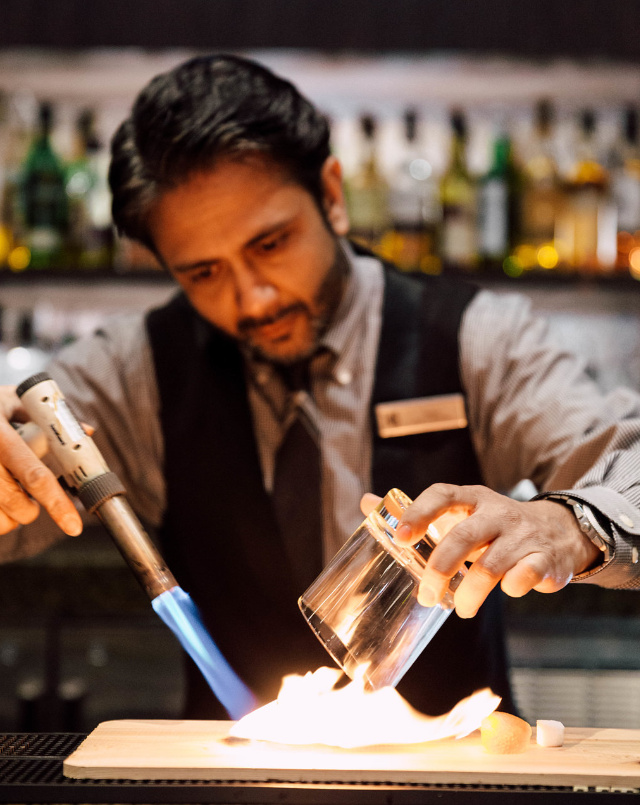 6pm: Cocktails in Teller's Bar
Once you're all checked-in and have made yourself at home in the modern home-inspired suites, head down to Teller's Bar and Lounge and enjoy a drink or two and some delicious appetizers before hitting the town. The atmosphere is vibrant and the perfect way to start your trip to Toronto. Plus, the artisanal cocktails, specifically the Smoked Old Fashion, are quite popular among our guests.
7pm: Dinner at Terroni
Terroni serves some of the most authentic, delicious Italian food you will find in Toronto and is a favourite spot for locals. They pride themselves in their dedication to sourcing the right products to ensure the quality of their dishes is uncompromised and you can taste that at first bite. We suggest making a reservation as they seem to be busy every night!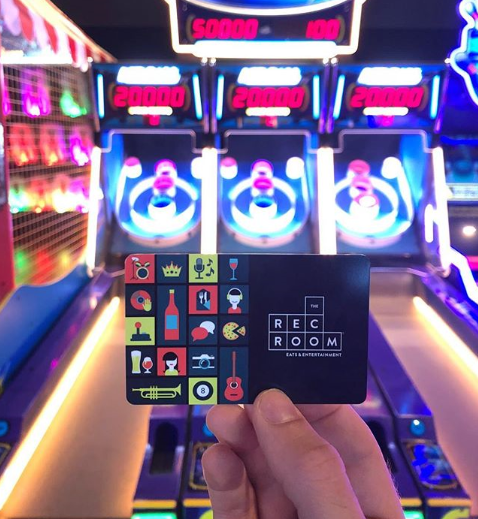 9pm: Rec Room
If you're not too tired from your day of travel, OR too full from the delicious Italian food you just feasted on, head to The Rec Room. The Rec Room is the perfect place for that kid in all of us. It combines arcade games, drinks and food all under one roof in the heart of the city and is a guaranteed great time.
10am: Breakfast/Brunch at Teller's Bar
Teller's Bar, located in the hotel lobby, offers a spread of delicious breakfast eats perfect to fuel you for the busy day ahead. Everything from scrambled eggs, fresh fruit, bacon, cheeses, cured meats, yogurts, granola and more; you can choose from an array of mouth-watering hot or cold items!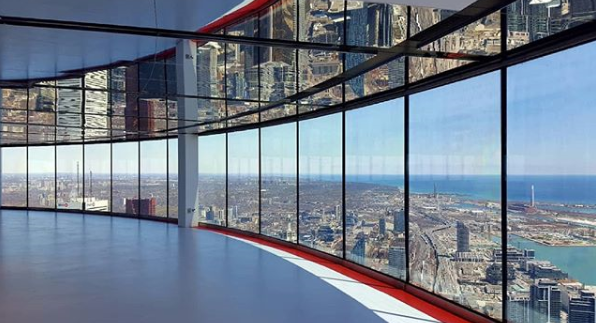 11am: Visit the CN Tower and Ripley's Aquarium
If you don't visit the CN Tower during your trip to Toronto, then what's the point? Start the day with a trip up to the top of the Tower when it's less busy and admire their new observation deck. For their 42nd birthday they revealed their new level, LookOut, which feature floor-to-ceiling windows and views of the city from 360°. And why not purchase their 'Sea The Sky' package and get tickets to another top Toronto attraction, Ripley's Aquarium? Explore the waters of the world in the heart of the city featuring 16,000 aquatic animals, 450 species and over 100 interactive displays!
2pm: Lunch at Assembly Chef's Hall
Assembly Chef's Hall is a market consisting of 17 of Toronto's top chefs, restauranteurs and baristas and is Canada's first chef-driven community market. Although, fair warning, you may have trouble when choosing which vendor to get your lunch from so we suggest getting several dishes from a few places and sharing!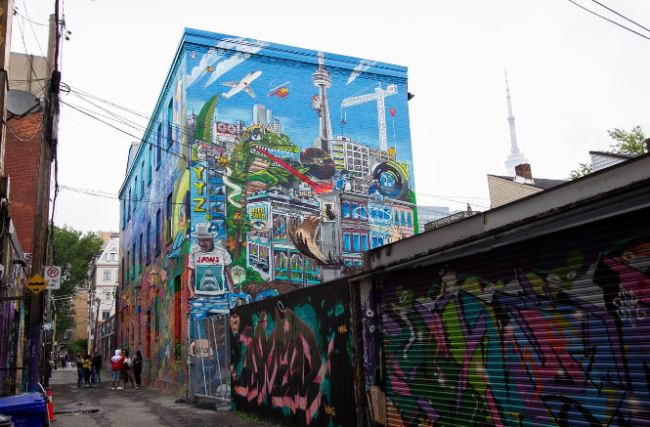 3pm: Explore Queen Street West and Graffiti Alley
In 2014, Vogue named Queen Street West the second-hippest district in the world so it's no wonder that a 48-hour trip to Toronto would be incomplete without a visit to this area of the city. Find an array of eclectic shops, restaurants, cafés and more along this main Toronto street. Plus, in this direction you'll come across Graffiti Alley. Graffiti Alley is a must-visit and provides the perfect background for an Instagram-worthy photo to mark your 48-hours in Toronto.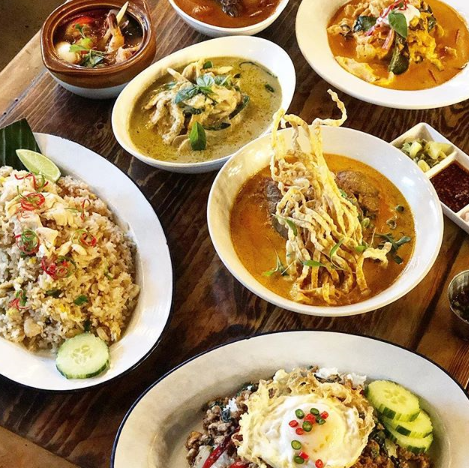 6pm: Dinner at Pai
Pai is top on our list of restaurants to dine at while in Toronto because it provides a unique experience and authentic Thai food which is hard to come across in the city. All the dishes have been crafted by Executive Chef Nuit who originated from Pai, a small town in northern Thailand.
8pm: Experience a Show at a Toronto Theatre
Among the many theatres in Toronto, there's always an exciting play, musical or comedy show happening. Whether a show at the Princess of Wales or Elgin and Winter Garden Theatre, we suggest getting tickets to one and enjoying some real-life entertainment.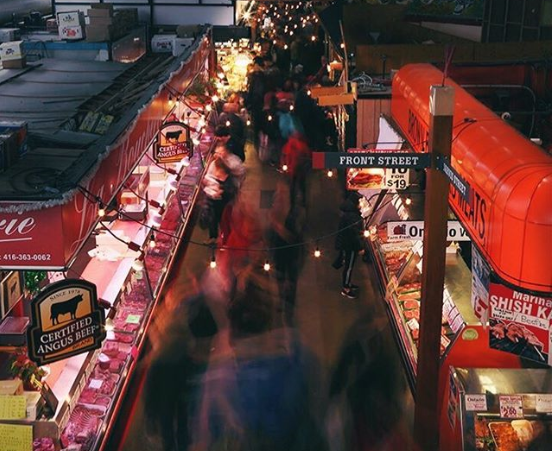 10am: Breakfast/Brunch at St. Lawrence Market
There's never a dull moment at St. Lawrence Market. Head there for your breakfast or brunch and not only will you find delicious eats, but rows and rows of vendors all offering unique and interesting products. St. Urbain Bagel, Carousel Bakery or Crepe It Up are some vendors serving great brunch eats.
*Before you head out for another exciting day in Toronto, you can check-out and leave your luggage with the Bell Desk while you explore, baggage-free!
11am: Explore the Distillery District
The Distillery District will always be on our list of things to do in the city, and it's no exception even when you only have 48-hours in Toronto. Find great boutique shops, cute cafés and art stores while roaming this historical district's cobblestone streets.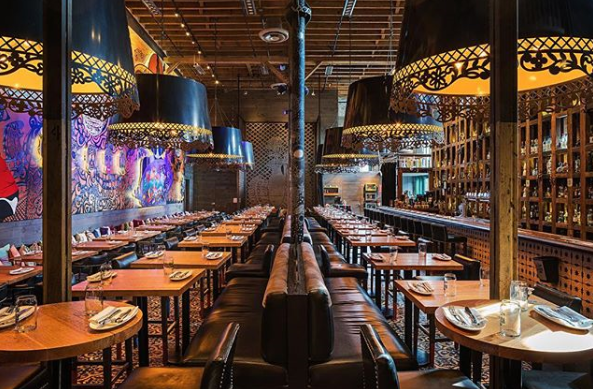 2pm: Lunch at El Catrin
While in the Distillery District, head to the popular El Catrin, which features very yummy traditional and modern Mexican dishes. Whether you sit inside or outside on their beautiful patio, the combination of the delicious food and vibrant atmosphere guarantees a great experience.
3pm: Explore Toronto's Harbourfront and Take a Boat Cruise
For your final afternoon in Toronto, head down to the city's Harbourfront. You can stroll along the waterfront and take a boat cruise on Lake Ontario, providing sweeping views of the city. The Kajama offers a unique experience as it's on a traditional 165-foot Schooner and serves food and drinks during the 2-hour expedition.
7pm: Dinner at Amsterdam Brewery
There's nothing like enjoying a meal along the waterfront so why not try Amsterdam Brewery for dinner? They offer an array of elevated pub-style foods and not to mention, a wide selection of beer!