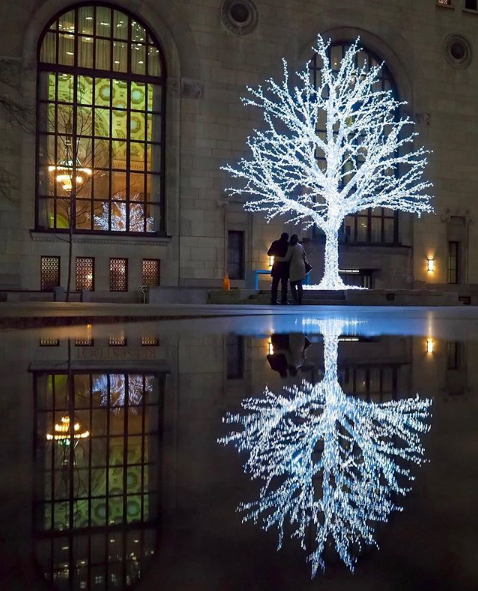 One of the best places to take photos in Toronto, hidden amongst the Financial District skyscrapers is Commerce Court. During the warmer months, this is a prime location for corporate workers to eat their lunch and enjoy the streaming fountain and fresh air. When late Fall approaches, glowing trees dressed up in fairy lights brighten the outdoor space and make for some magical photos. Leading into the holiday season, this is a favourite location for locals and tourists to snap shots.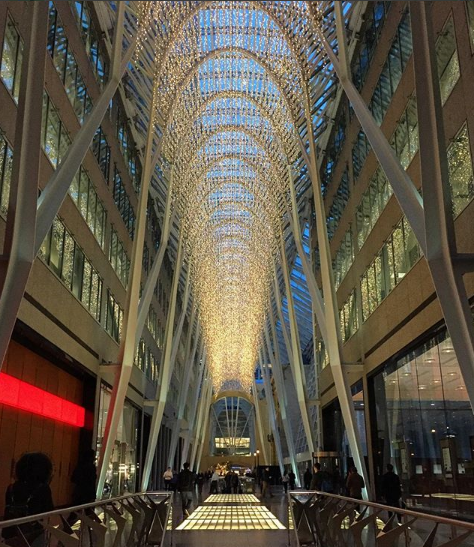 Brookfield Place's Allen Lambert Galleria, also known as the 'crystal cathedral of commerce' is another spot in Toronto's Financial District that totally transforms ahead of the holidays. This is one of the city's favourite architectural landmarks and no matter what time of year, it is a prime location to capture some great photos for your Instagram. Although, when winter comes around, Brookfield Place gets a makeover and is dressed up in what must be thousands of lights, hanging six-stories high from the roof of the atrium making it one of the best places to take photos in Toronto. It's quite the spectacle and something we look forward to every year to enjoy and snap photos of.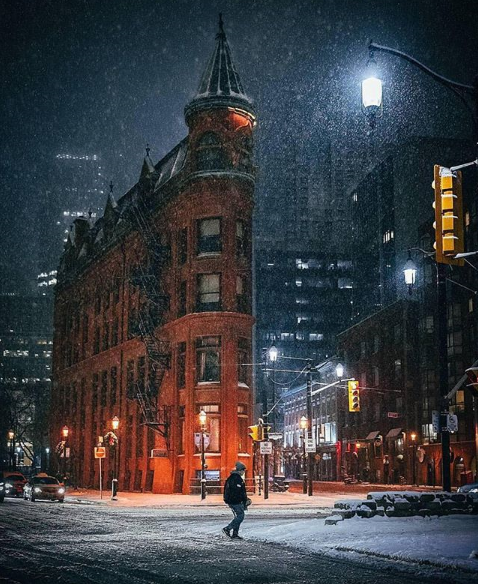 The Gooderham Building, or more commonly referred to as The Flatiron, is one of Toronto's most iconic buildings and definitely one of its most photogenic. If you're not camera savvy, that's not an issue! As long as you're looking at the structure from the East to the West, then all you have to do it point and snap. The stately architecture does the job for you and guarantees that professional photo suited for anyone's Instagram. With snow and the city lights, some of our favourite shots of The Gooderham Building are on a winter's night, making this location one of the best places to take photos in Toronto.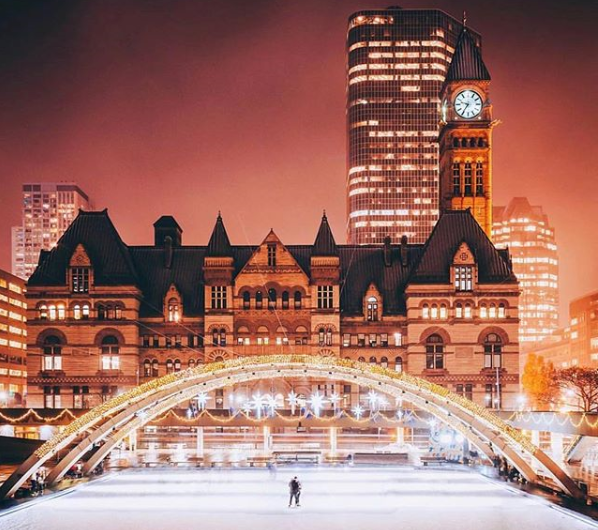 Nathan Phillip's Square has always been a happening city spot with non-stop foot traffic throughout the day and night but even more so as of recent with the installation of the glowing 'Toronto' sign which is a why it's a best place to take photos in Toronto. And once winter comes around, there's even MORE reason to visit and snap shots which comes in the shape of a 60Ft Christmas tree… PLUS the popular public skating rink opens. With so much going on, there is ample opportunity to taken some amazing photos in Nathan Phillip's Square. And hey with Instagram's somewhat recent update that allows you to upload multiple photos in one post, if you get more than 1 snap you want to share, go for it!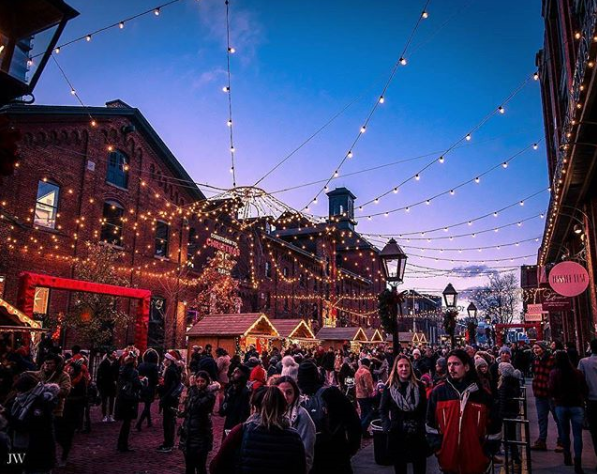 The historic Distillery District is infamous for its annual Toronto Christmas Market that runs from mid-November to just before December 25th. Nobody can get enough of the cobble stone, sparkling lights and tree that decorates this attraction, making it a popular Instagram post ahead of the holidays. What we also look forward to during the winter months is the Toronto Light Festival which had its inaugural festival back in January 2017. Although the dates haven't been confirmed, we already can't wait for this light spectacle at the Distillery District! This is always one of the best places to take photos in Toronto year-round but even more so in winter.