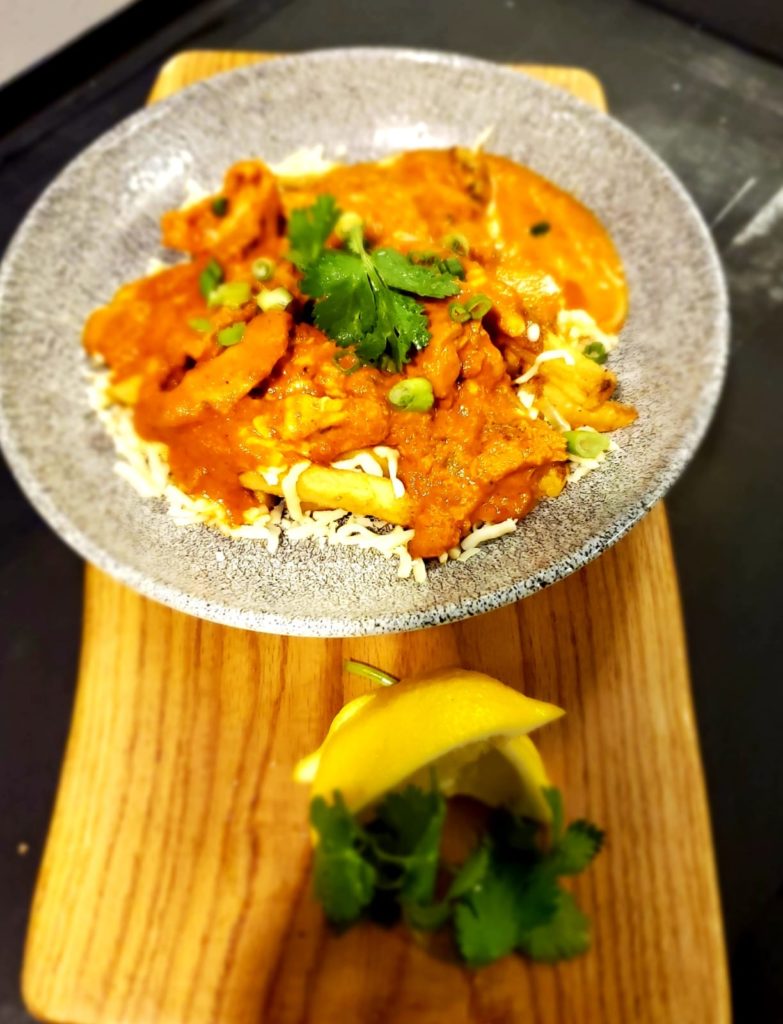 Butter Chicken Poutine
This week on Dinner with Akshay, Chef Akshay is teaching us how to prepare Butter Chicken Poutine. What's better than adding some Indian flavours to one of Canada's favourite dishes? We can't think of much. This crispy fries recipe served with butter chicken sauce, cheese curds, and mozzarella, is full of cheesy goodness! Scroll down for this recipe and if you have any questions or feedback, visit our Facebook or Instagram pages to leave a comment.
Prep Time: 20 minutes | Total Time: 25 minutes | Serves: 4
WHAT YOU WILL NEED:
5 cups of Fresh Cut fries
½ cup of Cheese curds
½ cup of Fresh Mozzarella
5 stalks of Cilantro (finely chopped)
1 stalk of Scallions (finely chopped)
1 cup of Butter Chicken Sauce
Salt & pepper to taste
HOW TO PREPARE (FIND A STEP-BY-STEP VIDEO DEMONSTRATION ON OUR SOCIAL MEDIA CHANNELS):
1. Deep fry the fresh-cut fries in oil, season with salt & pepper, and lay in a serving dish.
2. Top it with cheese curds, mozzarella & butter chicken sauce.
3. Gratinate in a salamander for 1 – 2 minutes for some colour.
4. Garnish with cilantro & scallion and enjoy.
Click here to view more Dinner with Akshay recipes!