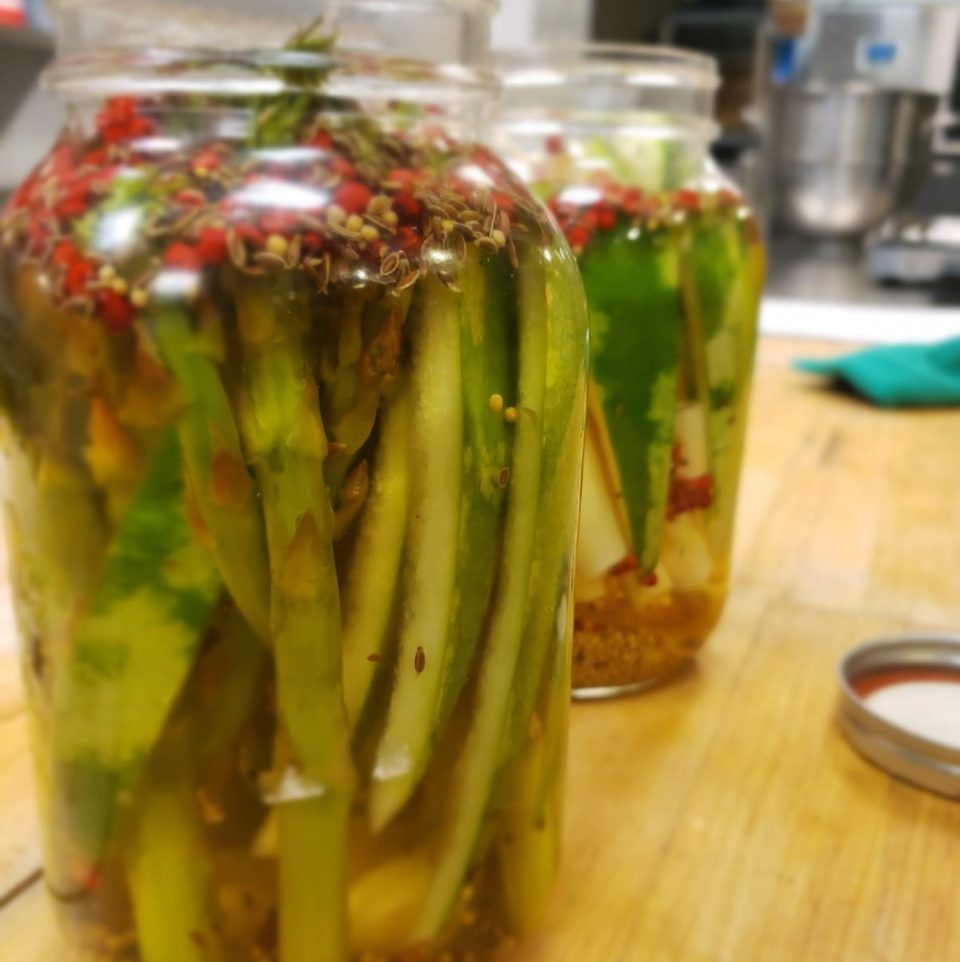 Pickled Watermelon Rinds and Asparagus
In the latest edition of our summer produce Pickling Series, Chef Akshay is bringing you Pickled Watermelon Rinds and Asparagus. This easy to make snack or side dish would be perfect for a fall BBQ or picnic! Scroll down for the full recipe and if you have any questions or feedback, visit the Facebook or Instagram posts (@onekingwest) to leave a comment.
Prep Time: 10 minutes | Total Time: 20 minutes
WHAT YOU'LL NEED
2 cups of apple cider vinegar
2 cups of water
1/2 cup salt
1/2 cup sugar
5-6 pieces of garlic cloves
2 tbs. yellow mustard seeds
2 tbs. pink peppercorn
2 tbs. dill seeds
1 bunch green asparagus
1 bunch white asparagus
a quarter of watermelon for watermelon rinds
HOW TO PREPARE (FIND A STEP-BY-STEP VIDEO DEMONSTRATION ON SOCIAL MEDIA):
1. In a pot get all the spices and liquid to a boil with sugar and salt.
2. Let it come down to room temperature.
3. Clean, wash and dry asparagus and watermelon rinds and put in a mason jar.
4. Pour the room temperature brine liquid on the asparagus and rinds with garlic and all the dry spices.
5. Seal the mason jar and store in a cool, dry place.