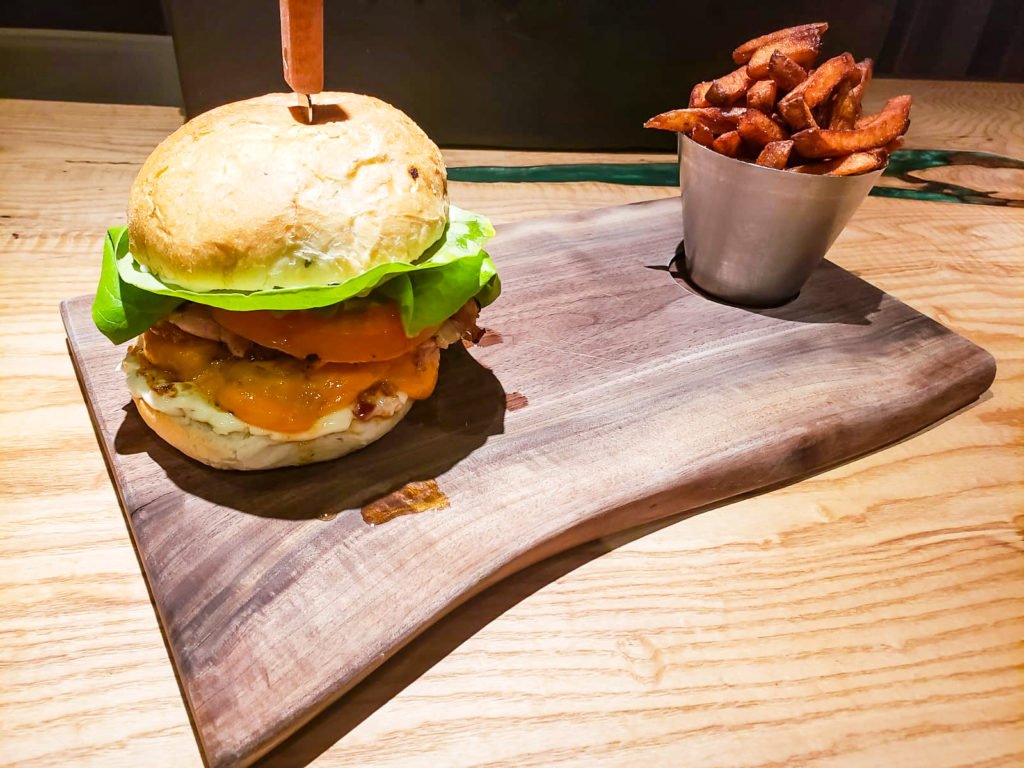 One Burger
This week on Dinner with Akshay, Chef Akshay is teaching us how to prepare the famous One Burger. There's nothing like a juicy cheeseburger, with crisp toppings on a toasted brioche bun, paired with fresh-cut fries. Scroll down for this ultimate burger recipe and if you have any questions or feedback, visit our Facebook or Instagram pages to leave a comment.
Prep Time: 10 minutes | Total Time: 20 minutes | Serves: 1
WHAT YOU WILL NEED:
1 Brioche Bun
1 Meat Patty (100% chuck)
1 Leaf of Iceberg Lettuce
1 slice of Beefsteak Tomato
1 slice of Red Onion
1 tsp. of Paprika
1 tsp. of Cracked Black Pepper
1 tsp. of Mustard Ground
1 tsp. of Dehydrated Oregano
1 tsp. of Dehydrated Parsley
Salt to taste
HOW TO PREPARE (FIND A STEP-BY-STEP VIDEO DEMONSTRATION ON OUR SOCIAL MEDIA CHANNELS):
1. Cut the brioche bun in half, spread butter, and sear on the flat top.
2. Combine all the spices in a bowl with salt and mix well.
3. Season the burger patty with the spice mix and cook on the grill, while marking and flipping.
4. Take the burger bun and on the top place the lettuce, tomato, and red onion slice.
5. On the bottom place the burger with melted cheddar cheese and build the burger.
6. Serve with a side of fries or salad.
Click here to view more Dinner with Akshay recipes!