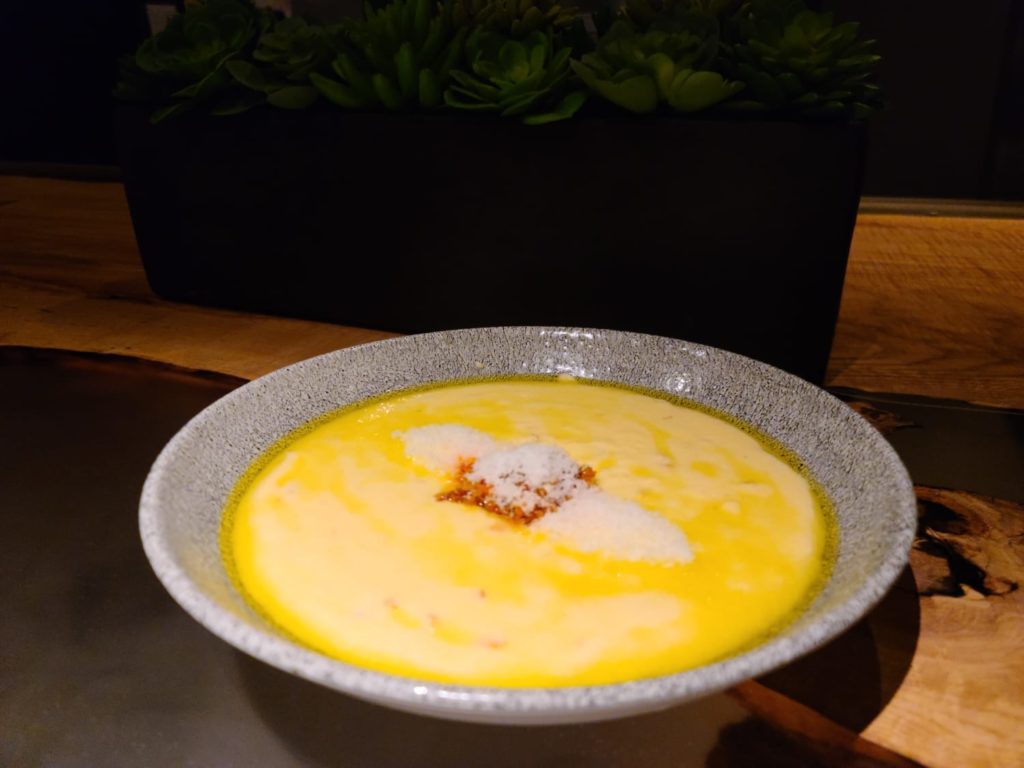 Creamy Bomba Polenta
This week on Dinner with Akshay, Chef Akshay and Chef Dawn are teaching us how to prepare Creamy Bomba Polenta. This creamy yet light polenta pairs well with chicken, pork, or roasted veggies. Scroll down for this easy recipe and if you have any questions or feedback, visit our Instagram page.
Prep Time: 20 minutes | Total Time: 30 minutes | Serves: 4
WHAT YOU WILL NEED:
2 cups of Polenta
2 ltrs. of Vegetable Stock
1 tbsp. of Bomba
4 cubes of Butter
4 tbsp. of Heavy Cream
2 tbsp. of Mascarpone cheese
2 tbsp. of Grated Grana Padano
Salt to taste
HOW TO PREPARE (FIND A STEP-BY-STEP VIDEO DEMONSTRATION ON OUR SOCIAL MEDIA CHANNELS):
1. Heat the vegetable stock in a flat rondo. Bring it to a boil and slowly add the polenta while whisking.
2. Keep adding polenta till a runny consistency is achieved.
3. Then add the butter and let it melt. Then fold the mascarapone and Grana Padano in the polenta.
4. Salt to taste.
5. Serve with a dollop of bomba on top.
Click here to view more Dinner with Akshay recipes!