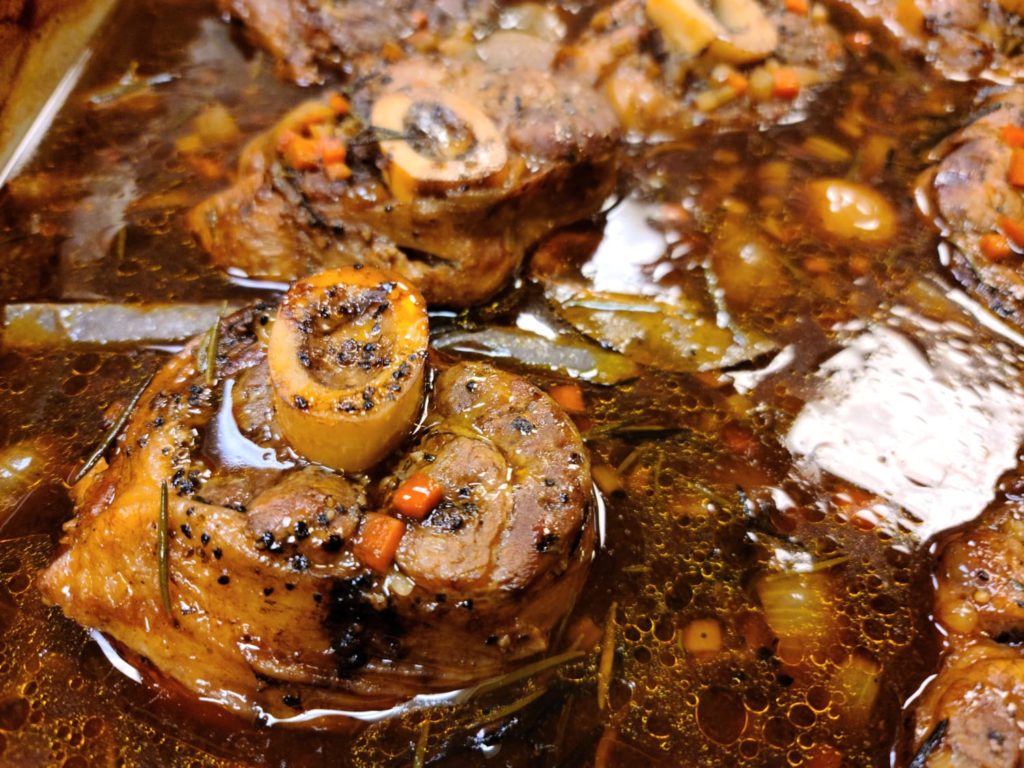 Veal Osso Buco
This week on Dinner with Akshay, Chef Akshay is teaching us how to prepare Veal Osso Buco. Osso Buco is a classic northern Italian dish, that is extremely rich in flavor. Scroll down for this recipe and if you have any questions or feedback, visit our Facebook or Instagram pages to leave a comment.
Prep Time: 30 minutes | Total Time: 4 hours | Serves: 4
WHAT YOU WILL NEED:
10 oz (4 pieces) of Veal Osso Buco (straight cut)
1lbs of Onions (finely diced)
1 lb of Carrots (finely diced)
1 lb of Celery 1 lb (finely diced)
3 cloves of Garlic (crushed)
½ bunch of Rosemary
4 ltrs of Veal jus
1 tbsp. of Tomato paste
4 pcs of Shallots (roughly cut)
Salt & Cracked Black Pepper to taste
HOW TO PREPARE (FIND A STEP-BY-STEP VIDEO DEMONSTRATION ON OUR SOCIAL MEDIA CHANNELS):
1. Season the Osso Buco with salt and pepper and sear in a pan and set in a roasting pan.
2. Sautee the onions, carrots & celery with tomato paste and add on top of the veal.
3. Add the crushed garlic, rosemary, and veal jus.
4. Cover with parchment and foil and braise for 3 hrs @ 350F.
Click here to view more Dinner with Akshay recipes!