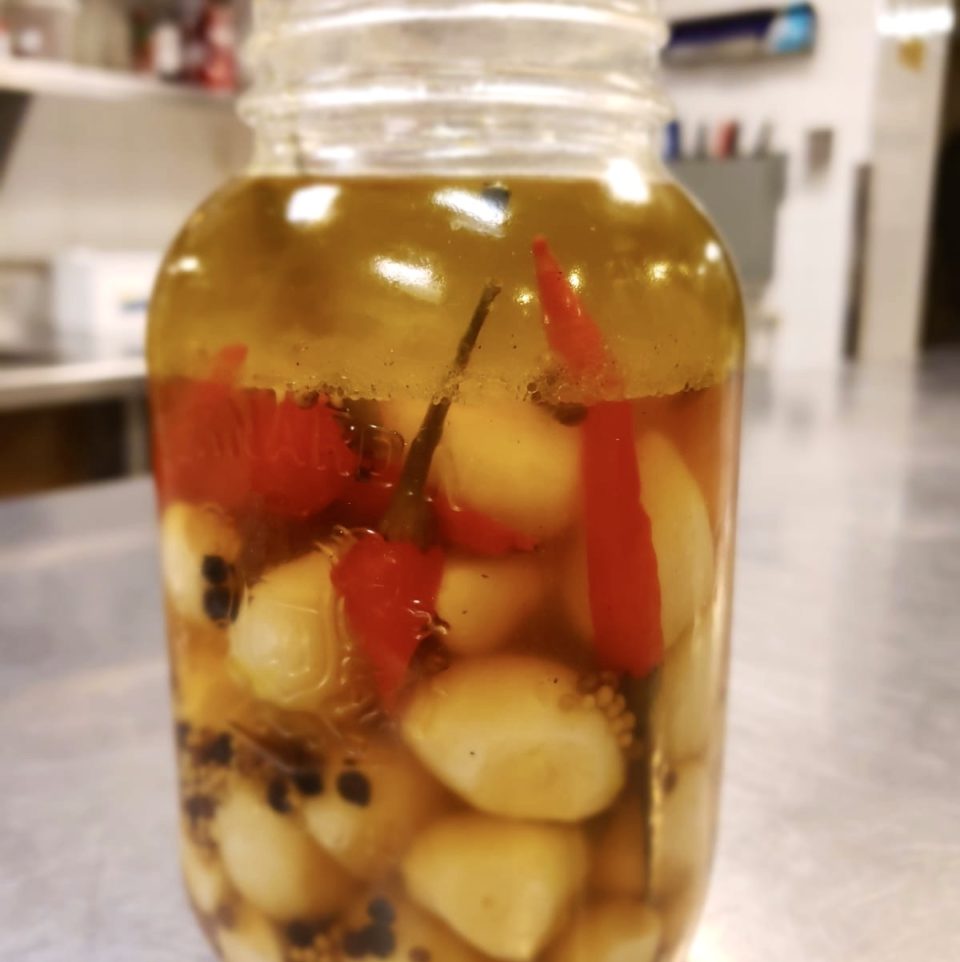 Pickled Garlic
In the most recent installment of our Pickling Series, Chef Akshay is bringing you Pickled Garlic. This flavourful kitchen staple can be used to elevate almost any dish! Scroll down for the full recipe and if you have any questions or feedback, visit our Facebook or Instagram posts (@onekingwest) to leave a comment.
Prep Time: 15 minutes | Total Time: 20 minutes
WHAT YOU'LL NEED
3 cups of garlic
6 pieces slit of Thai chili
2 1/2 cups of white vinegar
1 cup extra virgin olive oil
1 tbs. whole black peppercorn
1 tbs. whole coriander seeds
1 tbs. whole mustard seeds
1 tbs. salt
HOW TO PREPARE (FIND A STEP-BY-STEP VIDEO DEMONSTRATION ON SOCIAL MEDIA):
1. In a pot get all the spices and liquid to a boil with the Thai chili and garlic.
2. Let simmer for 10 minutes.
3. Let cool and transfer into a mason jar.
4. Seal properly. Use as required.
Chef Tip: Burnt Garlic Fried Rice with Crispy Pork Belly