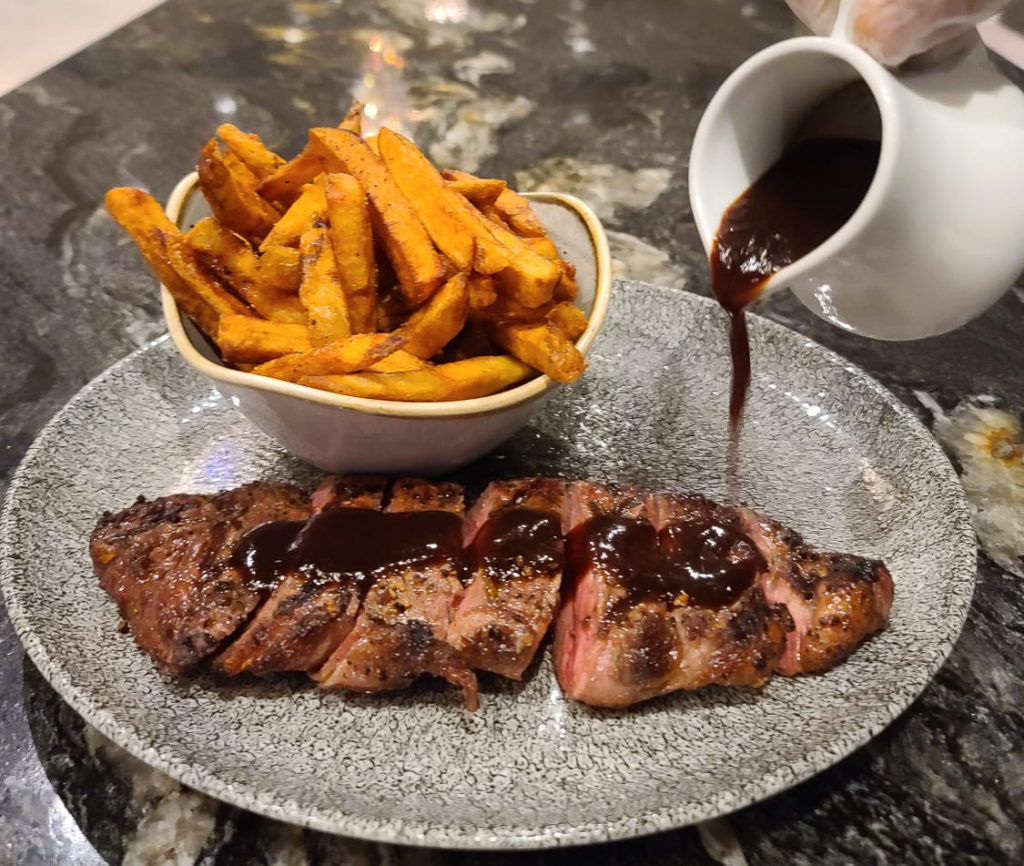 Steak Frittes
This week on Dinner with Akshay, Chef Akshay is teaching us how to prepare Steak Frittes. An 8oz certified Angus striploin, fresh-cut french fries, and veal au jus, is the perfect combination for a delicious dinner. Scroll down for this sizzling recipe and if you have any questions or feedback, visit our Facebook or Instagram pages to leave a comment.
Prep Time: 10 minutes | Total Time: 20 minutes | Serves: 1
WHAT YOU WILL NEED:
8oz Striploin
4 oz Veal sauce
1 Cup of Fries
1 tsp. of Salt
1 pinch of Dehydrated Oregano
1 pinch of Dehydrated Parsley
1 tbsp. of Paprika
1 tbsp. of Cracked Black Pepper
Salt to Taste
HOW TO PREPARE (FIND A STEP-BY-STEP VIDEO DEMONSTRATION ON OUR SOCIAL MEDIA CHANNELS):
1. Combine salt, cracked black pepper, oregano, parsley, paprika, and mix well.
2. Season the steak well.
3. Cook it on a grill to the desired temperature.
4. Served with a side of fries and veal au jus.
Click here to view more Dinner with Akshay recipes!