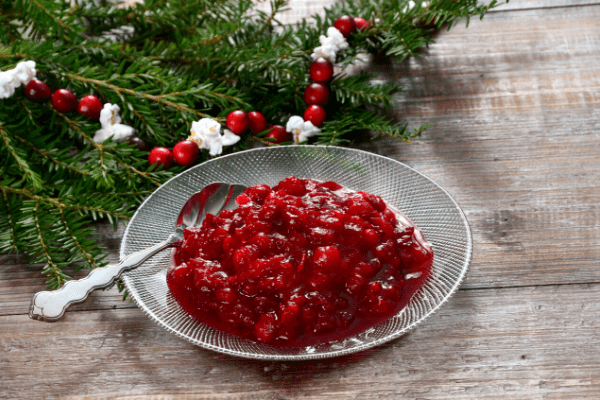 Cranberry Sauce
We are introducing our new Christmas Recipe Series! This week Chef Akshay is teaching us how to make traditional Christmas Cranberry Sauce. This side dish, which is easy to make ahead of time, is a must-have for Christmas dinner as it goes perfectly with turkey. Scroll down for this festive recipe and if you have any questions or feedback, visit our Facebook or Instagram pages to leave a comment.
Prep Time: 15 minutes | Total Time: 30 minutes | Serves: 10
WHAT YOU WILL NEED:
1 lb of Cranberries (De-seeded)
3 stalks of Thyme
500 ml of Orange Juice
50 ml of Disaronno
1 cup of White Sugar
50 ml of Apple Cider Vinegar
Salt to taste
HOW TO PREPARE (FIND A STEP-BY-STEP VIDEO DEMONSTRATION ON OUR SOCIAL MEDIA CHANNELS):
1. Combine all ingredients in a pot. Simmer for 20 – 30 minutes until it has a sauce-like consistency.
2. With a whisk, mash it up. Add the Disaronno mix and turn off the flame.
3. Cool it down and serve with a Turkey Meal on Christmas.