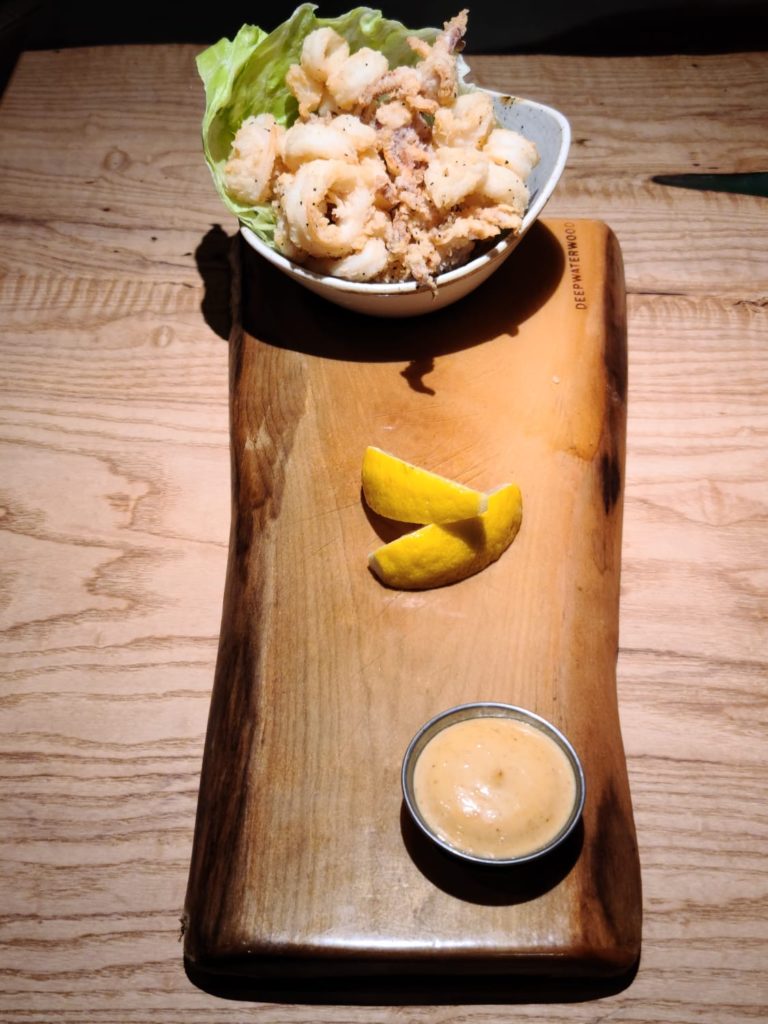 Calamari
This week on Dinner with Akshay, Chef Akshay is teaching us how to make Crispy Fried Calamari. This quick and easy appetizer, with a golden brown crunch, perfectly pairs with chipotle mayo and freshly squeezed lemon. Scroll down for this delicious recipe and if you have any questions or feedback, visit our Facebook or Instagram pages to leave a comment.
Prep Time: 10 minutes | Total Time: 20 minutes| Serves: 1
WHAT YOU WILL NEED:
4 pcs of Squid Tubes (cut in roundels)
4 pcs of Squid Tentacles (cut the top portion out and cut in half )
1 cup of 2% Milk
1 tsp of Lemon Pepper
1 tsp of Black Pepper
2 pcs of Lemon Wedges
1 tsp of Chipotle Paste
½ cup of Mayonnaise
1.2 tsp of Lemon Juice
1 cup of All-purpose Flour
Salt to taste
HOW TO PREPARE (FIND A STEP-BY-STEP VIDEO DEMONSTRATION ON OUR SOCIAL MEDIA CHANNELS):

1. Cut the tubes and tentacles and marinate in 2% milk, and set aside.
2. Combine chipotle paste, mayonnaise, lemon juice, black pepper & salt to taste. Whisk and set aside.
3. In a bowl take all-purpose flour and add the marinated calamari by draining the liquid. Dredge well and deep fry for 20 – 30 seconds. Drain the oil and put it in a bowl and season with lemon pepper, cracked black pepper, and salt to taste.
4. Serve with a side of chipotle mayo and lemon wedge.
Click here to view more Dinner with Akshay recipes!