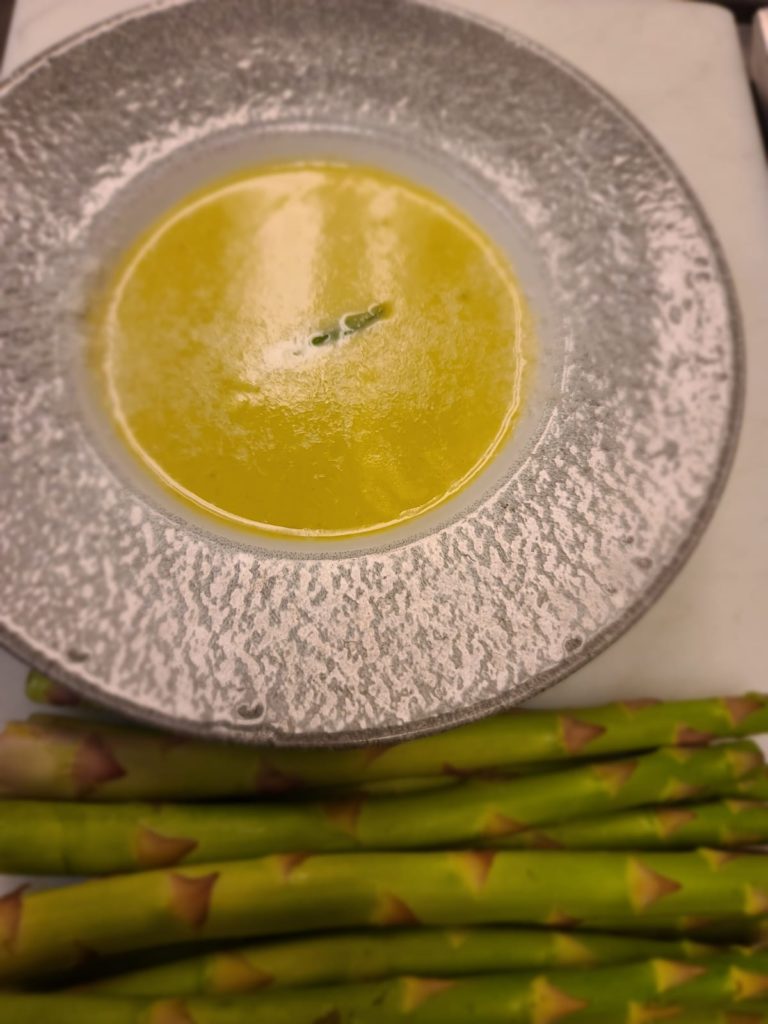 Cream of Asparagus Soup
This week on Dinner with Akshay, Chef Akshay is teaching us how to prepare Cream of Asparagus Soup. Especially delicious when asparagus are in season, this simple recipe is so good you'll go back for seconds. Scroll down for this recipe and if you have any questions or feedback, visit our Facebook or Instagram pages to leave a comment.
Prep Time: 20 minutes | Total Time: 60 minutes | Serves: 4
WHAT YOU WILL NEED:
5 Bunches of Green Asparagus (peeled)
4 cloves of Garlic
4 pcs of Shallots (sliced)
1 lb of Onions (sliced)
3 pcs of Potatoes Peeled
4 pcs of Asparagus Spears (blanched and shocked)
Salt to taste
HOW TO PREPARE (FIND A STEP-BY-STEP VIDEO DEMONSTRATION ON OUR SOCIAL MEDIA CHANNELS):
1. Heat canola oil, add garlic cloves, shallots & sliced onions with a pinch of salt. Sautee until onions are cooked.
2. Add white wine and reduce. Add the asparagus and potatoes and boil until fully cooked. Approximately 30 – 45 minutes.
3. Puree the soup into a fine puree. Pass it through a strainer.
4. To finish adding the butter, cream, and taste the salt and some grated Grana Padano cheese.
Click here to view more Dinner with Akshay recipes!